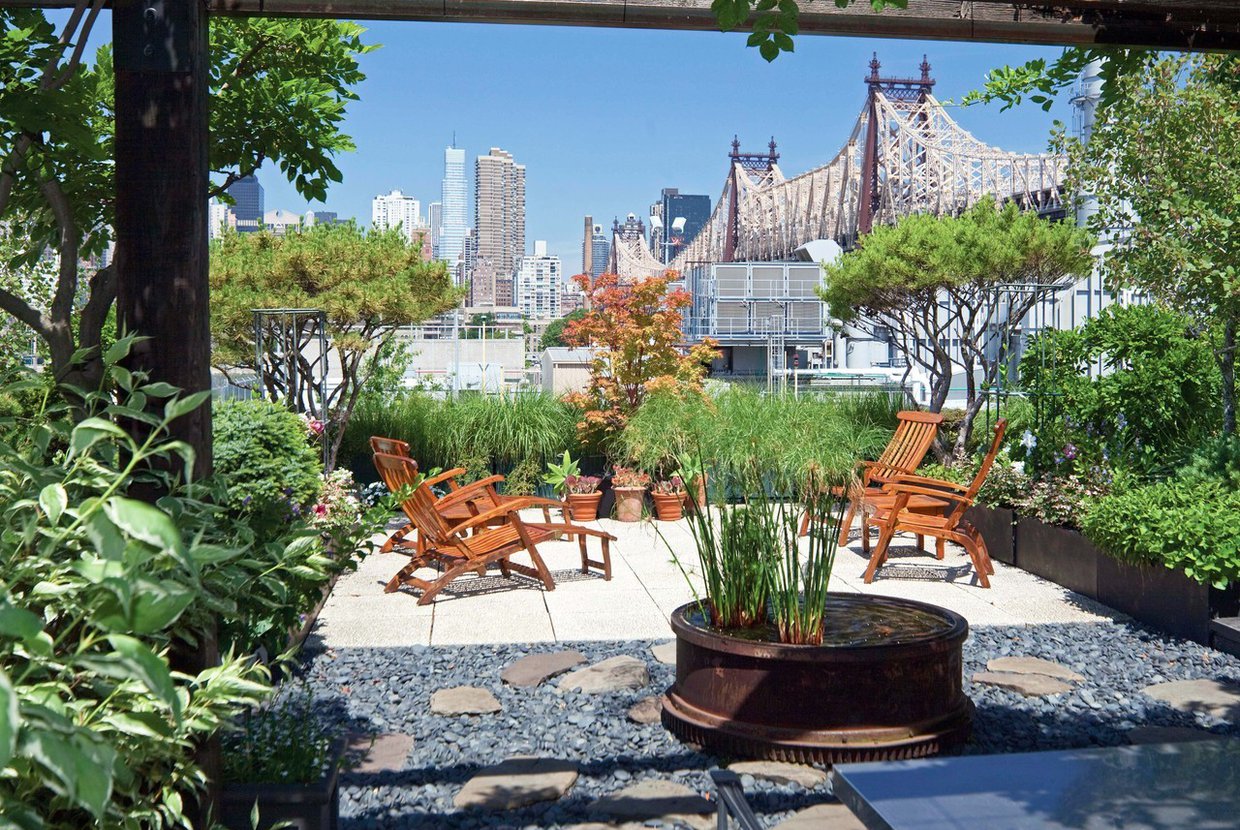 Image Credit: Norman McGrath

Imagine you've just come home from a busy day. You step out to the hallway and walk into the elevator, pressing the "R" button for roof. The doors open to a 360 degree view of the city, and you are surrounded by a relaxing environment of landscaping, coloring your world. Excitingly, this exists.
Many rental apartment rooftops are being transformed from heat-absorbing flatlands to beautiful rooftop lounges and gardens. Now it's possible to enjoy the comforts of a park right above your home. Compiled below are four luxury rentals that have exceeded excellence in their rooftop renovations.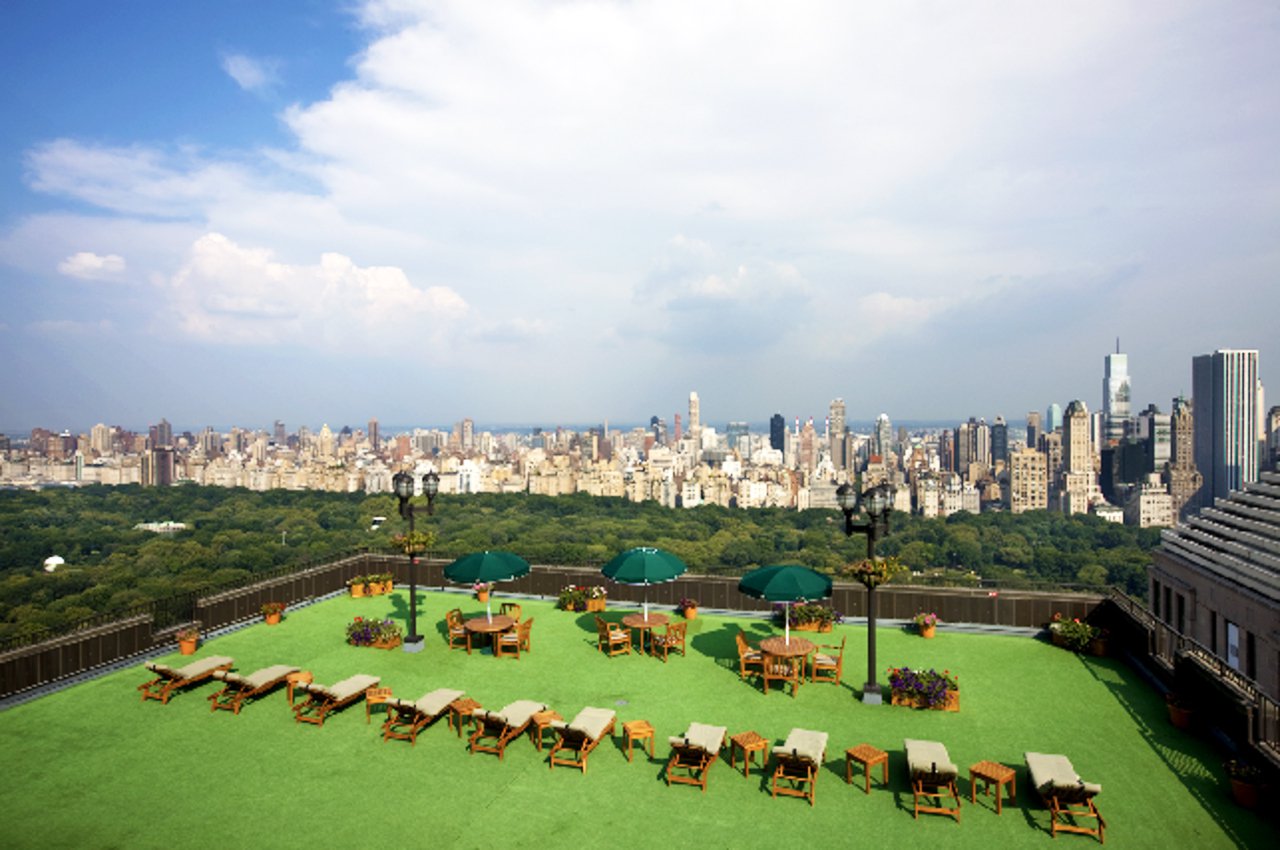 Situated in Lincoln Square, the glass tower uses exquisite symmetry with a triangular base and a rectangular body. Although this roof uses turf instead of natural grass, the beauty it provides with its simplistic approach to fully open space and the overlooking view of Central Park makes it an excellent candidate for this list. Symmetrically placed around the roof deck are elegant light posts and lounge seating, a perfect setup for watching the sunset over New York City.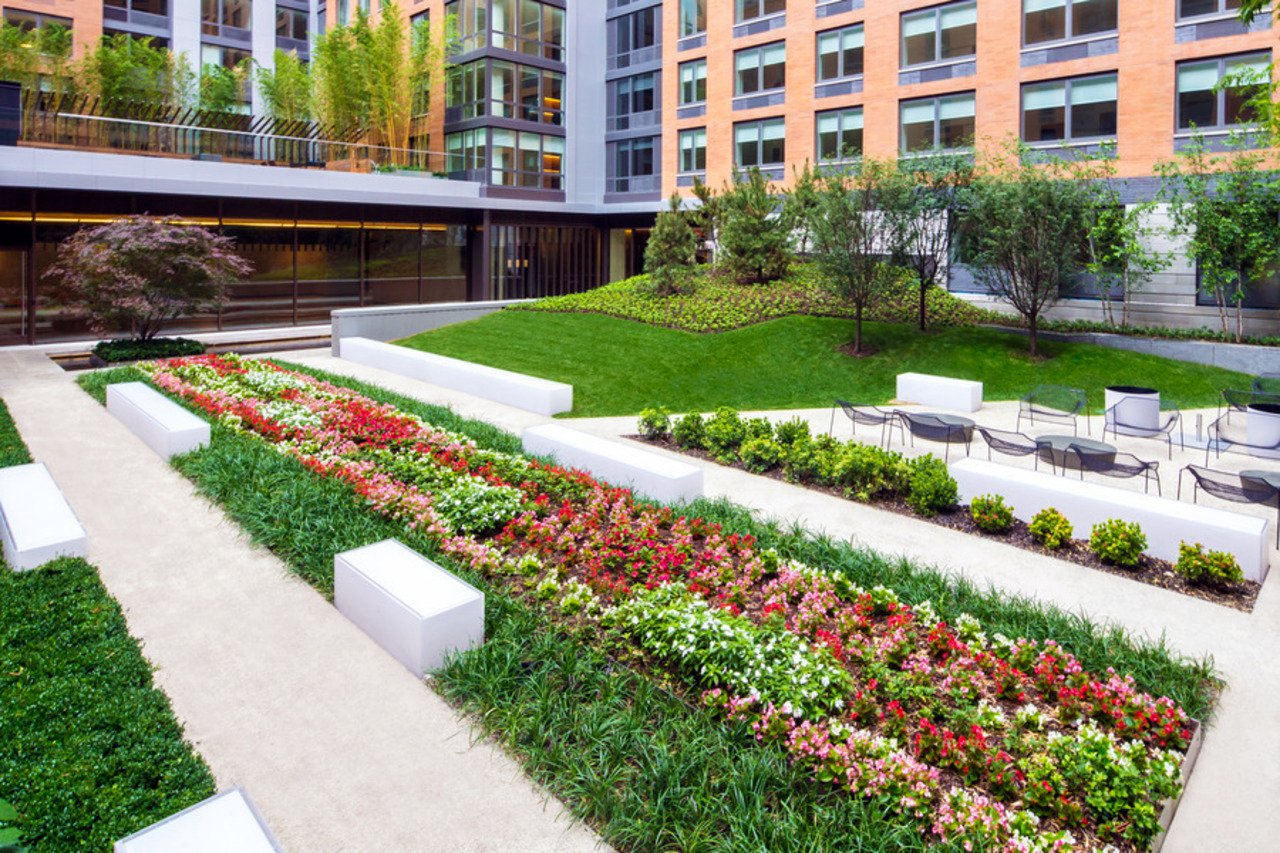 Standing tall in Hell's Kitchen, this tower has not one, but two outdoor decks for its tenants. The first can be accessed from the second floor and is equipped with a fireplace for cold temperatures. The second is located on the 32nd floor, where a stunning view meets a simplistic garden and lounge, enjoyable for all. The tower even holds a private courtyard in the center of the three enclosed high-rise walls, where additional green space can be enjoyed.

This elegant stone condominium complex in Chelsea prefers to hide in the shadows. Standing only six stories tall, luxury meets classic comfort in the building's welcoming facade. Heading from the lobby to the rooftop, floors to the pergola coverings and tables are fully garnished with wood. Plants of all shapes and sizes shade and color the area, completing the space's warm tones.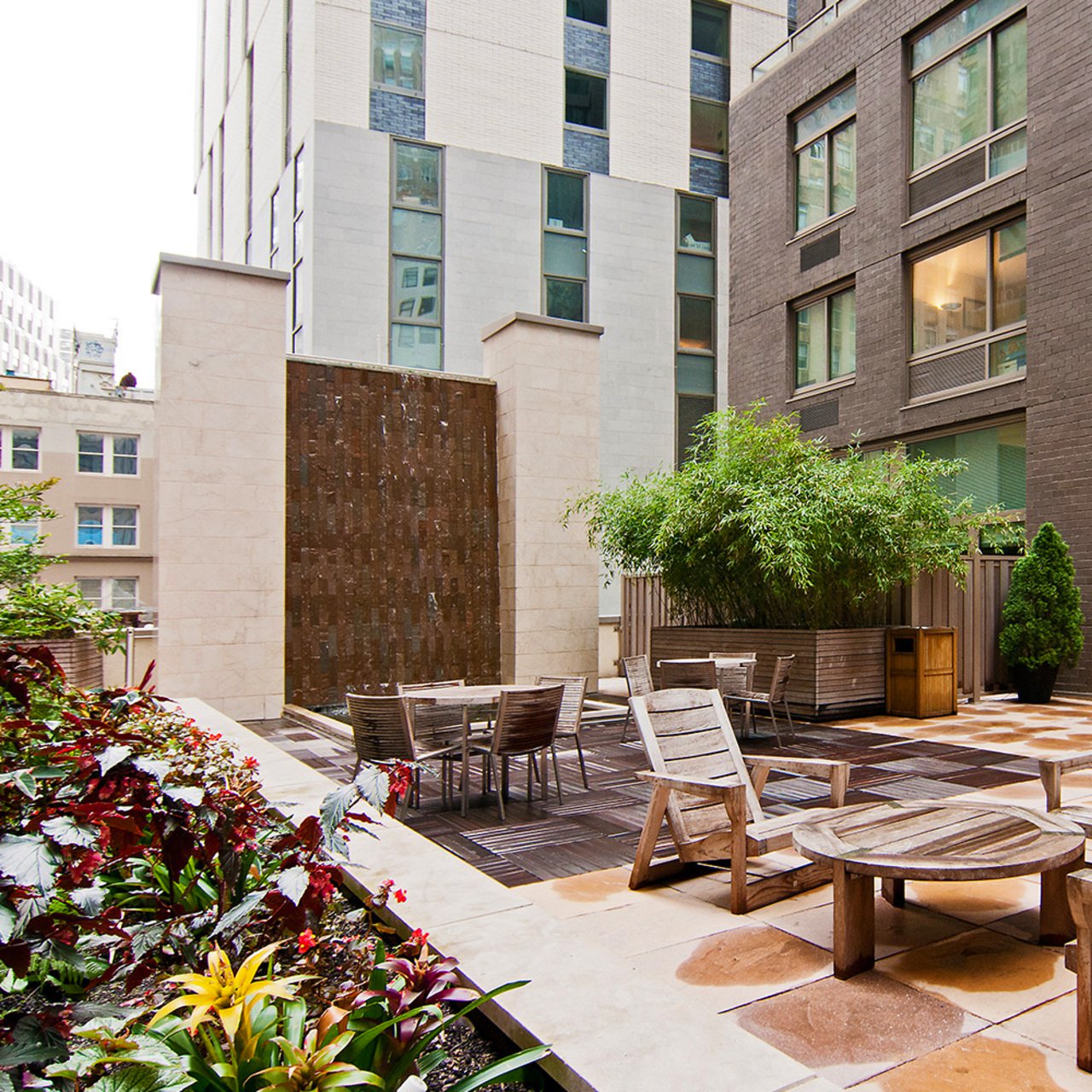 Rightfully named, this tower gleams of gold like a winning trophy of the Financial District where it stands. The rooftop garden is the condo's ultimate prize, with an instant atmosphere of calm and relaxation. A runway-style of grass leads to a shady pergola, where residents can listen to the breeze of the roof deck trees and gaze at the distant skyline that surrounds them.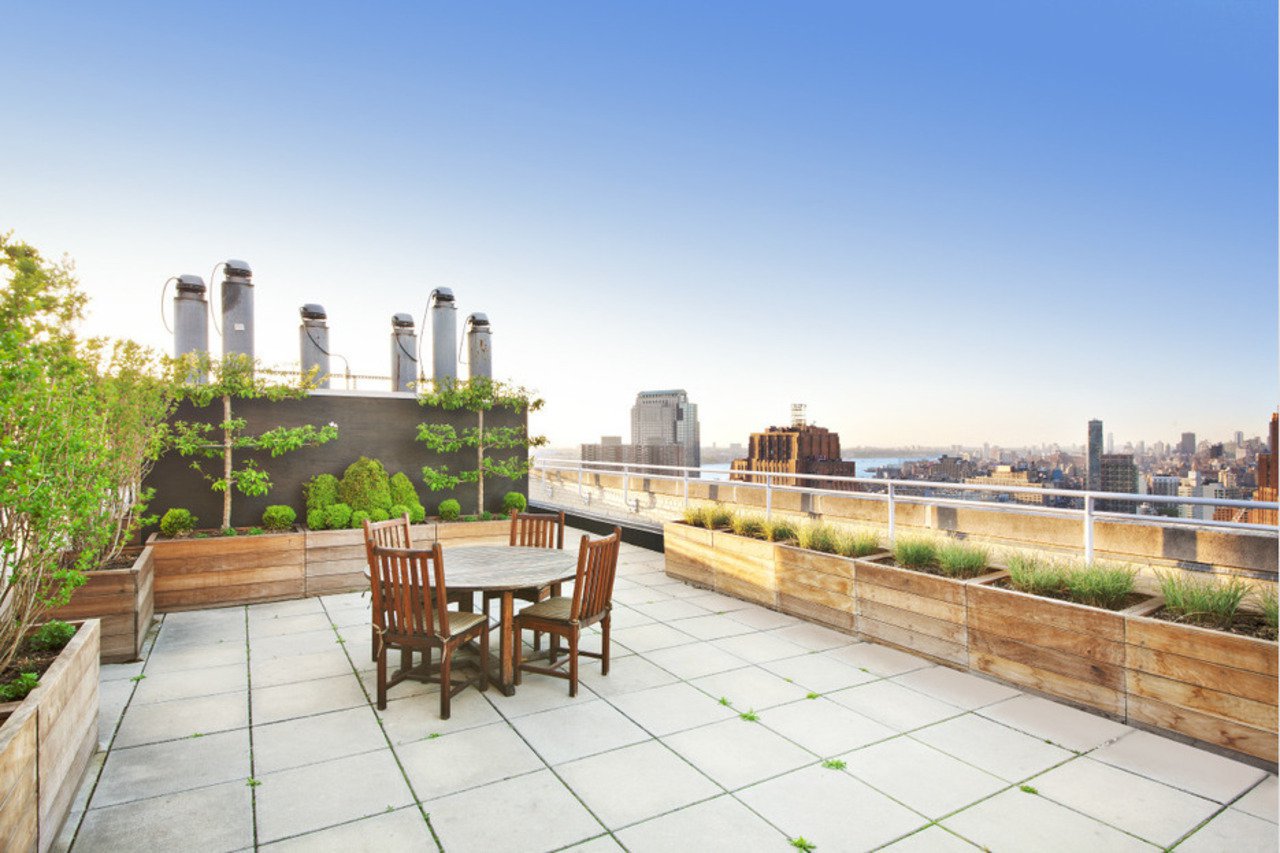 Located in Tribeca, Tower 270 uses a natural and bright color scheme of beiges and whites with wood accents. Its no-clutter approach to the roof deck leaves a lot of open space to enjoy the scenery while getting your dose of greens for the day.