Jean Nouvel: A Modern Mastermind
Nicole Kofkin
| June 15, 2015 | Published in
Urban Design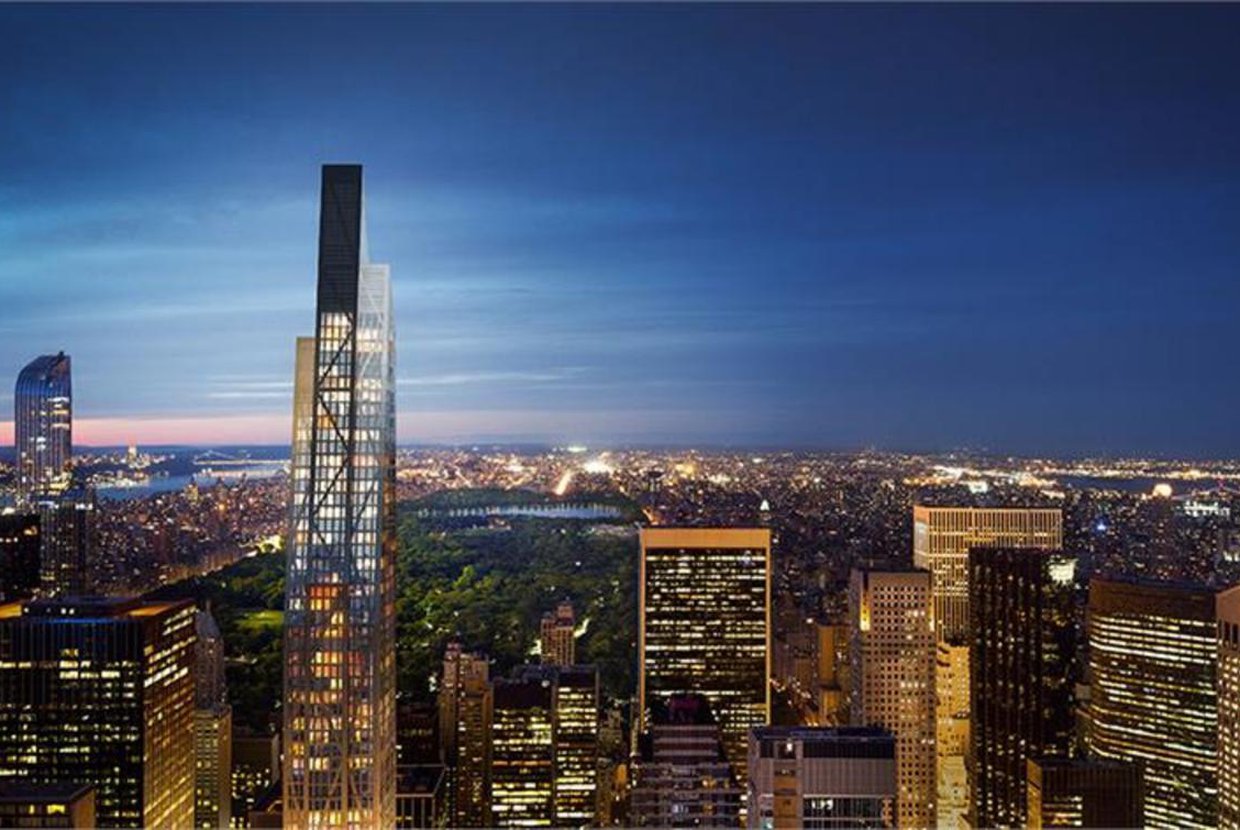 In 2014, construction began on New York City's very own Nouvel masterpiece. The MoMA Tower, nestled next to the Museum of Modern Art located in Midtown Manhattan, is a luxury condominium skyscraper reaching its peaks 75 stories into the sky. Not only will the tower be a home to New Yorkers, but three floors will be dedicated to an expansion of the Museum of Modern Art.

Every detail of this building has been taken into consideration, even the matching street address at 53 West 53rd Street, or simply 53W53 as stated on the building's teaser website. Nouvel took an approach of modern elegance using an exoskeleton of glass, a delicate material that pleases the eye. Pushing the building's frame to the outside gives the interior a more spacious feel.
When it comes to the norm of classic French Haussmanian architecture, architect Jean Nouvel is about as far from the norm as one can get. After winning a spot at École des Beaux Arts, one of the most prestigious fine arts schools in Paris, he graduated with a degree in architecture and began painting the world with his unique buildings. He was first widely recognized for his design of the Arab World Institute (Institut du Monde Arabe), a modern structure in Paris completed in 1987.
In an interview with Louisiana Channel, Nouvel said, "I'm absolutely against the idea that all office buildings can look the same." In the years following, he would complete a series of stylized structures, including the Torre Agbar in Barcelona, Guthrie Theater in Minneapolis, Burj Qatar in Doha, Opéra Nouvel in Lyon, Copenhagen Concert Hall in Copenhagen, all of which break the boundaries of traditional architecture. His uncommon method of veering away from a specific style gained large-scale attention, and in 2008, he was awarded the Pritzker Architecture Prize.
Although the condominiums of MoMA Tower are not currently on the market, BuzzBuzzHome has uncovered primary listing prices for 16 units to give potential buyers an idea about their new dream home. The least expensive unit starts at $2.9 million with just one bedroom and 1.5 bathrooms. For an optimal view, the highest priced unit encompasses the 63rd floor, priced at $50.9 million. The project is expected to be completed in November 2018.