Living at the Top: The 5 Best Manhattan Penthouses
Written by Nalyse Seymore
June 30, 2015
Published in How To NYC, Urban Design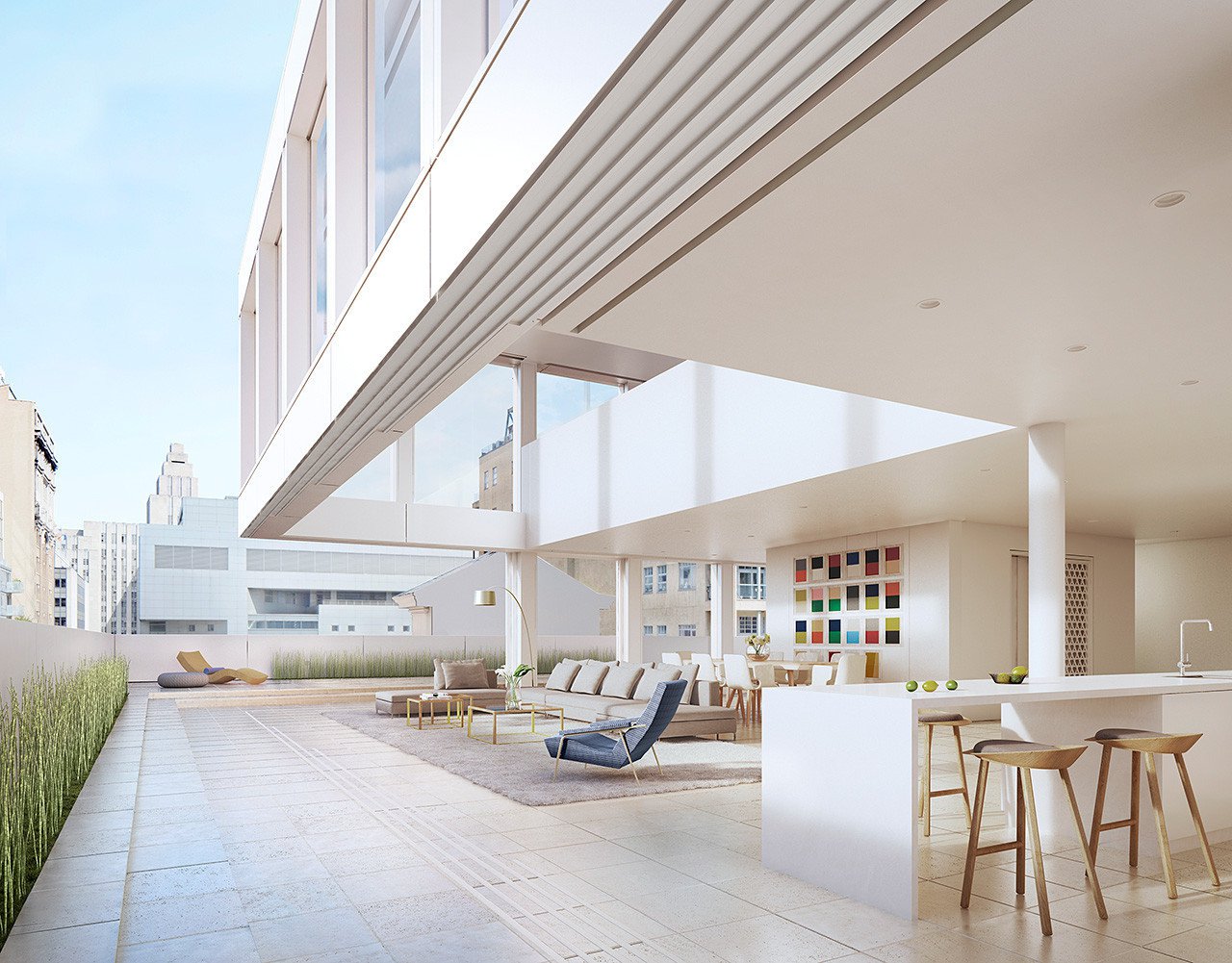 We are all familiar with the perks of living in a penthouse: living at the very top, massive amounts of indoor and outdoor space, bragging rights, and privacy. However, these five best penthouses in Manhattan outdo them all in ultra-luxury and style. 
Cast Iron House West Penthouse at 67 Franklin Street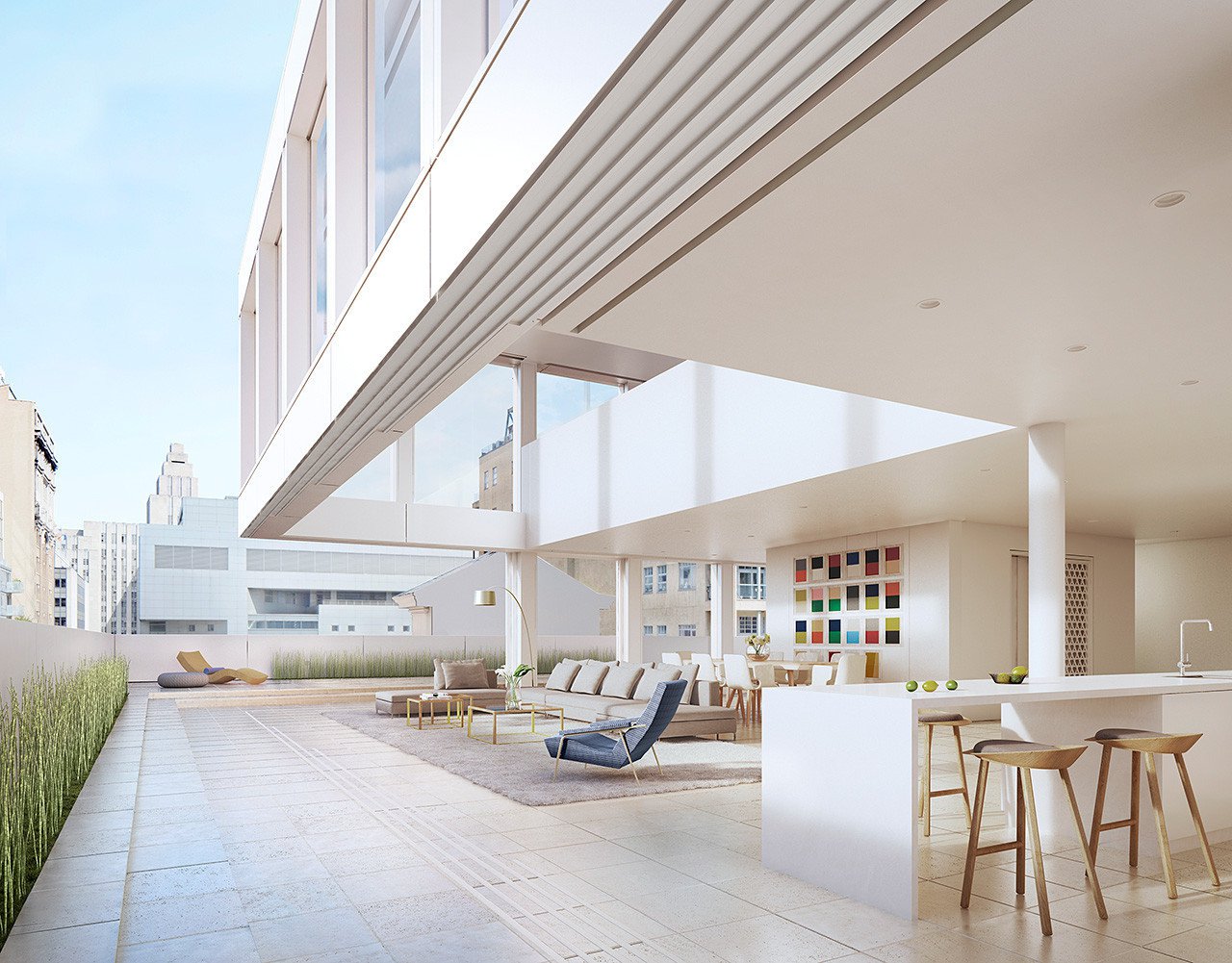 Telescoping walls that open and close to the outside and cantilevered Vierendeel truss provides the illusion of twin duplex penthouses floating above renowned starchitect Shigeru Ban's Cast Iron Building in Tribeca. The five-bedroom, five-bath penthouse features 4,568 square feet of interior space and 1,431 square feet of private outdoor space. This ultra-luxe penthouse boasts private elevator entry, a double-height living room with 20-foot ceilings, a custom kitchen with an over-sized island, and two terraces. This home can be yours, for an asking price of $15 million.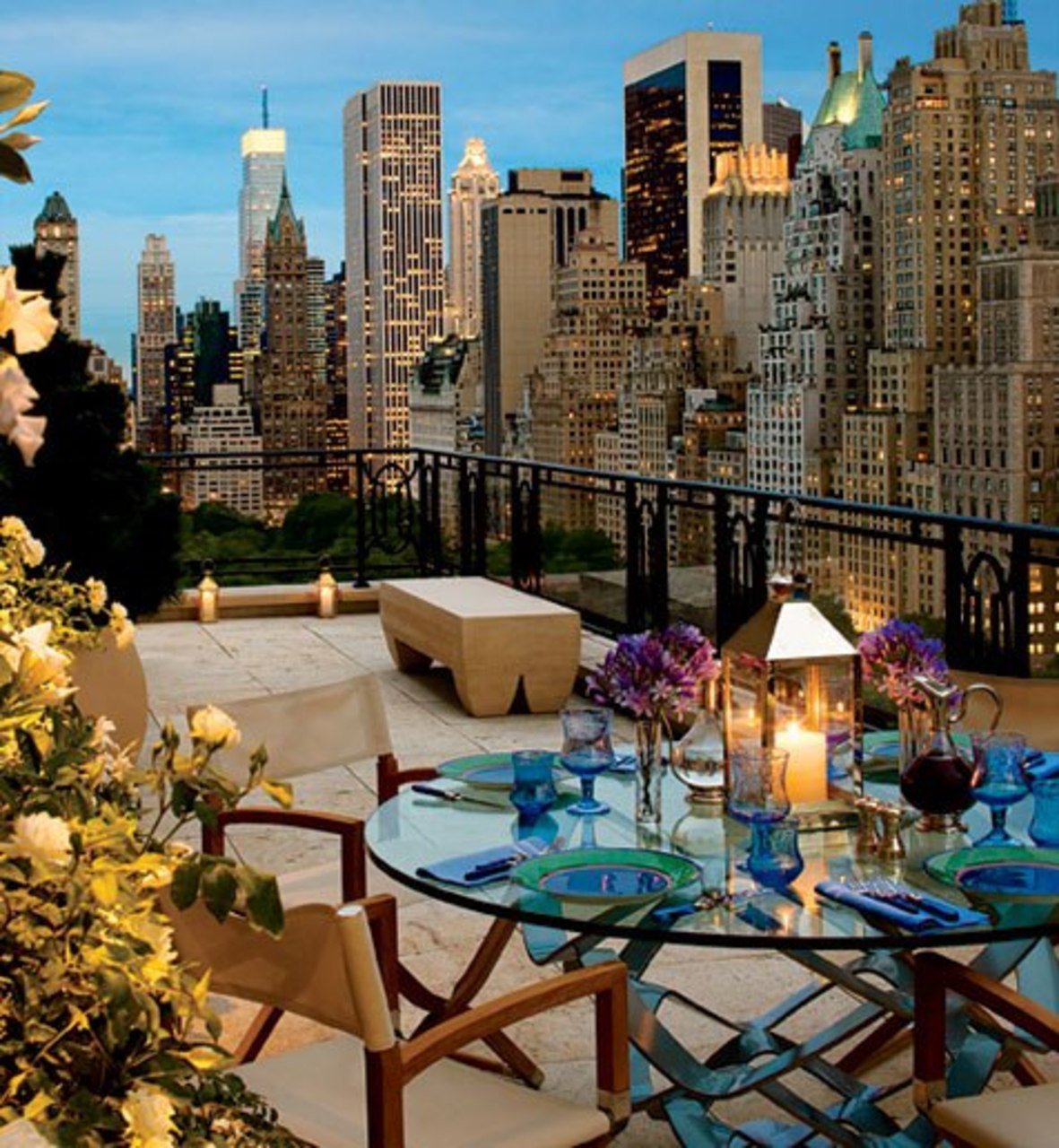 Photo Credit: Architectural Digest
Designed by Robert A. M. Stern Architects, 15 Central Park West is home to Manhattan's highest rollers, celebrities, international business moguls and oligarchs. There's even a book on this Upper West Side tower: House of Outrageous Fortune: Fifteen Central Park West, the World's Most Powerful Address. The penthouses of this ultra-luxe residence sell for up to $100 million. However, the penthouse to make this list is owned by Ekaterina Rybolovleva, daughter of Russian oligarch Dmitry Rybolovlev. It is currently off the market, due to issues with a divorce settlement between Rybolovlev's ex-wife Elena. This 10-bedroom penthouse is a full city-block in length, boasting 19 glass doors that open to multiple terraces, and a parchment-paneled entrance gallery. At the time, it broke the record for the highest closed sales price in Manhattan at a whooping $88 million. Allegedly, Rybolovlev's wife is suing him for using their daughter's trust fund to finance this property.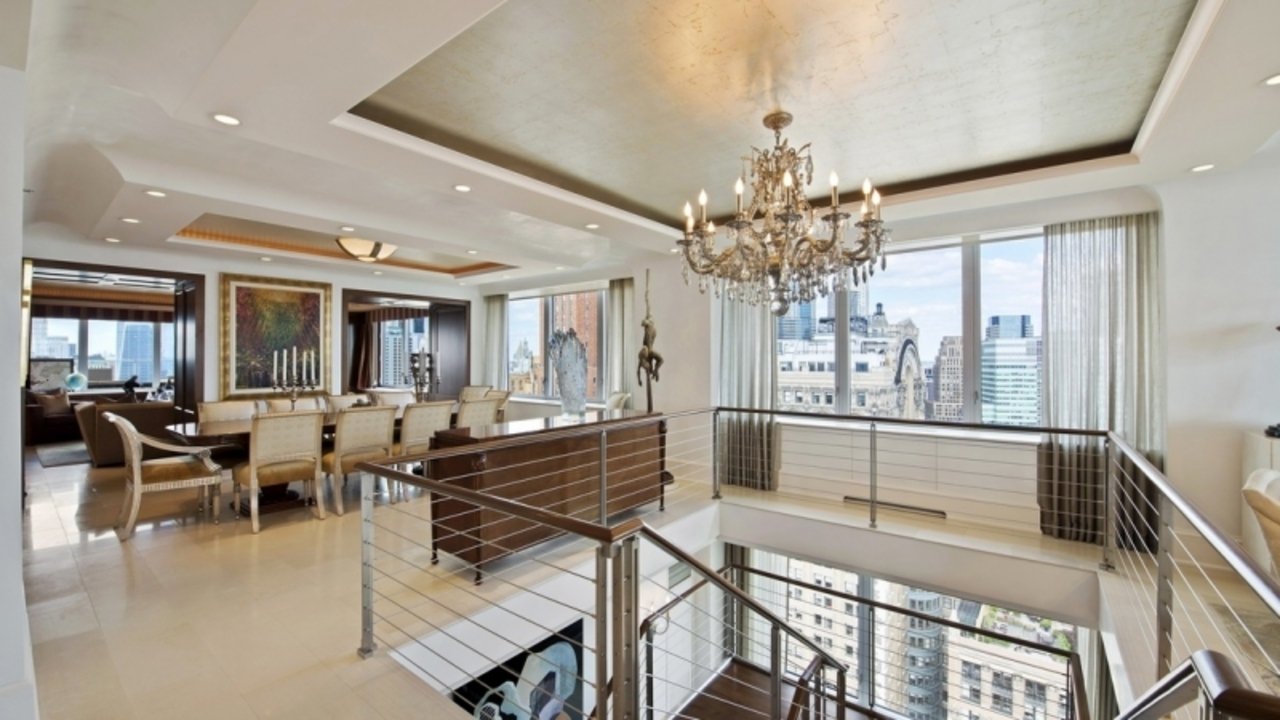 Atop of the Ritz Carlton Residences in Battery Park, three penthouses will be combined for the price of one. Dubbed the Penthouse Collection, this ultra-luxe combo takes over the top two floors of the Ritz Carlton, has 12 bedrooms, 15 full baths, four terraces, 20-foot ceilings, floor-to-ceiling windows, a roof deck, 15,434 square feet of interior space, 2,193 square feet of terrace space, and three kitchens. The Penthouse Collection provides residents with panoramic views of lower Manhattan, the waterfront and the Statue of Liberty. The asking price is $119 million, which makes it the most expensive listing in New York City. The five-bedroom duplex and three-bedroom combo was on the market for $56.5 million and the four-bedroom penthouse for $23 million, making the final triple-threat product worth more than the price sum of the units.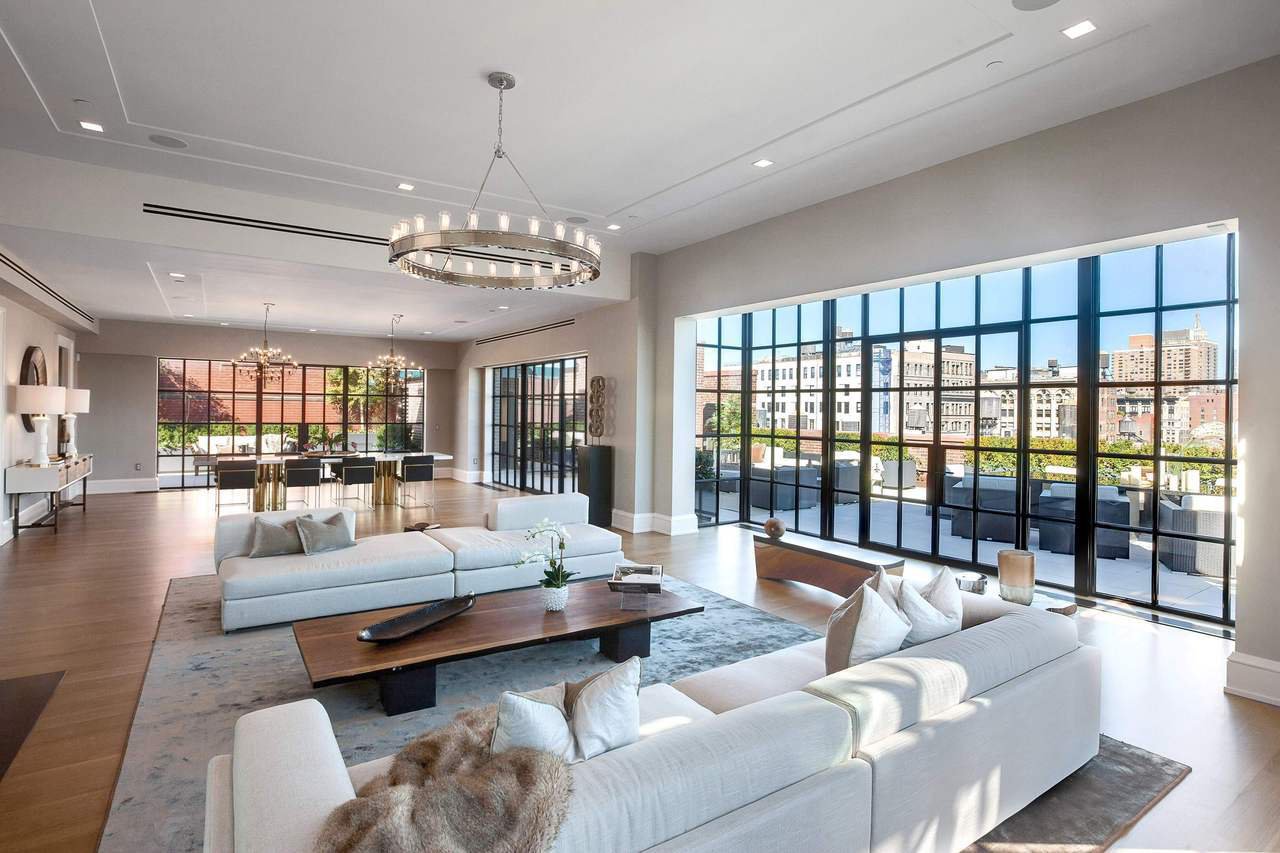 The historic Puck Building in Soho was constructed in the late 1800s, and since then has undergone several reconstructions. The Puck Building's most recent addition is a sextet of luxury penthouses. Penthouse I, a four-bedroom, 7.5 bath duplex, is on the market for $66 million. It has 7,241 square feet of indoor space and 5,158 square feet of outdoor space, including multiple terraces and a yoga lawn. According to the New York Post, "The architects for the famed Soho building's penthouses are Sherida Paulson of PKSB and Jose Ramirez, while staging for Penthouse I was done by Cheryl Eisen of Interior Marketing Group."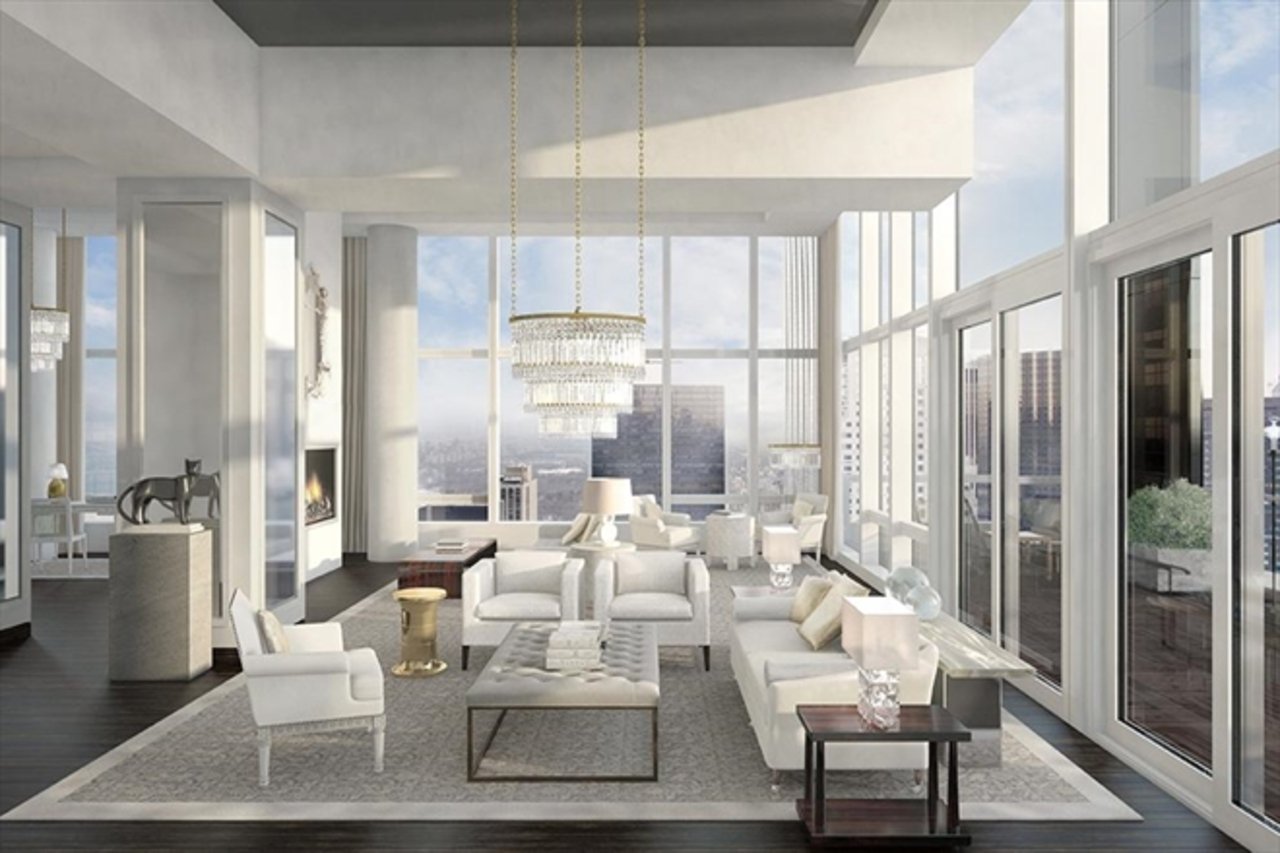 A five-bedroom duplex, the Baccarat penthouse is a "grand chateau in the sky." The floor-to-ceiling windows of this Midtown North tower provide residents with sweeping views of Central Park, the Chrysler Building, the Empire State Building and the vast Manhattan cityscape. True to its name, the penthouse is fully decorated with swanky, glitzy finishes including Baccarat crystal door handles, Signature Baccarat lighting fixtures in the foyer, Fantini-polished chrome fixtures in the bathrooms and more. Residents are also treated to lavish hotel services, accessible via in-residence touch screen or from tablet/mobile devices: 24/7 concierge, maintenance, room service and security staff, in-residence housekeeping, catering with in-house chefs, priority access to restaurant reservations and room upgrades, and access to the Baccarat spa, 65-foot pool and fitness center. This $60 million prized possession has the largest private outdoor area in all of Midtown.