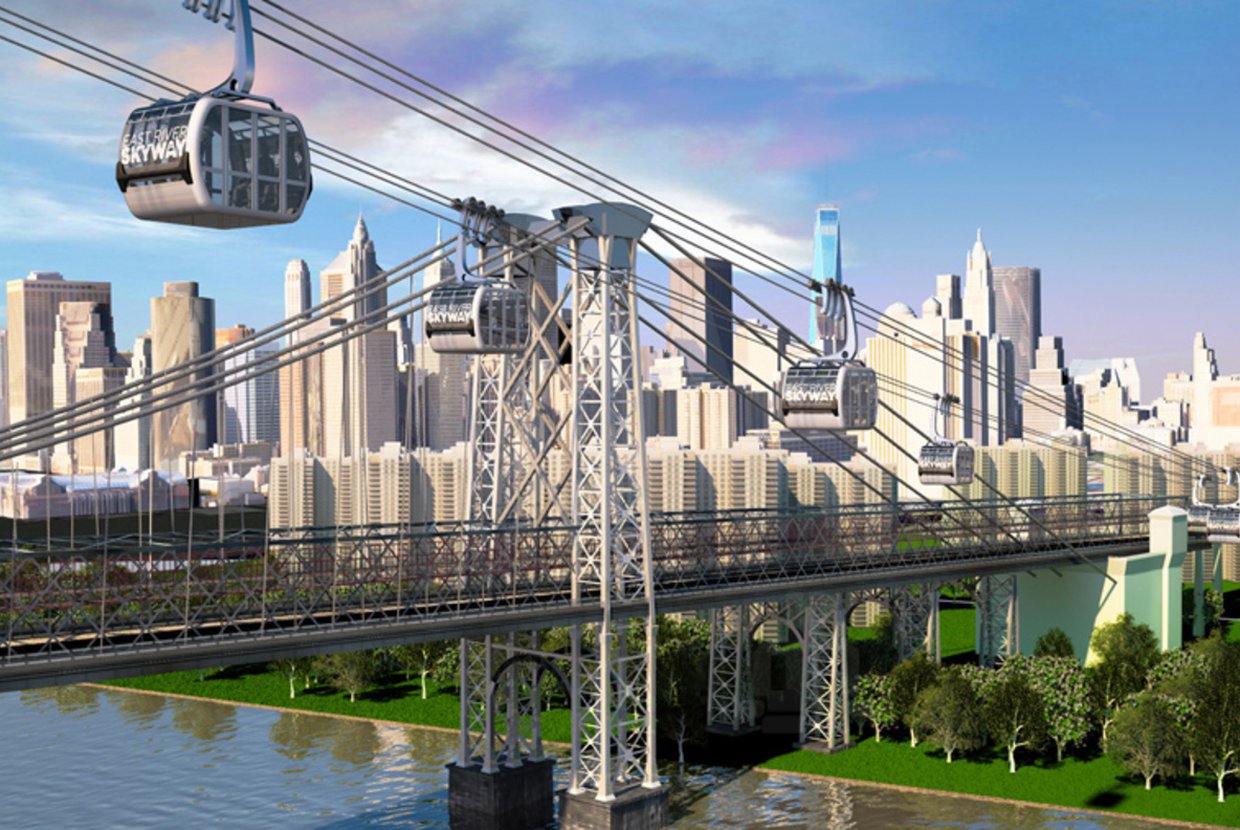 On Friday, May 29, architects, designers, real estate professionals and city planners packed the seats of the St. Patrick's Old Cathedral on Mulberry Street in Nolita to see five finalists pitch innovative ideas for urban planning that will revolutionize cities. Elegran was there to partake in this exciting event.
A partnership between the Municipal Art Society of New York (MAS) and Architizer, Pitching the City, is a biennial urban design competition in tandem with the New Museum IDEAS CITY Festival. It encourages artists, designers, and architects to pitch their newest game-changing projects to a panel of esteemed experts and an audience of urban planning enthusiasts. After all five finalists have presented their proposals, a live audience vote determines the winner, who will then go on to present their ideas at the MAS Summit for New York City in October.
MAS and Architizer also provide editorial assistance and media coverage for the winner.
This year's theme is "The Invisible City", which focuses on utilizing a city's overlooked architectural opportunities or generating new ones to enhance modern city life.
East River Skyway- First up was Dan Levy, president, and founder of the project, as well as president of CityRealty.com. His proposal focused on building an East River aerial gondola from Brooklyn to Manhattan with a high-speed aerial cable-car system to link the waterfronts. It would provide an alternative commuting option to the overcrowded, much-maligned buses and subways. Levy cited the Roosevelt Island Tramway's success as proof that this is a viable option for the future of our transportation.
The panel was skeptical of the Skyway's ability to successfully replace the subway for even a portion of commuters. They also expressed concerns over the serious challenge of expensive air rights over a large expanse of the city.
Open Lobby- Created by architect Lindsey May, Open Lobby was the next proposal, focusing on utilizing an underutilized resource: the Midtown office lobby. May explained that there were 213 lobbies in East Midtown, which encompasses Kips Bay, Murray Hill, Turtle Bay, and Sutton Place. All this empty, unused space, she proposed, is an untapped goldmine of space in a city where space is the most sought-after commodity. She explained that Open Lobby would use overlooked office lobbies as a network of public co-working spaces in a model that would look like a clubhouse meets WeWork. Her next step in the proposal is to launch a pop-up space to prove that Open Lobby can be a noninvasive, unobtrusive way to maximize Midtown Manhattan's underused lobbies.
While the panel agreed the pop-up lobby would be a good testing pool, they felt incentivizing building owners would be a challenge.
Melbourne Docklands Surf Park- The brainchild of Australian architect and avid surfer Damian Rogers collaborated with Arup Engineering to bring surfing to Melbourne by way of large manmade surfable waves in a fully-integrated surf park. The panel was skeptical, however; they were concerned whether existing technology would even allow for large-scale synthetic waves and whether sustainable energy would be a feasible option. If not, they countered, the energy costs required would likely not match the park's revenue.
NYC Real Estate Investment Cooperative- Next up was a team of cooperative members of the Interim Steering Committee and Facilitation Team. Mark Scott, Paula Z. Segal and Caroline Woolward are part of an investment co-op in hopes of creating a fund to generate loans to artistic-minded groups in transforming vacant public buildings into community-oriented output, held in community land trusts. They proposed that a combination of "people power and money power" would help conserve the NYC culture we know and love. Each repurposed building would have unique social benefits and would showcase artistic and cultural endeavors. They are currently in the money pooling phase, and will use that revenue to invest in the buildings' transformations for local, cultural and cooperative use.
The proposal was generally well received by the panel though they expressed concern over whether the needed development investments could be achieved simply by pooling resources.
The Miami Underline- The final pitch went to its founder Meg Daly and designer Hamish Smyth, whose project will turn the overlooked, underutilized strip of land below Miami's Metrorail into a High Line-inspired linear park. It would address the very real need for safe, green walking, biking, and running paths in Miami-Dade County, whose roadways make these activities notoriously dangerous. The 10 miles of separate biking, running, and walking pathways would exist directly under the elevated MetroRail, providing a safe, shady esplanade with indigenous flora and restored nature. The plan would also attract development and generate economic growth. With plans to break ground in 2016, Daly and Smyth proposed that The Underline would be Miami's first urban experiment and would reinvent and revitalize city life.
The panel was unanimously impressed with their proposal, and the audience was in agreement. When we in the audience voted on the most effective pitch, The Miami Underline won by a narrow margin, with the East River Skyway a close second. Congrats to the Underline! We look forward to following its development!