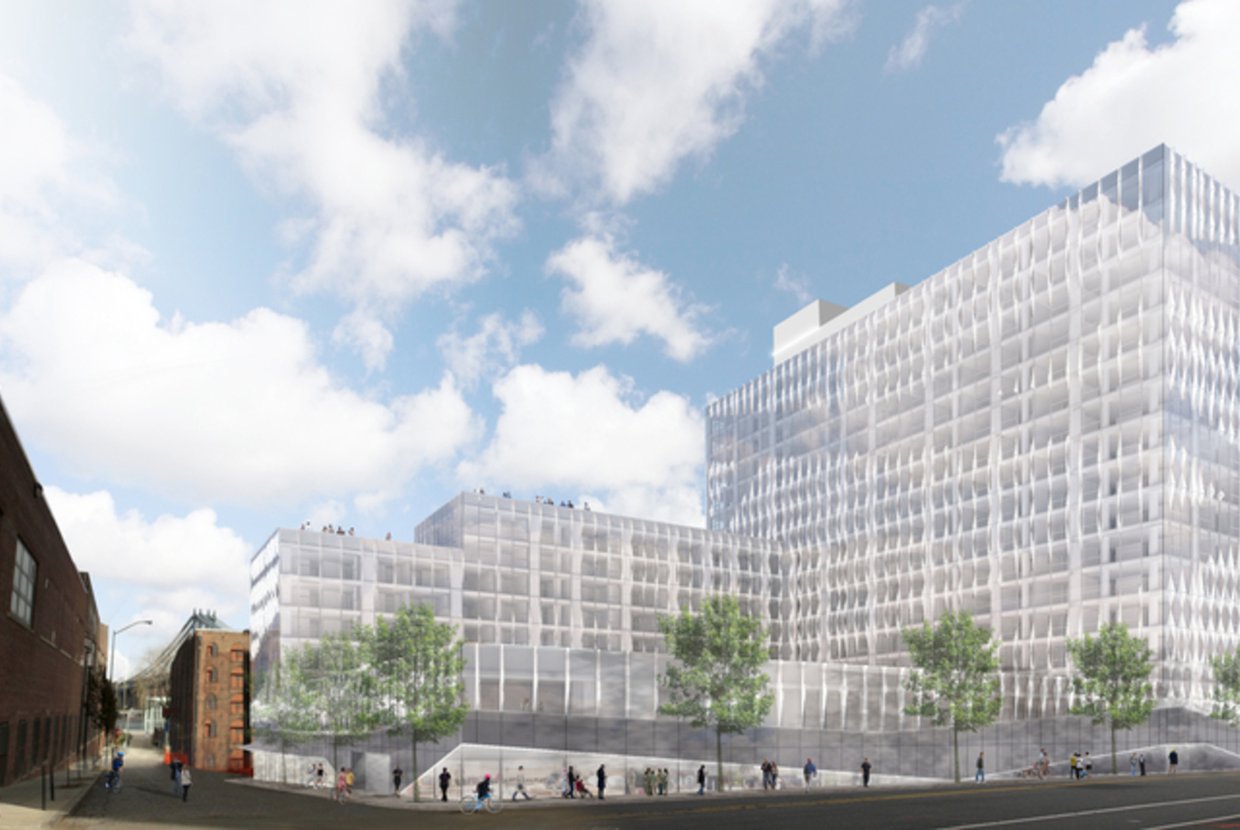 60 Water Street, the sustainably designed, LEED certified, and architecturally stunning residential building on Dumbo's waterfront is now up and renting!
Two Trees Management unveiled the unique glass facade and airy, architecturally inspired interiors last week. The studios, one, and two bedrooms feature a sleek, modern design, complete with oak flooring and fully integrated custom kitchens with Caesarstone countertops and Liebherr and Bosch appliances. Floor to ceiling windows offer awe-inspiring Brooklyn Bridge views.
60 Water Street is a full-service rental building with an amenities package that includes a gym, 24-hour concierge, and spectacular rooftop lounge that offers views of the Brooklyn Bridge, Downtown Manhattan, and the East River. The Water Taxi, East River Ferry, and 2, 3, 4, 5, A, C, and F trains ensure convenience to anywhere in the city.
60 Water is the newest development in the Two Trees' overhaul of Dumbo's waterfront. The company is credited with the total recreation of the area's historic waterfront community, vastly changing the neighborhood. And at the epicenter of Dumbo's rapid growth is Water Street.
Water Street was a longtime industrial street in the historic manufacturing district of Fulton Landing, the neighborhood's former name. Artists started inhabiting the area in the late 1970s, and the industrial buildings morphed into large, cheap loft spaces for studio and residential use. You can read up on how the Dumbo acronym was born here.
These days, Water Street is Dumbo's gold coast, with an endless influx of glass luxury condo structures, converted factories, high-end retail and office complexes astride historic restaurants and iconic establishments.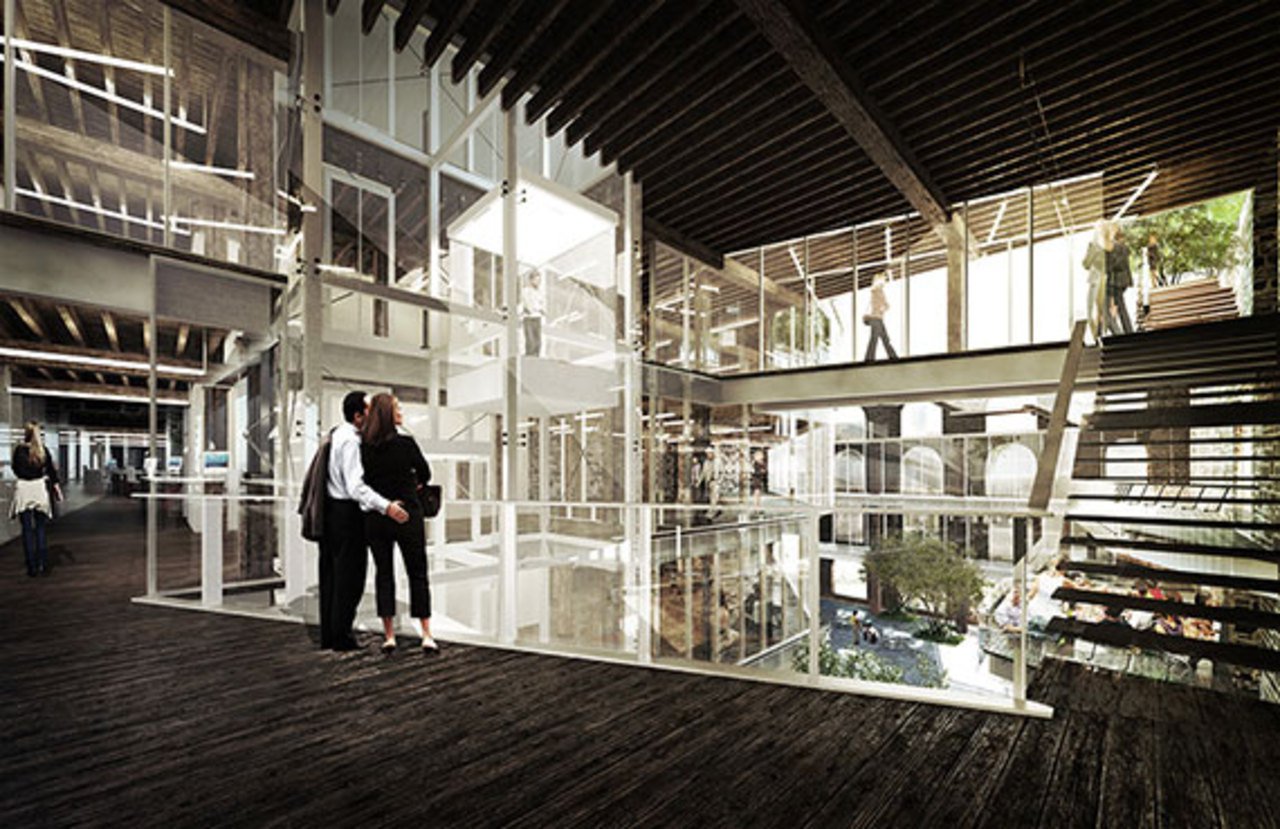 Empire Stores- Slated to open soon, Empire Stores will be a LEED silver-certified, high-end art, tech, and retail complex housed in a waterfront complex of abandoned coffee warehouses lining Water Street.
The complex dates back to 1869, and still retains its original brick masonry facade, heavy frame timber, and schist structural walls, making it a highly unique piece of architecture.
The vision of the complex, developed by Midtown Equities and with Chelsea Market as its muse, is that of a redeveloped urban environment "transformed into a vibrant creative hub open round the clock." It will offer a creative hub for the ever-increasing Brooklyn Tech Triangle, which fosters New York's exploding tech startup scene and is now second only to Silicon Valley. In addition to inspired and innovative office and workspace, Empire Stores will offer curated museum space by the Brooklyn Historical Society, designed to celebrate the history of Brooklyn's waterfront. A collection of contemporary art from local and international designers will also be exhibited in public spaces. A slew of high brow retailers, artisans, and restaurants will also be in the mix.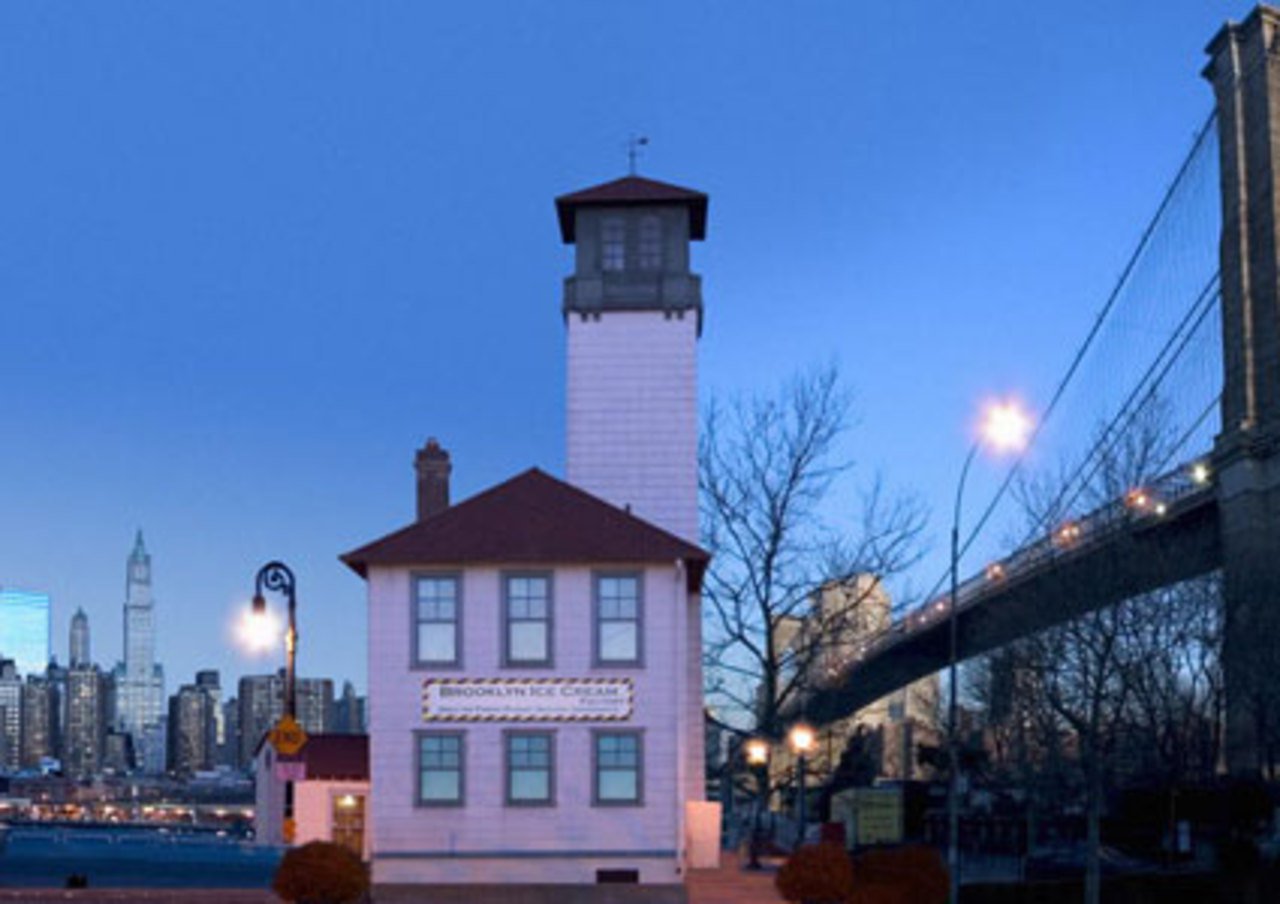 Brooklyn Ice Cream Factory- Housed in a converted, landmarked 1922 fireboat house on the Fulton Ferry Landing Pier, the Brooklyn Ice Cream Factory opened just after September 11th on the corner of Water and Old Fulton Streets. In the decade-plus since its opening, it has developed a cult following for its small batch, all natural, dairy delicacies. Owner Mark Thompson is an ice cream purist; you won't find olive oil, balsamic and goat cheese gelato here. There are eight classic flavors, crafted to perfection. The New York Times swooned that the old-fashioned flavors are "creamy, ethereally light and perfectly balanced. They practically float into your mouth and leave no heavy film on your palate."
As if the creamy confections don't already sound too good to be true, Mr. Thompson reveals his recipe uses less butterfat than is typical, and no eggs; this cult-worthy ice cream is practically health food!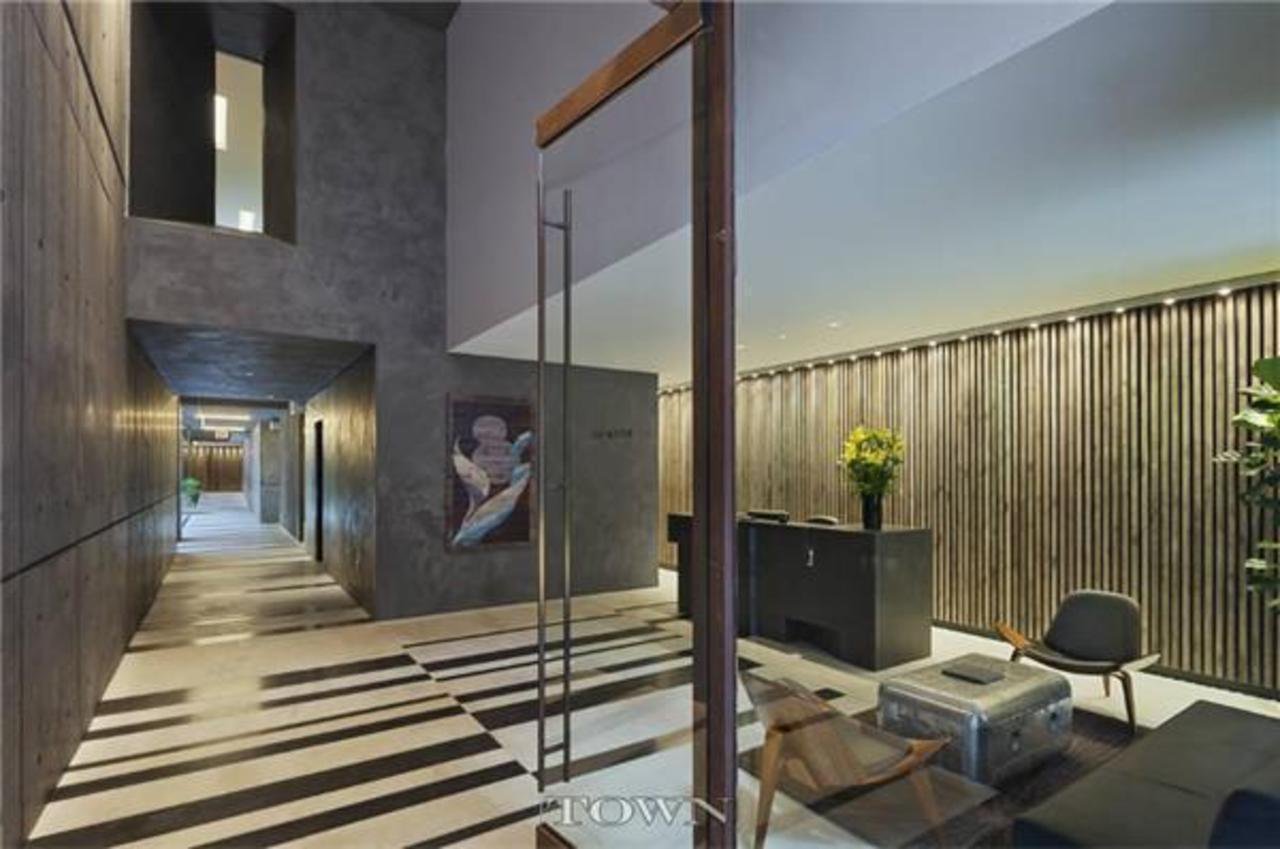 Photo courtesy of TOWN Residential
205 Water Street- Designed with sustainability in mind, this industrial-chic luxury condo is projected to obtain LEED Gold Certification. Its architectural design complements and preserves the rich industrial history and unique aesthetic of Dumbo's Landmark Historic District while constructing a timelessly modern structure. The building's impressive amenities package includes 24-hour concierge service, resident lounge and bar, fitness center, laundry, media room, and a second-floor terrace.
Exterior accents include a Manhattan Bridge-inspired cantilevered penthouse balcony, detailed metalwork, exposed concrete, and cobblestone entryway, reminiscent of the neighborhood's early 20th-century industrial architecture.
Interior features include steel-plated, inlaid flooring inspired by the steel railings and curbs in the area. Kitchens offer matte gray cabinetry, integrated Thermador and Bosch appliances, and Luce di Luna countertops. Spa-inspired baths feature basalt stone, rich walnut vanities, and Carrera marble surfaces.
The River Cafe- Opened in 1977 on a desolate dock in the all but abandoned Fulton Landing, The River Cafe has become an iconic part of Brooklyn's rebirth. Owner Michael O'Keefe fought hard with the City, which was on the verge of bankruptcy in the 60s and 70s, to open the restaurant. Business executives and city officials destined the restaurant on the barren Brooklyn waterfront to fail, but The River Cafe managed to become an immediate success and remain in the top ranks of the restaurant world ever since. Over the years, the restaurant has received a Michelin Star, The Wine Spectator Award, and The Restaurant Hall of Fame Award, to name a few. Its Modern Cuisine kitchen has also produced world-famous chefs such as David Burke, Charlie Palmer, and Larry Forgione, who coined the term 'free range chicken' during his tenure at The River Cafe.