#TBT: Hudson Square, from Federal-Style to Starchitect Luxury
Serena Horrigan
| June 18, 2015 | Published in
Elegran Insider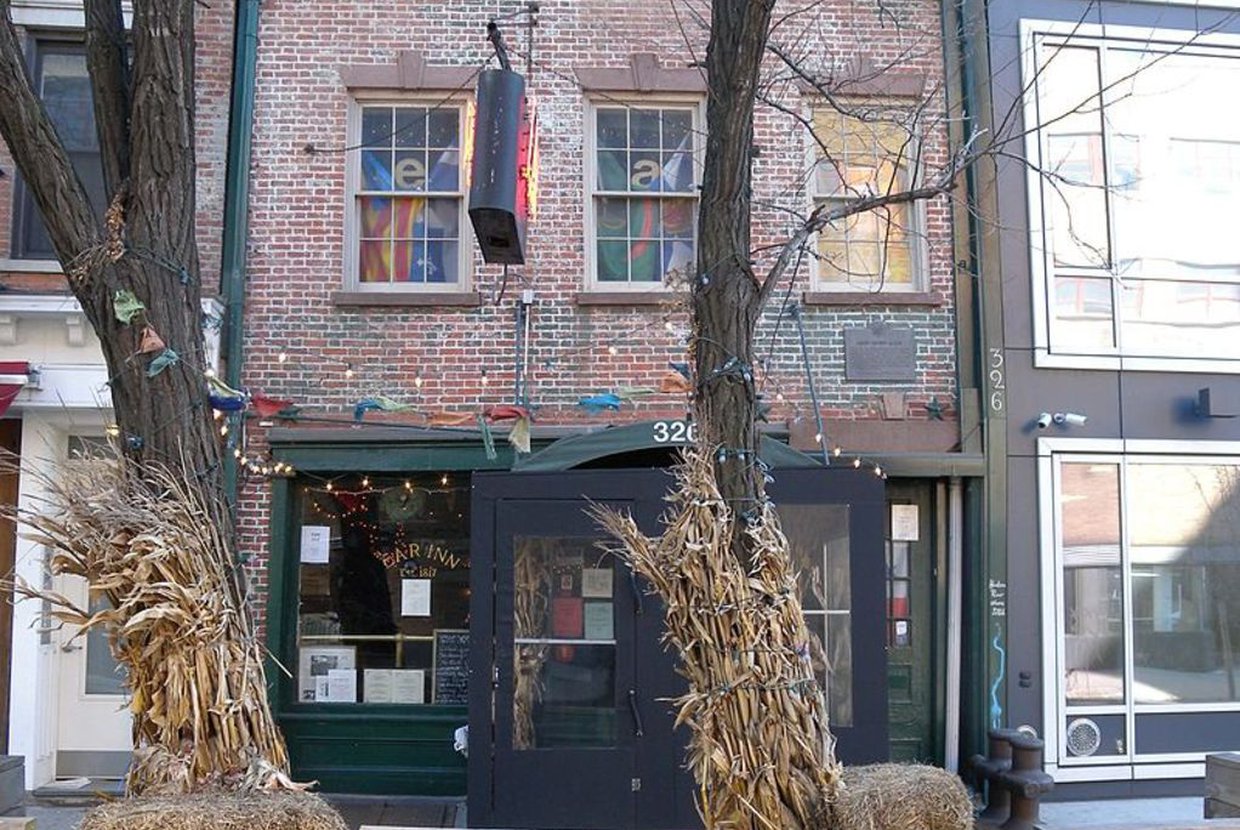 Last month, starchitect Renzo Piano revealed a curvaceous 290-foot glass luxury residential tower at 555 Broome Street in Hudson Square, on the border of Soho. The 242,350 square foot project will have 110 residences and climb 25 stories.
The new luxury condo tower is one of many sprouting up in Hudson Square, a little pocket of a neighborhood bordering the Holland Tunnel. Trinity Real Estate, the Property Management division of Trinity Church, owns roughly 40 percent of Hudson Square's square footage and is responsible for its moniker.
This up and coming industrial-chic residential area was once known as The Printing District and is bounded by West Houston Street, Sixth Avenue, and the Hudson River. It also has some unique history that dates back more than 300 hundred years.
Back in 1705, a land grant from Queen Anne of England was given to Trinity Church, and it soon became a thriving market district.
During the American Revolution, George Washington's headquarters were at the Mortier House on Richmond Hill, what is now the Soho Playhouse, a historic off-Broadway venue that has been at the forefront of the Downtown theater community for nearly a century. The playhouse sits on the site of what was once Richmond Hill, a plot of land that later belonged to Aaron Burr. It was purchased in 1817 by John Jacob Astor to build the Federal-style row houses that make up the landmarked Charlton-King-Vandam Historic District. Today, Hudson Square is home to the most Federalist and Greek Revival row houses from the early 19th century.
One of these buildings, the Ear Inn, is one of the oldest bars in New York City, and served as a Prohibition-era speakeasy. You can read up on its illustrious history here.
These days, all that historic Federal and Greek Revival architecture is sharing the streets of Hudson Square with a host of new glassy, modern luxury condos, due to the area's 2013 rezoning. Renzo Piano's 555 Broome Street join the ranks of Extell's 70 Charlton Street and the Urban Glass House at 330 Spring Street, ensuring that this little nook of a neighborhood just west of Soho keeps its historical charm while embracing the new.