The Young Protege: Bjarke Ingels
Ilana Yoneshige
| June 01, 2015 | Published in
Urban Design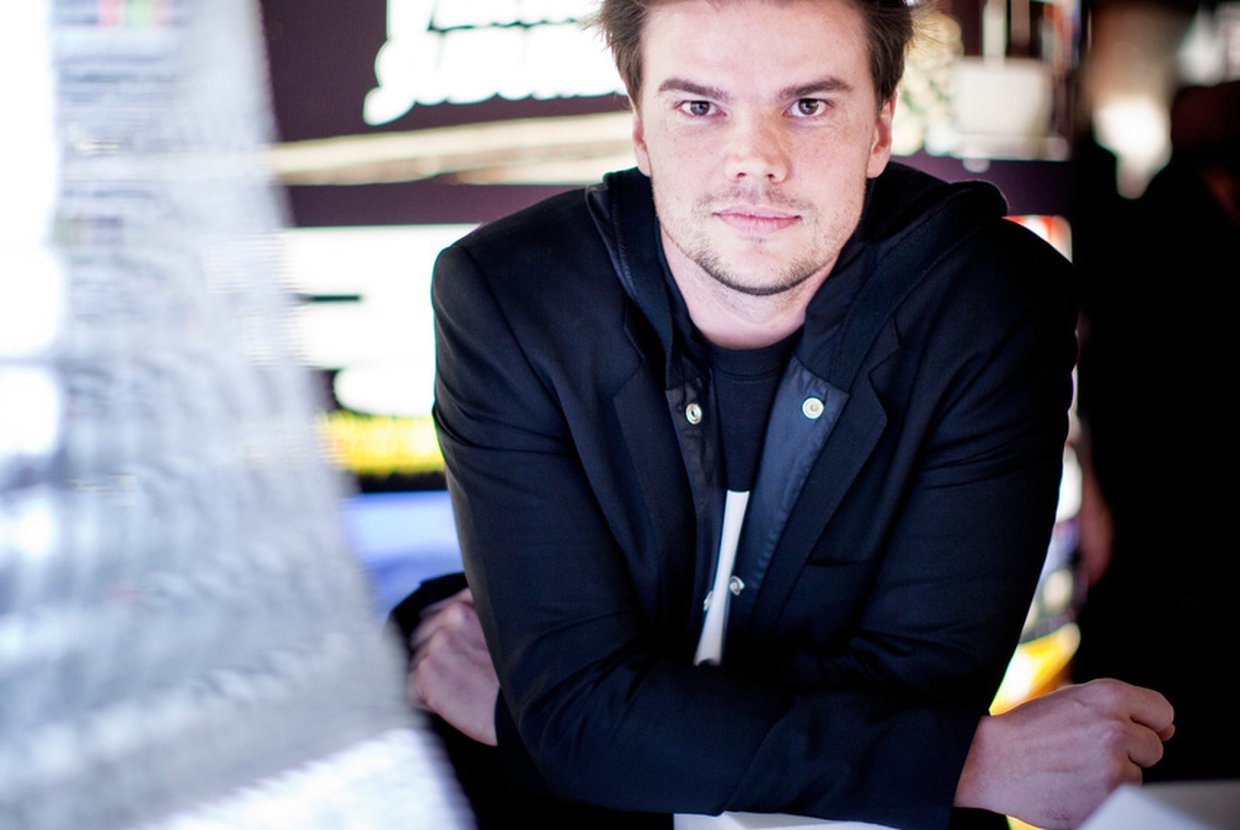 Photo credit: "Bjarke Ingels" by 準建築人手札網站 Forgemind ArchiMedia is licensed under CC By 2.0.
Recently, starchitect Bjarke Ingels has been getting a lot of attention for being the potential replacement designer for 2 World Trade Center. The Wall Street Journal reports that developer Larry Silverstein and the potential anchor tenants want to recruit Ingels to execute a new design. Currently, Ingels has several projects in progress throughout the United States, including the incredible, translucent canopy buildings that comprise the Google Headquarters in California and the condo-rental mixed project, Marina Lofts in Florida. Ingels aims to reinvent architecture by challenging the conventional characteristics of building structures. Comparing architecture to Minecraft, he says, "These fictional worlds empower people with the tools to transform their own environments. This is what architecture ought to be." His designs are often biophilic, blending organic elements with incredible steel and glass structures.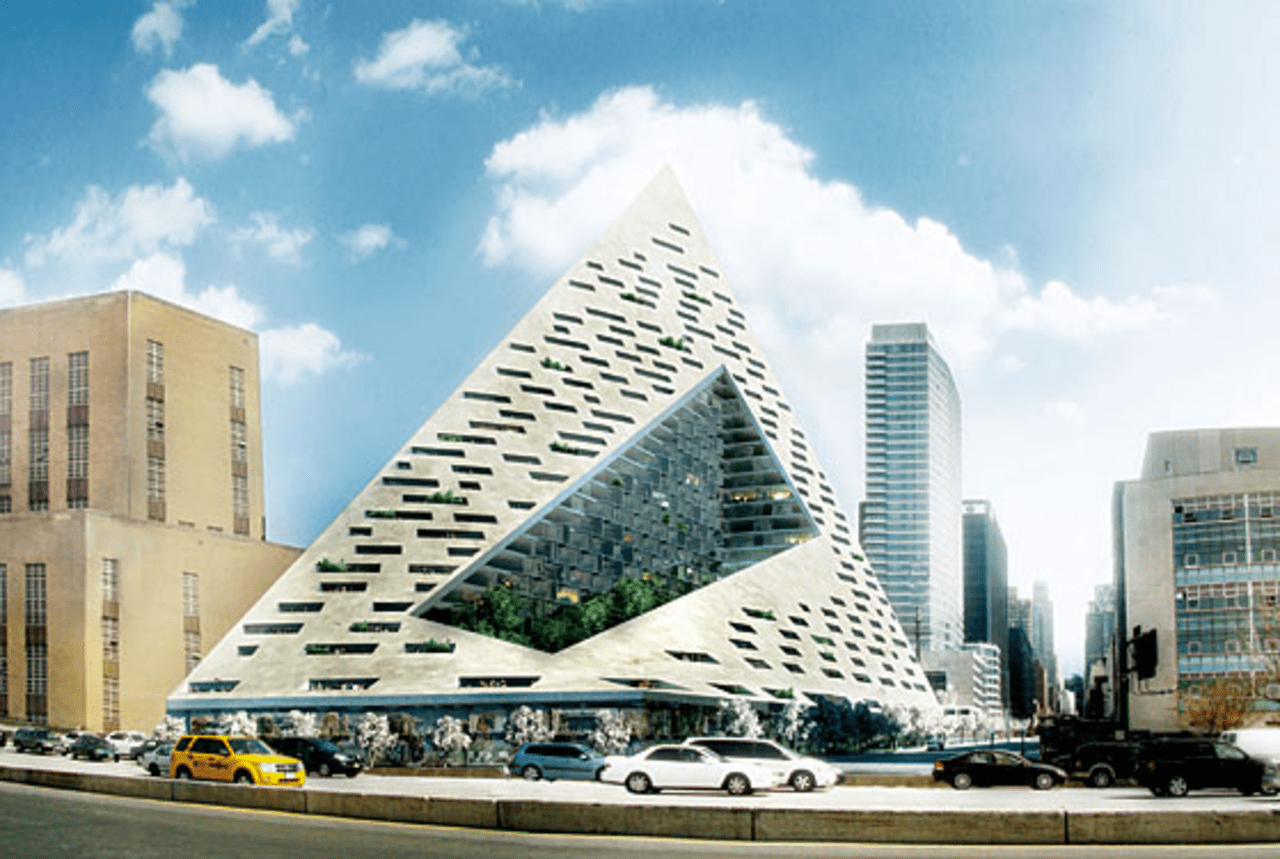 Image via New York YIMBY.
In New York City, we recognize him as the designer responsible for the Tetrahedron a.k.a. Via at 625 West 57th Street. Upon completion, Via will be 450 feet tall, shaped like a pyramid that has been sliced open to create terraces. Ingels has dubbed his design "the lovechild of a courtyard building and a skyscraper," saying "when you take the typical European courtyard building, daylight and sunshine can come down. When you give it the density of a skyscraper, it will be too dark, so by making it massively asymmetrical, we can create something where the courtyard actually gets sunlight and daylight and views."
Image via Curbed.
We also know him as the man behind "Dryline," also known as The Big U. After Hurricane Sandy, New York City was faced with a problem: how do we defend against another horrific natural disaster? The Big U was conceived as a 10 mile barrier of flood defenses, with the dual purpose of being a waterfront park. An incredibly innovative design, The Big U will stretch from West 57th Street, south to The Battery, and then coil upwards to East 42nd Street. The design incorporates separate regions, dubbed compartments, each with a physically separate flood-protection zone that is isolated from the others. There will be several public amenities included along The Big U: several upland knolls for sunbathing and eating, a Maritime Museum featuring a "reverse aquarium," and others.
Ingels started BIG Bjarke Ingels Group in 2005, developing a reputation for creating innovative designs that are cost and resource conscious. Ingels has received numerous awards, including the the Golden Lion at the Venice Biennale in 2004, Danish Crown Prince's Culture Prize in 2011, and the Architectural Innovator of the Year Award in 2011. Ingels has been named as this year's guest speaker for the Annual Architecture Lecture at London's Royal Academy of the Arts. At just 40 years old, he will be the youngest architect to be invited to deliver the speech.