5 Underrated Pre-War Apartment Buildings to Look Out For in Manhattan's Upper West Side
Sean Kawakami
| June 11, 2015 | Published in
Elegran Insider
,
Neighborhood News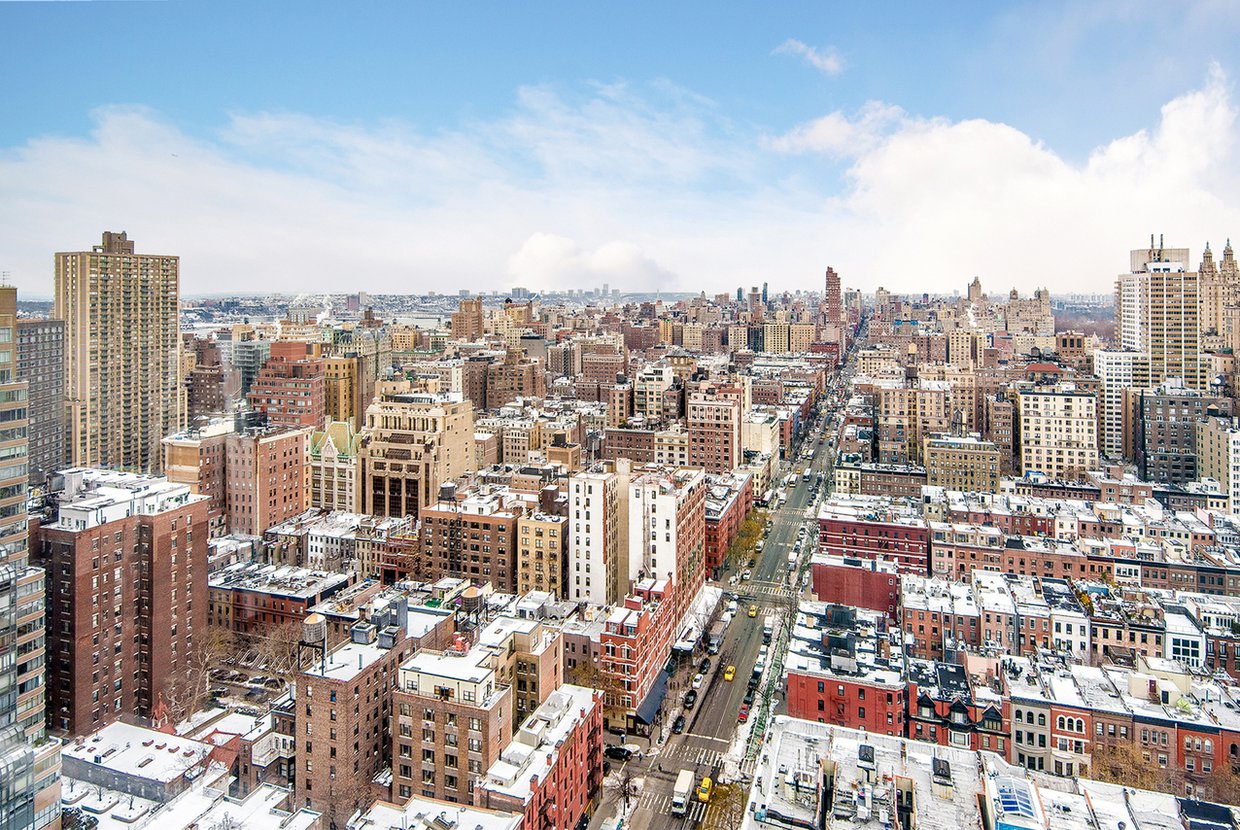 The Upper West Side is considered to be one of the most desirable areas to reside in New York City. Home to the Museum of Natural History, Lincoln Center and the Dakota House, it is an upper-middle class neighborhood housing the liberal intelligentsia—Bankers, lawyers, writers, Columbia students and professors and off-duty celebrities grabbing some Starbucks. Its close proximity to Central Park and Riverside Park makes it a luxurious oasis in Manhattan.

Around the mid 20th century, crime rates were high in the UWS, and it wasn't the greatest area to live. The neighborhood's development began in the 1960s, but as the stock market crashed a number of times throughout the 80s, home and apartment prices skyrocketed. Since then, the area has taken up a contemporary flair, but hidden within this modernity lies some of the lesser-known pre-war landmarks that still remain luxurious in their own classic way.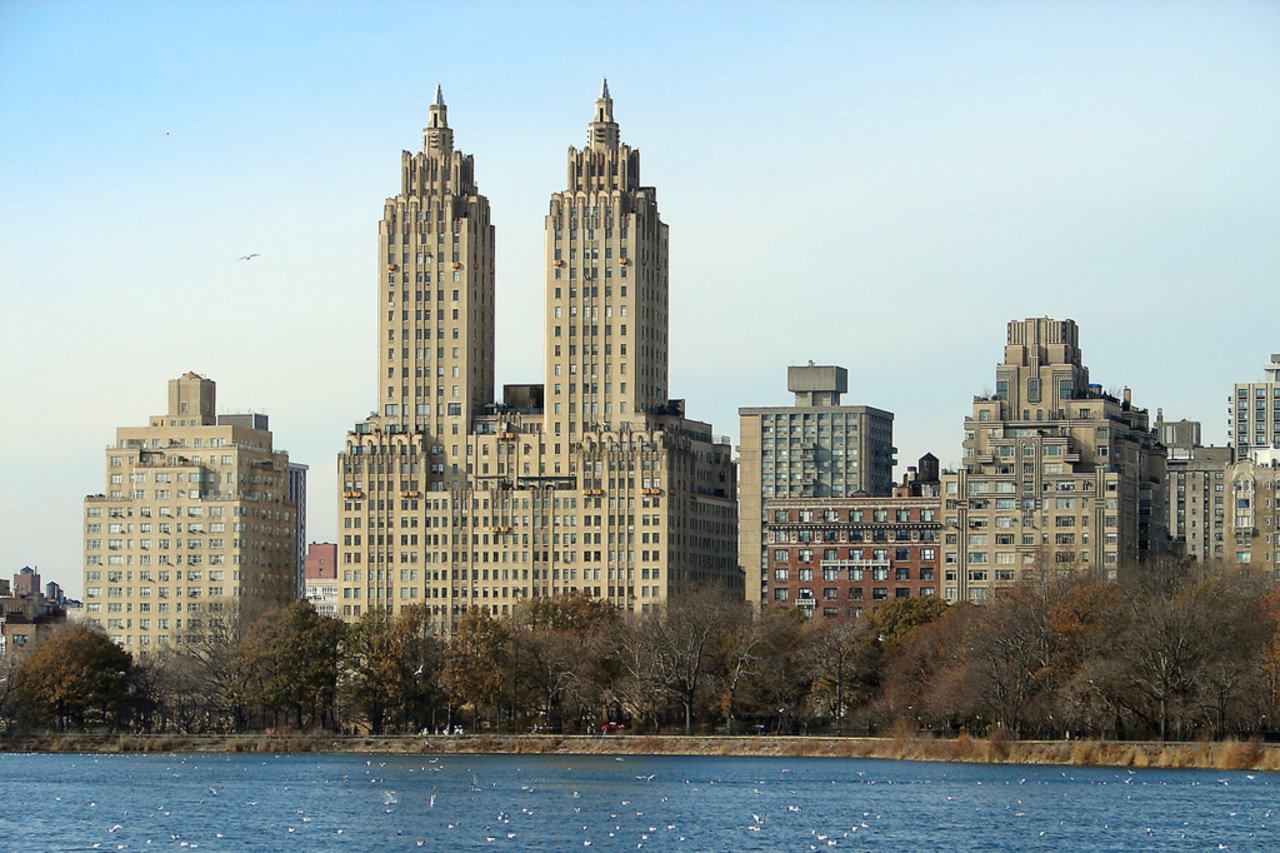 These Art Deco-style twin buildings, built in 1931 by New York architect Emery Roth and converted into a co-op in 1982, are located in Central Park West on 90th Street. The Eldorado at 300 Central Park West is one of the many faces of the avenue's skyline. This building overlooks the Jacqueline Kennedy Onassis Reservoir in Central Park and the Midtown Manhattan skyline and looks especially beautiful at night when the towers light up like two giant candles. The building is 31 stories tall and has about 208 apartments. The Eldorado offers a 24-hour doorman and concierge, state-of-the-art fitness center, half-court basketball court and a children's playroom. Former and current residents to note include Faye Dunaway, Groucho Marx, Marilyn Monroe, Michael J. Fox and Alec Baldwin. A duplex penthouse with four terraces is currently in the market for $29 million.

Quite often confused with the Eldorado for its twin structure is the San Remo building, also located on Central Park West, two blocks away from the Dakota House. Emery Roth also designed the San Remo in 1930. It has about 136 apartments and 27 floors. It is known to be one of the most premier apartments in the neighborhood. Famous residents include Steven Spielberg, Bono and Diane Keaton. The building has a state-of-the-art health club, lofty ceiling heights, a bike room and private storage lockers. It offers sweeping views of Central Park, and it is located right near local UWS boutiques, subway lines and restaurants.

The Chatsworth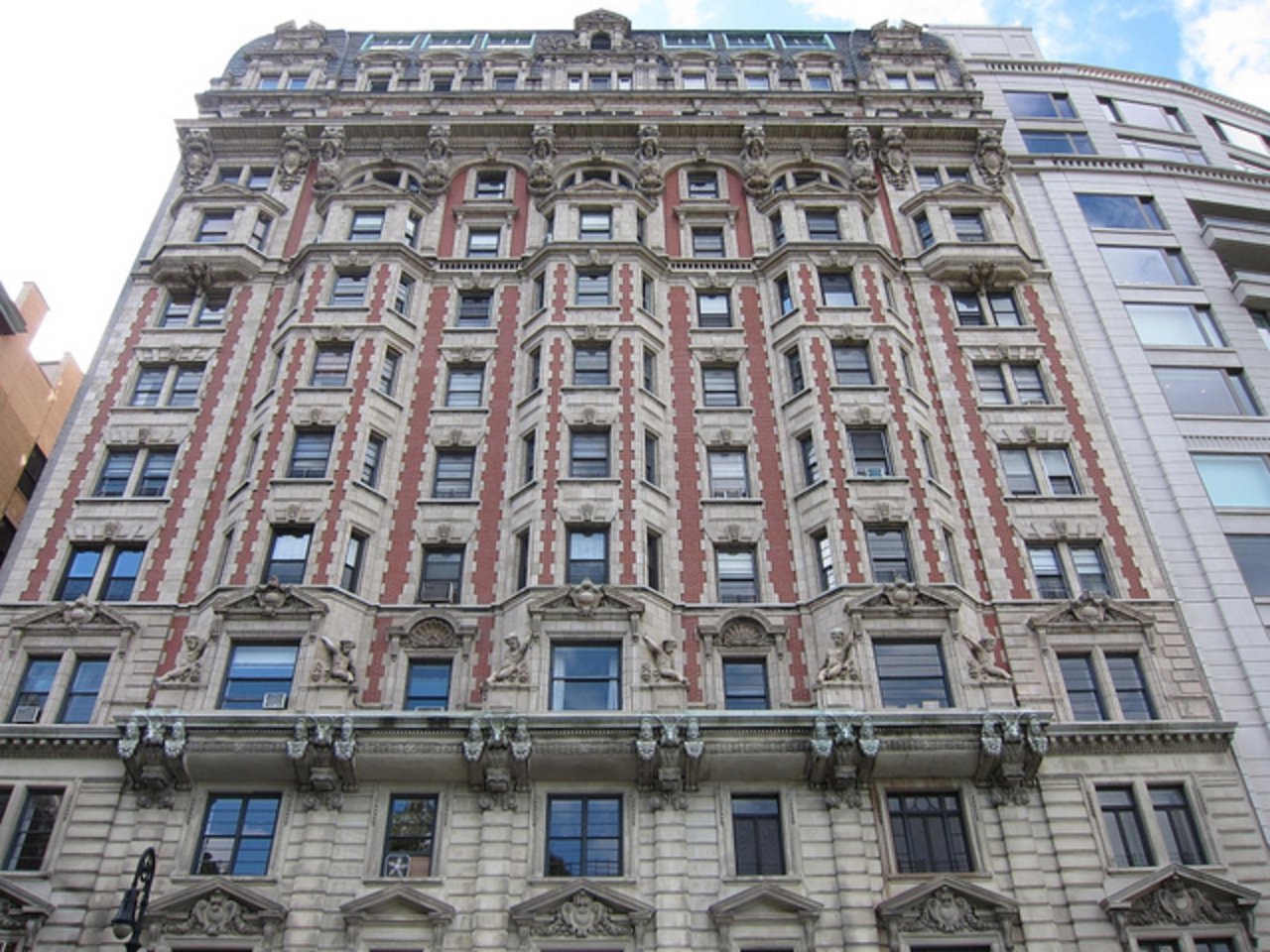 Photo by Bosc d'Anjou via Flickr licensed under CC BY 2.0
This castle-like apartment is located in Riverside Drive on 72nd Street, overlooking Riverside Park. Since it's located in a quiet, residential area right by the park, tenants are able to escape from the metropolitan drone. It was designed by John E. Scharsmith. The Chatsworth was built in 1904, and has 99 apartments and 13 floors, featuring a roof deck, doorman and concierge, a yoga studio, and a magnificent entrance marquee. It has been renovated recently, featuring beamed ceilings, crown molding and white-oak herringbone floors, to name a few whats. Its orthodox structure and design, with a subtle dash of red and aqua blue, is noteworthy, and proudly stands out among other buildings in the neighborhood.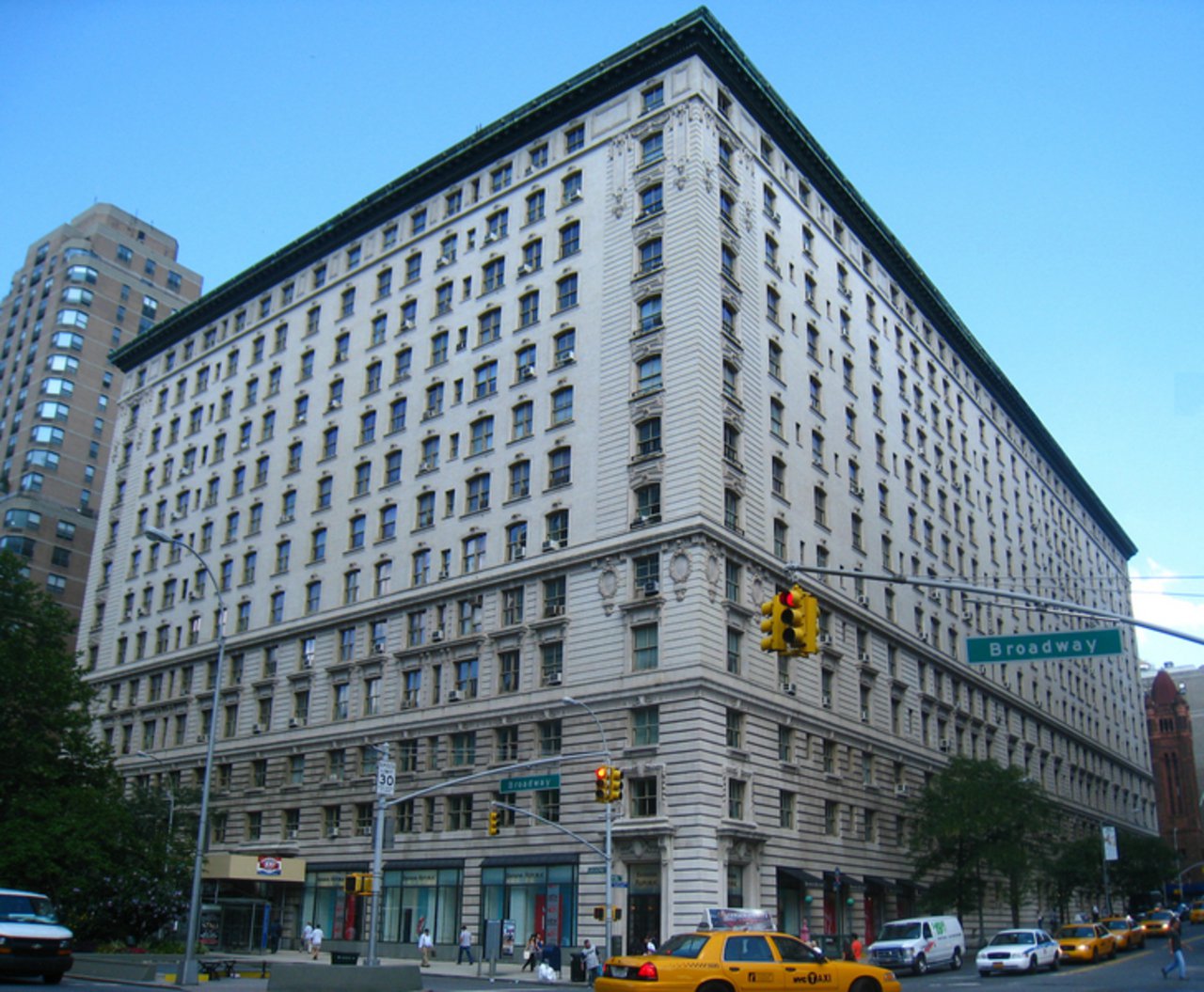 Located at 86th Street and Broadway, a major intersection, the Belnord features Italian Renaissance architecture, and was designed by H. Hobart Weekes. Constructed in 1908, the Belnord has 221 apartment buildings and 14 floors. Amenities include a party room, fitness center and a concierge and doorman. The Belnord is also known for having one of the largest landscaped, interior courtyards in the city. It is also conveniently located in Central Park and Riverside Park, as well as many local restaurants such as Carmine's and shops along Broadway.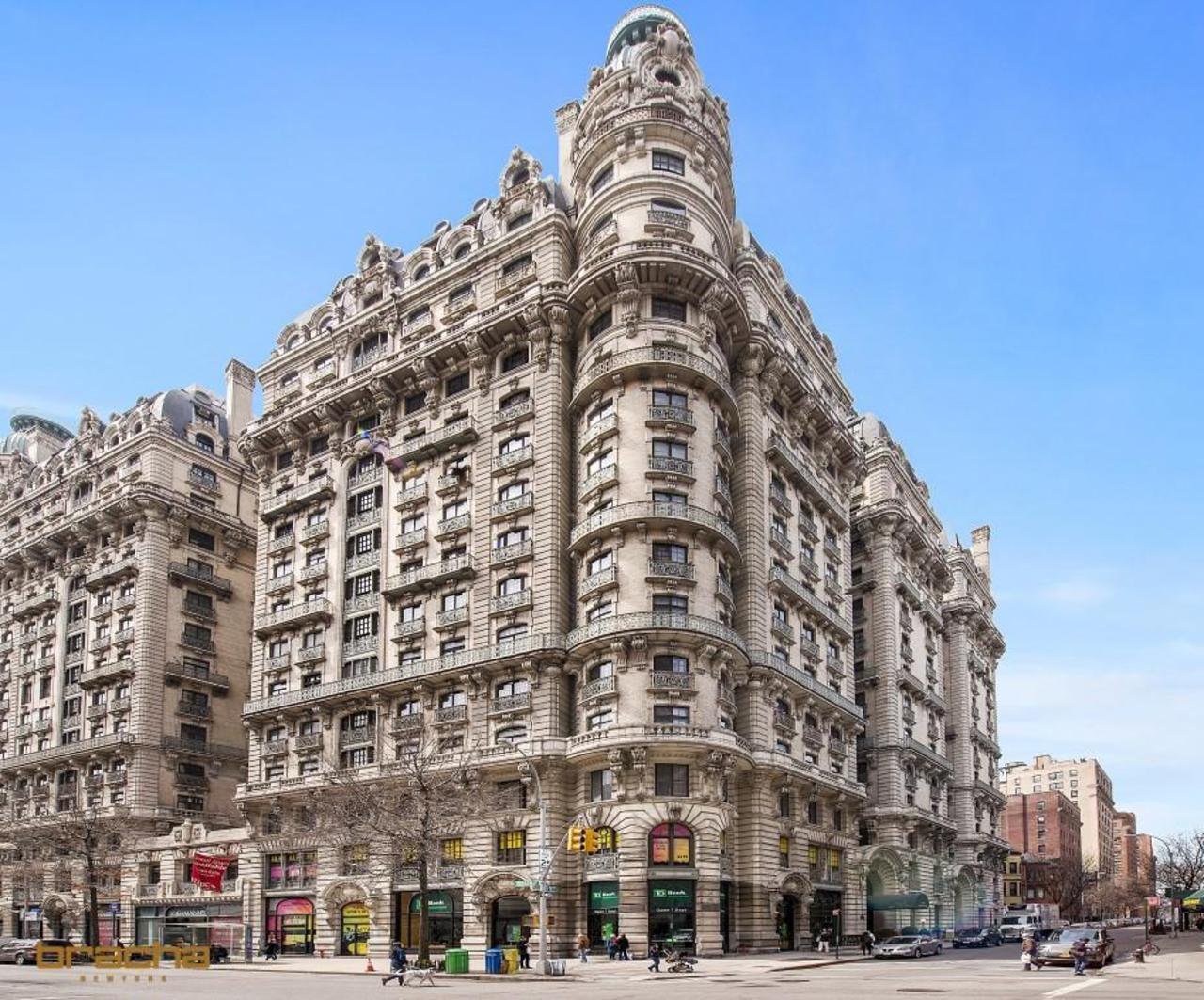 The Ansonia Condominium is a classic structure of a gem in the UWS. One step inside the lobby and you'd feel as if you've traveled back in time and are attending one of Jay Gatsby's parties. It is the city's largest and grandest apartment hotel. It was designed by Graves and Duboy for architect William Earle Dodge Stokes, and built between 1899 and 1904. It was converted into rental apartments in the 1970s, and currently has 18 floors with about 425 apartments. It is located between 73rd and 74th Street on Broadway. Originally, this place used to have a fountain in the front lobby with live seals, cafes, a Turkish bath, and even a farm on the roof. Former residents include Yankees hall-of-fame baseball player Babe Ruth and composer Igor Stravinsky. It is a piece of history, exuding its features from its glory days, such as mirrored doors with transoms, its block-long lobby, a redone carriage entrance and its orthodox elevators and staircases. It is located right across from the 72nd street subway station, and one of the neighborhood's historical markets, Fairway, is just a block away.