Vornado Realty Trust and Starchitect Firm Snøhetta Overhaul Penn Plaza
Ilana Yoneshige
| June 03, 2015 | Published in
Urban Design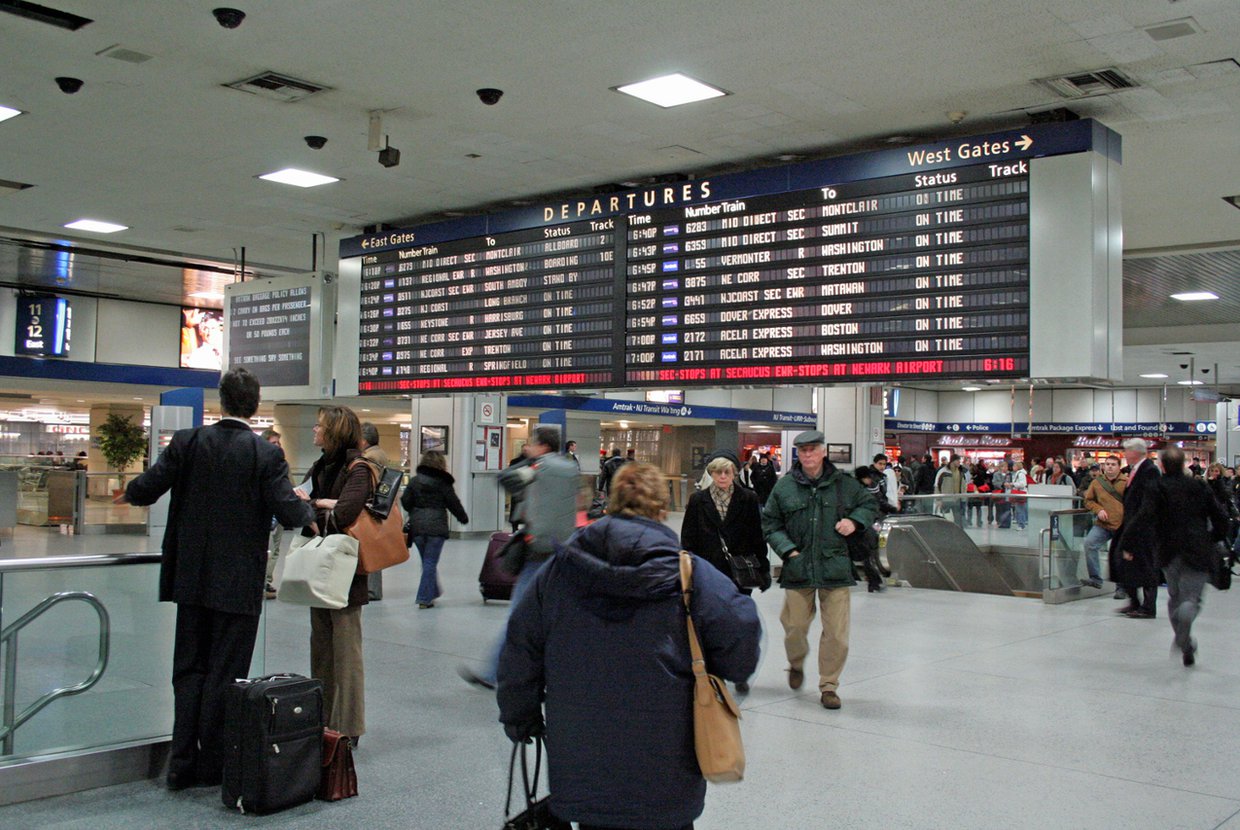 Photo credit: "Penn Station Departure Board" by Wikipedia Commons is licensed under CC by 2.0
"It's the busiest transportation hub in North America, but it has very much been left behind," said Mark Ricks, Vornado Realty Trust's senior vice president of development, referring to the 34th Street Penn Station. Penn Station once had prestige and magnificence comparable to Grand Central Station, but that was lost when the hub sold its air rights for some extra revenue. The iconic Beaux-Arts style Penn Station was torn down and replaced by Madison Square Garden and an office building with the trains running underground in the 60s. The hub that once made people feel important now feels more like a rat maze. Recognizing this, Vornado decided to take on the daunting task of redesigning the street-level Penn Plaza and much of Vornado's real estate in the area.

In order to accomplish such an aggressive overhaul, Vornado has hired the Oslo-based starchitect firm Snøhetta. "Our goals are to promote comfort and cultivate new identity to the district, dramatically improving the pedestrian, commuter and working environments surrounding what is the busiest transportation hub in America," explained co-founder Craig Dykers. A comment on the Wall Street Journal's article revealing Vornado's initial plans to revamp the area said, "I worked in 1 Penn Plaza, which has pretty good views, but the neighborhood is dismal beyond description...the big ugly elephant in the room is Madison Square Garden, which effectively kills street activity on the block." Another said, "With congestion reaching such insane levels in NYC and other vibrant urban centers, any place with good access to mass transit has the potential for a significant increase in value. Employers need to be where their workforce can reach them, without being exhausted at the end of their commute." The consensus seems to be that these changes are eagerly awaited.
Snøhetta is also the firm responsible for the 9/11 Memorial Museum Pavilion and the Times Square plaza. The exterior face of the underground 9/11 Memorial Museum is meant to serve as a bridge between the museum and the memorial itself, writes 6sqft. Comprised of a variety of angled reflective and transparent surfaces, the pavilion is meant to be viewed from several perspectives.
Snøhetta began as a collaborative architectural and landscape workshop, using state-of-the-art modeling technology equipped with traditional woodworking machines as part of the design process. Snøhetta is comprised of 130 employees and is currently involved with over 50 projects throughout Europe, Asia, Africa, Oceania and the Americas. Snøhetta's designs strive to enhance the relationship between the individual's sense of identity and the physical space inhabited while practicing environmental sustainability.
Starting around July 19th and extending to October 11th, West 33rd Street between Seventh Avenue and the Madison Square Garden's loading dock will be completely closed and eventually transformed into a pedestrian plaza. Other completion dates regarding the project are still unknown.