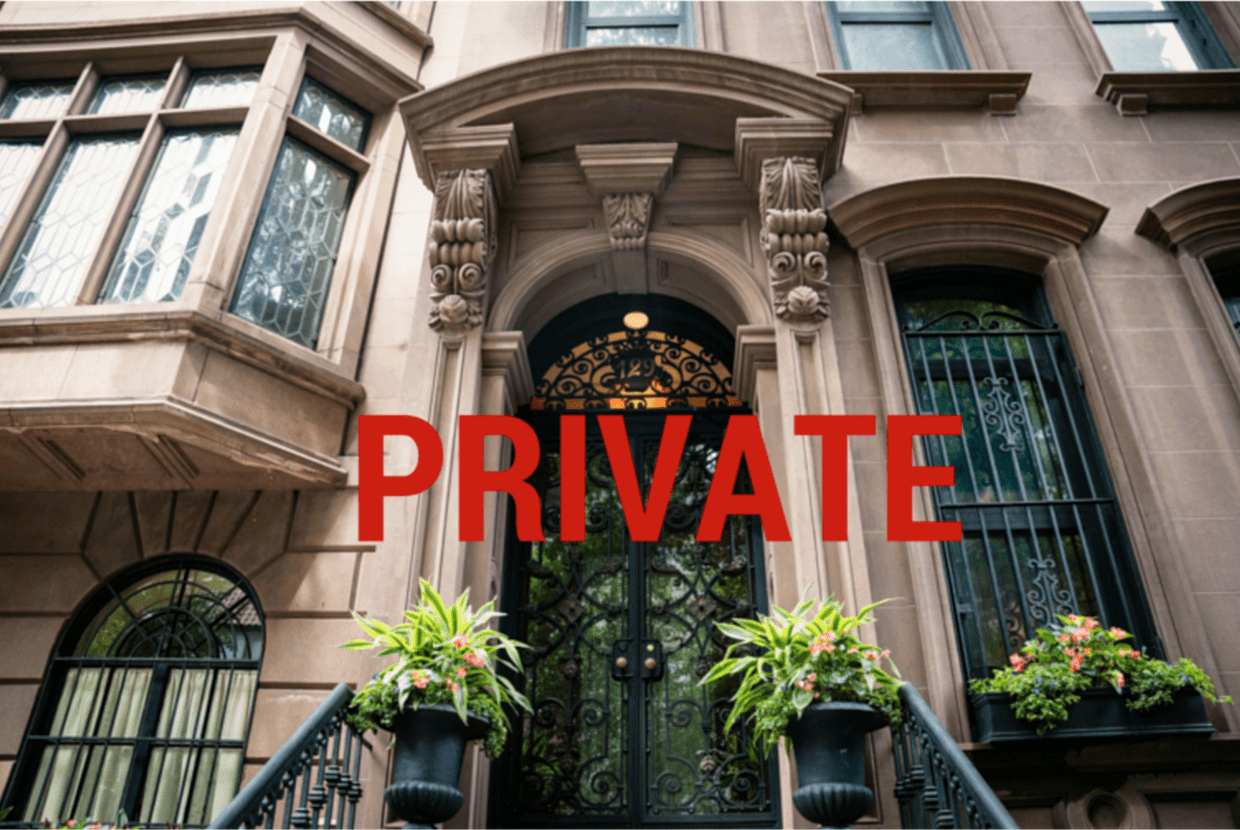 Would you buy a home that is for sale but not on the market? Off-market homes for sale are considered whisper listings, also known as "quiet" or "pocket" listings, because the seller guards the listing until finding a buyer to meet its asking price. Since whisper listings are not in an MLS (Multiple Listing Service), this real estate approach and transaction means something different for everyone involved.
For The Seller
Some sellers opt for a whisper listing because they are high-profile, celebrity-types who do not want their homes publicized, while others simply do not have the capacity or time to commit to primping for ongoing open house viewings. Whether you are trying to keep a financial crisis hush-hush or your financial proficiency exclusive to high-end buyers, whisper listings can benefit all kinds of sellers. Sellers may reach out to brokers for help with selling their properties, with specific privacy standards. However, most of the work done by a seller or agent is word-of-mouth.
For The Buyer
The buyer is usually found by a seller, or real estate agent who knows of a whisper listing that best suits the buyer's needs. And since there is less competition for off-market homes, a buyer who comes across a whisper listing has a higher chance of getting the home. With very little competition, buyers can rely on off-market homes that are selling for a fixed price, without bidding. Buyers who are well-connected to real estate agents are also at an advantage because networking agents will know about whisper listings through either a client database or personal relationships.
Brokers/Agents
Technically, sellers can sell their properties on their own, however brokers can be helpful in providing pricing guidelines. If a whisper listing is too high, it will not sell; if it's too low, it's a steal. Good agents have extensive networks of buyers and sellers and are dedicated to listing properties as a buyer's agency. It is the agent's job to strategize and play matchmaker. The ideal scenario for a broker is to be the only agent for both the buyer and seller, as to avoid splitting commission with an additional broker. Whereas most whisper listings are ultra-luxury properties, some have sold for as low as $1 million.
A home doesn't have to be a multi-million dollar pad to be a whisper listing. Sometimes, buyers test the market to see what they can get for their homes, without committing to a sale. Although this real estate trend is more popular in places like Miami and San Francisco, for New Yorkers, the trend aligns with the pride and exclusivity of NYC real estate.