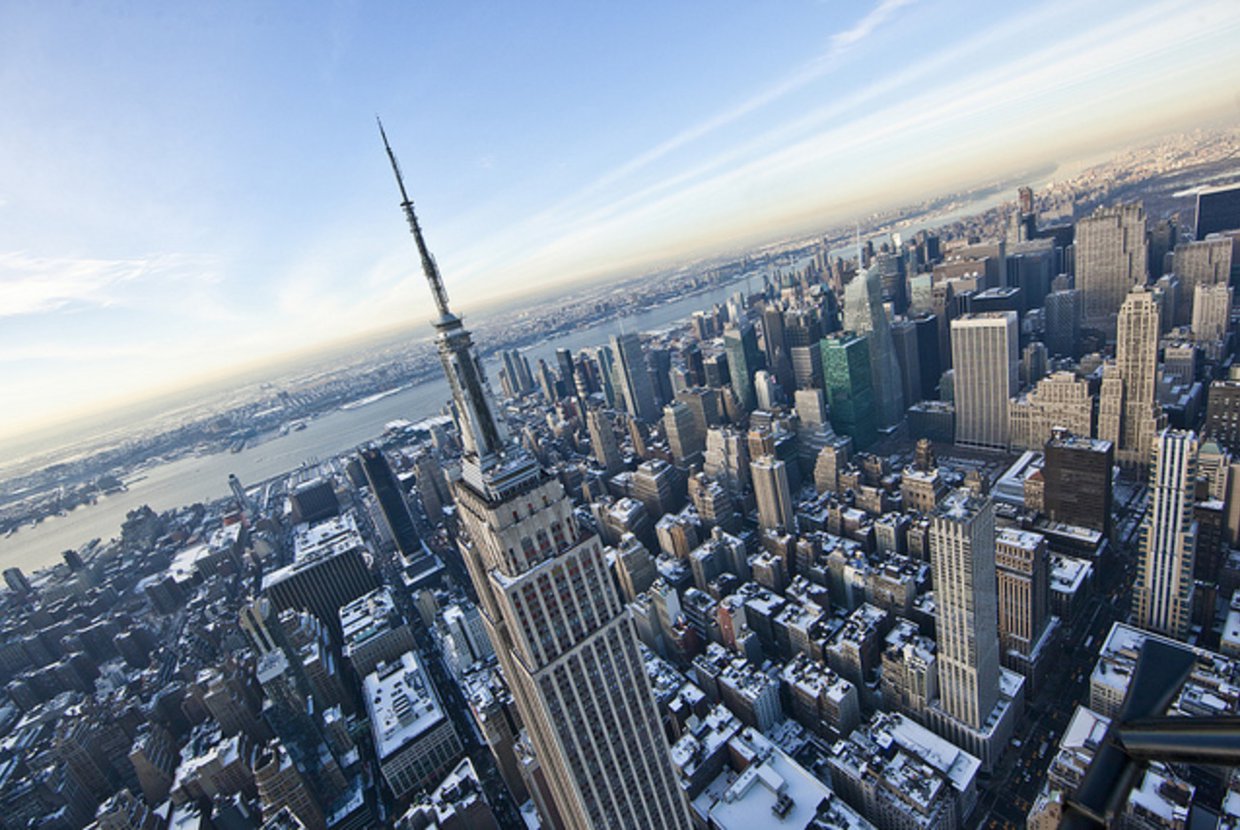 By Anthony Quintano via Flickr licensed under CC BY 2.0
Expensive is not even the word. The average apartment prices in Manhattan have skyrocketed to a record-breaking $1.87 million, 8 percent higher than last quarter's $1.73 million, according to a new report by Miller Samuel. This month, rents have also reached a record-high average of $4,081 a month.

With inelastic supply (20 percent below the 10-year average) and a soaring demand, buyers on the hunt to own property in the densely populated borough found very little in the market, forcing them to participate in bidding wars. In other words, 99% of homes and apartments available for rent are pretty much occupied.
Limited supply has to do with stalled or cancelled condominiums, and developers couldn't get construction loans or revenue for many projects. Instead of going up for sale, they went to rental.
"The demand is still high but inventory is low," Miller Samuel president Jonathan J. Miller, says. The New York Post reports that apartments have such high demand that 50.5 percent of all sales this quarter sold at their asking price or higher. This is partially due to Wall Street bonuses and, courtesy of a vibrant economy and rapid job growth, "high sales across the board, at all price points."
To note, after a bidding war broke out among 14 interested buyers, the owners of a co-op at 360 West 20th Street sold their two-bedroom property last month for $700,000 more than they were seeking, Bloomberg Business states.
"It's like everyone revved up their engines again," Pamela Liebman, the chief executive of the Corcoran Group, says in an interview with the Times. "In all my years of doing this, I've never seen such a hunger for New York City real estate."
Brown Harris Stevens and its sister brokerage firm Halstead Property reported that resale apartments reached a whopping average price of $1.57 million in the quarter and a median price of $920,000.
Meanwhile, a Saudi billionaire is currently in contract to buy a $95 million penthouse at 432 Park Avenue—the city's second most expensive and tallest residential condominium.