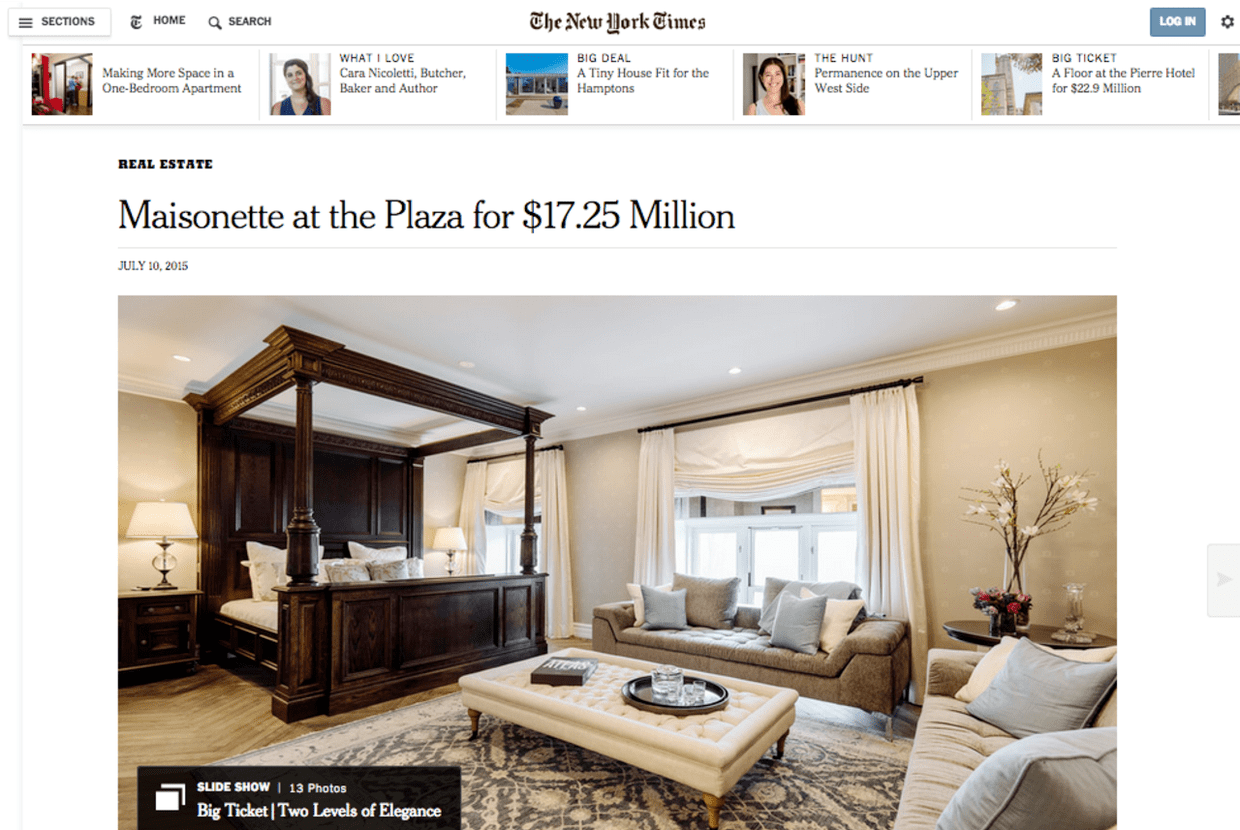 Elegran's own Christopher Fry was recently highlighted in the Big Ticket section of The New York Times, entitled Maisonette at the Plaza for $17.25 Million. Chris worked with the buyer, Mark Mitchell, with whom Chris continues to work with on several marquee trophy deals, (including a hundred million dollar+ hotel property), who purchased nearly $30 million dollars of classic NYC real estate with Elegran in June alone.
"The seller, Pedro Zaragoza Fuentes, who conducted transactions through the company Paradeplatz Ltd., according to city records, bought the Plaza maisonette in May 2009 for $12,001,558.17 from Elad Properties, the developer that had purchased the Plaza Hotel for $675 million about 11 years ago and commenced a massive, three-year renovation to upgrade and restore the 1907 building, and create 180 private condominiums.


Mr. Zaragoza Fuentes, who is from Ciudad Juárez, Mexico, undertook major refurbishments as well. Extensive interior woodwork designed by Clive Christian of London was added, among other things, according to the listing with the Corcoran Group. The buyer's agent was Christopher Fry of Elegran."
-
Full text from the article can be found here, or in the July 10th issue of the New York Times.