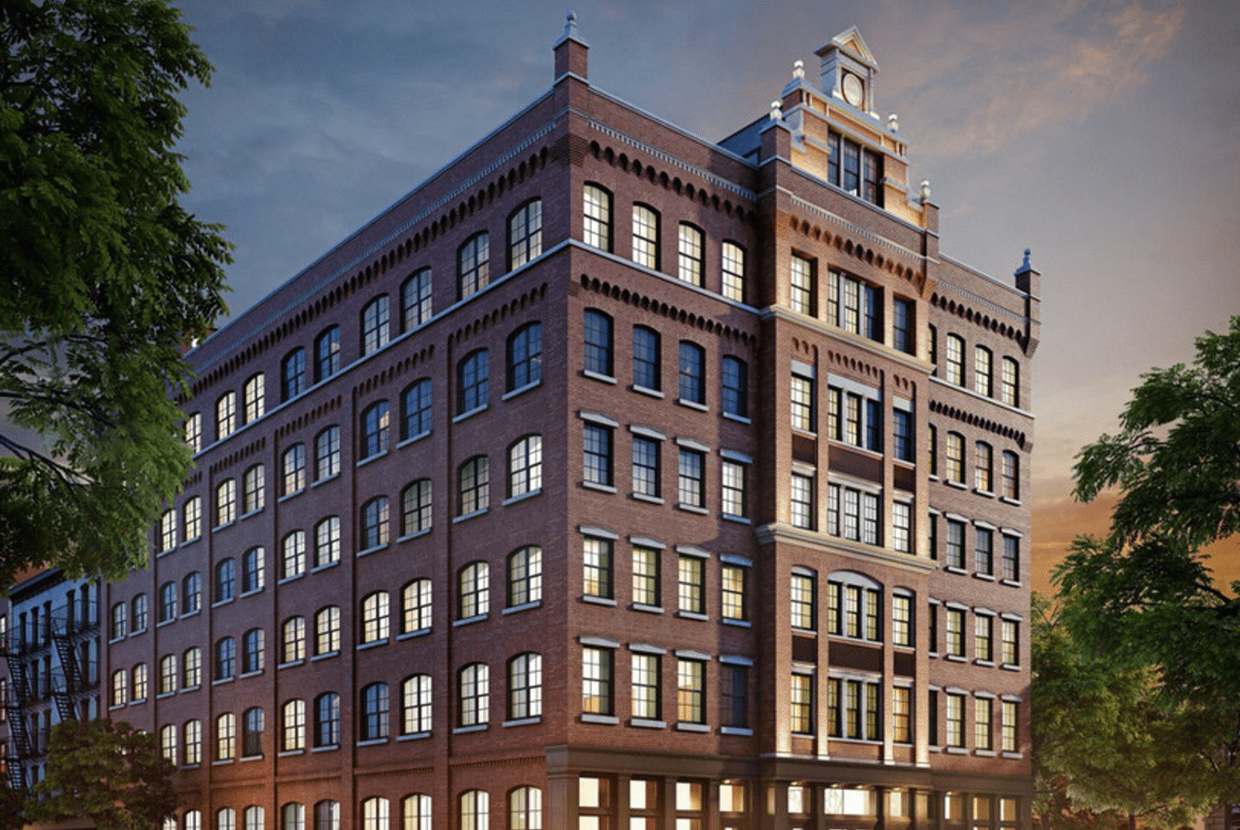 Last month, New York State Court of Appeals granted NYU the right to proceed with an expansion after years of resistance. Opponents of the expansion had long insisted the land NYU wanted to build on was parkland. This ruling ended the debate once and for all, and now NYU is free to expand to parts of Mercer Street, LaGuardia Place, and Bleecker Street, the most famous street in Greenwich Village, and our Street of the Week.
Bleecker Street is named for the farm of Anthony Lispenard Bleecker that the road cut through, and is one of the oldest thoroughfares of Greenwich Village, which began as a Dutch settlement for merchant ships docking on the Hudson River.
In 1797, the city hired surveyors to create a city map, and since the area near the Bowery was Anthony Bleecker's property, that section of roadway from Broadway to the Bowery was named after him. When he auctioned off his farm in the early 1800s, Bleecker Street extended west to Sixth Avenue. During this time it became the center of the first wealthy neighborhood in Downtown Manhattan, and attracted an enclave of brokers, bankers, and merchants.
During and after the Civil War, wealthier residents moved north, and the residences were turned largely into boarding houses. Bleecker Street became third-rate, and a 1872 guidebook called Light and Shadows of New York Life compared it to Paris' Latin Quarter, dubbing it the "headquarters of Bohemianism", a term that is synonymous with the street, and the Village at large, to this day.
The influx of Italians again shifted the character of the street, as boarding houses became tenements, and a lively mix of cafes, restaurants, and shops rivaled Mulberry Street as Little Italy's epicenter.
As many Italians began leaving the city for the outer boroughs, New Jersey, and Long Island, Bleecker Street began attracting a new wave of bohemian: poets, writers, and songwriters.
Such artists as Alan Ginsberg, Jackson Pollock, Bob Dylan, and William S. Burroughs transformed Bleecker into the beatnik epicenter. Even Simon and Garfunkel wrote a song named after this iconic stretch of the Village.
Today, Bleecker Street is studded with landmarked buildings and architecture that retain its colonial, Italian, and bohemian roots, while equally embracing new luxury development, couture boutiques and some of the best restaurants Downtown.
John's of Bleecker- Established in 1929, John's of Bleecker Street has had a cult following for almost as long. Though not exactly inviting, with menus that are old and faded and a lackluster decor, it's a Bleecker Street institution. And if you've ever been to John's, you know their strict NO SLICES policy. It's nailed curmudgeonly on the door, after all. What you might not know is where that rule came from. Allegedly, Al Capone controlled manufacturing of Wisconsin "pizza cheese", and the mob pressured pizza joints into using their manufactured cheese. Institutional coal oven pizza parlors like John's, Lombardi's, Totonno's, however, were allowed to continue using freshly made mozzarella as long as they didn't sell their pizza by the slice.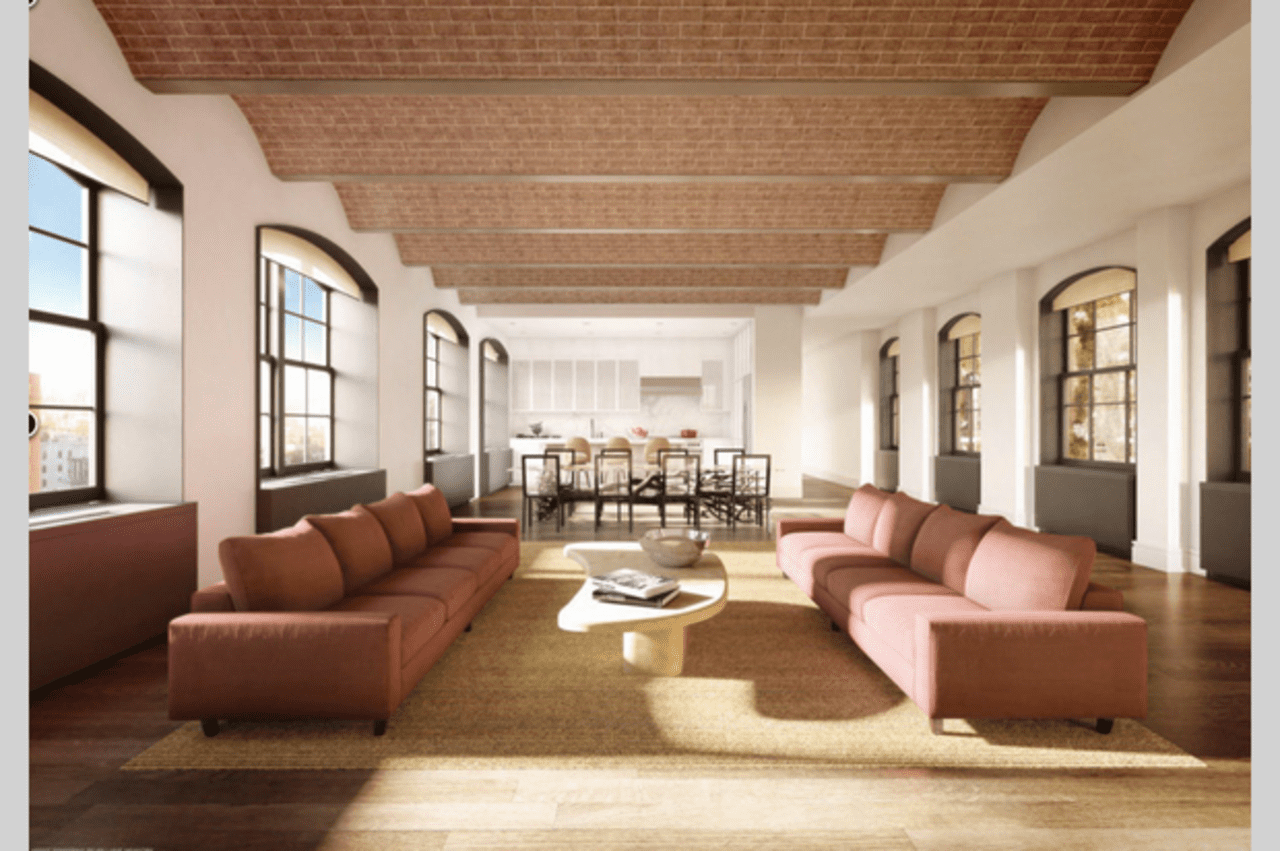 The Schumaker- This historic loft building at 36 Bleecker Street has a Queen Anne Victorian and Romanesque revival, red brick facade. The loft residences are filled with natural light from the 16 foot vaulted ceilings and oversized windows. The state-of-the-art kitchens and baths feature custom finishes, marble countertops, and top-of-the-line appliances.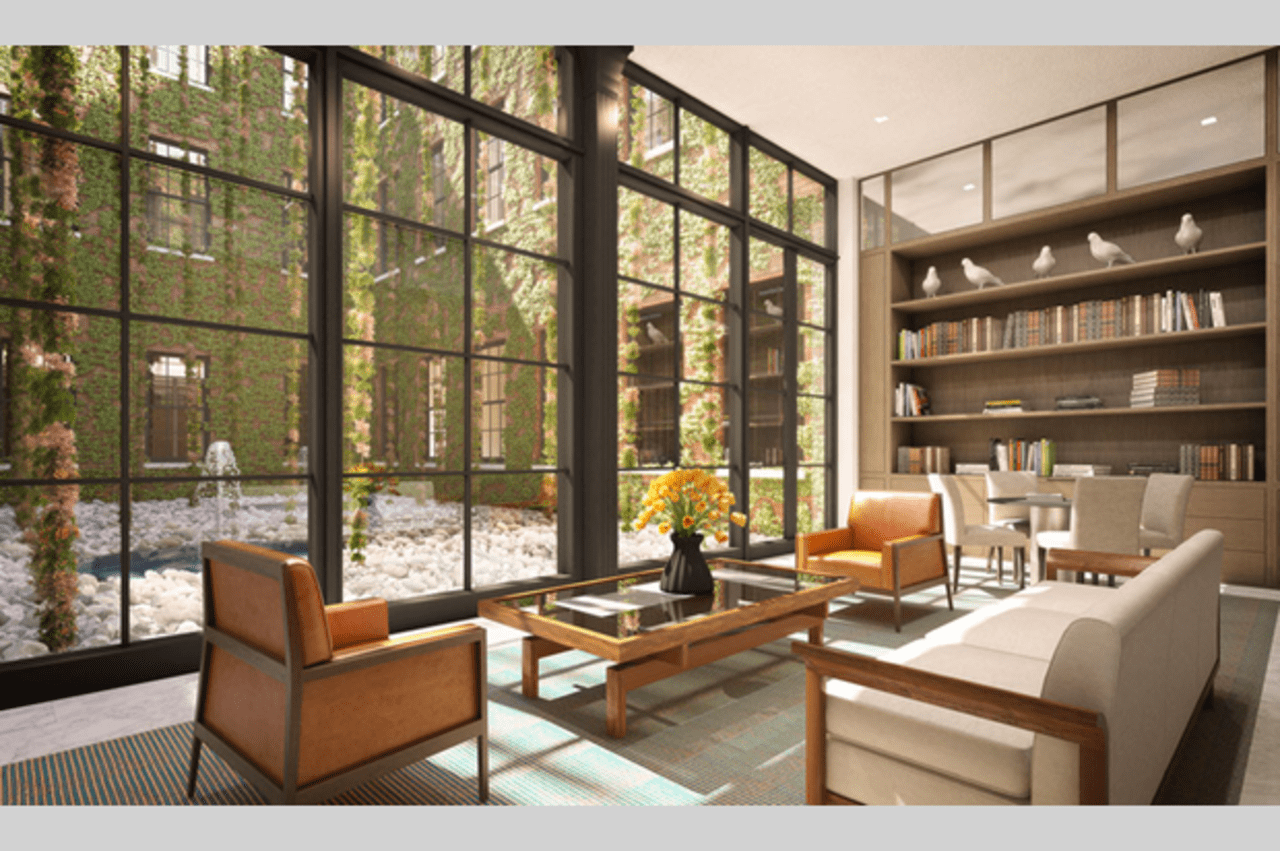 The lofts offer an amenities package featuring a 24-hour doorman, library, roof terrace with BBQ grills, 700,000 square foot gym, bike storage, and children's playroom. There are currently three remarkable penthouses available for sale at The Schumaker.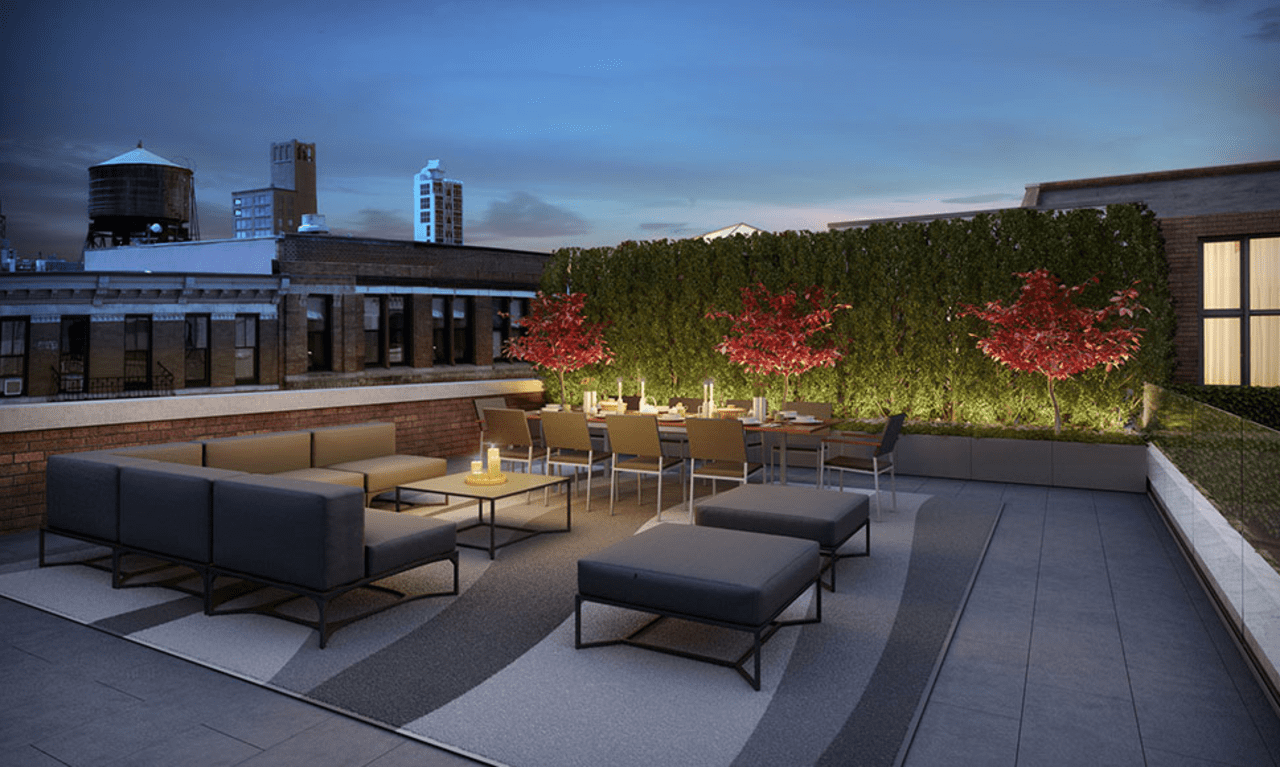 253 Bleecker Street, Apt. 1A- Nestled between Morton and Leroy Streets, 253 Bleecker is a charming, quintessential West Village rowhouse. Apartment 1A is a sunny, full-floor, gut renovated one bedroom. It features a king size bedroom, an open kitchen, hardwood flooring throughout, and a renovated, windowed bathroom. The building is pet friendly and features a shared patio.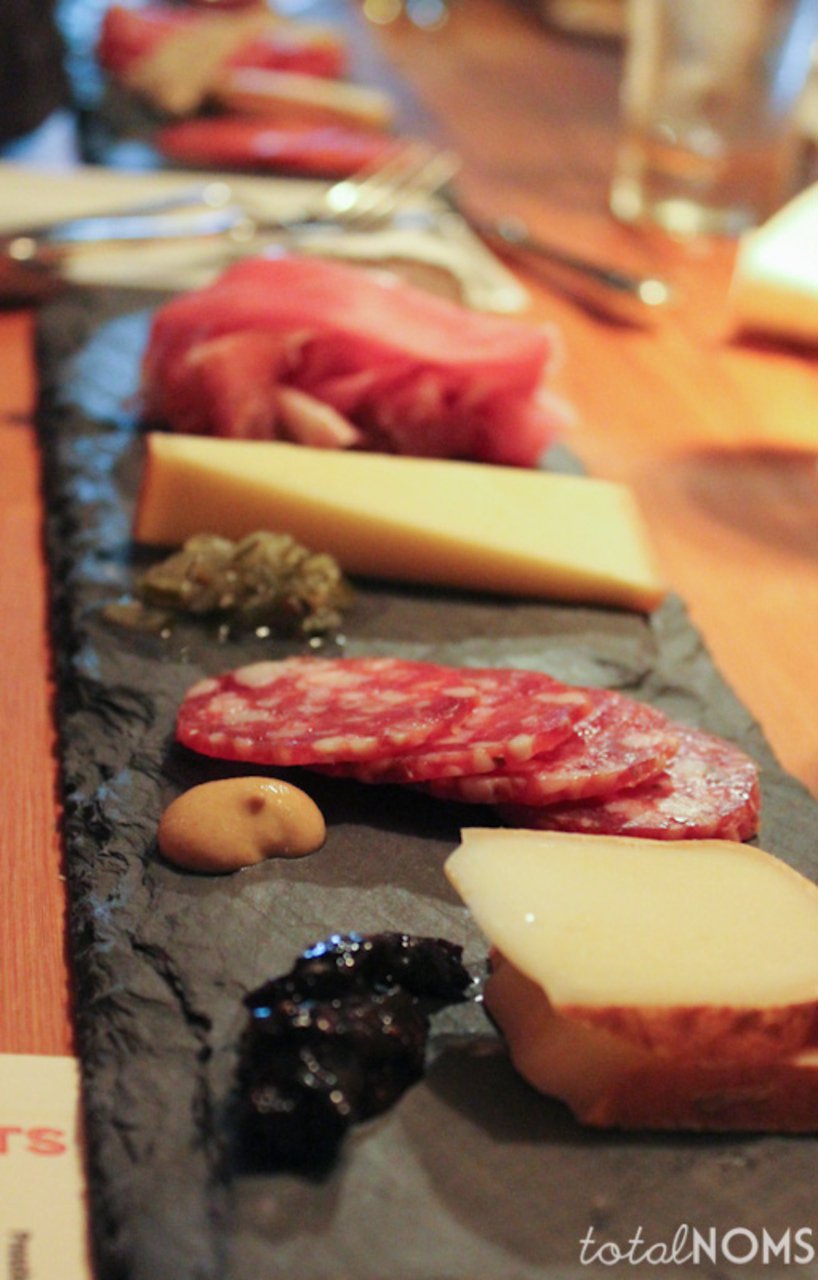 Photo via flickr user Mallory Dash by CC 2.0
Murray's Cheese- Directly across from 253 Bleecker is Murray's Cheese. Founded in 1940 by Murray Greenberg, this shop at 254 Bleecker has been home to the world-famous cheesemonger for more than 70 years.
Current owner Rob Kaufelt bought Murray's in the early 90s and set out traveling the world in search of the highest quality artisanal cheeses from across the globe. In 2012, Murray's Cheese Bar opened just down the block, at 264 Bleecker Street, and serves as an homage to all things fromage, with cheeses from all around the world and housed in their cheese caves in Long Island City. You can pick from an endless selection of blues, soft-ripened, washed rind, and semi-firm cheeses, and your own table-side cheesemonger will assist you in pairing them with the perfect charcuterie, wines, cocktails, and craft beer and cider. To say it's sublime is an understatement.