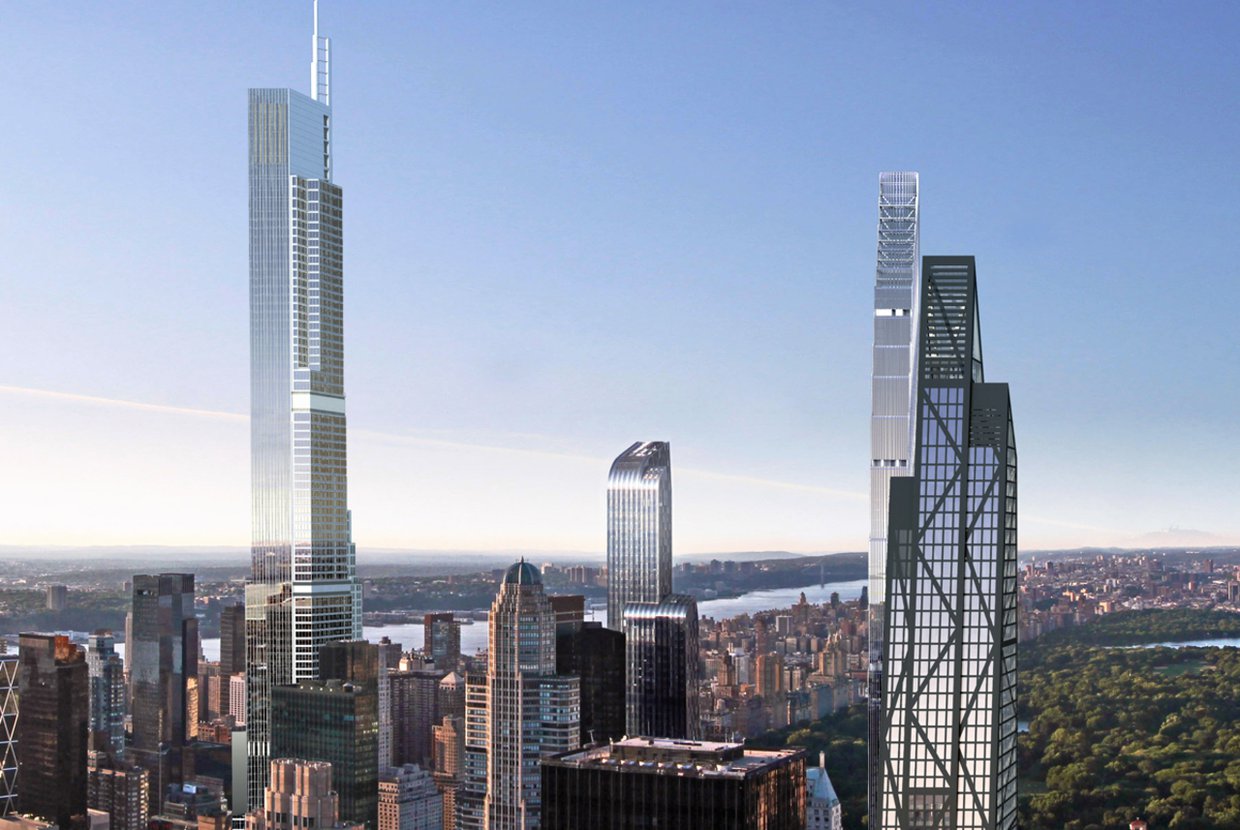 Ultra-skinny, sleek high-rises continue to appear in the city, some reaching higher than 1,400 feet, about two hundred more than the iconic Empire State Building. Cement and steel, among other materials and state-of-the-art technology have doubled in strength in the past 10 years, making structures up to 2,000 feet possible, Stephen DeSimone, CEO of DeSimone Consulting Engineers, says. DeSimone predicts the materials will become 50 percent stronger in the next five to 10 years.

"The whole point of going high is to have big windows to enjoy the view," he says. "If you have thick concrete supports and structural elements everywhere, it impedes that. But that's changing."
Pendulums are a case in point. Tall buildings may experience more pronounced winds on account of their high-altitudes. To keep this to a minimum, new, glimmering condos, such as the 1,400 foot tall 432 Park Avenue, use an internal pendulum—that is, a gigantic pile of steel plates on cables inside the top of the building. This is used to stabilize the building from gusts of wind. When the tower moves from the wind, the pendulum remains put and reduces the shifting. Further, the slender 220 Central Park South has a 1,000-ton dampening pendulum on its top floors. Many upcoming high-rises will also have backup generators to keep elevators running in case of blackouts.
Here are a few other high-rise buildings, both completed and upcoming, worth noting.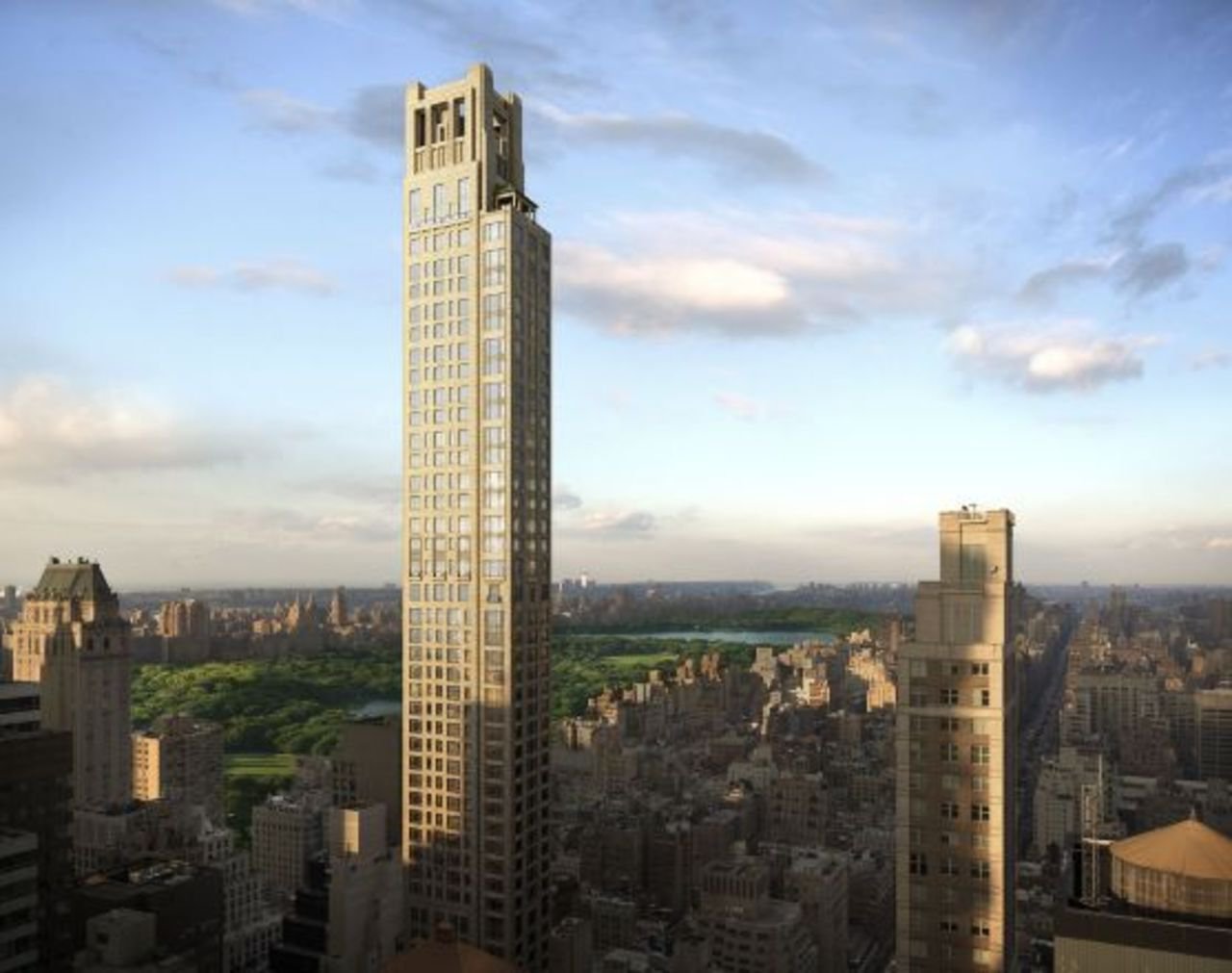 The Zeckendorf-developed, 51-story condominium will boast a penthouse for a whopping $130 million. Price start around $27 million. Amenities will include a refined fitness center, a 35-foot leisure pool, a whirlpool and a sauna. Right at the intersection of the Upper East Side's Lenox Hill neighborhood and Midtown North, residents will have a great location by Central Park, as well as the area's plethora of luxury services. Completion is slated for 2017.
111 West 57th Street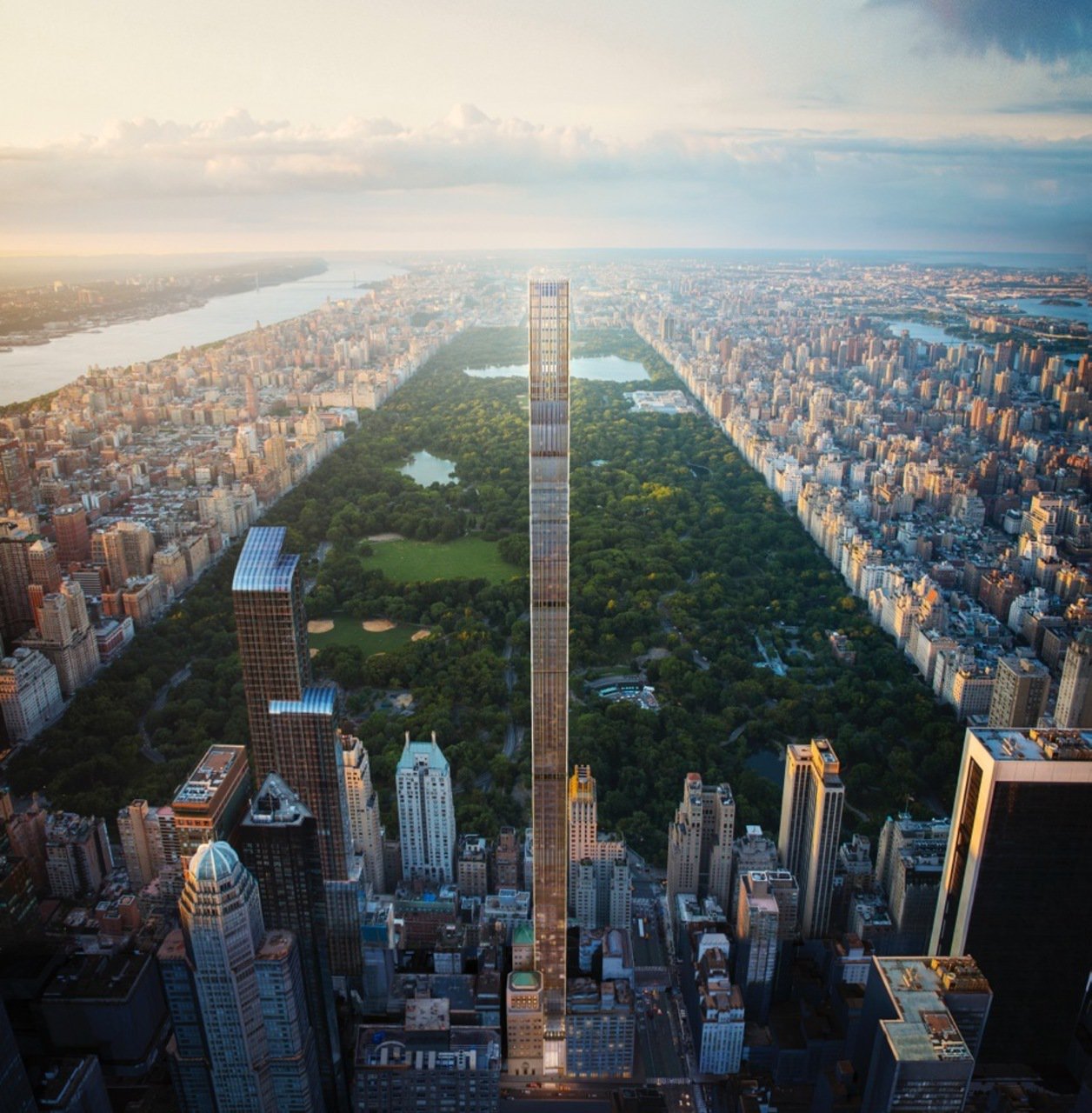 This slender building is expected to rise at 1,428 feet and house 60 condominiums. Apartments start at $14 million, and completion is expected in 2018.
Completed in 2013, One 57 currently stands as Billionaires Row's premier condominium, which boasts stellar views of Central Park and the Midtown skyline. Amenities include housekeeping service, steam rooms, in-residence catering and deluxe spa services.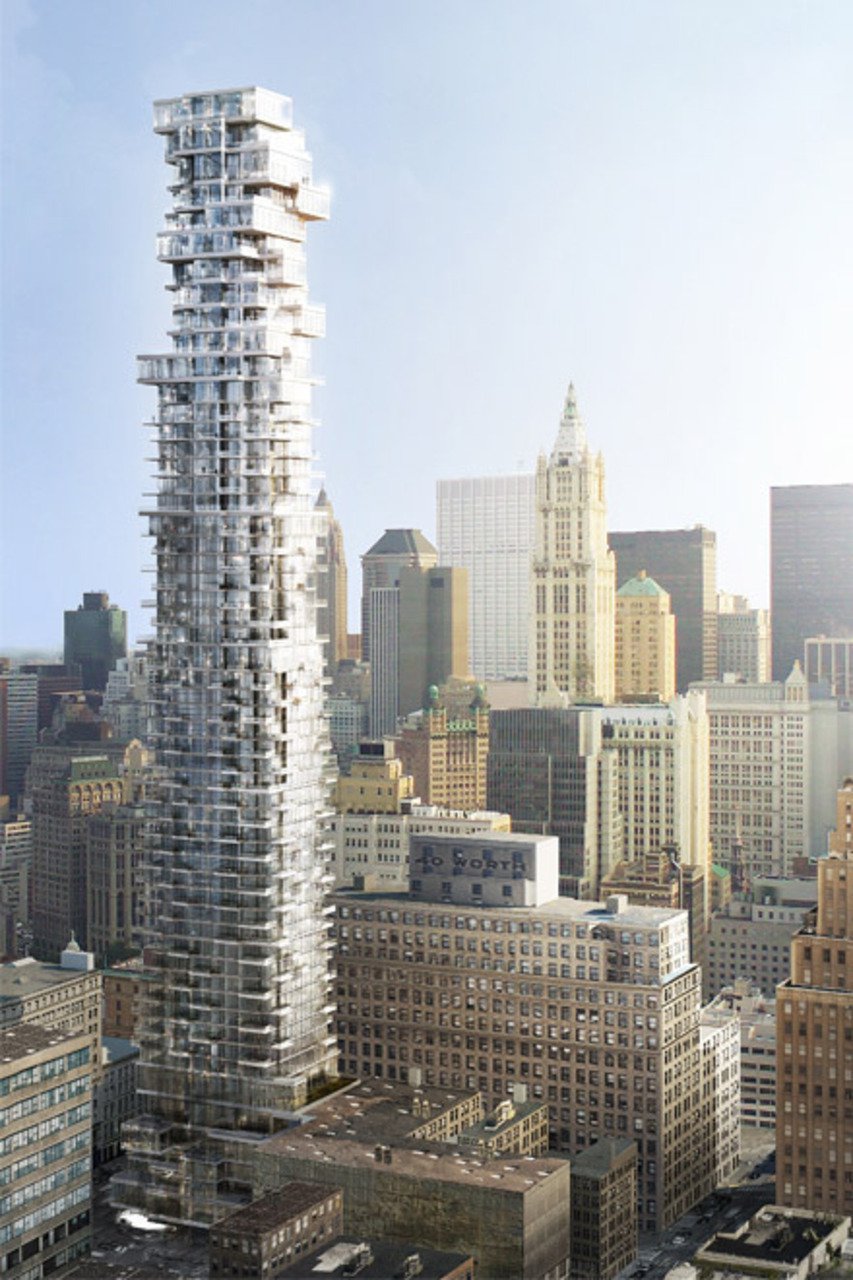 Designed by Pritzker Prize-winning starchitects Herzog & de Meuron, this highly-anticipated, 60-story condominium expected to finish in 2016. Unlike many other skyline-defining new constructions, this project is taking root in the Downtown neighborhood of Tribeca; but very much like other buildings of its caliber, its ultra-luxe condos will command range from $3.5 million to $50 million.
Nordstrom Tower (217 West 57th)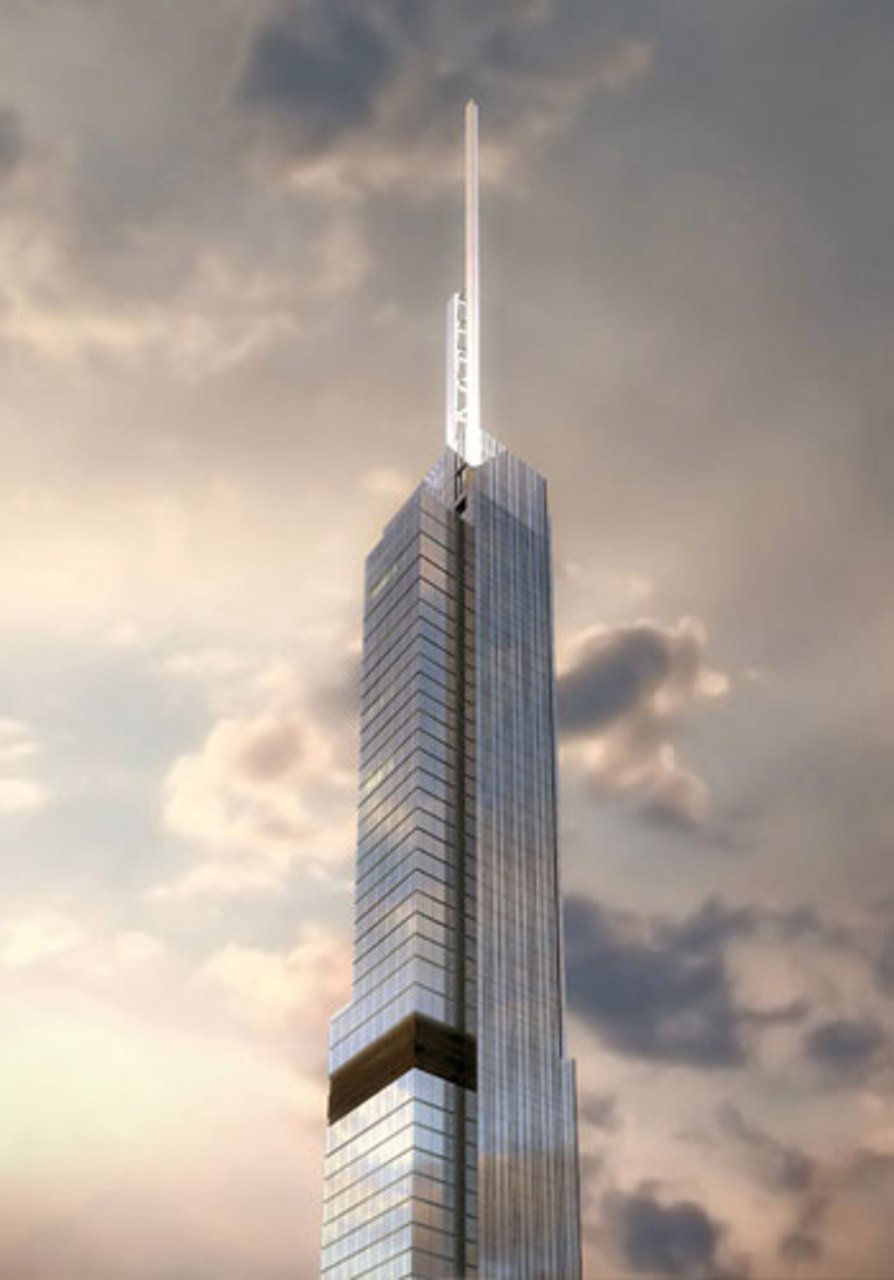 Standing at 1,775 feet, this tower is slated for 2018, and will have the tallest spire in the United States, surpassing Willis Tower in Chicago. The first seven floors will have a Nordstrom department store, stories 8-12 will house a hotel, and the remaining floors will be condominiums.