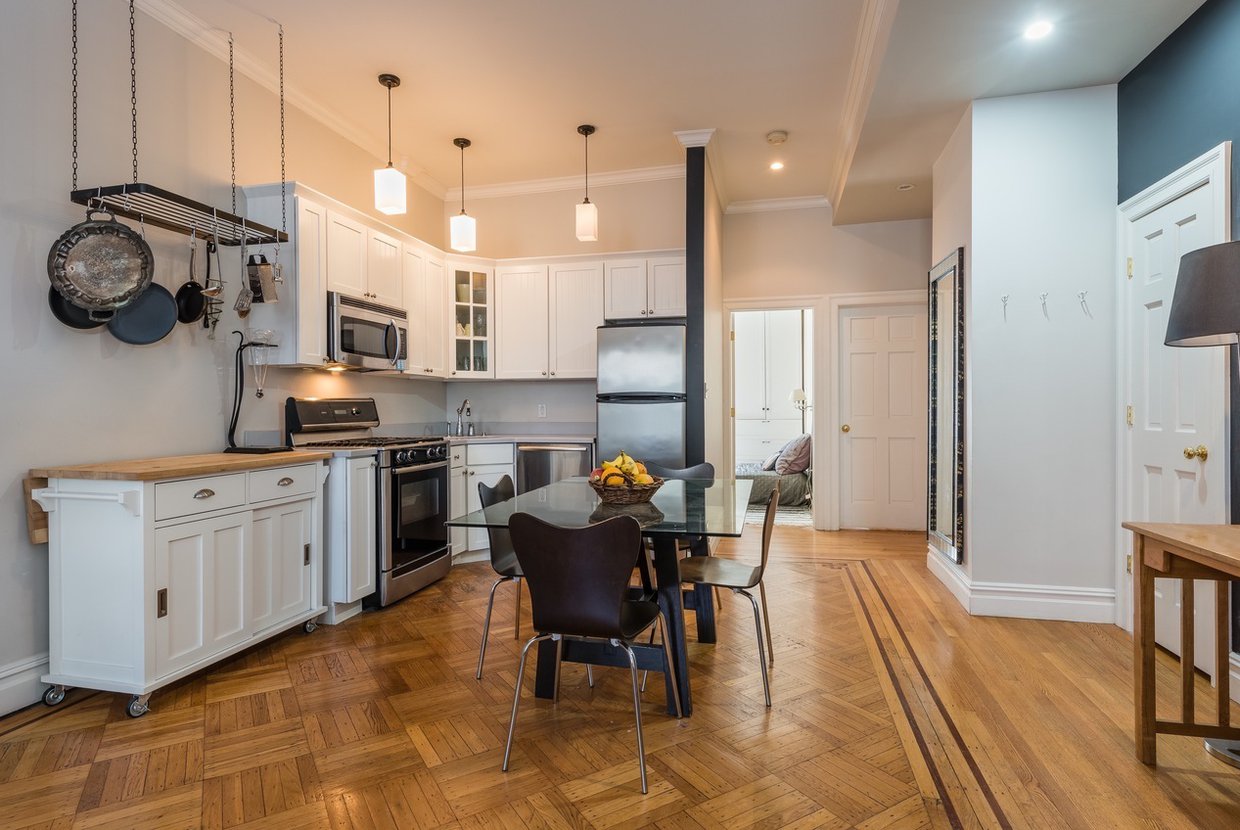 The Prospect Park Alliance has revealed plans to renovate the long neglected patches of the park's east side. The nonprofit group that provides support for Prospect Park is focusing on the roseless Rose Garden and the Vale of Cashmere, a one-time reflecting pool now overgrown with vegetation. The alliance will also renovate the park's Oriental Pavilion, which currently has severe water damage.
Sue Donoghue, president of the Prospect Park Alliance, hopes these renovations will elevate the east side of Prospect Park to the same sublime beauty the rest of the park enjoys. She explained to the Times, "We want all sides of the park to be inviting and to look like what people would expect of a great urban park."
Prospect Park has, in the past two decades, made neighboring Park Slope one of the most sought after places to live in Brooklyn, and arguably all of NYC. And the street that has been the beating heart of the transformation of Park Slope is 5th Avenue.
Once considered a "no-go zone" for Park Slopers, 5th Avenue has been completely revamped, due to a sharp decline in crime, a spike in real estate, and a changing demographic. It's become the neighborhood's main go-to for high-end restaurants and cafes, boutiques, and culture.
484 2nd St, Apt. 2- A short walk from 5th Avenue is this stunning floor through classic brownstone. The parlor level condo offers oversized windows, high ceilings, and elegant original detailing like exposed brick, two brick fireplaces with detailed decorative molding, and intricate hardwood flooring throughout. The master bedroom is spacious enough for a king size bed, and there are closets in each room. A state-of-the-art washer/dryer adds luxurious convenience and a sprawling finished deck opens onto a leafy backyard for entertaining or relaxing.
Gorilla Coffee- These Brooklyn-based coffee roasters have a cult following, and the location at 97 5th Avenue is where it all started back in 2002. Their mission is bringing New Yorkers the highest quality sourced beans that are precisely roasted and packaged for unparalleled taste and freshness. Gorilla Coffee is not for the frappuccino guzzling set: their dark roasts and cold brews are intensely strong in all the best ways.
285 5th Ave, Apt. 2A- This charming, fully renovated studio is at the heart of all this quintessential Park Slope. Apartment 2A is sunny studio with clean lines and a tranquil, bucolic aesthetic. The bright open kitchen features stainless steel Bosch dishwasher, Summit refrigerator, and Frigidaire five burner stovetop, and black granite countertops with subway tile backsplash. Windows look out onto lush trees, and there is hardwood flooring throughout. The living area offers ample room for a queen size bed, and the large bathroom features classic subway tiling throughout.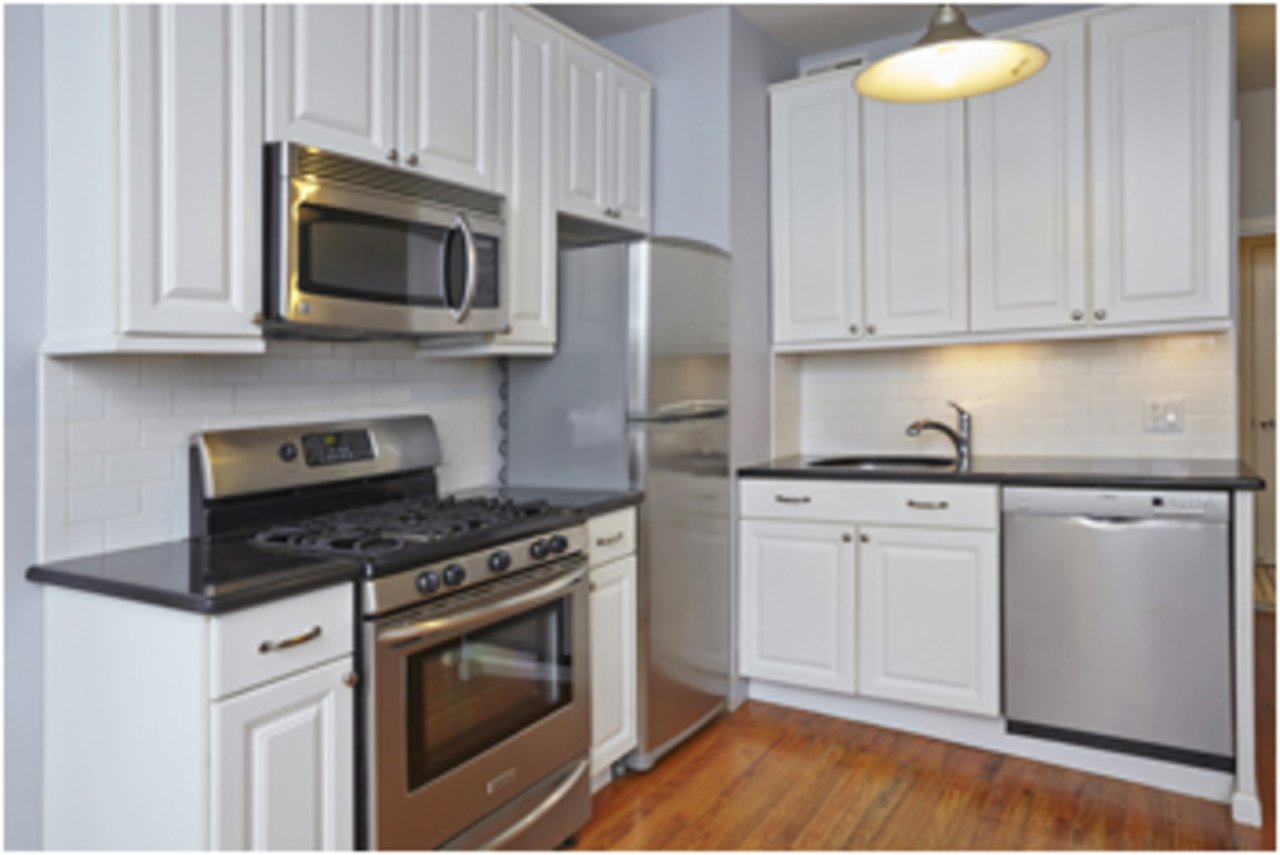 Its convenient location offers easy access to not only all the charm and culture of 5th Avenue, but also the Brooklyn Museum, Prospect Park, and the Brooklyn Library.
Convivium Osteria- Owned by husband and wife team Carlo and Michelle Pulixi, this rustic, shabby-chic dining restaurant showcases the Mediterranean flavors of Italy while mixing in a dose of the Iberian Peninsula. Seasonal dishes like Housemade Spinach and Ewe Ricotta Gnudi and Pan Roasted Free-Range Quail in Port Wine and Figs awarded it a 26 in Zagat's 2015 review, who stated its "superb cooking" has made this eatery a favorite of Mayor De Blasio.
Wolf & Deer- This beautifully designed, industrial chic, wine-centric bar offers inventive seasonal cocktails and wines that pair perfectly with an extensive selection of cheeses and charcuteries from across the globe. Chef Rafael Hasid is a French Culinary Institute graduate who honed his skills at the sadly shuttered Lower East Side institution Pere Pinard. His take on snacks and sandwiches, like Grilled White Cheddar and Prosciutto with Honey and Caviar Deviled Eggs elevate the concept of bar food to soaring new heights.
The V Spot- If world-class cheese and charcuterie ain't your jam, The V Spot offers a vegan spin on traditional Latin dishes. They swap out meat with housemade seitan for a vegan take on the BLT Wrap and Philly Cheesesteak. Dishes such as Kale Tostadas and Quinoa Curried Kale are also gluten free, and their homemade empanadas have such a devout following that they're now available from FreshDirect.
Annie's Blue Ribbon General Store- This quirky urban emporium sells all things artisanal Brooklyn, from green cleaning and gardening supplies to an amazing collection of Brooklyn-themed totes, to the huge jars of penny candy situated throughout the store. Everything about Annie's evoke the comforts and charm of a country general store with the elevated design aesthetic of a sophisticated boutique.