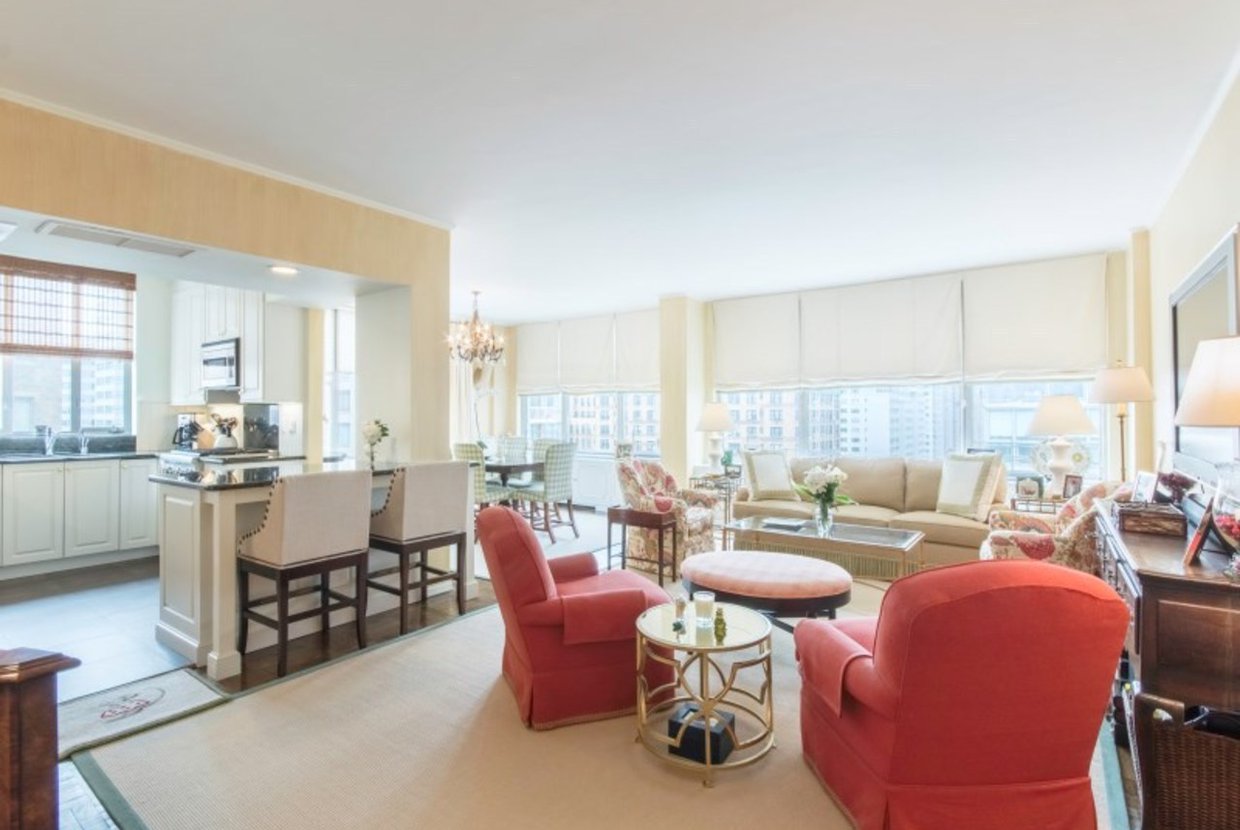 In film, lighting is considered the medium of the art and the same rules apply in interior design. Interior Design Hall of Famer, Albert Hadley said, "design is defined by light and shade, and appropriate lighting is enormously important." And with the right lighting, a room can dramatically change, influencing mood, bringing life, and defining character.
We're going to ask you to look at Inspiring Interiors Board on Elegran's Pinterest, and just observe the pictures for a moment.
Your home is a canvas that light is just dying to paint on — but pull the reins on that horse for a second. It's important to acknowledge the different types of lights. You may think most lights are the same, but, actually they're distinct in how they radiate. Lights can either emit a warm or cool effect. This is identifiable by paying close attention to the color of the light: orange tint for warm, blue tint for cool.
Fluorescent: This light radiates a strong, bright light that can easily overpower other lights that are not also fluorescent.
Incandescent: This is your standard, orange tint–radiating, light.
These are two commonly used lights, as opposed to the more eccentric light sources like LEDs, neon, halogens — maybe candlelight! A light isn't just a light, is it now.
Lighting is more than just turning on a light. There are different kinds of lighting that could make any home more appealing.
Ambient Lighting: This is to evenly provide light to a room. Chandeliers and overhead lights provide this effect. It's important to know that you should always use a dimmer for these lights.
Task Lighting: Task lighting is designed to help you when performing tasks like doing homework, reading, and cooking. Table lamps ideally perform this lighting.
Accent Lighting: This type of light is to highlight specific parts of the room, bringing attention to it. This is most effective when you want to accentuate decor around the room.
Knowing the different types of lighting, we move on to the rules on how you design. According to Uttermost's designer tips — and most articles I came across in my research, "the best way to achieve this balance in a well-decorated room is to layer light sources."
First Layer: Identify the focus of the room, preferably areas that are the most active. This could be multiple areas in the room; as a matter of fact, rooms with multiple focal points are more visually interesting and balanced. This should be the brightest of the lights in the room.
Second Layer: The middle layer of the provides interest in specific aspects of the room without taking attention away from the first layer.
Third Layer: This final layer is left to fill in the shadows and should be the dimmest light of the three.
However, there's such thing as too much light. That's why it's crucial to utilize dimmers and pay attention to the layers — otherwise you'll be stuck with one bright room and that won't evoke any mood you ultimately want to achieve.
Listed for $2.2 million in Lenox Hill, this 2-bedroom, 2-bathroom co-op on 169 E 69th St., exhibits perfect examples as to how lighting should be utilized in this specific apartment. The overhead lights in the kitchen and the chandelier in the dining area would create an already amazing ambient lighting. Accessorized with task lighting from the side table lamps, the mood is in your control. You layer lighting the way you want it.

Now going back to the Inspiring Interiors board, do you see it differently?