Morris Adjmi Updates Classic Designs Amidst NYC's Glassy Skyline
Stephanie Lovelle
| September 01, 2015 | Published in
Neighborhood News
,
Urban Design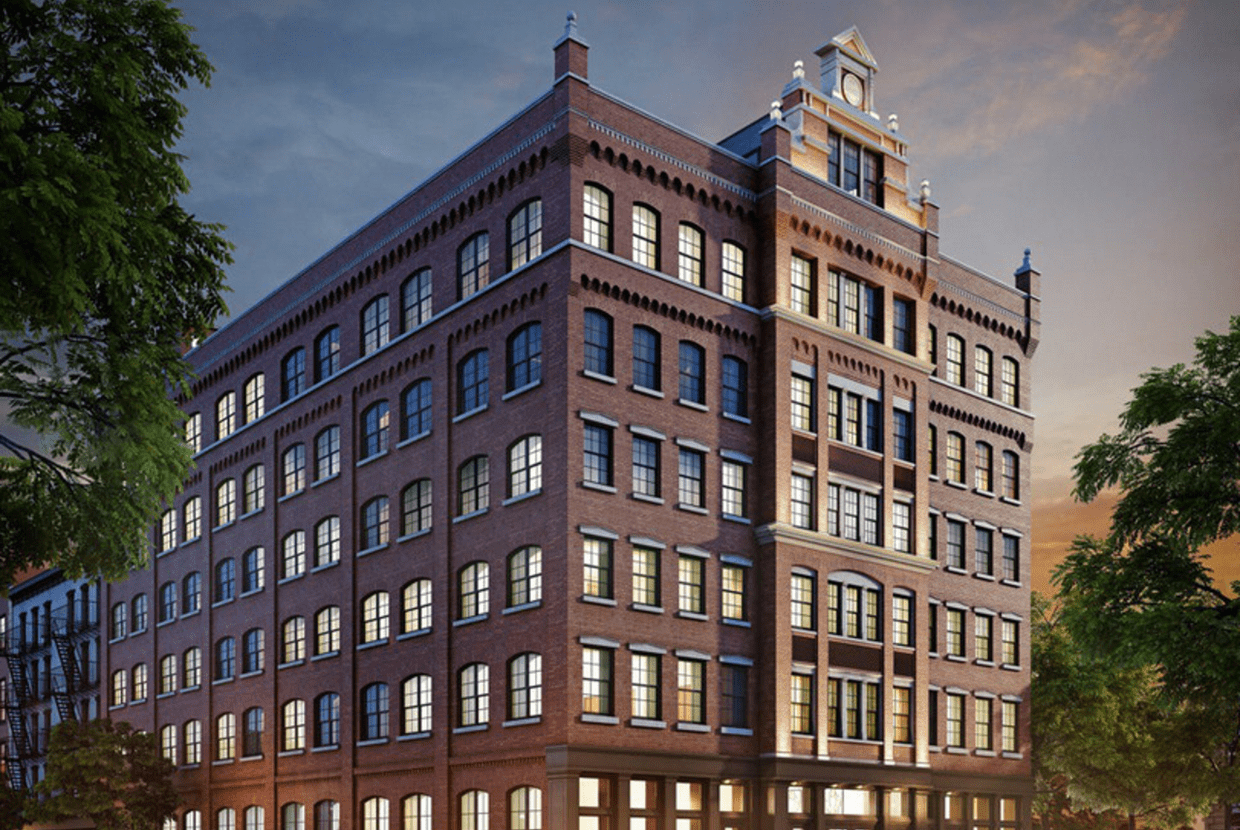 "Once, 36 Bleecker was a print shop….Once, one prewar building expressed old New York in handmade ways."

The lines from "Once", a poem written by downtown playwright Howard Altmann, specifically alludes to the 1885 constructed Schumacher & Ettlinger lithographic printing shop but they also carry a description of modern relevance.
In a time when condo after condo appears to be pumped out by developers, it may seem that the main objective for any of the city's newest, highly sought-after constructions is to make sure the building is as prominent and eye-popping as possible.
It's a separate debate of whether the city's skyline remains as sacred and true to the New York City of old but that Romanesque Revival style print shop of 36 Bleecker Street, has since been given new life as The Schumacher, one of the many Morris Adjmi definitions of luxurious city living.
Renovated and converted by Morris Adjmi Architects in 2013, The Schumacher's ancestor didn't fall short of being a classic example of a distinct style of New York City buildings. With its iconic fire escape, arched windows, and corbelled brick layering, it may have appeared to be some ancestor of the 96–98 East 8th Street and St. Mark's Place buildings on the cover of Led Zeppelin's 1975 album Physical Graffiti.
But with years added to its age, a fire escape since removed and massive windows installed upon being restored and converted, the attention to old details and stunning Ken Smith landscaping makes it a natural fit to Manhattan's historic yet hip Noho.
From the jenga-like design of 56 Leonard St to One57 , which stands 1000 feet above Manhattan, there's reason to believe that the desire to stand out also creates a sort of pseudo-idea of what it is to fit within the realm of the city's buildings and historical, yet ever-changing, skyline.
A New Skyline, a subsection of One57's "Building" tab, has a clear message.
"A landmark does more than stand out; it naturally belongs. It is not an absolute or final statement; it is an ongoing dialogue", states Christian de Portzamparc, the building's architect.
Claiming the highest residence in the Western world (sold for $95 million), One57 is just an example of a plan that appears to be the standard: new developments must be tall and thin.
So are iconic homes, like those on Led Zeppelin's album cover or Manhattan brownstones becoming obsolete with the rest of the structures distinct to the city? Does luxurious have to be towering?
Adjmi's creation says otherwise.
With 20 units ranging from $3.75M to $25M, vast library, pirate-themed children's playroom and 700,000 square foot gym, The Schumacher shows that a smaller-scale luxury complex doesn't mean a shortage of space and quality design. It shows that old-fashion styles coexist with modern flair, building off of the past without erasing it.
Every building, every city, begins from the ground up and many developers and architects continue to aim for the skyline, dishing out consistent style and innovation, the unyielding grandeur of luxury developments, like The Schumacher, can be new, unobtrusive chapters in the ongoing epic of classic city architecture.