#SotW: Maiden Lane; From Dutch Open Air Market to Luxury Residential Market
Serena Horrigan
| September 22, 2015 | Published in
Elegran Insider
,
Neighborhood News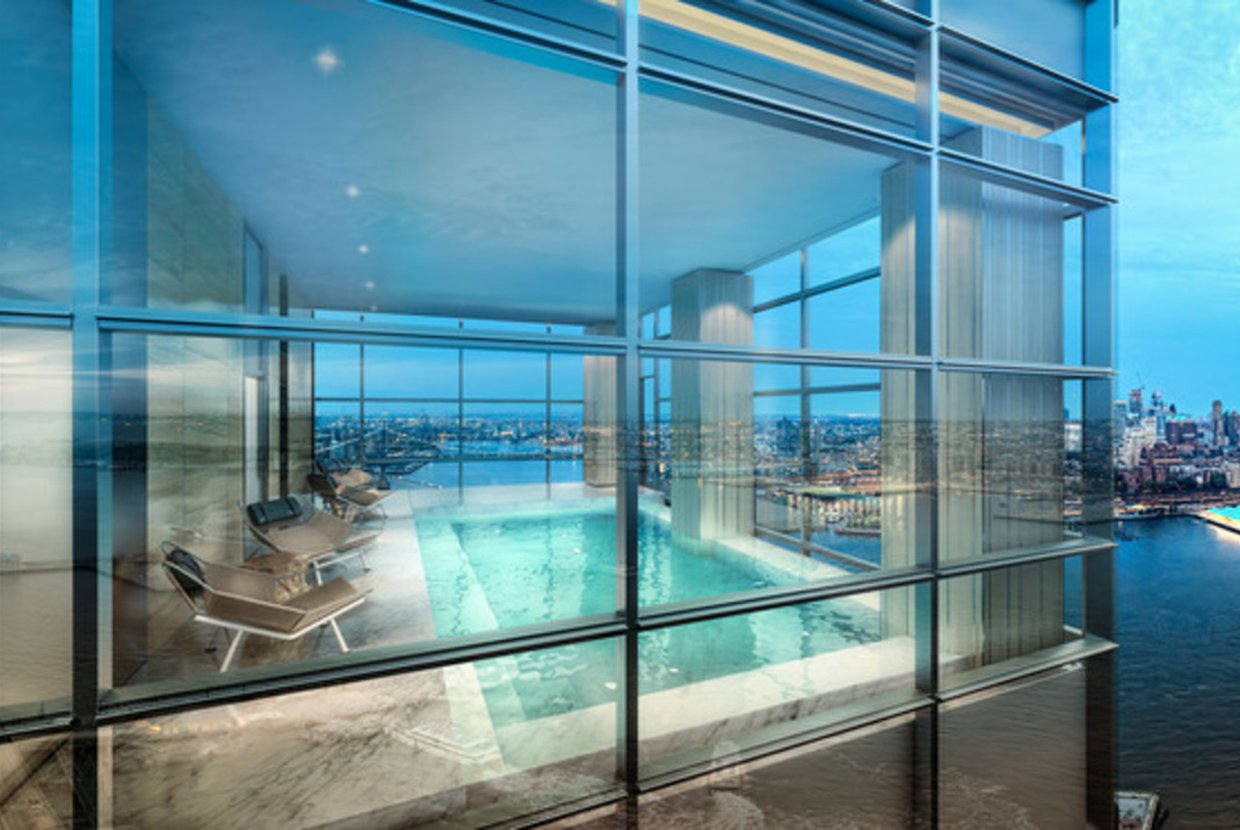 One Seaport, formally 151 Maiden Lane, is part of the new crop of glassy, sky high residential towers along the East River and among the 45 plus new residential projects slated for the fall sales market. It will clock in at 670 feet tall and will feature one-, two-, and three bedroom residences with terraces and multiple exposures. One bedrooms will start around $1 million and penthouses will cap out at around $20 million. A swank water club will take up the 27th floor.

Maiden Lane stretches from South Street Seaport (by the eponymous Fulton/Seaport neighborhood) to the World Trade Center Site, and is home to a number of the centers of commerce for the Financial District, the Federal Reserve among them. The history of the street runs back long before it was part of the Financial District or a destination address for haute luxury residential towers.
The etymology of Maiden Lane, or "Maagde Paatje," Dutch for Maiden Path, dates all the way back to New Amsterdam, though the exact origin of its meaning still remains a bit mysterious. When it was first laid out by 17th century Dutch colonists, it was a walking path for young girls who would stroll along the stream that ran alongside it, which possibly accounts for its name. The more popular origin is that these young Dutch maidens did their washing in the freshwater stream, hence Maiden Lane.
In the early 1700s, the southern portion of Maiden Lane near the Seaport was home to New York's longest running outdoor market, selling fresh fish, meat, and produce. It closed in 1823 when it was absorbed by the Fulton Fish Market, which today is known as the New Amsterdam Market.
Maiden Lane was a prolific center of cultural and political activity in the 18th century.
New York's first slave uprising took place there in 1712. A group of slaves assembled in an orchard on Maiden Lane on the night of April 7th to devise a plan to revolt against the slave drivers and owners, and thus incite other slaves. They torched nearby homes and killed nine slaveholders before being captured, tortured, and executed.
In 1732, New York's first professional theater was born when a group of actors set up a stage in a house they were living in on the corner of Maiden Lane and Pearl Street. The company called itself The Play House and ran shows for two years before closing down.
After the Revolutionary War, New York City had a brief stint as the capital of the newly independent country, and during this time Thomas Jefferson rented a house at 57 Maiden Lane.
Maiden Lane saw the addition of gas lit streets and cast-iron storefronts in the 19th century, and with such renovations led it to become a shopping destination. A skylit gallery of shops and boutiques called the New York Arcade was built in 1827. It was architecturally stunning, with high, arched ceilings and intricate glass paneling, but it was a financial failure and was torn down after only a few years.
From the late 1700s until it moved north to Midtown West in the early 20th century, the Jewelry District was once centered here, and many prominent jewelers and clockmakers started their enterprises on Maiden Lane. Laid in 1884, the bronze and glass clock of William Barthman Jewellers is still embedded in the sidewalk where Maiden Lane meets Broadway, and still keeps the correct time to this day.