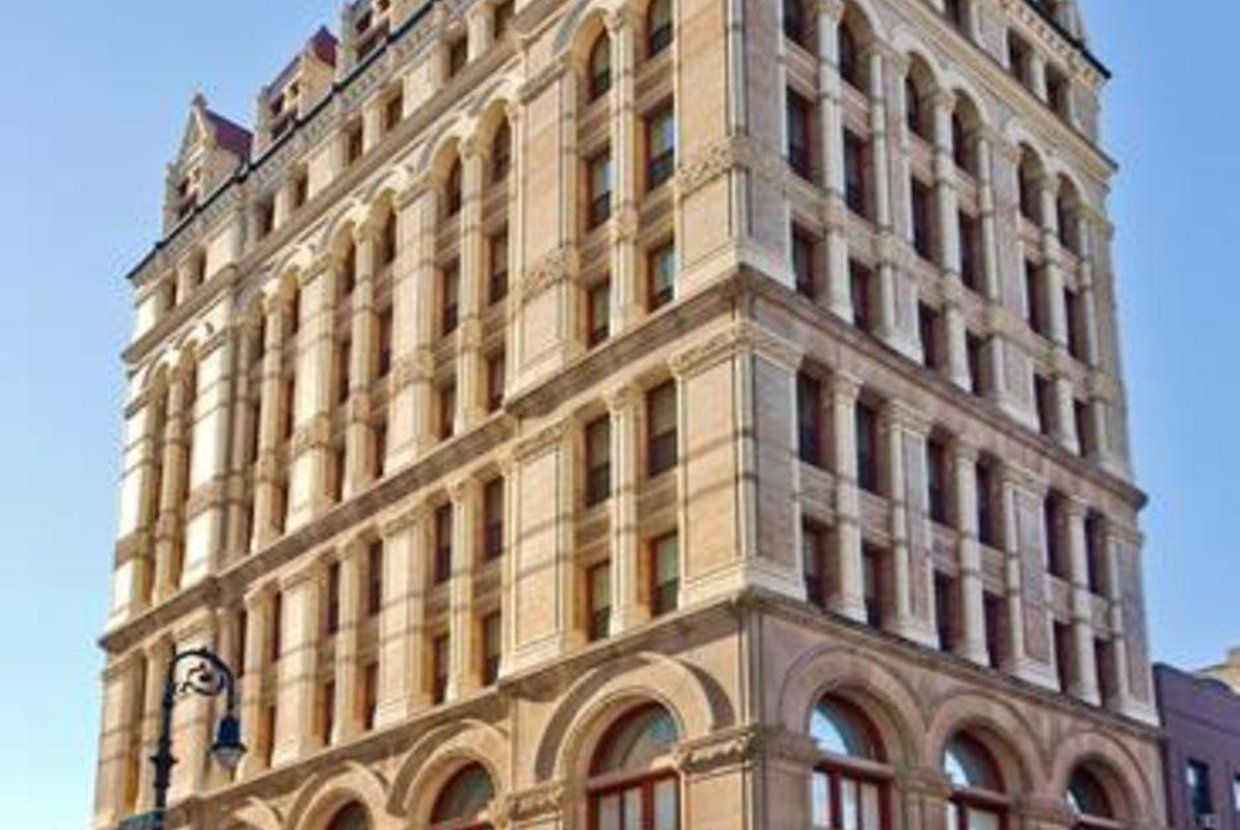 For our last installment of Street of the Week, we reported on the renderings by Marvel Architects for the new luxury rental building in historic Brooklyn Heights. The building's two entryways, one on Pierrepont Street and one Montague Street, are the focus of our special two-part edition of Street of the Week.
This week, let's stroll tree lined Montague Street's stunning wrought-iron embellished brownstones, Victorian Revival and pre-Civil War architecture, and breathtaking riverside views from the Brooklyn Heights Promenade.
Montague Street gets its name from Lady Mary Wortley Montagu, an English feminist who was a part of the Pierrepont family and an activist for smallpox inoculation.
Montague Street's beauty and charm led it to become the miniature main drag for the tiny Brooklyn Heights neighborhood.
At the very top of the little winding street is Brooklyn Borough Hall, nestled in the tree-lined Columbus Park, and home to the Brooklyn Borough Presidents' offices.
Meandering towards the East River and away from the municipal area, the street gets quieter and more majestic. St. Ann & the Holy Trinity Church is a magnificent Gothic Revival structure. It was built by Brooklyn paper manufacturer Edgar Bartow in the 1840s, who chose architect Minard Lafever to design the church, chapel, and rectory. Lafever built the structure with an elaborate vaulted roof and ceiling, richly ornamented interior archways and botanical embellishments, and spectacularly opulent stained glass windows. This National Historic Landmark is considered the crown jewel of LeFever's career and one of the most important pieces of Gothic Revival architecture in the country.
Boutique shops, quaint cafes, and stunning brownstone homes line Montague Street.
The Housing Works Thrift Shops is a hugely popular non-profit thrift store that supports housing for people living with HIV, and The Heights Cafe is a warm corner bistro serving up classic comfort foods.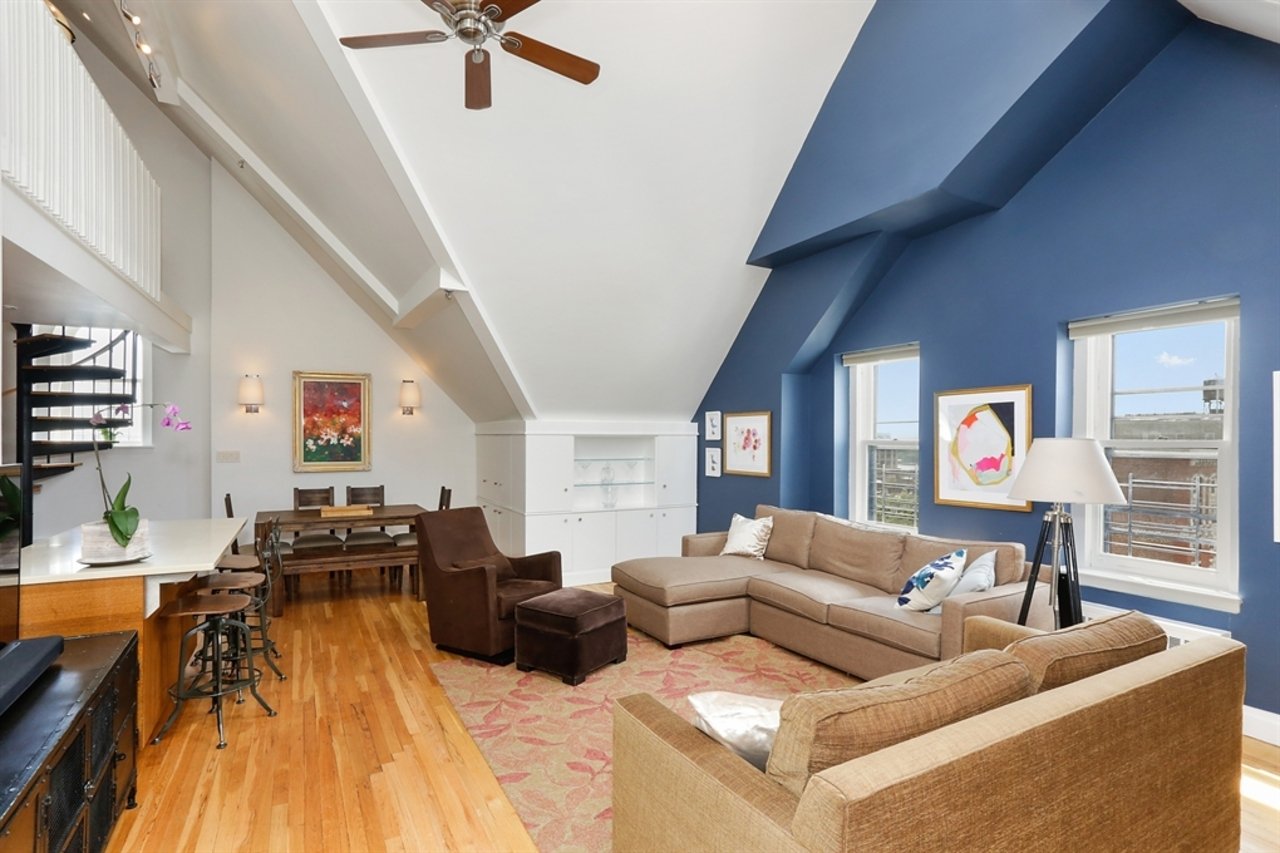 105 Montague Street is a stunning Queen Anne-style elevator building housed in a former mid-19th century hotel.
Apartment 804 is a stunningly renovated, loft-like 2-bedroom 2-bath duplex penthouse with dramatic cathedral ceilings, numerous skylights, and a beautiful slate rooftop deck offering spectacular views of the Manhattan skyline.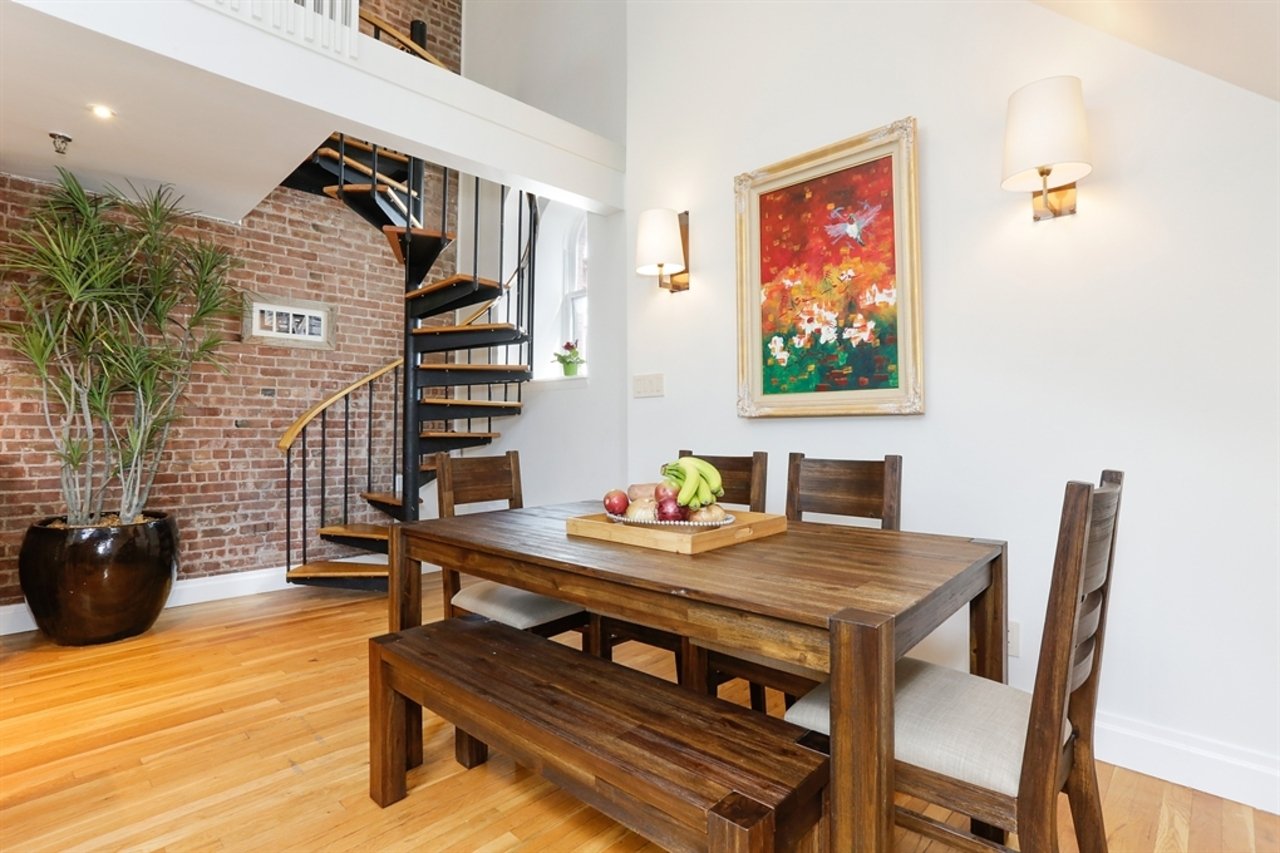 The living room has dramatic sky-lit ceilings that accentuate the unique architecture of the space. Built-ins and integrated closets are seamlessly situated throughout. The state-of-the-art kitchen features stainless steel appliances and a washer/dryer. The spacious, sunlit bedrooms offer ample light and exposed brick. One has a sky-lit lined vaulted ceiling, the other, sweeping city views.
Each level of the duplex features a gut-renovated bath, and on the upper floor is a home office.
The Franklin Trust Company, Apt. 5A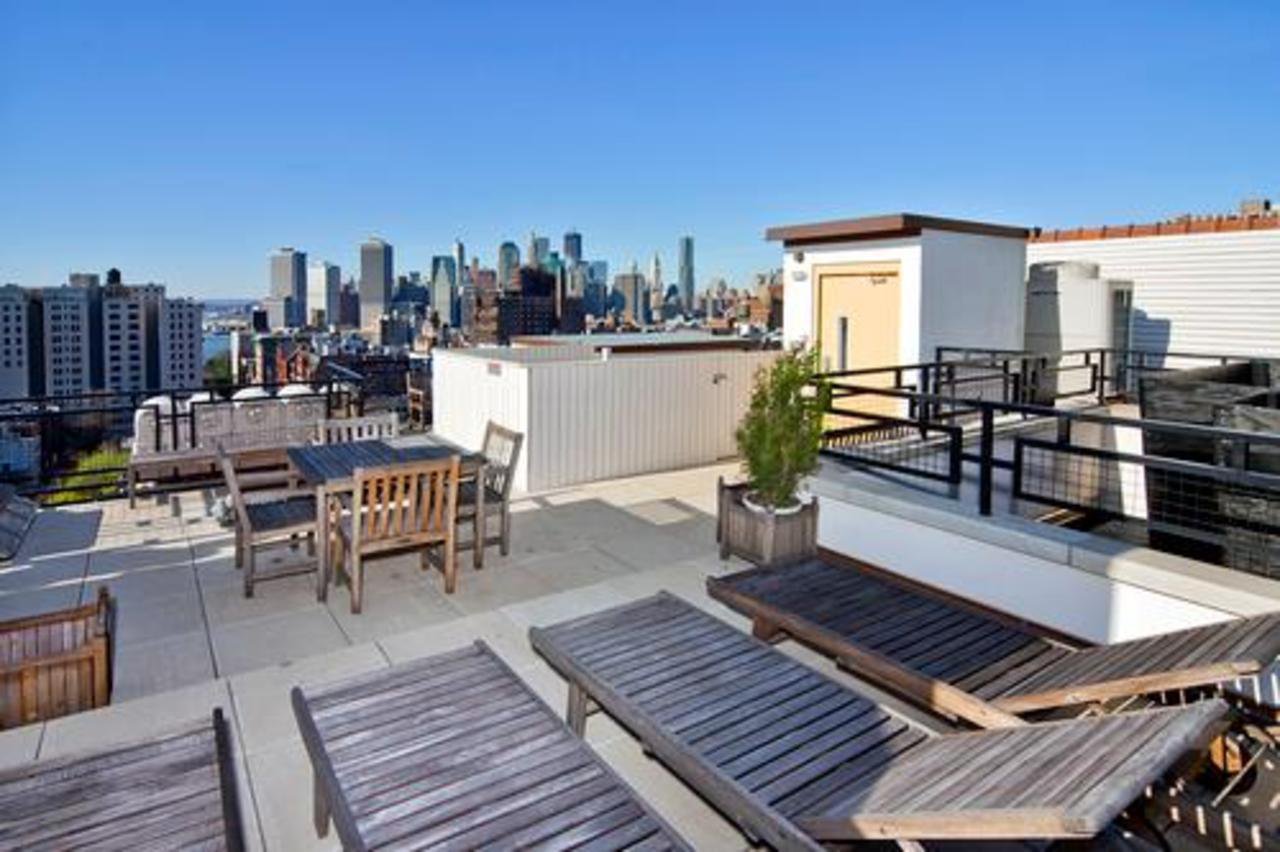 Built in 1892, The Franklin Trust Tower at 166 Montague Street is a Brooklyn Heights' historic landmark. This spectacular piece of Romanesque Revival architecture has been converted into luxury loft apartments.
Apartment 5A is a fully gut-renovated 2-bedroom, 2-bath offering triple exposures.
The gourmet kitchen features Viking Designer Series appliances, LG side-by-side refrigerator and microwave, dishwasher, and Sub-Zero wine cooler. Cabinetry is imported Italian glass and wood, and countertops are made of Carrara marble. The bathrooms feature Italian ceramic wall, glass, and pebbled tiles, polished marble countertops and Italian wood vanities, and a heated towel warmer. The residence offers a steam LG washer/dryer.
The Franklin Trust Company building offers a luxurious amenities package featuring an attended lobby, fitness center, and rooftop deck offering sweeping city views.