#TBT: A Stroll Through Central Park's History
Serena Horrigan
| September 03, 2015 | Published in
Elegran Insider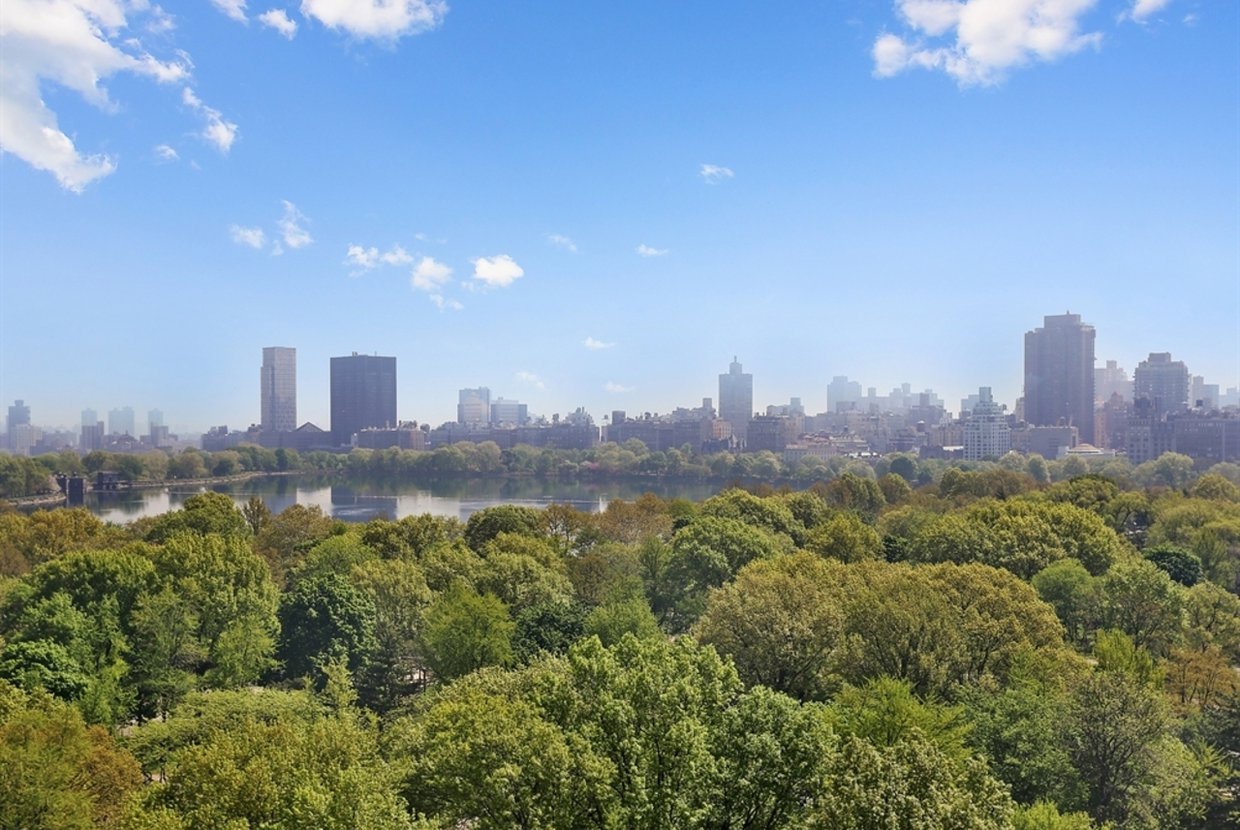 Last week, the Department of City Planning announced there will be no amendments lowering the height restrictions on the ever increasing number of Midtown's supertall towers on and around Billionaire's Row near Central Park. In a written statement, department director Carl Weisbrod stated that the towers may help to preserve nearby historic buildings and enhance the city's skyline.
Opposition to this lack of regulation has been fierce, with particular concern focusing on the 12 57th Street towers under construction or in the works casting long shadows over Central Park and thus compromising the beauty of one of the world's most iconic parks.
Such an outcry of concern over the wellbeing of Central Park speaks to its place in the heart of New Yorkers. It provides a respite and place of tranquility from the stress and urbanity of our daily lives, but how much do we really know about the history of our beloved urban oasis?
Let's dig a little deeper into its historic soil to uncover its layered past.
In 1853, the New York State Legislature passed a law to set aside 750 plus acres of land in central Manhattan as the country's first grand scale landscaped public park.
In 1858 a design competition was held for the park's creation, and the winners, Frederick LAw Olmsted and Calvert Vaux, were to create a park that would "improve public health and contribute greatly to the formation of a civil society."
During the Gilded Age, Central Park thrived as a place for the Edith Wharton-era society New Yorkers to see and be seen. They paraded their expensive chauffeured black carriages along Central Park East's carriages and had leisurely walks along the Bridle Path.
This Age of Innocence era for the park lasted until the early twentieth century, when the city's economic and political climate caused the park to fall into disrepair, its infrastructure left to decay. Vandalism, graffiti, and crime became rampant. Tragically, for much of the 20th century, the park was a wasteland.
In the 1970s and 80s, a series of conservation proposals by the Central Park Community Fund and E.V. Savas, then Professor of Public Systems at Columbia University School of Business began a gradual series of restoration and conservancy. Three highly successful campaigns to transform the park were launched between 1987 and 2008. When the final campaign reached completion, an endowment was in place to ensure Central Park's fully sustainable and green future.
Today sees the most beautiful and impeccably maintained grounds in the Park's history, and living near its splendor is more desirable than ever.
Here's a few residences that will give you unparalleled access to exploring Belvedere Castle, bringing the kids to the Central Park Carousel, enjoying amazing live music at Summer Stage, drinking in the culture at Shakespeare in the Park, and enjoying a run around the Reservoir.
24 Central Park South, Apt 12W
Offering breathtaking east and west views of Central Park, 24 CPS is steps from the Plaza Hotel and Fifth Avenue.
Apartment 12W is a triple mint 3-bedroom with exquisite pre-war accents and finishes. Intricate molding and hardwood flooring is featured throughout. The grand living room is perfect for entertaining, and the sun-filled kitchen has a Sub-Zero refrigerator, six burner Viking stove, Bosch dishwasher, integrated washer/dryer, and custom cabinetry.The maids quarters feature an en-suite bathroom. French doors lead to the bedroom wing, which feature custom designed closets, floor to ceiling soundproof windows facing Central Park, luxurious sitting area, and spa-equipped bathrooms.
24 CPS is an impeccably maintained, fully staffed white glove building with state-of-the-art gym and renovated lobby. Foreign buyers and pied-a-terres are welcome.
Built in 1930, 230 Central Park South is a stunning Art-Deco boutique pre-war condo building.
Penthouse 18F is a 2-bedroom, 4-bathroom triplex offering panoramic Central Park views and a customizable, built to suit gut renovation. The first level entryway opens to a state-of-the-art windowed kitchen. The bedroom suite has a full bath and enclosed atrium. The guest bath features a washer/dryer. The second level offers a second kitchen and foyer, a private study and full bath, and an expansive private terrace with over 990 sq ft overlooking Central Park.
The third level serves as a private Master suite with full bath and a sitting area offering floor to ceiling windows overlooking the Park. This private floor has triple exposure and coffered ceilings.
Southmoor House is a pet friendly, luxurious white glove building offering exceptionally low maintenance charges. Investors welcome.
Overlooking Central Park, 812 5th Avenue is a stately, elegant co-op building with limestone facade and classic canopied entrance
Apartment 7A is a 3-bedroom, 3.5-bathroom with 9' ceilings and oversized picture windows in each room. There is a library, formal dining room, generous maids' quarters with bath and powder room. THe state-of-the-art windowed kitchen offers eastern views.
812 5th Avenue is a full-service buildings with 24-hour doorman, elevator attendant, garden courtyard, laundry room, and private storage.