2015: A Space Lounge
Debbie Fleury
| October 14, 2015 | Published in
Urban Design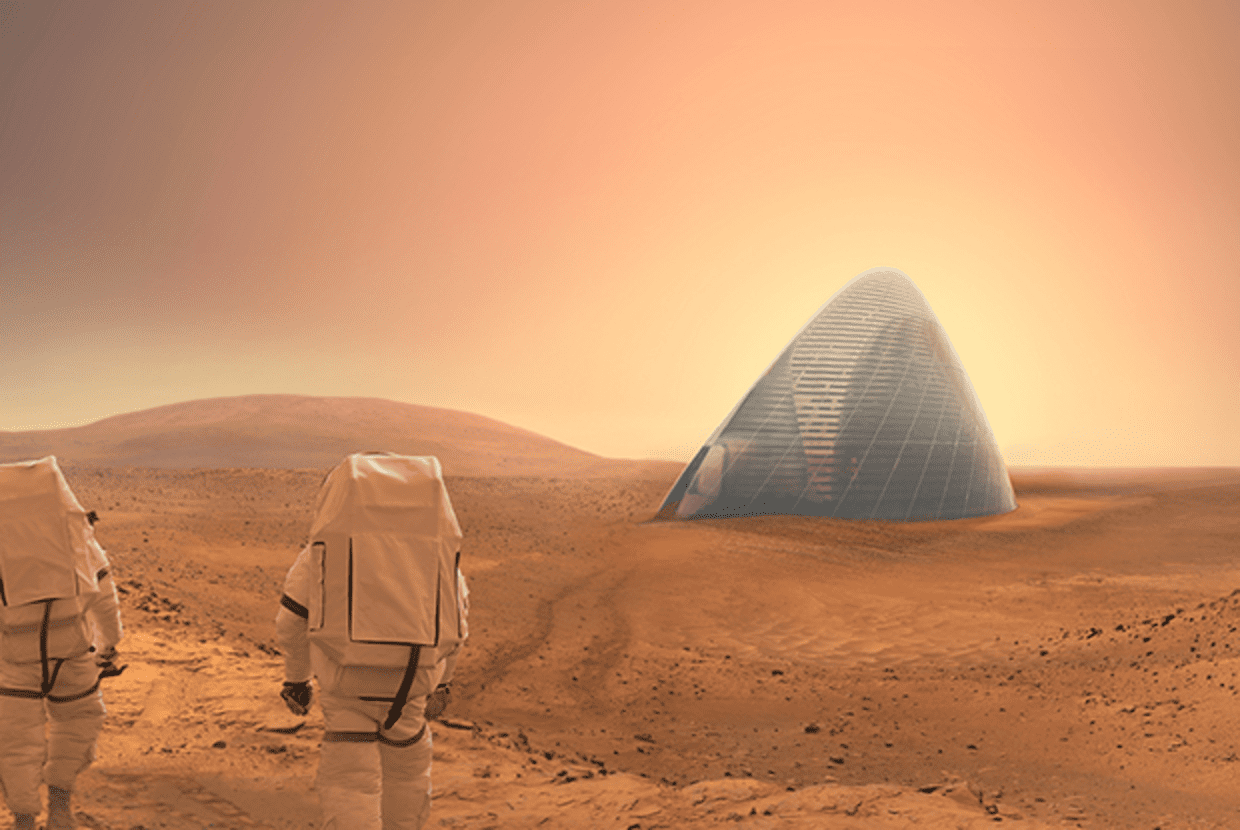 Ever wondered what it would be like to live on Mars?
Since NASA unveiled evidence that liquid water is currently flowing in our neighboring red planet, Mars has rejuvenated our curiosity about space in ways that could only be limited by our imagination. Adding to our long tradition of imagining what life would be like on Mars, Ridley Scott's adaptation of Andy Weir's – The Martian – was a hit in the box office earlier this month, and it offered the scenario of what it would be like to sustain life as we know it in a planet that's inhospitable.
The science fiction notion of bolstering a journey to another planet in our solar system is a far cry from fantasy, because NASA is proposing to send a ground team to Mars by 2030. And what tools they'll be needing to survive will determine what adjustments will have to be made for the civilians embarking on the same trip.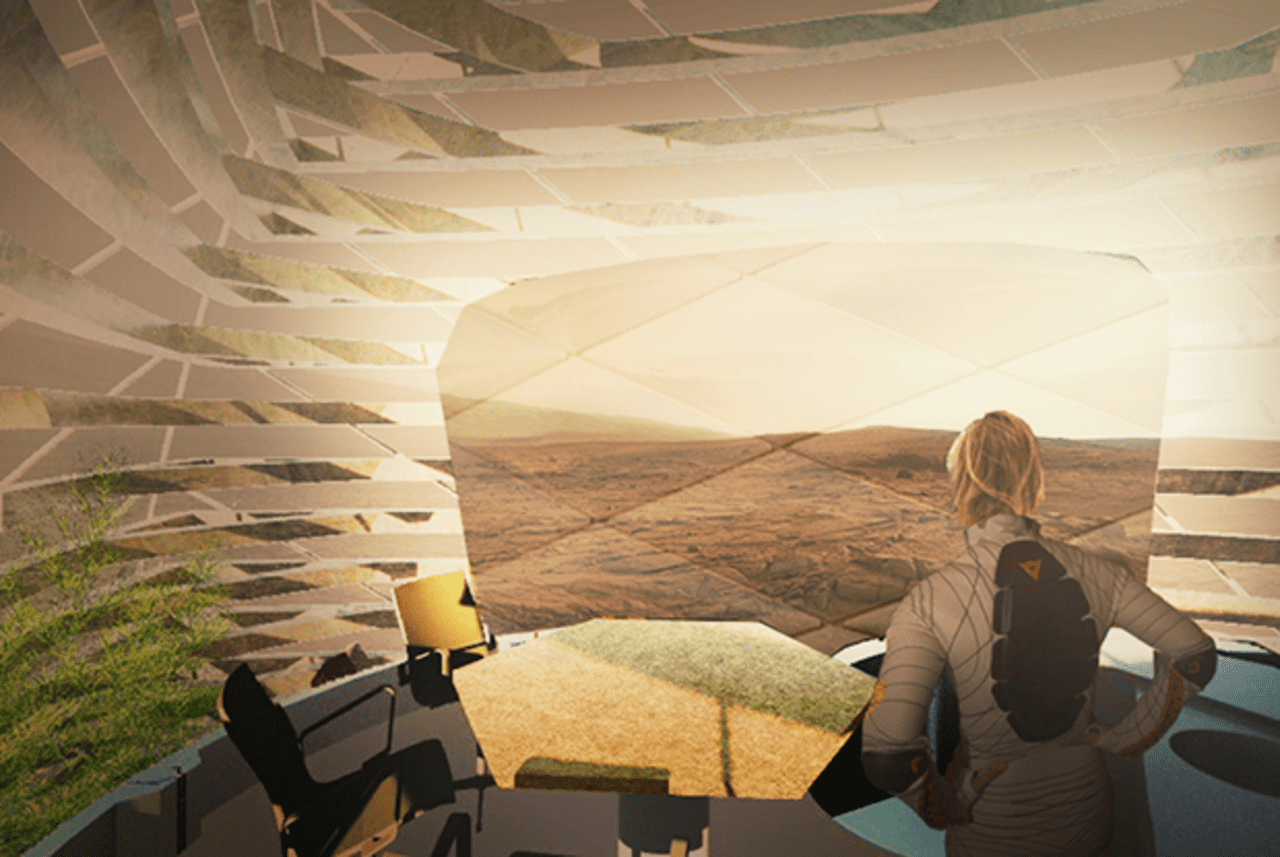 New York-based groups, Space Exploration Architectures and Clouds Architecture Office designed a state-of-the-art, luxury home for astronauts and civilians 'vacationing' on Mars. The Mars Ice House is an igloo made from the ice found underneath the planet's ground surface, and the outer shell is layered with a transparent, fluorine based plastic, also known as an ETFE membrane.
The living conditions on Mars are harsh – the planet has harmful ultraviolet radiation, an unbreathable atmosphere that's mostly carbon dioxide, as well as temperatures averaging between -80 and -100 degrees Fahrenheit. The Ice House was designed to stay above ground because unlike the underground bunkers originally designed for the Mars expedition, the ice casing effectively absorbs radiation. And it makes the igloos look opulent and sleek.
NASA's spacecraft machinery and their vision for innovation are a tough act to follow. And yet, Manhattan-based architects continue to borrow concepts from spacecraft designs.
Zaha Hadid recently unveiled her most anticipated High Line condos in Chelsea, at 520 West 28th Street, and they looks as science fiction as Stanley Kubrick's 2001: A Space Odyssey. The homes start at $4.9 million for a two-bedroom, two-bath unit, and the exclusive triplex penthouses are going for $50 million. Bedrooms are said to be equipped with futuristic nuances like private terraces with unique, sliding doors operated by a control system, and opalescent engineered paneled walls.
The Blue Condominium in 105 Norfolk Street was built with a pixelated exterior and a curtain wall system in its window panels.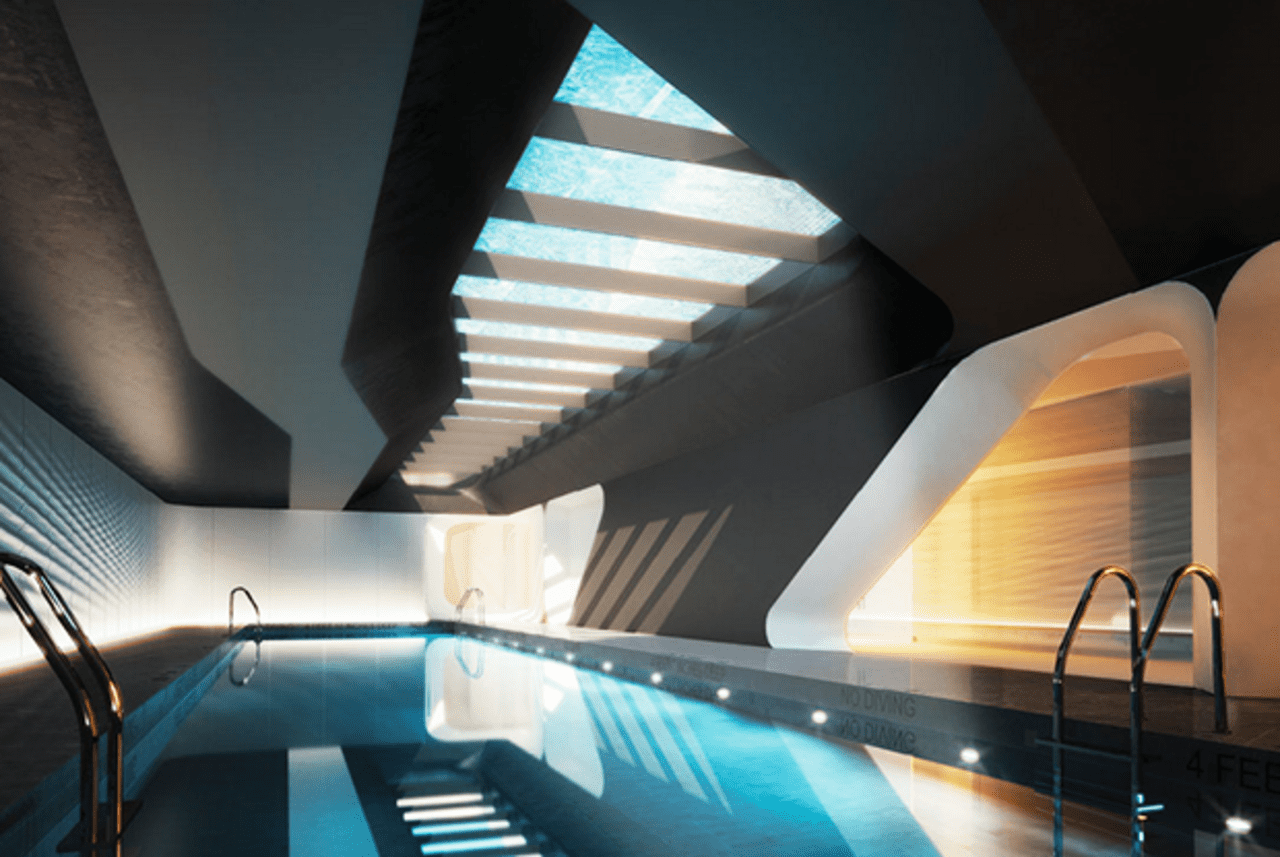 With the futuristic design choices architects are making to new luxury condos there is no doubt that, intuitively, developers are gravitating towards NASA's space based concepts to add more splendor to New York.
Astronomers have made a profession of investing in long-term goals, and it is an essential value developers can learn from our civilian space program. That aside, the resourcefulness of architects and engineers involved in new construction is the driving force behind what is making our fictionalized depictions of 'intergalactic living' more tangible.