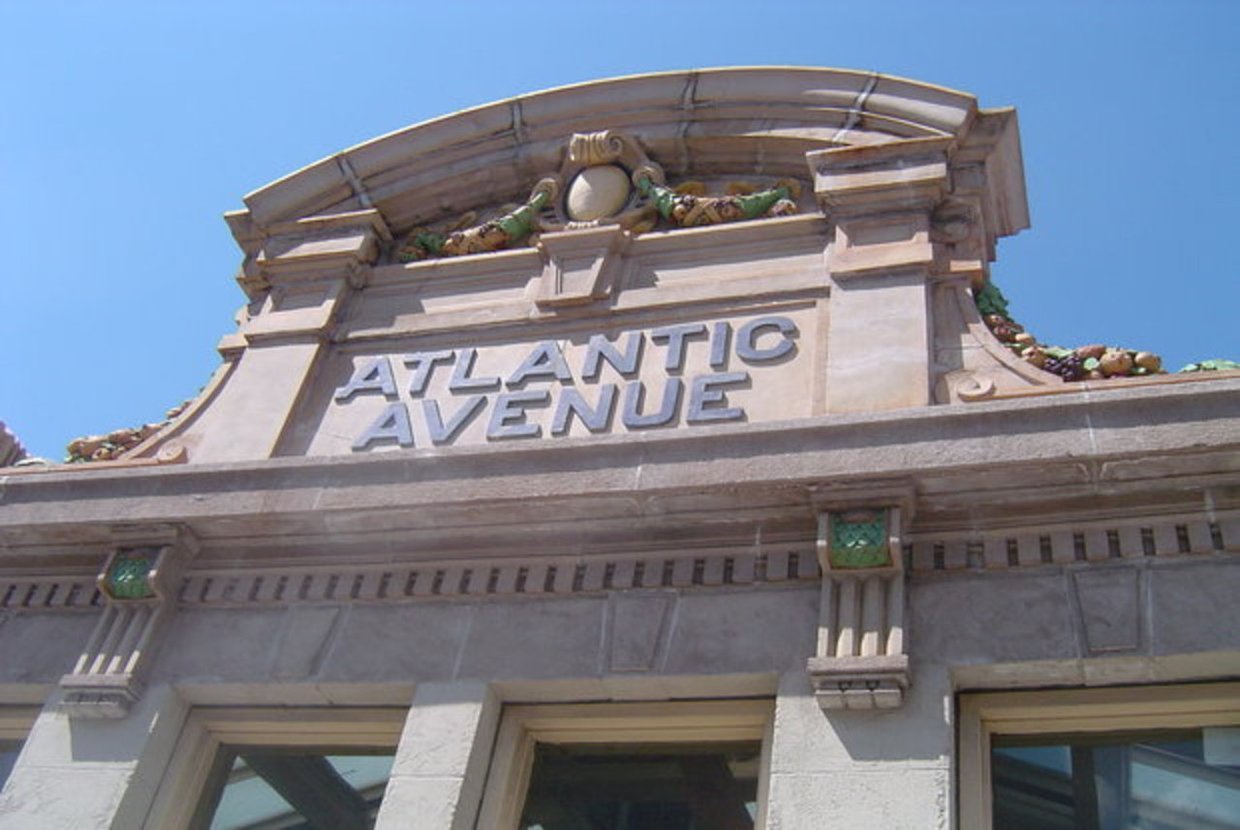 Brooklyn's new construction affinity is by no means minimal or a secret. With 22,000 new apartments expected in the next five years, it's clear that developers and apartment hunters have had their eyes set on the borough and its activity. This is further backed up if considering Brooklyn's population: if it were an independent city, Brooklyn would be the fourth largest in the nation, trailing New York City's other four boroughs (combined), Los Angeles, and Chicago.
Stretching from the Brooklyn waterfront along the East River and extending through various neighborhoods up into Queens, Atlantic Avenue's allure for new residential and commercial space isn't a new phenomenon.While Atlantic Avenue, a section where Boerum Hill, Prospect Heights, Fort Greene, and Park Slope collide, isn't at the forefront of Brooklyn's real estate boom per se, the history and activity, specifically between Flatbush Avenue and Hicks Street, may explain how it's been such an orchestrator for new development.
The earliest development of Atlantic Avenue (originally called District Street, it was renamed Atlantic Street in 1855 and designated an Avenue in the 1870s) began in the 1840s due to its convenience to the commercial waterfront near the avenue's terminus, and recently, the potential seen in that stretch of the avenue is more apparent than ever. The intersection where Atlantic Avenue meets Flatbush Avenue, an area once called Times Plaza due to the offices of the Brooklyn Daily Times (later acquired by the Brooklyn Eagle) near the location, has been at the center of the area's new development.
Beginning in the early 2000s, the effort to turn the location into a shopping, entertainment, and transit hub began. Atlantic Terminal Mall would be completed in 2004, while the new transit entry pavilion and ticket office would be completed in 2010. Two years later, the SHoP Architects designed Barclays Center would be completed, marking the beginning of the Pacific Park (initially called Atlantic Yards) project, which will bring 6 million sqft of residential space, 250,000 sqft of retail space, and 8 acres of public open space to the area. (The site of the Barclays Center was a proposed site for the new Brooklyn Dodgers stadium after Ebbets Field closed in 1957.)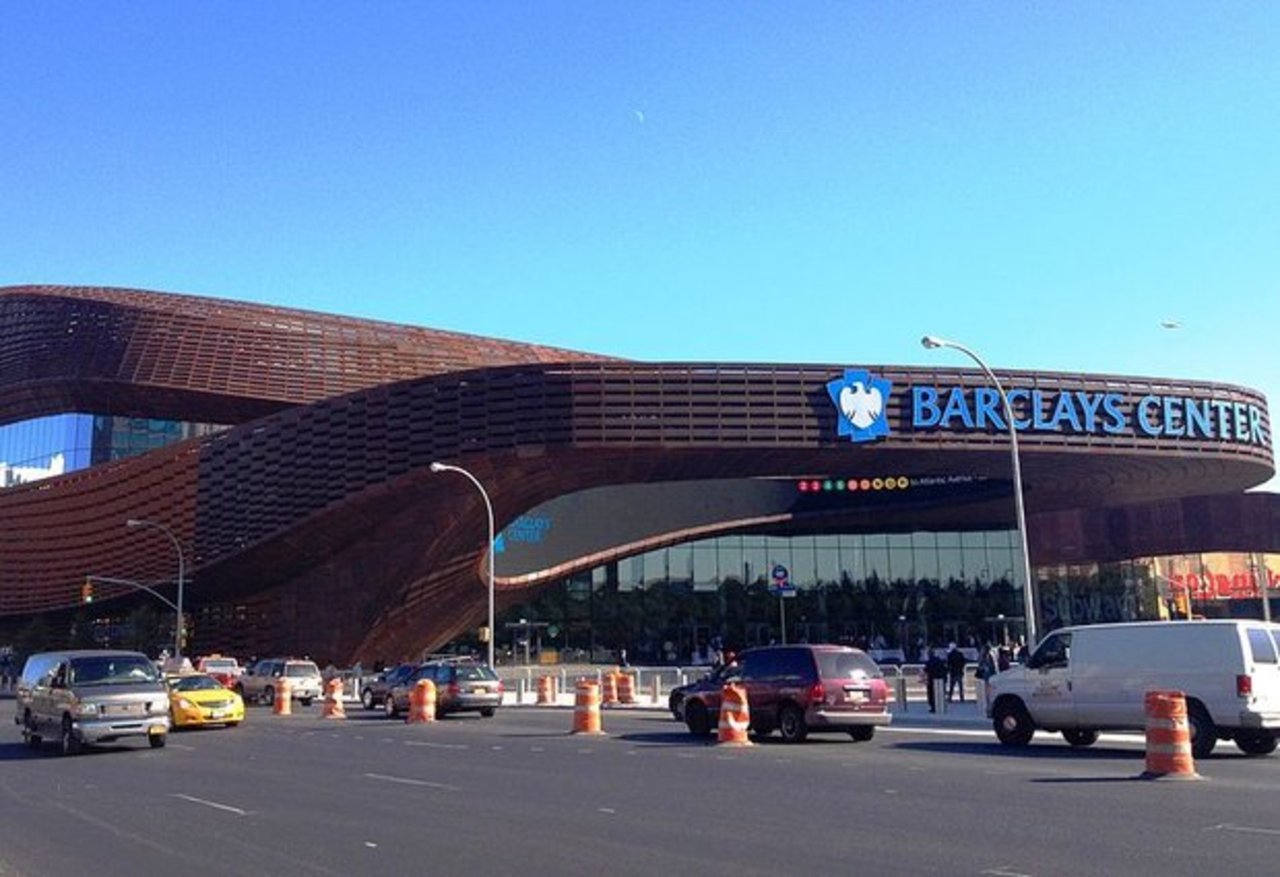 Photo of Barclays Center via Wikimedia Commons user Darkhunger by SA 3.0.

Of the projects along and surrounding Atlantic Avenue, Pacific Park may just be as anticipated as it is vast. With a total of 14 residential buildings to come, and a host of other additions, the project has the look of an entirely new neighborhood.
But while the development of Pacific Park has gone underway with little to no controversy, development of the Long Island College Hospital (LICH) site has been less than smooth. Fortis Property Group, which has detailed two plans for the site, acquired the LICH site in 2014 for $240 million after its previous owners, State University of New York (SUNY), opted to shut down the hospital in 2014 due to hefty financial losses.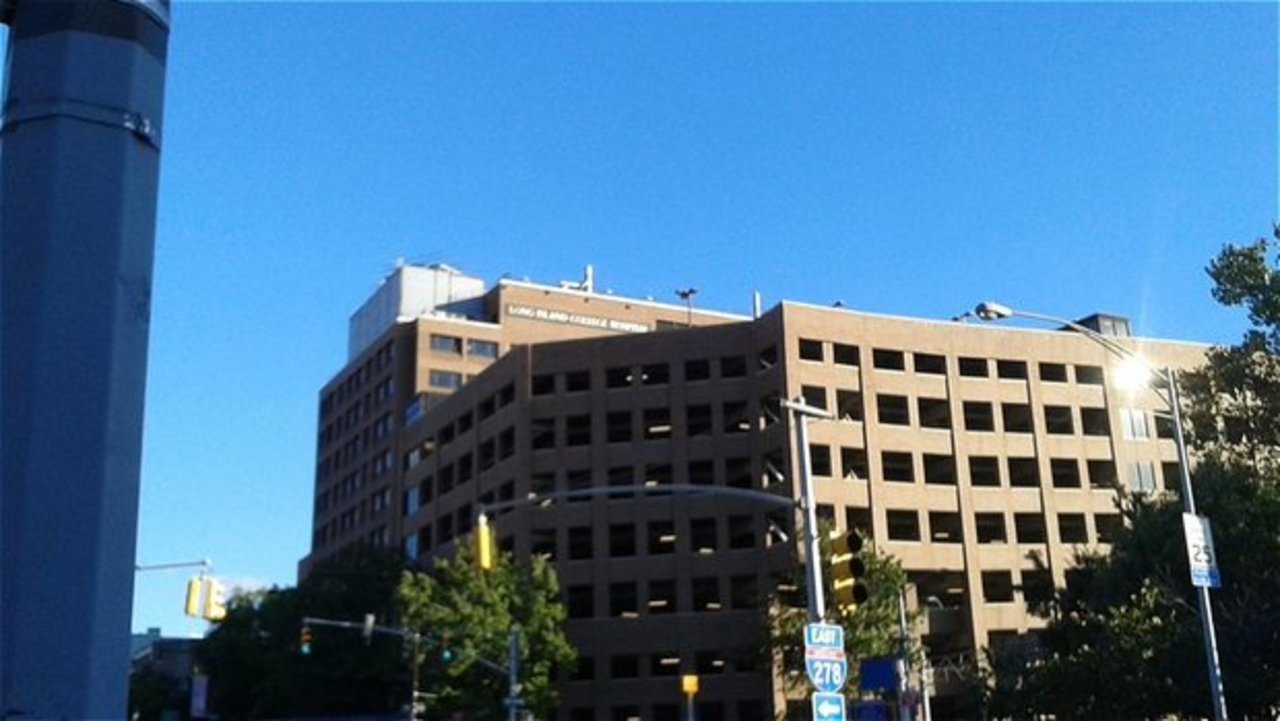 (The more recent of the two concepts, Fortis announced a plan to add student housing that will serve around 800 college students. Expected to increase Cobble Hill's population by almost 30 percent, Cobble Hill residents are fuming, stating that this latest change only makes a bad situation worse.)
But between grand projects like Pacific Park and the never-ending story of LICH, a greater reflection of Atlantic Avenue's commercialization is exemplified by its pre-Civil War developments — in particular, five Gothic Revival houses built in 1846. Originally belonging to a set of eight, three of the five houses converted their ground levels into storefronts. Markers of Atlantic Avenue's past as an active shopping district, these local shops have since kept up appearances in original details, something that has drawn in the attention of new developments as well.
In terms of residential development, it's still a matter of obtaining the necessary land. With such an obvious necessity scarce on Atlantic Avenue, let alone New York City, two upcoming luxury developments, FLAnk's The Boerum, located at 265 State Street, and the Morris Adjmi–designed 465 Pacific, will fall before and after Atlantic Avenue.
It's fair to question whether those sites would have been chosen, their great Boerum Hill location aside, if their proximity to Atlantic's offerings were available. What's more curious is that both buildings have their showrooms on Atlantic Avenue. (The Boerum showroom, located at 314 Atlantic Avenue, resides in an Art Deco building, detailed in pilasters topped off with terracotta medallions, and mullion-patterned doors and windows, that served as offices and showrooms for the National Cash Register Association in the 1930s and '40s, a resounding ode to the Atlantic Avenue of old and new.)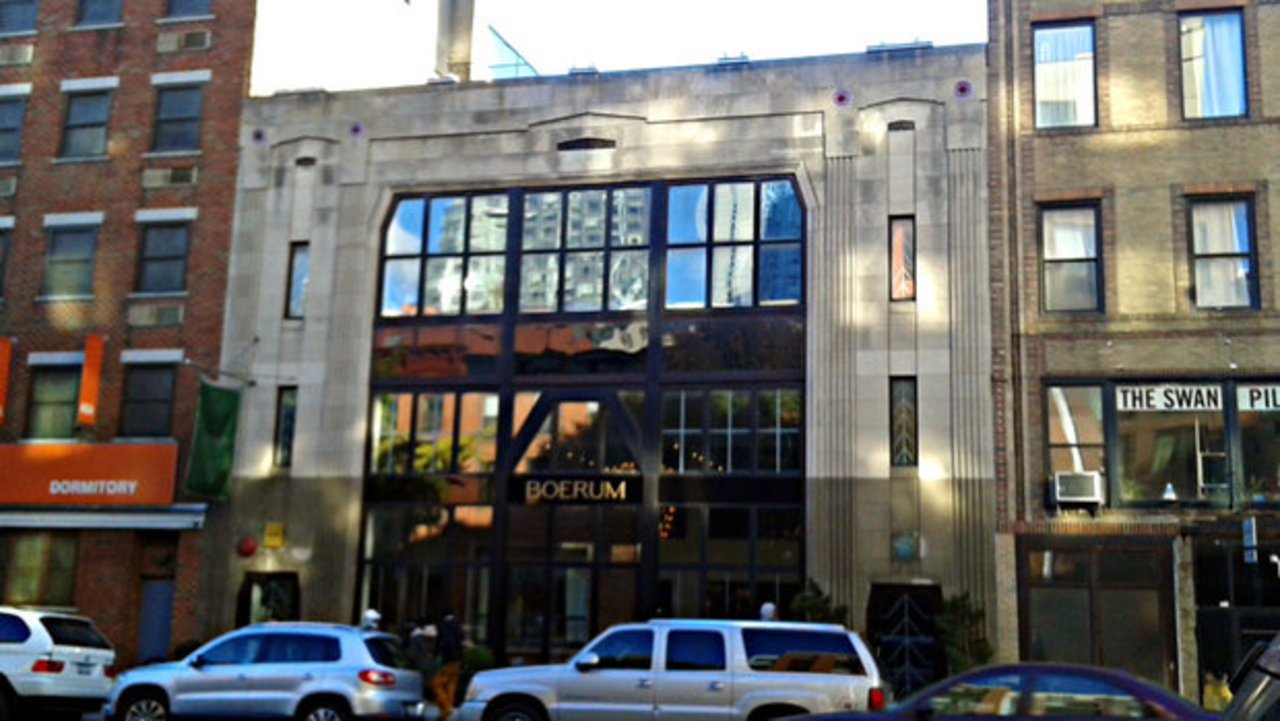 Brooklyn's Atlantic Avenue has had a long history of development appeal. It may not be the poster child for Brooklyn, or New York City development, but it does have a convenience that is simply unbeatable. More than ever, people seeing that promise, continuing a trend that predates the Civil War. From its retail shops and sources of entertainment, numerous transportation options, and proximity to some of Brooklyn's top neighborhoods, it's no wonder anyone has made, and are still making moves to make it on unique and historical Atlantic Avenue.