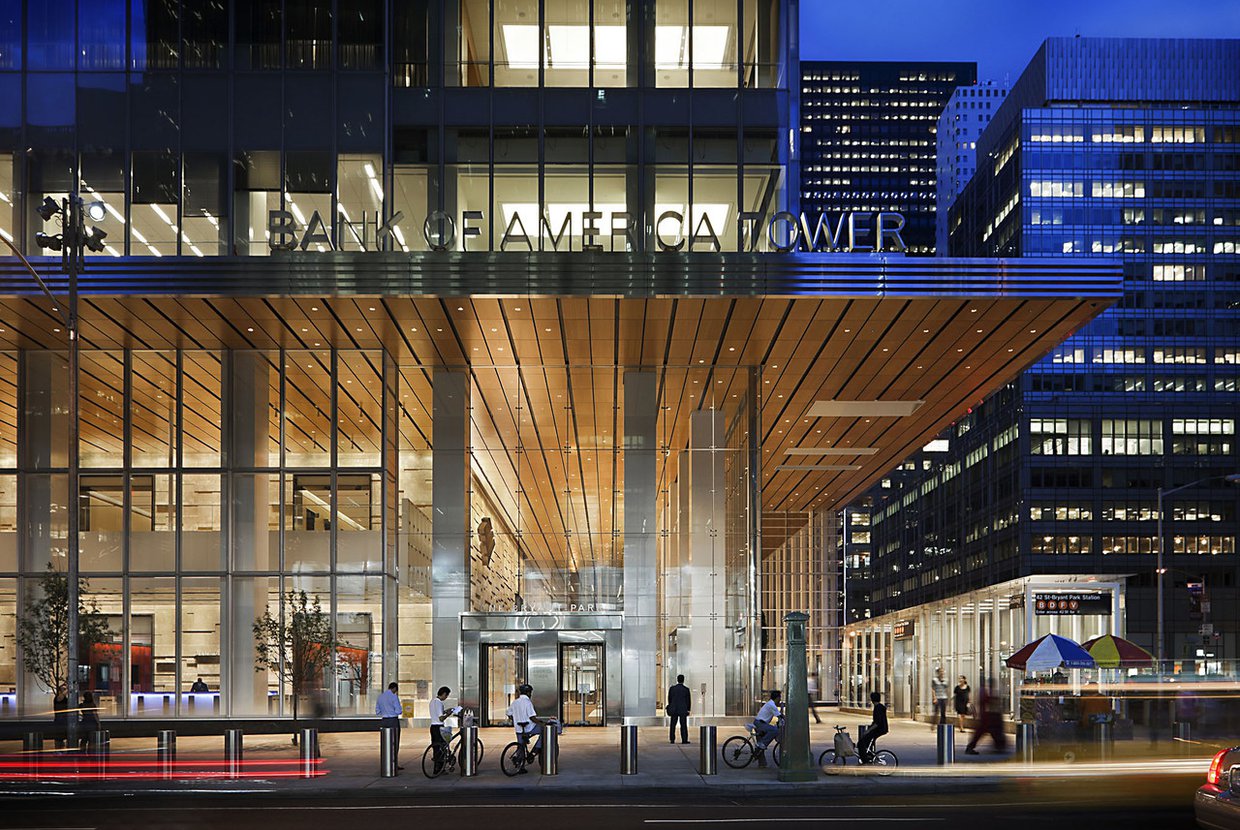 COOKFOX Architects, a New York–based design and architecture firm, is making headway in merging sustainability and elegance. Their mission is simple: to create spaces for following generations by using less energy and composing minimal, yet diverse spaces.
The firm is most widely known for its design of the Bank of America Tower at One Bryant Park, an open-air, 55-story, energy efficient commercial building. The Bank of America tower is the first commercial skyscraper to receive LEED Platinum Certification. The 2.2 million square foot skyscraper features a "curtain wall" of floor-to-ceiling windows and an elegant sandstone lobby. Although the building has internal and external energy saving technologies, many question if the building is truly green since it still emits and immense about of greenhouse energy. That being said, the structure and concept are both impressive and innovative.
Last Friday, Robert F. Fox, co-founder of COOKFOX spoke at Columbia University Graduate School of Architecture, Planning, and Preservation's annual event, CURE: Modern Art All Over Again. Fox, along with several other speakers addressed Mayor Bill de Blasio's plan to reduce New York City's greenhouse gas emissions by 80% below 2005's levels by 2050. Part of this plan involves reducing the emissions of some 4,000 New York City buildings by 30% — something COOKFOX has already begun to do.
A few years ago, COOKFOX, along with several other design firms and a handful of New York agencies including the Mayor's office, began a program to harvest geothermal energy in the Front Street Community in Downtown Manhattan adjacent, to the South Street Seaport District. The post-war–constructed buildings received some much needed geothermal TLC. In addition, "three modern structures, respectful of the neighborhood's human scale, have been inserted into the voids while minimally invasive restoration work continues a conversation about Seaport's evolving sense of place," says the brand. The two-block district offers 95 rental apartments and 13 retail spaces.
COOKFOX doesn't just refurbish and rebrand — they recently broke ground on 550 Vanderbilt Avenue. The extraordinary building is situated next to the Pacific Park mega project in Prospect Heights, Brooklyn, and includes neutral tones and focuses on the concept of simplicity. The elegantly diverse property will offer studio to four-bedroom apartments. In the lobby, a glass picture window looks straight into Pacific Park. The building will use fresh air technology, and also features natural light and materials consistent with the vibrancy and culture of Prospect Heights, Brooklyn.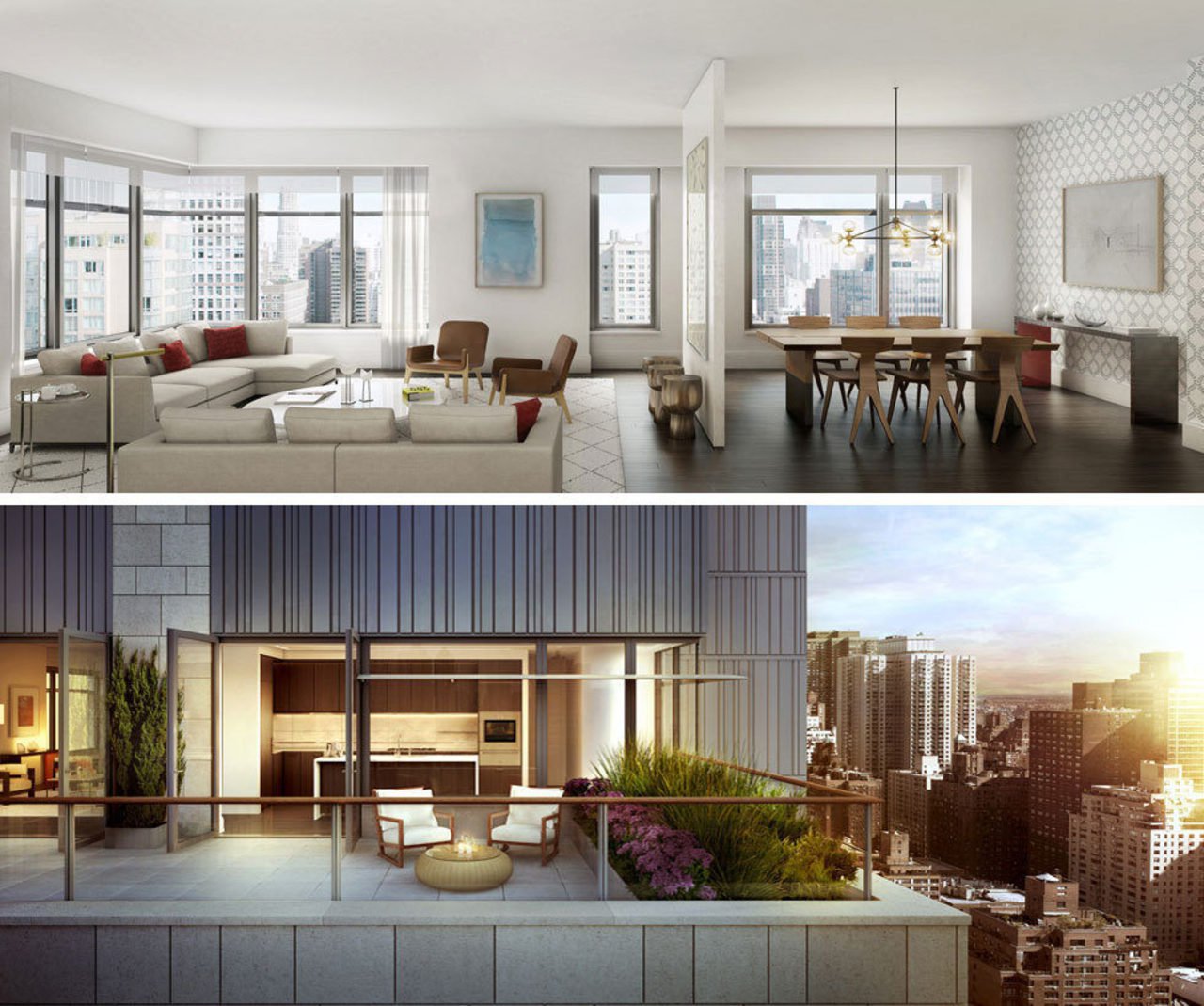 301 East 50th Street is a captivating, French-style luxury building in the heart of Turtle Bay. With impressive views and natural, sustainable materials, COOKFOX has truly combined European simplicity with American opulence. The building amenities include an impressive, natural outdoor terrace with an awe-inspiring view of East Manhattan. The 29-story tower, nearly complete, carries COOKFOX's stamp of fresh, unimpeded style. 301 East 50th Street has a few two- and three-bedroom apartments still on the market.
COOKFOX is at the forefront of economically redesigning, refurbishing, and rebranding the majority of New York City's mid-century luxury real estate. Their projects are innovative, affordable, and stunning. COOKFOX has come up with a way preserve New York's integrity and bring this city closer to its 2050 energy goal.