NYC Seller Stories: Ignacio Cesped
Frank Nicholas Poon
| October 02, 2015 | Published in
Elegran Insider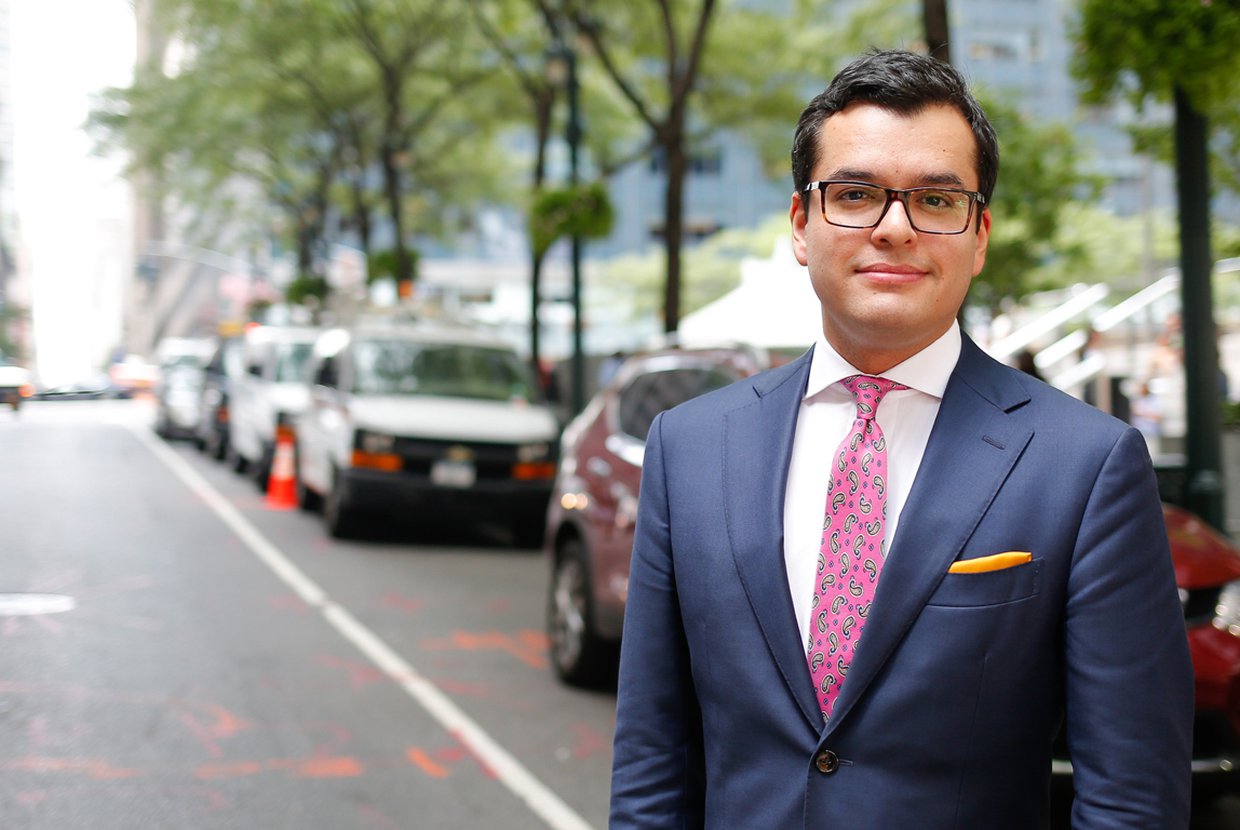 "I realized that if I survive this, I can do absolutely anything."
Meet Ignacio Cesped, one of Elegran's newest agents. Born and raised in Chile, Ignacio constantly sought out challenges and always aimed to overcome them. Working in a successful business from the ground up, Ignacio has seen the ups and downs of a business, and with his early exposure to sales, Ignacio was a natural in real estate. Aside from being passionate, you'll find that he's also talented, charismatic, and outgoing.
It's been more than a month since you've been with Elegran! So Elegran often takes on agents from different backgrounds and you also have a unique background, can you tell us about that?
Well, I started as a musician at a conservatory in my early teens, and then I moved to college and studied pop music playing guitar. I enjoyed being a singer/songwriter and it was a lot of fun.
And how did you get into sales?
When I was still in college, a friend of mine wanted to know if I wanted to make some extra money. My friend wanted to sell imported supplements from California to Chile. I thought it sounded exciting, so I was like, "Okay!" I thought what I was doing was really cool, because being a musician, it was a different experience for me.
So, working in sales, I was just talking about the products I was selling, and I didn't know what I was doing was sales at the time, until I made $4,000 on my first day — I mean all I was doing was talking to my friends.
I got really excited, so I started taking classes and training, I was interested in the whole business process of it — it sort of gave me a thrill. That's when I started pursuing sales seriously. After a couple of years, the company was doing well. My friend suggested we'd bring the business somewhere we've never been, so we moved to Peru.
I worked there for four years, and it was the toughest thing I've ever done. But this experience was interesting, because after awhile I realized that if I survive this, I can do absolutely anything. And it happened: over the course of two or three years, everything started to turn around.
You mentioned that you get this thrill off of making sales, and is that your favorite part of the job and the industry?
Yeah, it's a great thing to do, like to help somebody sell or buy with no stress. When you're working with someone who knows what to do in real estate, it helps a lot. And it's great to see clients get what they want.
Why move to New York City?
When you're still in your 20s and you can live comfortably, you get bored — like, what was I going to do now? So I decided to move to New York four years ago to find a new challenge. I learned English then I found real estate. Real estate was really the most exciting thing in the world.
And what's your biggest challenge you've had to overcome so far?
To have patience, everyone wants everything done by yesterday.
What do you attribute to your success?
Trust. It's important to develop a relationship with a client so they can trust you, and trust that you're working in their best interest. I'm confident in what I do, and I want my clients to know that. But If there is something that I don't know, then I'll figure it out before I say anything. And of course, you need the drive for it — you really have to want to do what you're doing.
Alright, shifting gears here a little bit, what do you look for an ideal New York City apartment.
I'll say it would have to be on a high floor with a view of Manhattan. When you're living in an incredible city like New York City a view of the city is a must. Also, a big space, open windows, gets tons of lights, and eclectic in a way — different styles, something that's appreciated.
And where would this amazing apartment be — like, what is your favorite neighborhood?
My favorite neighborhoods — I have a couple, like a top 10. I can say my top 3 favorite neighborhoods are Greenwich Village, West Village, and Financial District.
New construction or Pre-war Architecture?
Both — I mean, it depends, it's not like sushi or steak, you know, it depends on the neighborhood. I mean I love Greenwich Village has these old buildings that has this particular architecture, and they try to preserve. But then I also love the Financial District, and the new high-rises, they're amazing but it's not like I prefer one over the other.
Speaking of sushi and steak, you're a food-enthusiast, what would you recommend someone go check out, anywhere in particular for first-time New Yorkers?
I would recommend someone to try the whole spectrum, from street food to a fancy restaurant.
I'll say if you want to try Chinese, go to Joe's Shanghai. Katz's for a nice pastrami sandwich, Le Bernardin or Wallsé for a nice fancy dinner. There are so many, it's a never-ending thing. Basically you walk around the corner, you'll find a deli and it'll be the best restaurant.
Awesome! So for future clients, what advice would you give to a first-time buyer?
Trust your agent!
Fair enough! And last question, what are you future aspirations as a real estate agent?
Future aspirations? To be the top real estate agent in New York City!
Well, thank you for taking the time to chat with us!
Thank you!
If you'd like to contact Ignacio, he can reached at (212)-729-5712 ext. 125 or emailed at ignacio@elegran.com.