NYC Seller Stories: Jacqueline Leonardo
Stephanie Lovelle
| October 07, 2015 | Published in
Elegran Insider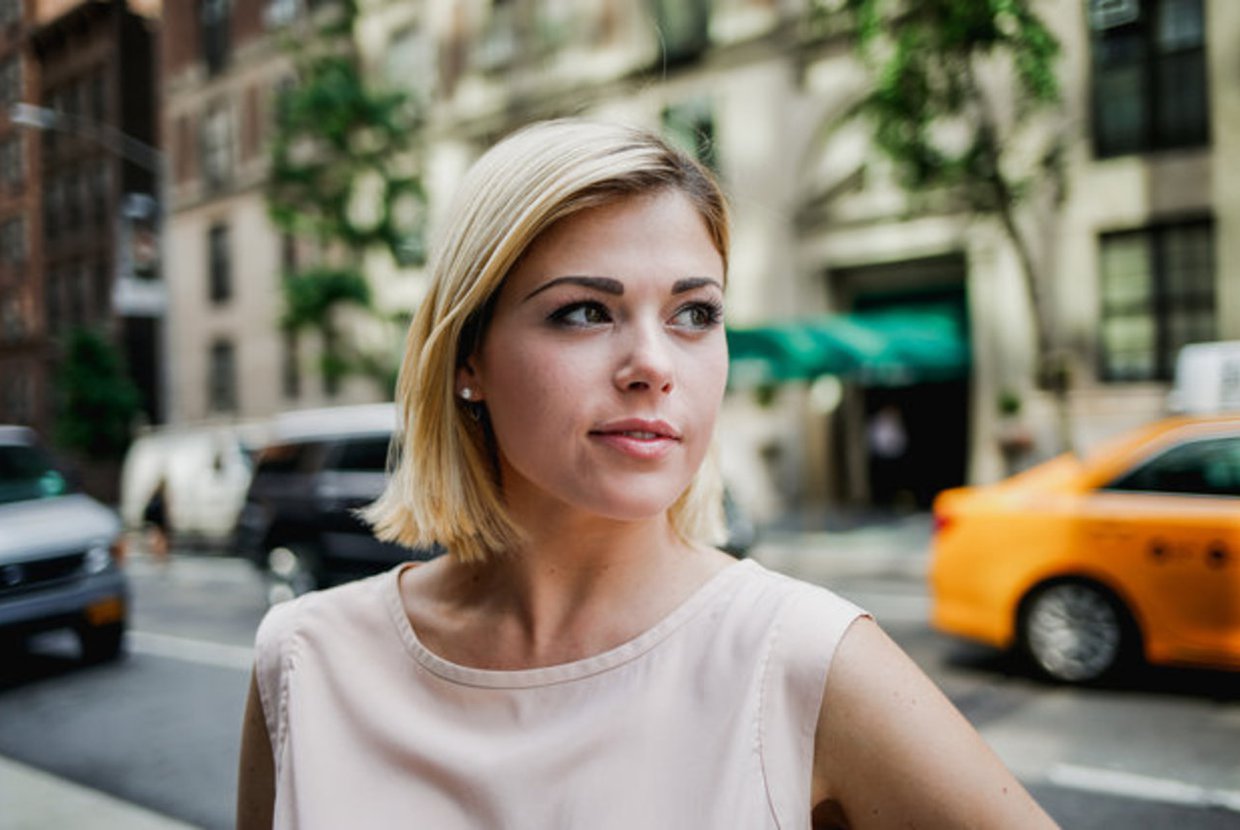 "I have a true passion for the city and find its culture and energy to be contagious. I translate this enthusiasm into my work."
Meet Jacqueline Leonardo, one of the new additions to the Elegran Real Estate sales team. Born and raised in Rochester, New York, Jacqueline moved to NYC to attend the Fashion Institute of Technology. With a degree International Fashion Merchandising Management and experience working for high-end brands, she prides herself in stellar client service and the maintenance of relationships with everyone she meets, factors that have made for an easy transition into real estate.

How did you get into real estate? What, or who, led you to join Elegran?
Having lived in Manhattan for 11 years now, I've had the experience of searching for my own apartments throughout the years. I have always found the search to be exhilarating! My enthusiasm and knowledge of the NYC marketplace, paired with prior customer-focused experience .provided an excellent platform for my transition into Real Estate.
Jared Antin was the person who led me to join Elegran. I was intrigued by the Elegran approach and how it differed from other firms. The support team and culture at Elegran complements my skills and provides the tools and resources to thrive in this fast-paced, demanding market.
Considering the number of agents within the company, what does it mean to you to be a part of this ever-growing real estate firm?
I pride myself on being part of the Elegran team. By building relationships and trust we at Elegran strive to exceed the expectations of our clients. The experienced team of colleagues and an incredible amount of resources have allowed me to fast track my career in the real estate industry.
You hold a BS in International Fashion Merchandising Management and were most recently an Executive Assistant. How does your experience in both fields compliment your work in real estate?
My training and experience in prior fields has leveraged my ability to provide clients personal, detailed oriented service in an efficient and seamless manner. With an honest and positive approach I strive to exceed the expectations of every client.
What has been some of the ups and downs for you in real estate and what do you take away from those moments as an agent?
I'm always focused on finding my clients their dream home. Throughout my career in real estate, there have been ups and downs but I always remain positive and translate this forward-thinking energy and dedication into my work.
Most successful/recent closing?
I had a client come into town with a day's notice and I was able find the perfect apartment for her and her family!
So you've lived throughout Manhattan for over 10 years. Are you a born and raised New Yorker?
I was born in Rochester, NY in a suburb called Penfield. I moved to NYC at 18 years old to attend The Fashion Institute of Technology.
Which neighborhood is your undeniable favorite?
West Soho! I used to live on Spring and Greenwich and was able to walk east to Broadway for shopping and west to the Hudson river.
At FIT, you studied abroad in Florence, Italy and your Elegran bio sites a love of travel. Where else have you visited? What city was your favorite?
While studying abroad for nine months, I've had the opportunity to travel to many countries throughout Europe including Luxembourg, Belgium, Holland, and France to name a few. My favorite would have to be Brussels, Belgium. The architecture was the grand. And I'll never forget the amazing chocolate and waffles!
Brussels or New York City?
NYC! I have a true passion for the city and find its culture and energy to be contagious. I translate this enthusiasm into my work. I am fortunate to be able to help people on a daily basis.
Your bio also states a love for culture and food. What are some of your favorite events and restaurants in New York City?
Gino's in Bay Ridge, Brooklyn is one of my favorite Italian restaurants. In Manhattan, I would have to say Wo Hop for Chinese and Nobu Next Door for sushi. My favorite NYC events include Frieze Art Fair and New York Fashion Week.
What other things do you enjoy doing in your spare time?
I energize myself by being active. I most recently bought a bike and enjoy riding around Brooklyn and exploring new restaurants and shopping. I also have a strong passion towards yoga and running. I have a 10-year-old pomeranian with whom I adore and spend a lot of time taking him to the local dog park.
What neighborhood did you recently move to?
I recently moved to Clinton Hill. I am intrigued by the neighborhood and mix of architecture!
What are a few of the key things you keep in mind when working with a client?

Trust, communication and customer satisfaction.
What are some of the short and long term career goals you've set for yourself?
My short term career goal is to continue to build long lasting relationships with new and existing clients. Long term, I would like to transition from rentals and focus in more of a sales capacity.
Which agent have you learned the most from?
I have learned the most from a colleague I sit next to at the office, Ray Urci. Ray is always warm and welcoming with any questions I have. He has been a true mentor and has helped guide me on a recent sales deal.
What advice do you have for future agents?
Be proactive and think ahead. Always be prepared for Steps 2 and 3.
If you wish to get in touch with Jacqueline, you can contact her via her by cell at 347-701-9324, in office at 212-729-5712, ext. 151, or email her at jacqueline@elegran.com.