NYC Seller Stories: Zachary Lichaa
Debbie Fleury
| October 30, 2015 | Published in
Elegran Insider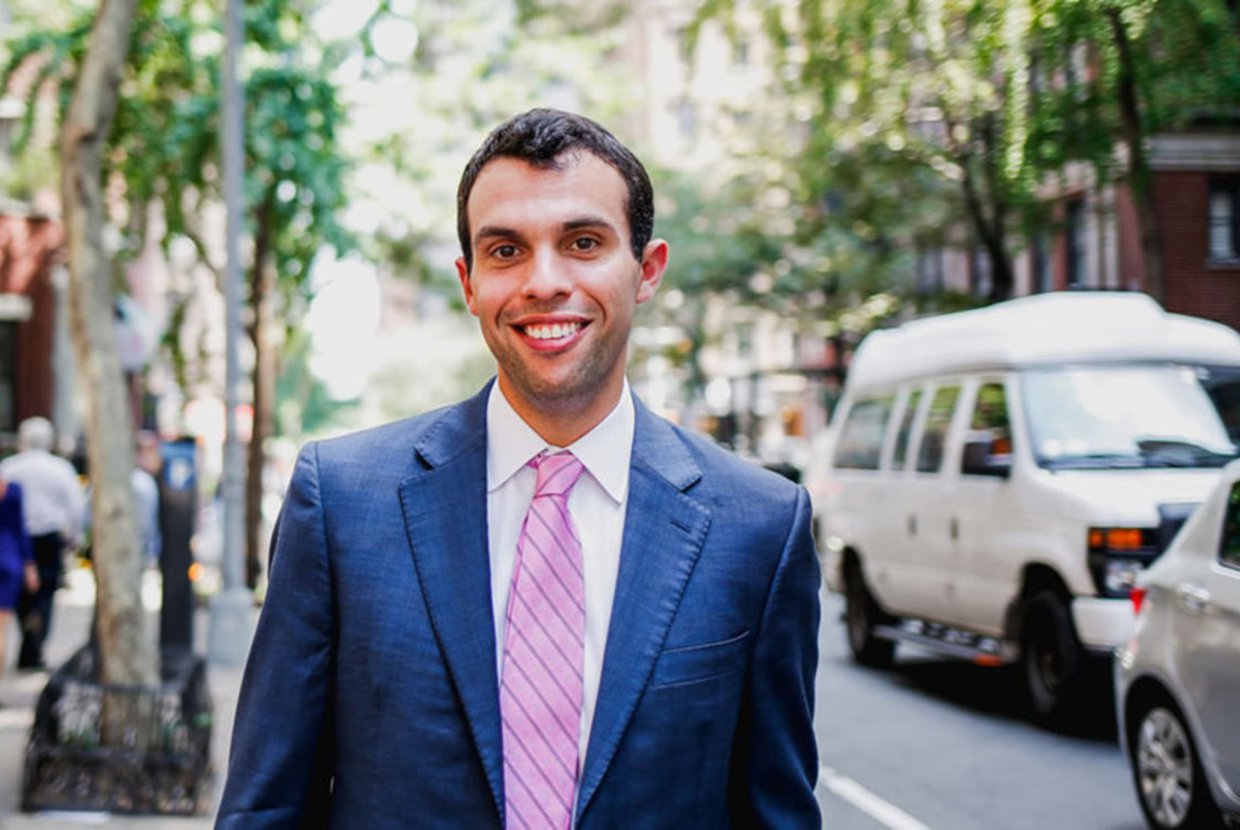 "If you want to do this job, don't be discouraged by the volatility, especially during the first year, which is crucial."
Meet Zachary Lichaa. Originally from Providence, Rhode Island, Zachary moved to New York in 2004 with a great admiration for everything the city has to offer. Having lived in the city for a little under a decade, Zachary began his career with a strong enthusiasm for the competitiveness of New York City. He knows all about the ins and outs of the city's robust nature, as well as its world-class restaurants and museums. It is this enthusiasm that has made Zachary a highly resourceful agent.
When I was in the process of looking for an apartment, it was really important to me to work with an agent who cared about my needs. And I'd like to know what is your relationship like with your clients?
My approach is really to be an adviser to my clients and to help them understand the market and ensure them a great match. I'm not pushy unless I believe that an apartment we just saw is the best fit.
How long have you been an agent?
I have been an agent for about a year. One of the reasons I've always wanted to work in real estate was because I felt that I could really convey my enthusiasm for the city to people who were either moving here from somewhere else or looking to extend their stay.
And how do you approach your work?
I bring a high level of professionalism to my work with every client. What I'm doing is working the ropes of how different neighborhoods are priced, how many ways a deal can fall apart, so all the intricacies involved in the industry are things that I take into account.
Tell me about one time that you've had to make a tough sell. How did you go about handling that?
I was actually working with a client who we thought had a verbal commitment with the owner, and the deal fell apart because within the 24 hours or so that it took us to get the paperwork in, a better offer came through. So - that's just an example of how competitive the market can get in the city. Tough sells are really just a learning experience more than anything else.
What has surprised you most about New York City's housing market?
There are a lot of surprises. I think what intrigues me the most is just how many ways a deal that you think is good-to-go can fall through. It teaches you to plug holes before they open.
When you take a step back and reflect on how your day went after meeting with a client, what moment has made you go: You know what, I think I've done a great job today?
It's definitely when I'm showing off a place that I know my client will really like. Ultimately that's the goal. If you leave and you're like, 'I love that apartment, that's the best apartment I've seen.' Any variant of that is a good day.
What advice can you give another agent who's new in the industry?
Think long term. If you want to do this job, don't be discouraged by the volatility, especially during the first year, which is crucial for learning.
I've read that you're very knowledgeable about the city and I wanted to know - what do you find most attractive about New York?
I love the city and I don't see myself living anywhere else full-time. I'm just attracted to being here because of the diversity, the restaurants – the art.
And also the food. That's primary.
People always say you're kind of locked in Manhattan, but the truth is you have some of the best beaches on the east coast a couple of hours away you have great hiking - the Catskills are close by as well. When you need to go out, there's a lot of stuff to do. So yeah, I like being here.
Now let's talk about Elegran. How long have you been an agent at this company?
I've always wanted to be an agent — I've been meaning to do it for years. I came to the point where I needed something flexible. I needed something that would give more opportunities but also give me the flexibility to do things in life that I'm most interested in.
I don't want things to be an "either/or." I want things to be an "And."
And what do you like most about working here?
The guidance. I think that this is the perfect place for somebody who is learning the industry. And the guidance and the people - that's what it comes down to. The people are great, the culture's great. I can rely on my peers, and having the kind of support and network here at Elegran's been helpful.
In your profile it reads that you were very much involved with the 3D printing industry. Is there anything that you've learned from that experience that works really well with your responsibilities as a real estate agent?
Well, when it comes to 3D printers you really need to know the ins and outs of a machine because they're all different. And the same rule applies to real estate because you need to know yours neighborhoods — you need to know the size, the layout, the amenities of a home and match that to what's available.
And finally - considering all the success you've had so far, are you happy?
Yes, yes I am! When you're a part of this business, it's really important to eat well and get plenty of rest. So yes, I am happy.