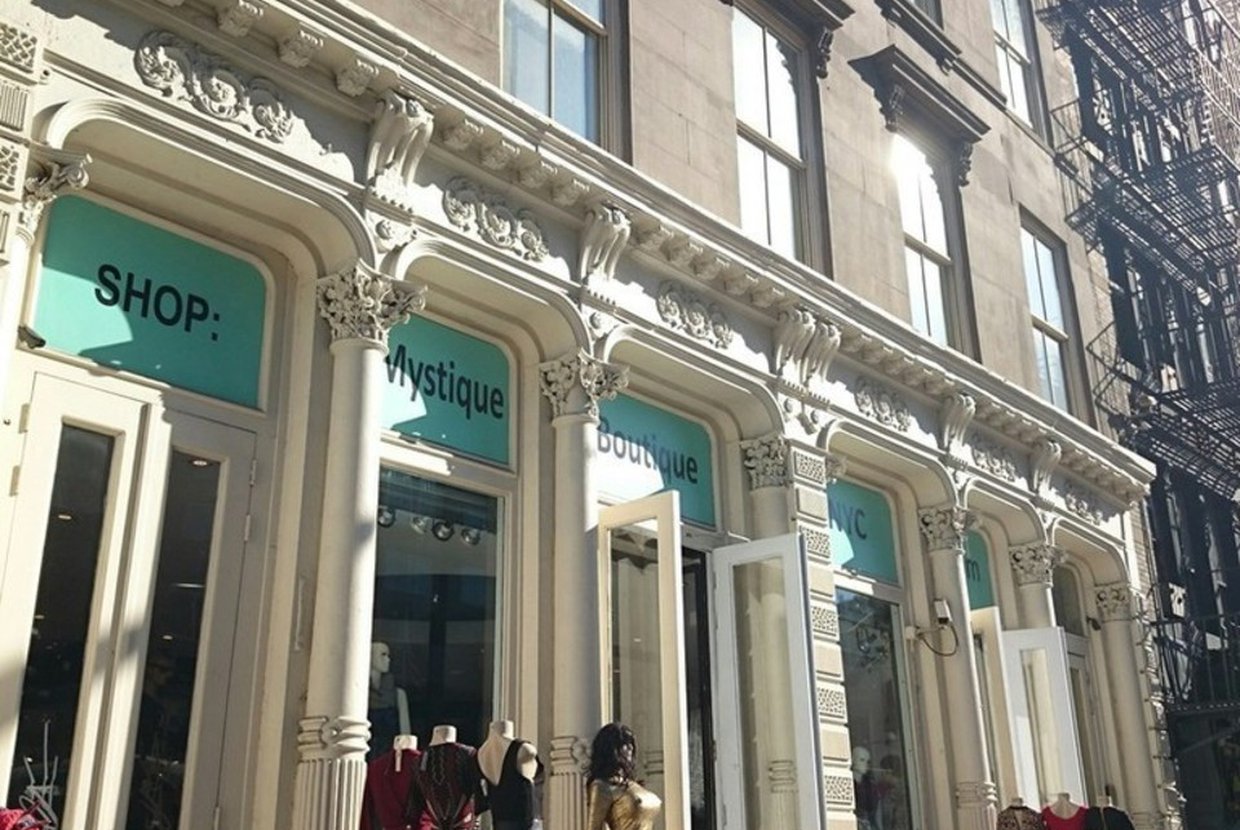 The corner of Canal Street and Washington Street has been a nondescript four-story building and parking lot for ages, but that's about to change in a seriously striking way. 526-528 Canal Street is going to become an eight-story single family mansion that from renderings looks like a glassy condo building. DXA Studio and Laufs Engineering Design are the architecture and design forces behind this truly unique and mega-luxe residence that will likely change the face of Canal Street indelibly.
The etymology of Canal Street, which runs east-west through Chinatown and provides the northern border for Tribeca, Soho, Nolita, and the Lower East Side, is quite straightforward. It derives from the Dutch "Kanaal" for the waterway that was built in the early 19th century to drain a (highly polluted) nearby pond into the Hudson River. The canal remained after the area was developed — an unfortunate occurrence because the canal had such insufficient flow that it had become a veritable open sewer. The city covered it over in 1819, but didn't ventilate it at all, so it became a covered sewer emitting an overpowering stench. Because of this, the neighborhoods that Canal Street ran through became highly undesirable and fell into disrepair. The eastern portion of Canal Street became the Five Points slum, notorious for street gangs and crime, which only led to further plummeting property values and dilapidated living conditions.
In the early 20th century, Canal Street began attracting street vendors selling discount wares of all varieties, from watches to housewares to jewelry. Because of its cutting through the heart of Chinatown, it became the main thoroughfare for the Chinese jewelry district, as well as the infamous epicenter for the knock-off handbag, accessories, and electronics market. For decades, tourists have notoriously flocked Canal Street for the counterfeited Gucci bags, Rolex watches, and bootlegged DVDs that are hawked there.
These days Canal Street is a true melting pot of old and new, from the traditional Chinese and Italian cultures of Chinatown and Little Italy, to landmarked architecture and new luxury residential developments.
The instantly recognizable domed headquarters of the Citizen's Savings Bank at Canal Street at the Bowery remains a local landmark, and the former Lowe's Theater is a stunning example of architecture preserved as a New York City Landmark.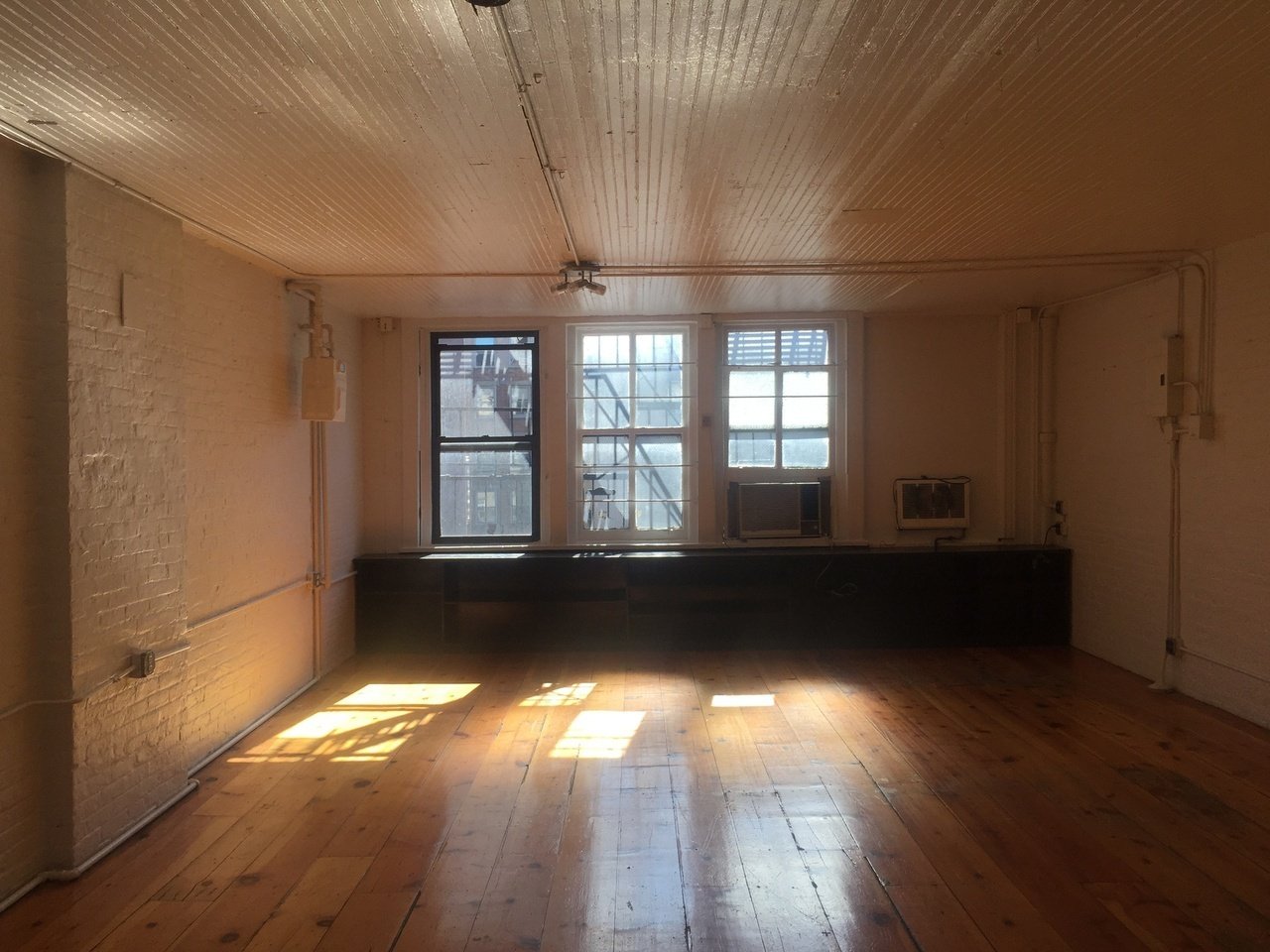 This open and airy artist's loft is the epitome of Soho style. Whitewashed exposed brick, slatted wood ceilings, and wide plank wood floors provide a sophisticated industrial-chic ambience, and oversized windows offer a southern exposure.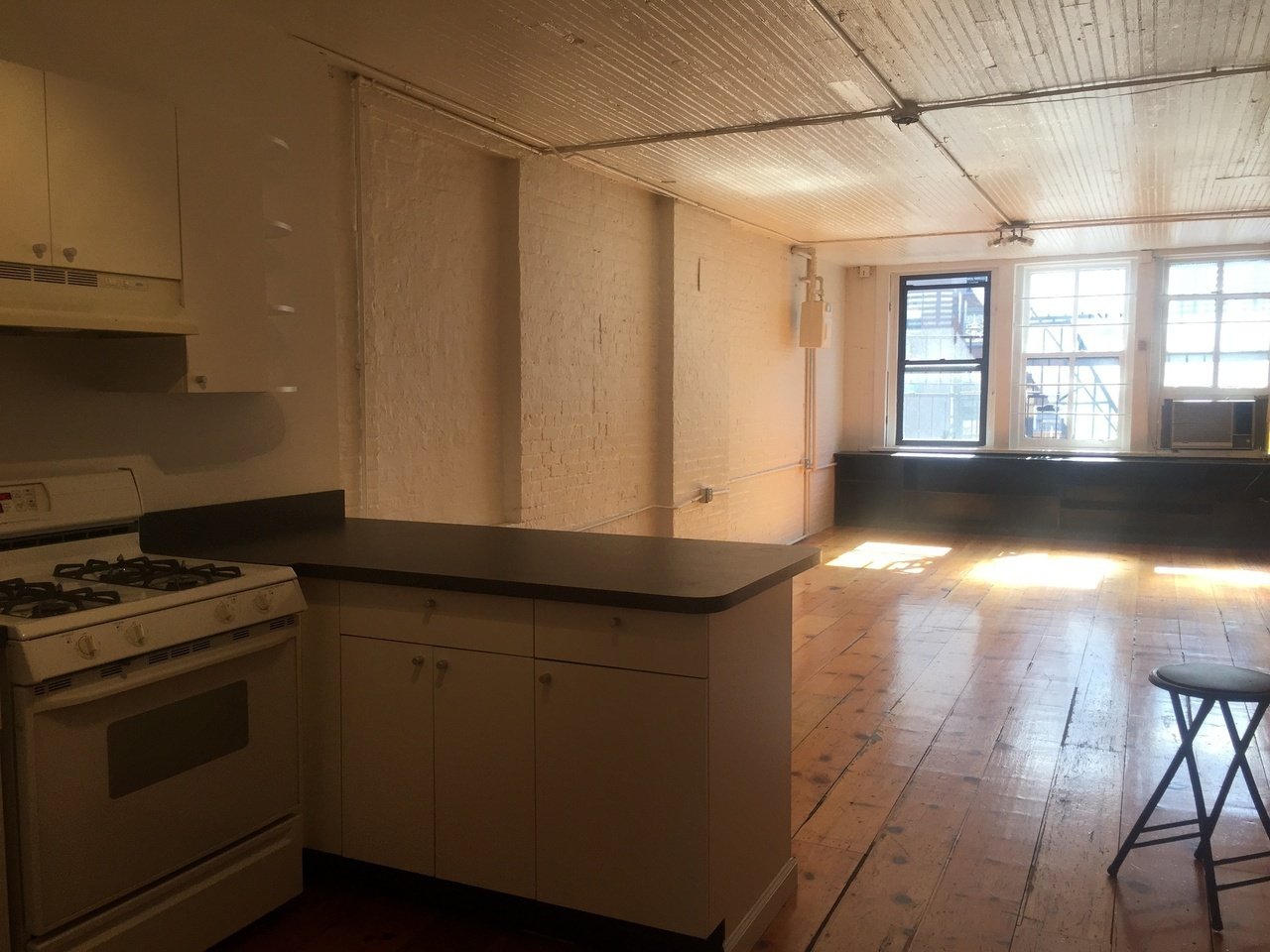 A spacious kitchen opens up to the light-filled living room, and the subway-tiled bathroom also offers an abundance of natural light. Built-in washer dryer is included.
This quintessential Soho loft features a fully-renovated 2-bedroom, 2-bathroom in an architecturally stunning cast-iron loft building. The state-of-the-art kitchen features granite countertops, and the spacious master bedroom includes an ensuite bathroom with built-in washer/dryer, spa-inspired facilities, and dual vanities. A sizeable guest room and very generous entertaining area round out this beautiful and one-of-a-kind loft.