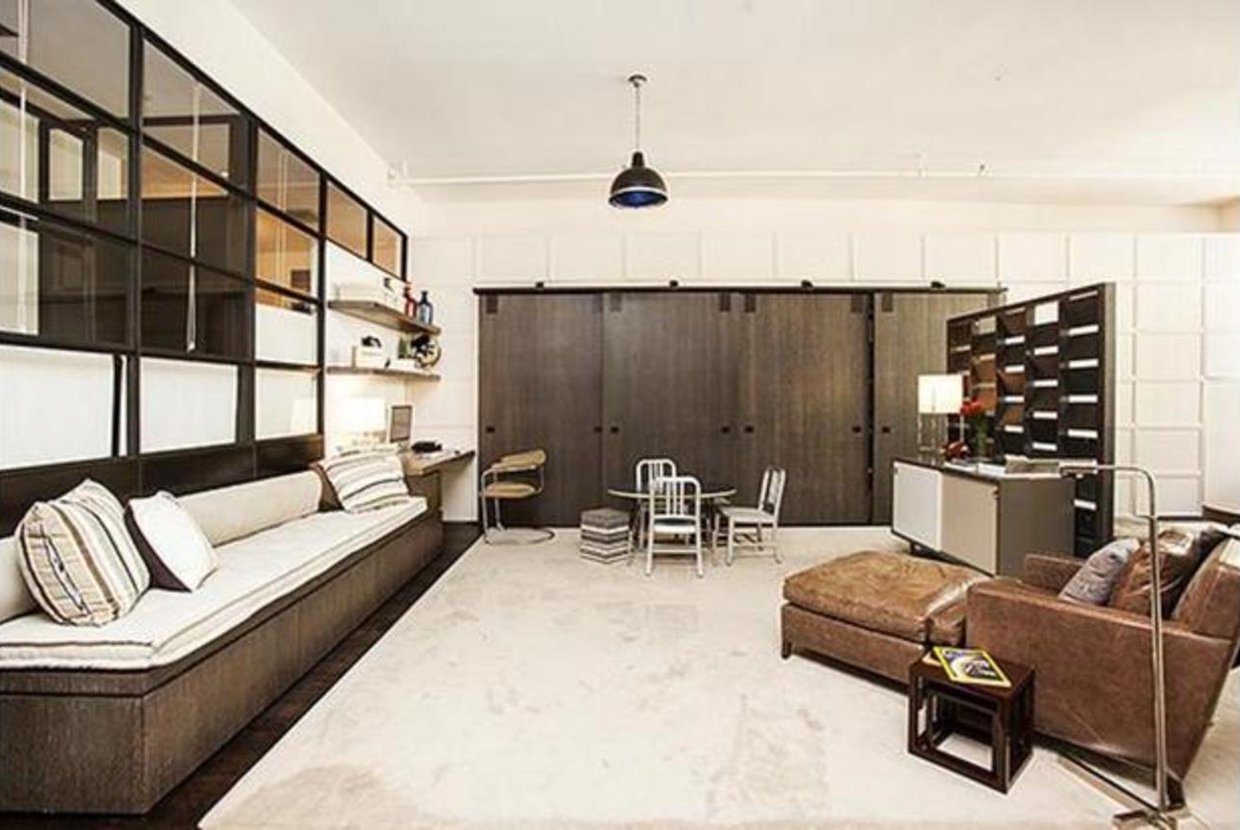 As luxury residential towers keep climbing to greater and greater heights, it seems that the "supertall" trend is also becoming a competition of which developer can build the highest structure at the quickest pace.
It's easy to get swept up in this unprecedented and often unbridled vertical growth, but let's not lose sight of all the quintessential, classic, and architecturally spectacular New York buildings that defined neighborhoods with their sublime artistry and sculpturally intricate facades.
So let's take shift our gaze for a moment from lofty heights to the iconic architecture right in front of us. First up, we're showcasing the quintessentially New York pre-war charm of the cast-iron loft.
First up, we're showcasing the quintessentially New York pre-war charm of the cast-iron loft with some Soho lofts on the Cast-Iron District National Historic Register.

Cast iron became a very popular architectural material for building facades starting in the mid-19th century. As an inexpensive alternative to brick and stone, it allowed for beautifully decorative designs in different architectural styles at a fraction of the cost and labor of traditional masonry. The technology of building cast iron structures also allowed for much larger window expanses. These iconic structures were built primarily in Soho and Tribeca to such a degree that New York City has the largest collection of cast iron buildings in the world.
Today these cast iron lofts house some of the most historically beautiful residences downtown.
Soho Greene (20 Greene St), Apt 4B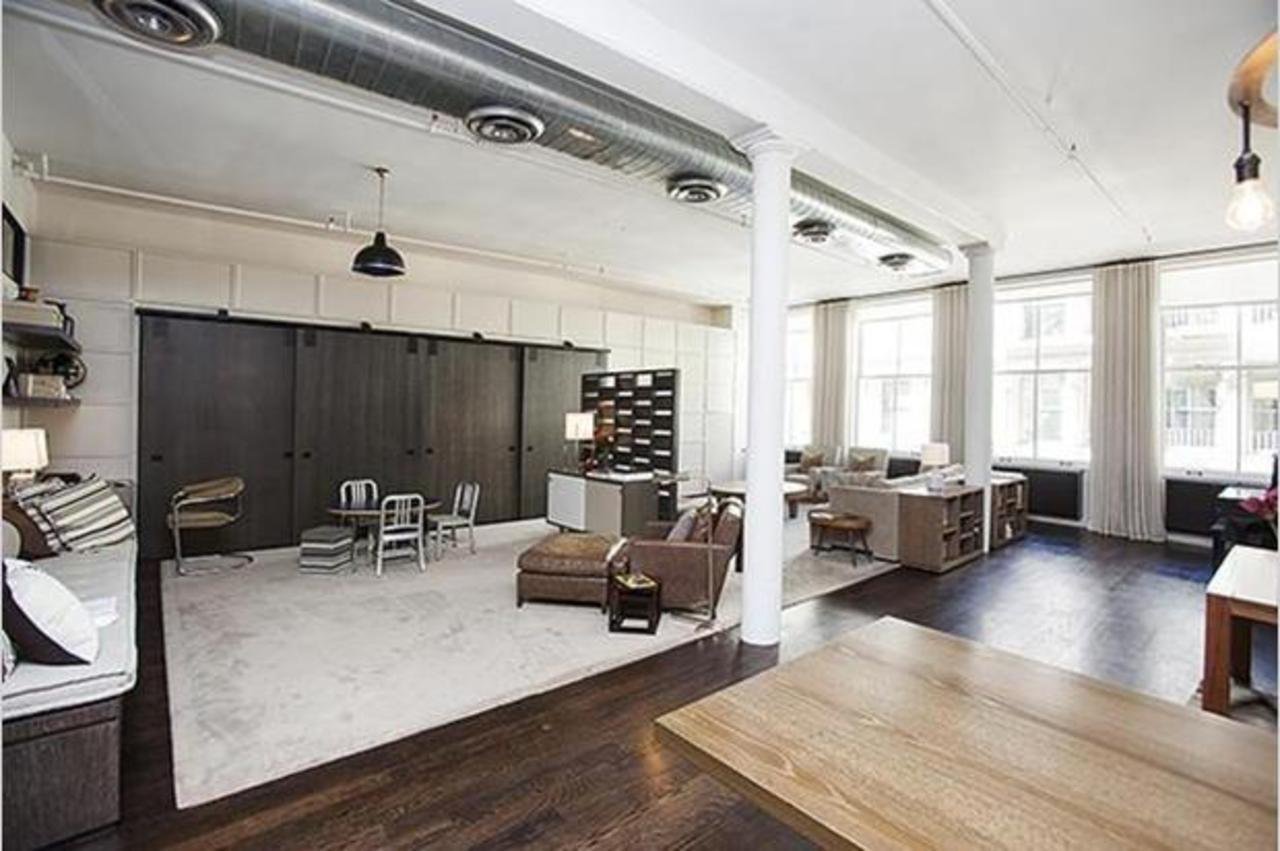 Located in the heart of the Soho Cast-Iron District, 20 Greene Street is part of the longest row of cast-iron buildings in the whole world. Built in 1880, these lofts retained their industrial charm after a full renovation into luxury residences. 
Renovated by master architect S. Russell Groves, Apartment 4B won the IDEC Merit Award for Best Urban Apartment and has appeared on HGTV's "Top 10 Lofts". It boasts 11-foot ceilings, oversized custom mahogany-framed windows, and a grand-scale floor plan with solid oak plank flooring and 8-foot solid walnut doors. There are antique aluminum louvers and steel factory windows dividing the den and the living room, which has extravagant oak doors on stable-house style rollers.
The professional chef's kitchen features a Sub-Zero Pro 48 refrigerator, Viking 36" range, and custom Viking 200-bottle wine fridge.There is central air conditioning and a spacious laundry room with side-by-side washer/dryer. 20 Greene Street offers a private keyed lock elevator.
The Grand Mercer (47 Mercer St), Apt 3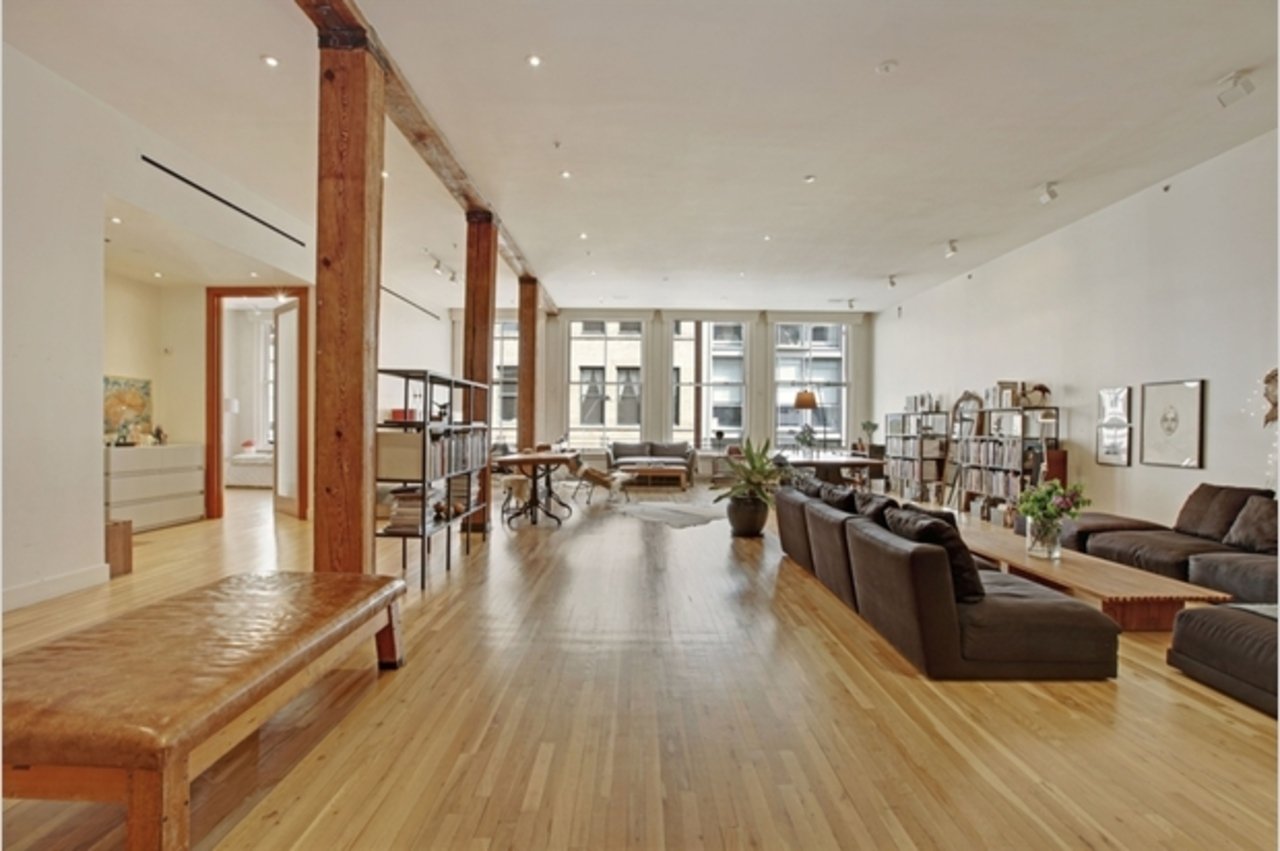 47 Mercer Street is a classic cast-iron loft housing six boutique condos. Its elegant lobby has an oversized, key-locked elevator opening directly into each loft.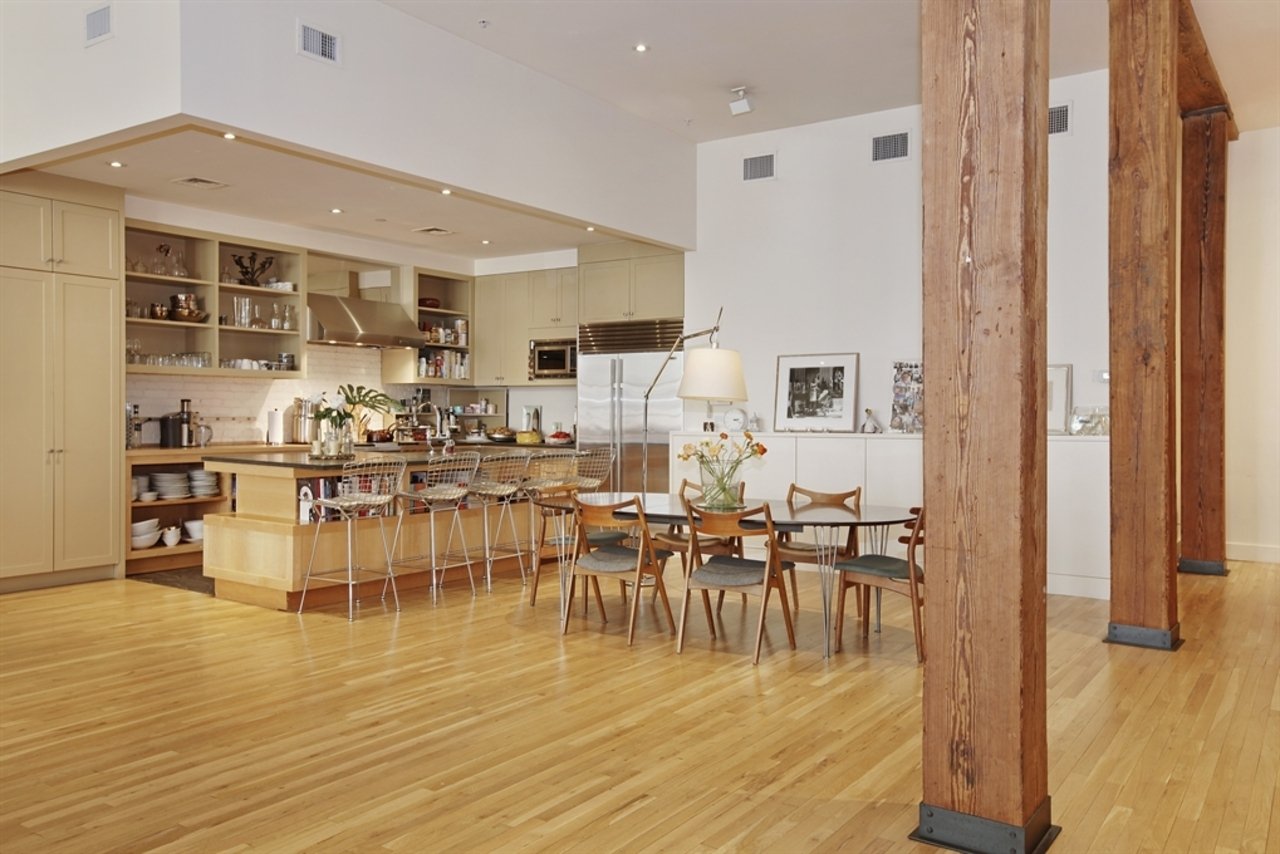 At almost 4,000 sq ft, Apartment 3 is an expansive loft with 12-foot ceilings, slatted hardwood floors and the original timber columns and beams. There are 12 oversized windows in all, a massive open chef's kitchen, and four windowed bedrooms. The loft features a washer/dryer, video security, elaborate refrigerated wine storage, and multi-zone air conditioning. 47 Mercer Street has a fully-staffed management company with on call superintendent. Nearby parking is available.
115 Spring St, Apt 2FLR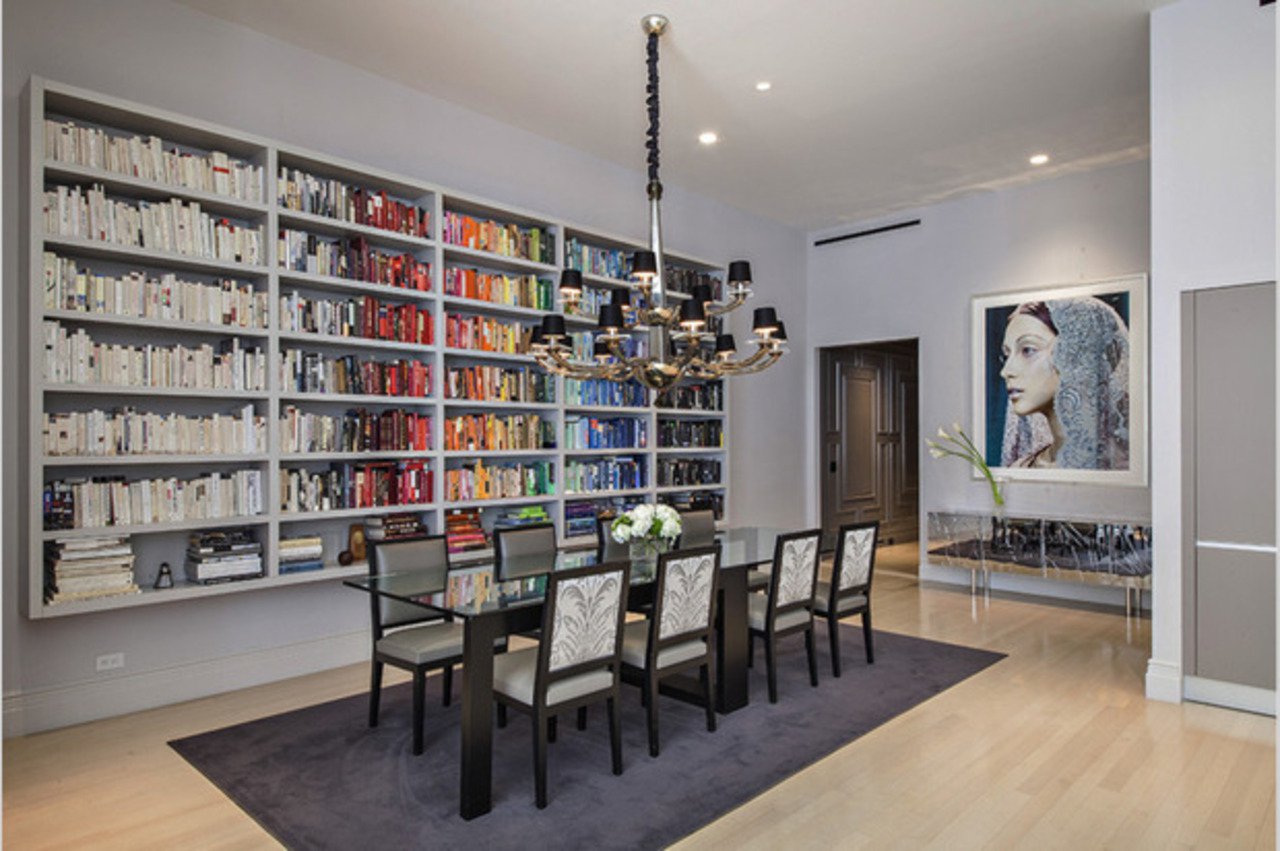 115 Spring Street is a four loft co-op in a classic cast iron building. Apartment 2FLR is a Vogue magazine–featured, full-floor loft. This ~3,000 sq ft 3-bedroom, 2.5-bathroom residence has soaring 14-foot ceilings, floor-to-ceiling, double hung windows, and exposed cast iron columns.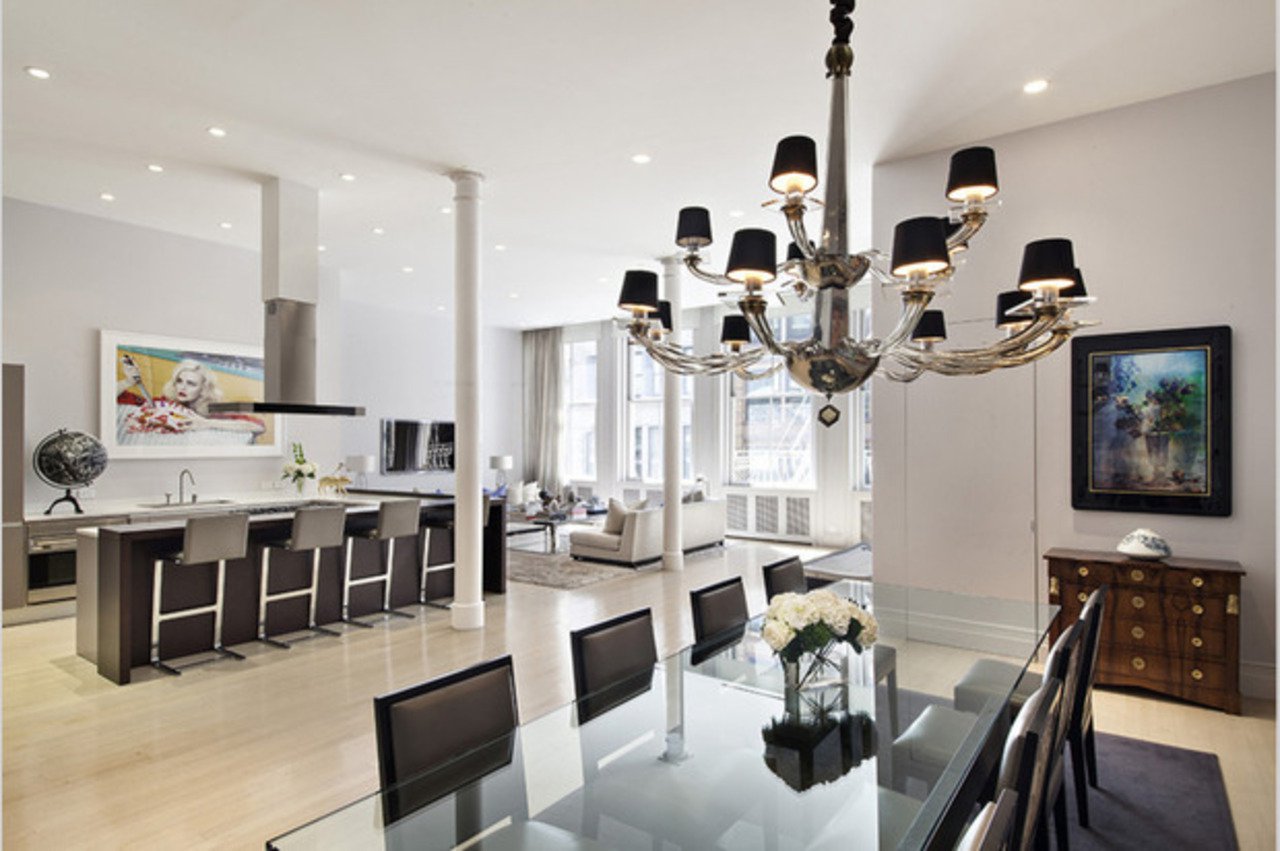 The great room offers southern exposures from four grand windows. The 22-foot long dining area is lined with custom floor-to-ceiling shelving and a fully-integrated custom kitchen with stone serving bar and state-of-the-art appliances. The laundry room lies off the kitchen, and features side by side washer/dryer, sink, and storage. The beautifully paneled media room is intimate, yet extravagant. The master suite has custom de Gournay wallpaper, spacious dressing room, and 5-fixture master bath with soaking tub and separate standing shower. There is central air conditioning throughout.
This elevator loft co-op offers roof access.
114 Mercer St, Apt 5FLR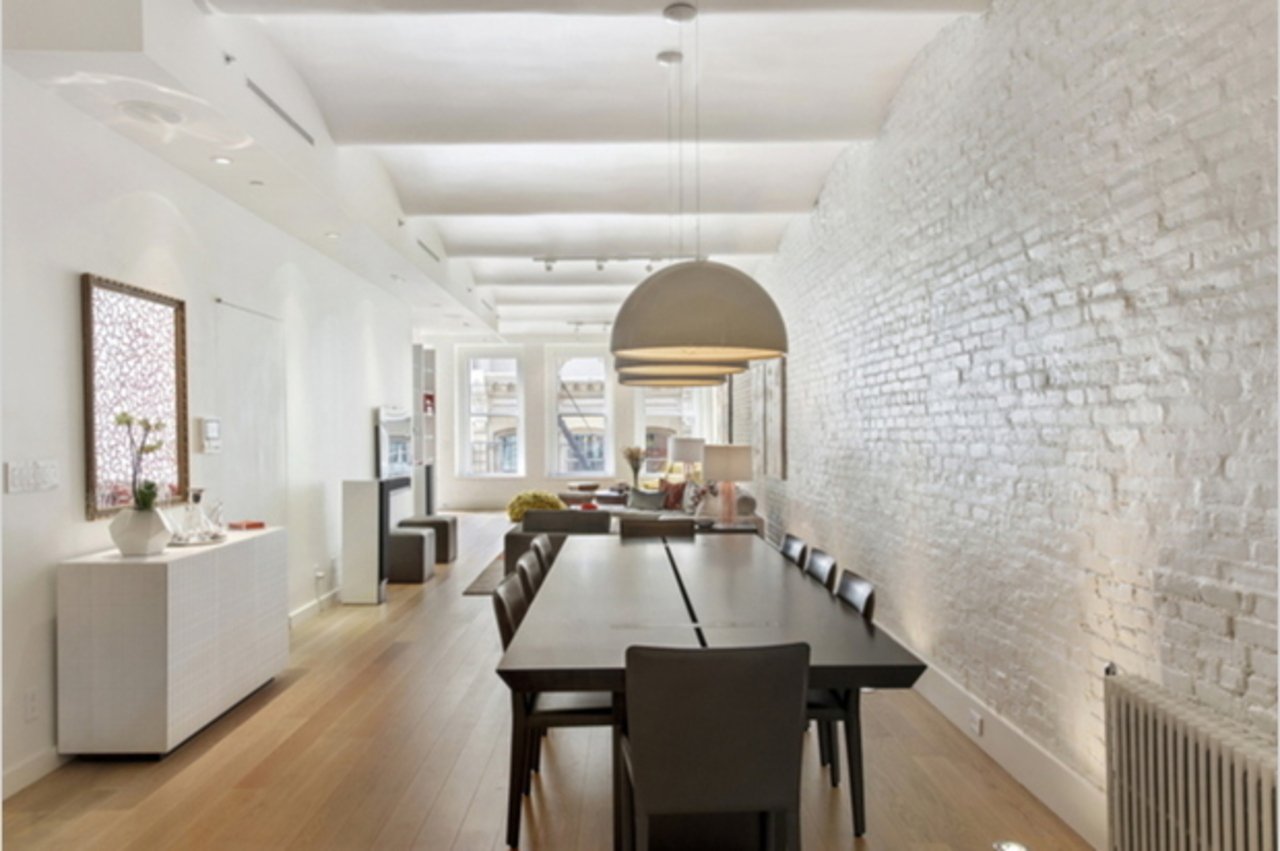 Built in 1905, 114 Mercer is classic pre-war Soho. Apartment 5FLR is a full floor loft with 11-foot barrel vaulted ceilings, exposed white washed brick, and white oak plank flooring. The custom Italian kitchen, designed by Molteni & C-Dada, features state-of-the-art appliances by Miele, a Viking six burner stove top, and Hansgrohe fixtures. Countertops are Caesarstone, and the Blanco basin sink features a filtered hot/cold water system. Additional appointments include a wine reserve and spacious pantry.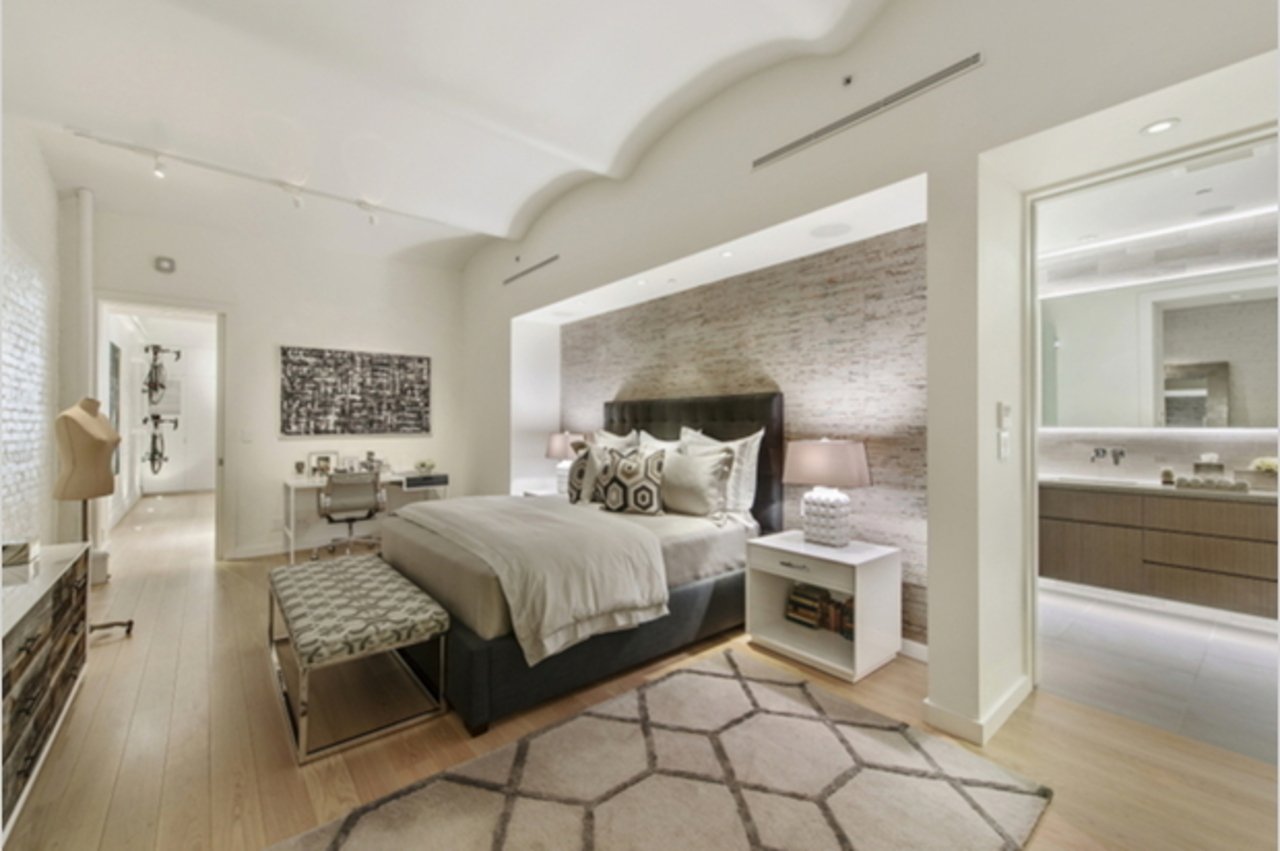 The master bedroom features an oversized walk-in closet custom designed by TransForm. The master bath has a seated spa shower, double basin sinks by Duravit, NuHeat radiant heated flooring, and Hansgrohe hardware. 114 Mercer Street features a landscaped roof deck.
101 Greene St, Apt 4B
101 Green Street is a classic cast-iron loft condo building. Apartment 4B is a 3,000 sq ft 3-bedroom, 3-bathroom loft with wood-burning fireplace, exposed brick, original timber beams, and polished ebony slatted wood flooring.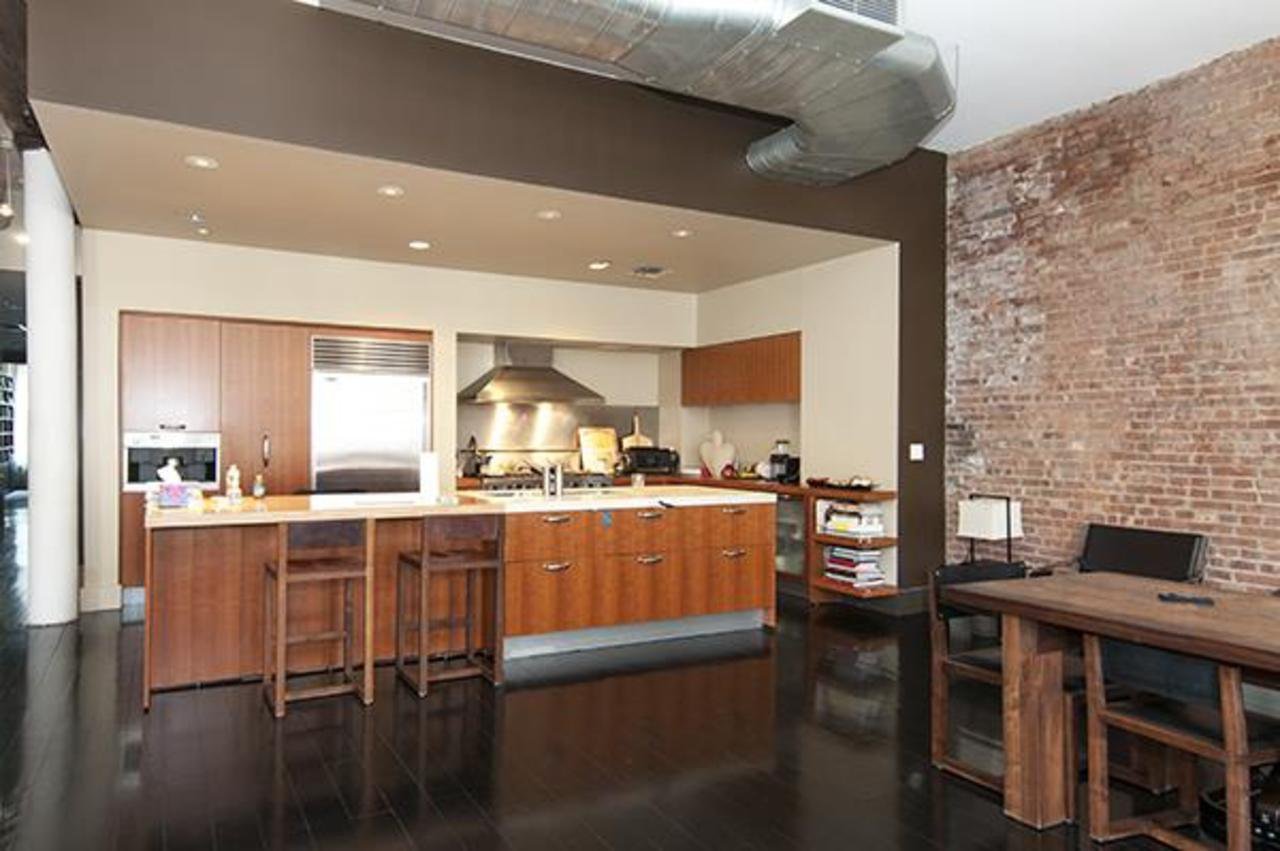 The open chef's kitchen features integrated stainless steel appliances. The master bedroom has an expansive dressing room and the ensuite master bath offers double basin sinks and top-of-the-line finishes. There is central air throughout. 101 Green Street is a fully-attended, keyed-elevator building.