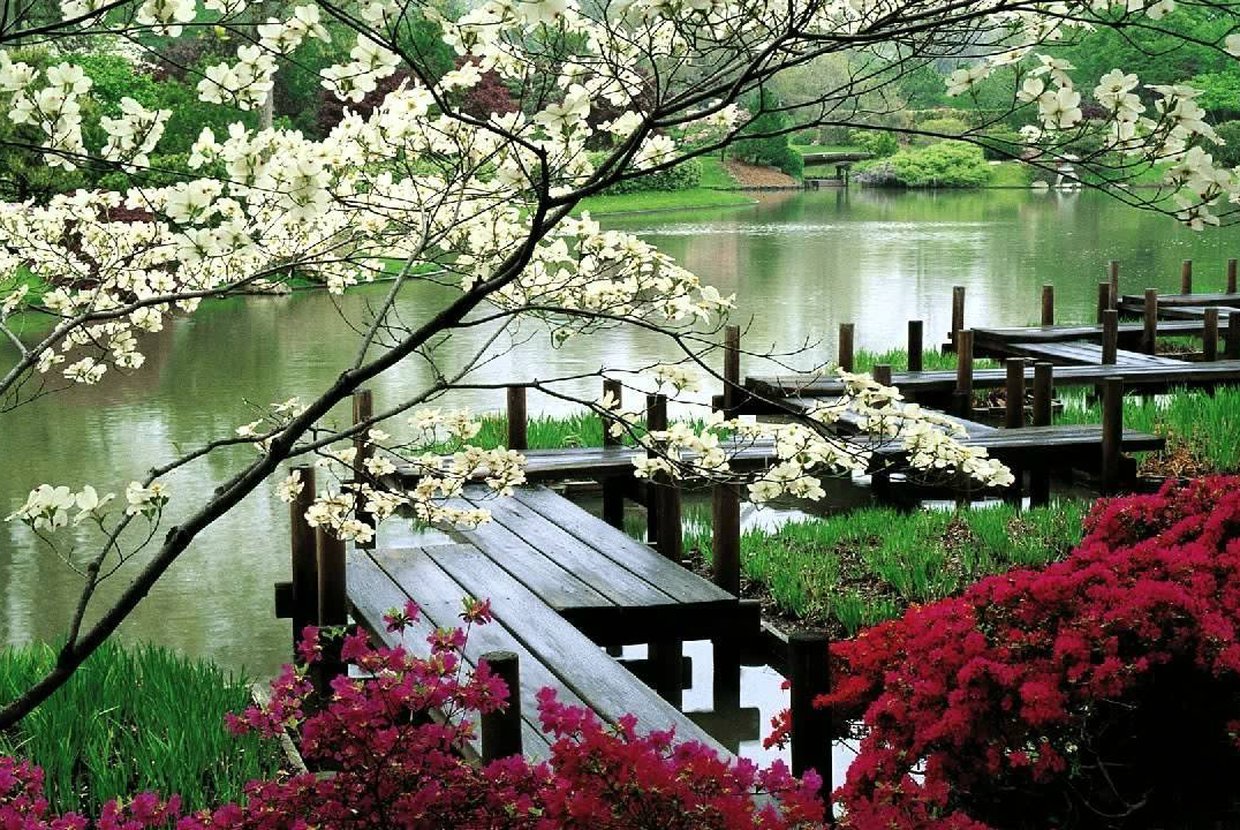 Feng Shui is thousands of years old. In China, it is a way of organizing space, thought, and energy. Its definition is, "a system of laws considered to govern spatial arrangement and orientation in relation to the flow of energy [known as Qi], and whose favorable or unfavorable effects are taken into account when sitting and designing buildings." The words Feng and Shui literally translate to 'Wind-Water.' The good energy known as Qi (or Chi) is achieved through proper placement of materials and energies, along with good home maintenance and positive activity.
Feng Shui has been used in China to identify and scout land for homes, burial sites, palaces, government buildings (like the Bank of China building in Hong Kong,) and public monuments. During the reign of Mao, Feng Shui was banned due to its 'mystical elements', but today it is back and widely accepted all over the world. Some large-scale work was done in New York in 2005 when Donald Trump sought the help of Masters Tin Sun and Pun Yin to Feng Shui the Trump International Hotel and Tower. The 44-story building borders the Upper West Side and Midtown West.
Master Pun Yin, daughter of Master Tin Sun, is currently one of the most widely knowledgeable masters in the west. Yin began studying Feng Shui at the age of 10 and completed a 15-year apprenticeship under Master Tin Sun. Pun Yin provides in-home consulting services to New Yorkers and businesses to help them achieve good energy and balance in their private spaces and offices.
Master Pun Yin explains there are five elements of Feng Shui: wood, fire, earth, metal, and water. Each element has a masculine and feminine principle, also known as yin and yang. The elements have varying verbiage and descriptions.
Master Pun Yin describes the five elements as:
Water: intuitive, sensitive, emotional, fluctuation
Wood: persistent, uncompromising, strong-principled
Fire: initiation, passion, command, courage, ambition, determination
Earth: practicality, responsibility, seriousness, conservatism
Metal: creativity, flamboyance, materialism
Part of Yin's job is to transfer these elements to your apartment, and align them in the proper direction or space for optimal Qi.
Firstly, it is important to have a balance. According to HGTV, getting rid of negative energy is crucial. Any item in your apartment that brings up bad memories, causes clutter, or is considered unfinished business must go. Next, focus on the light and air quality. If possible, bring in fresh air. If not then purchase an air purifier or add a slight scent to your air conditioning unit. Trash, animal waste, and food smells should be isolated or removed entirely. Think about moving the litter box to the bathroom or a corner where the smell is minimal. According to the Huffington Post, fresh air "energizes, decreases stress, and boosts your immune system." To keep air clear, take out the trash as often as possible and even purchase odor-shielding trash bags with a light scent.
Bedrooms tend to be our hideaways or sacred places. We go there to unwind, rest, and reflect. In Feng Shui, the bedroom is centered around the bed. The bed should be as far from the door as possible and never directly facing it. One should however, be able to see the door. Having it in view offers a sense of security and comfort. If the feet are pointing towards it, a buffer should be placed between the foot of the bed and the door, like a footboard or a small ottoman. Should the individual(s) feet face the door while lying down, they are assuming the "death position," which you do NOT want to do.
Bedroom furniture should also have round and/or soft lines. According to Sally Painter, Feng Shui practitioner, jagged or sharp edges should be avoided. Never fear, there is no need to purchase all new furniture. Just drape a decorative cloth on top or add a runner to the sides of the piece. The nightstand is the first point of contact when getting out of bed. It should only house the essentials, and should never be cluttered with food or work-related documents. Secondly, there should always be two nightstands, even if the person is single.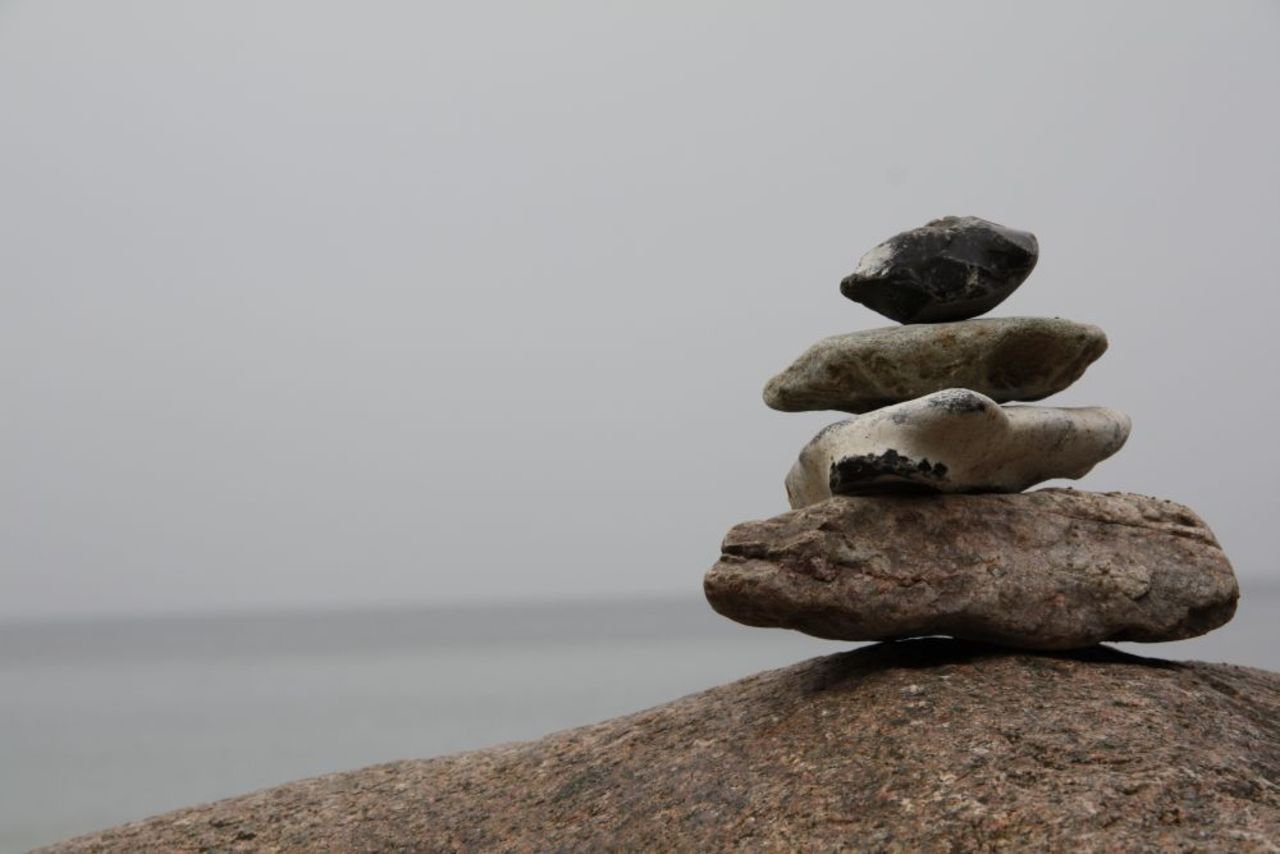 Bedroom lighting is similar to home lighting: allow for as much natural light as possible during the day. At night, light should completely be blocked from the room. If possible, artificial light should be set on a dimmer so it can be adjusted for day and night time. Night time should always have low lighting to promote relaxation and sleep.
Then, there is the mirror thing. According to Feng Shui Tips, ABSOLUTELY NO MIRRORS especially on the ceiling. Mirrors create negative energy in the bedroom. There is nothing wrong with having a full-length mirror in the closet or on the opposite side of the door, but nothing interfering with the bedroom space.
There are millions of 'Do's and Don'ts' in Feng Shui. The ultimate goal is to keep the space neat and organized, while channeling energy and ambiance towards the intended use. New Yorkers often struggle with space and clutter, and ridding themselves of the mess can really make a small space a lot more comfortable and lively.