#SotW: Sixth Avenue—A Brief History of the Street With Two Names
Serena Horrigan
| November 03, 2015 | Published in
Elegran Insider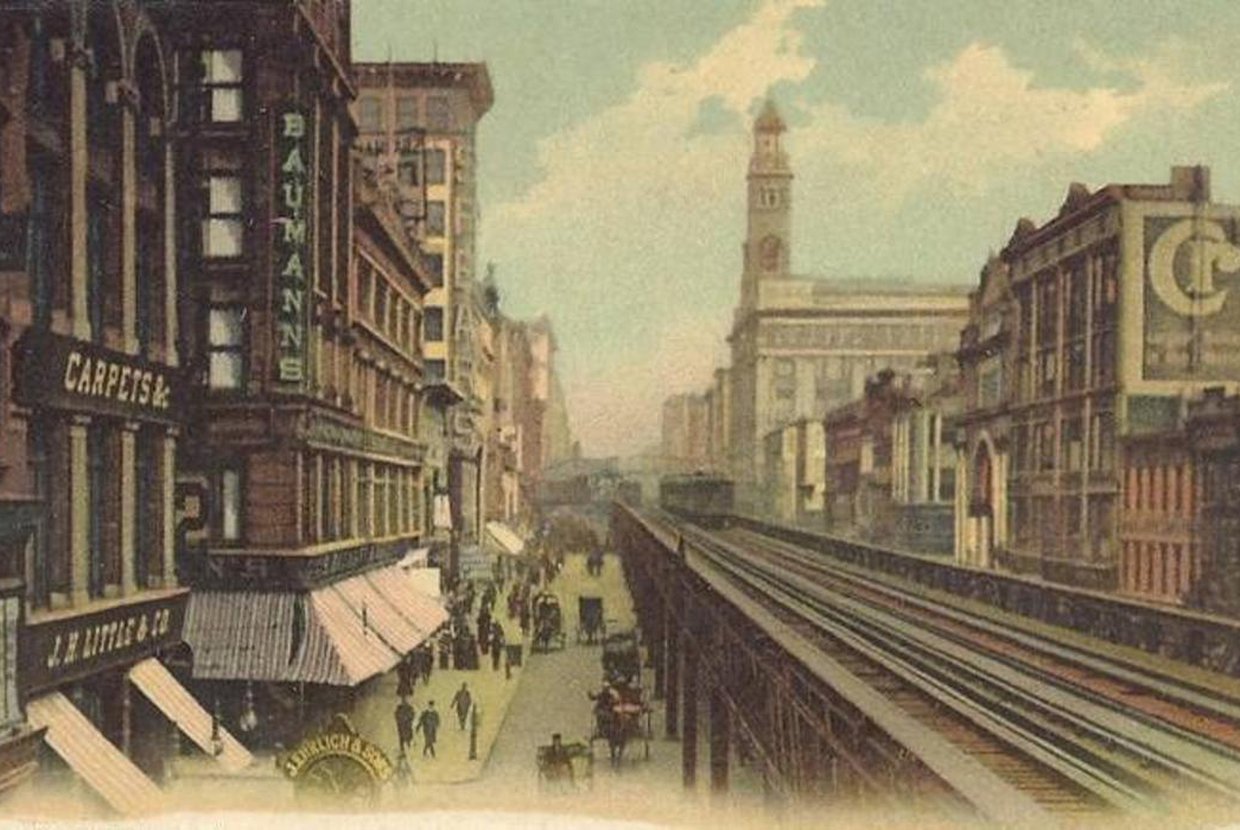 This Halloween weekend, thousands of people descended downtown for the 42nd annual Village Halloween Parade. The bacchanalia of floats, marching bands, and costumed parade goers hit the stretch of lower Sixth Avenue for what is considered the biggest Halloween celebration in the world.
Sixth Avenue's identity goes far beyond its Halloween revelling, however, and has been an integral part of the West Side's development and culture since it was laid out in the early 1800s. And back then, 11th Street was considered the northern border of the city.
Sixth Avenue runs uptown from Franklin Street in Tribeca all the way up to Central Park South, and passes through Soho, Greenwich Village, the West Village, Chelsea, the Flatiron District, and Nomad, before ending up in Midtown North.
In 1878, the IRT Elevated Railway, known colloquially as the El, was built above Sixth Avenue. The Sixth Avenue El, which cast a dark, uninviting shadow over many streets on the West Side, significantly reduced property values on Sixth Avenue. By the 1930s however, commercial business and building owners who were negatively affected by the shadows of the El campaigned to have it torn down.
Former Mayor Fiorello La Guardia had Sixth Avenue's official name changed to Avenue of the Americas in 1945 in an effort to bring Central and South American nations to build consulates along the avenue, as well as breath new life into a rather lackluster street. With the name change came street signs affixed to streetlights that displayed the flags of Pan- American countries. Sadly, these historical artifacts weren't maintained, and most of them had been removed by the '90s. The name Avenue of the Americas remains, but it never caught on with New Yorkers, and someone referring to it as Avenue of the Americas has become a sure way to spot a tourist.
Sixth Avenue is home to many culturally iconic buildings, including Radio City Music Hall, The International Center for Photography, and Macy's Department Store.
The wave of super luxury commercial development has come to Sixth Avenue of late as well. The Bank of America Tower looms large in Midtown, adjacent to Bryant Park.
One Soho Square is a Gensler-designed, 786,000 sqft office building developed by Rockpoint Group and Stellar Management. One Soho Square recently opened, bringing an innovative, inspired office concept to Soho. The building is actually the morphing of two separate buildings, 161 Avenue of the Americas and 233 Spring Street, and has nine oversized terraces, a massive, building-wide roof deck, and three full-floor penthouses.