Underrated Luxury: 2-Bedroom Manhattan Homes
Debbie Fleury
| November 18, 2015 | Published in
Elegran Insider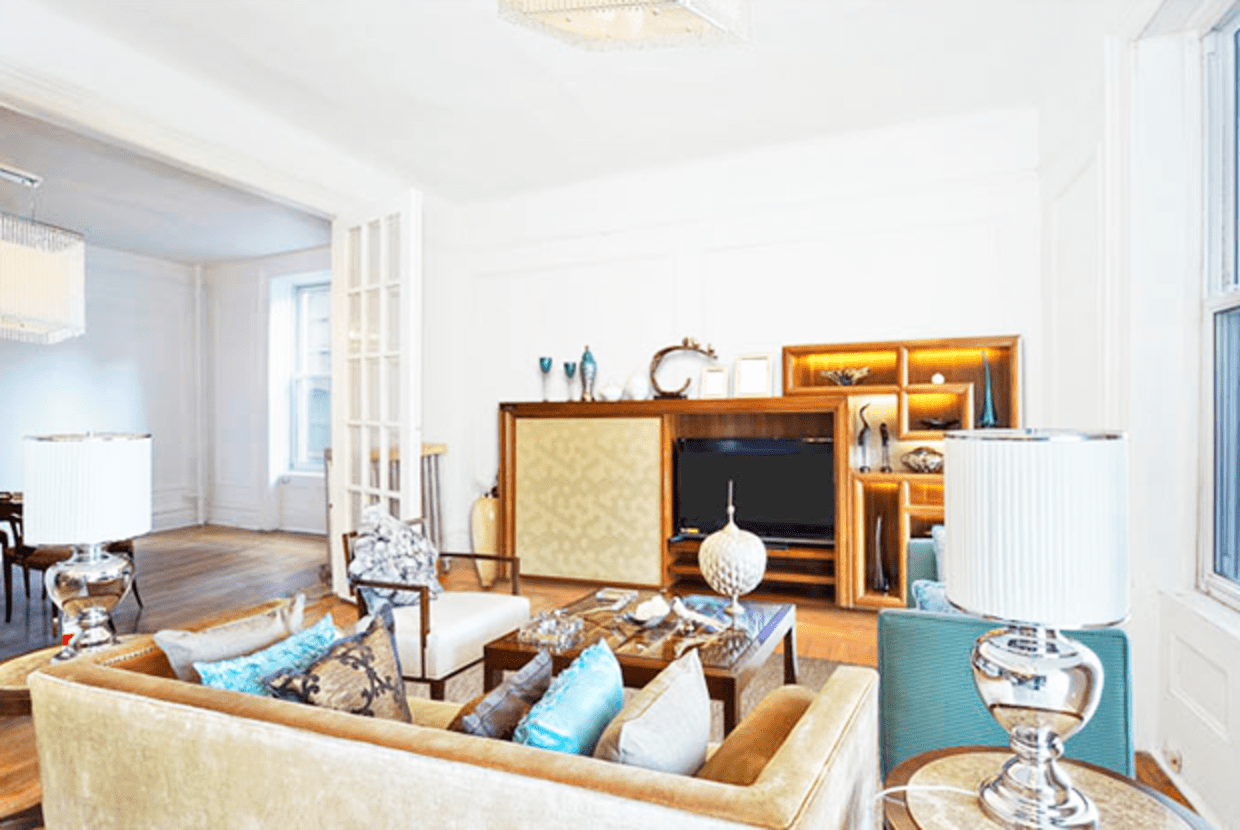 Longtime New York residents from the 1980s and 1990s can attest that they were lucky to purchase their homes through an efficient and less competitive housing system. And since that period, as the economic situation of city residents began to change, many of the city's buildings transformed as well — Harlem started to have bigger towers, Midtown went unhinged by its own level of construction, and many Upper West Side homes have been converted into single-family townhouses.
When paired in the same sentence, New York City and affordability are combative agents. In recent years, Manhattan and Brooklyn have accumulated a strong demand for some of the best living experiences that the city has to offer. Anyone with the means to live elsewhere are choosing to live in the city, and subsequently the surge of interest for city housing is closing in on 1- and 2-bedroom homes.
For those currently searching for luxury space in the city, new buyers are elbowing through an expected reality check. It takes a bit of perseverance to come out on top of housing proceedings, and wind up with a place one can truly call home.
To give you a head-start on your search, here's a shortlist of 2-bedroom homes currently available on the market for under a cool million:
Located in the East Village, 636 E 14th Street's Apartment 17 is a classic pre-war home, conveniently located a few avenues from the L line. Elegantly designed with exposed brick in each room, the apartment has dark hardwood floors and 12 foot ceilings. After a sensible price drop, the apartment is on sale for $645,000.
The Art House is a stunning and newly developed luxury condo in Harlem, and Apartment A2C is a 2-bedroom home with 750 sqft of living space. Highlights of this apartment include: natural hardwood floors, a fully furnished kitchen and a newly renovated bath with marble tiles. The Art House also has a variety of services available to its residents, including a rooftop deck, full-time doorman, fitness center and sky lounge.
Situated at Lincoln Square, Apartment 3D at the Santa Monica is a pre-war 2-bedroom, pet-friendly home with 10-foot ceilings and an expansive living and dining room. Conveniently located near the 1, 2, and 3 lines between Riverside Drive and West End Avenue, the home comes with a bike room, washer and dryer installation, and a standard amenity package for $725,000.
Private gardens for residents is at the top of the amenity package in Harlem's 1400 5th Avenue. Apartment 40 is a 2-bedroom, 2-bath condo valued at $925,000. It's conveniently close to the 2, 3, 6, B, and C lines and the apartment comes with a common courtyard, a 24-hour doorman, gym, children's playroom and more.
The Powellton is an historic building with newly renovated homes at the corner of 97th and Broadway. Apartment 5M is a 2-bedroom home with a modern landscape and floorplan mounted with brightly polished hardwood and stone. Amenities include: a live-in super, full-time doorman, private storage, and pets are welcome. The home is currently up for grabs for $995,000.