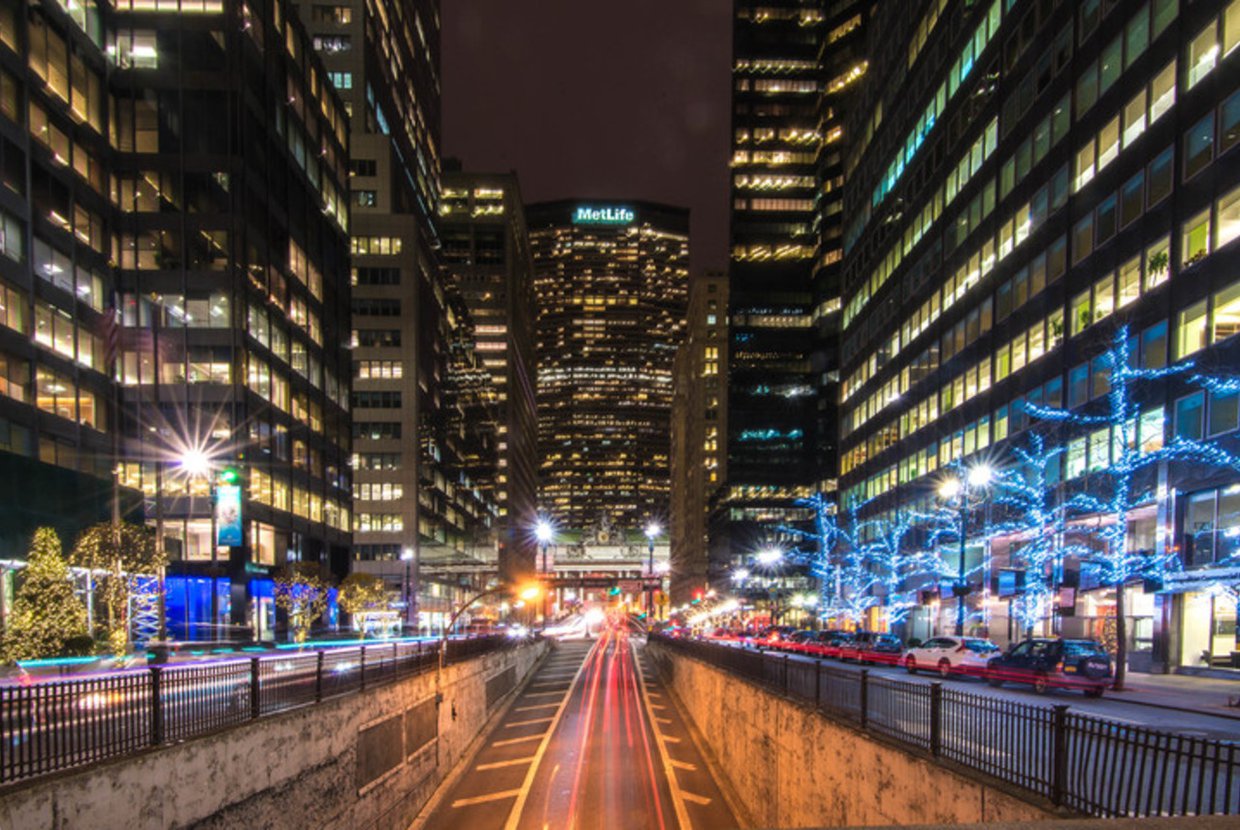 As the price of New York City apartments continues to soar as high as the luxury towers so many of them inhabit, many buyers are facing a dilemma: cash in hand is the ultimate buyer's advantage, but what to do if you don't have the full cash amount at the ready, and don't want to acquire the added burden of a mortgage?
In these cases where buyers typically have some of the cash needed towards the sale and other assets in their stock portfolios, brokers, for whom "cash is king" is practically a mantra, strongly suggest their clients utilize a financial adviser to source other assets that they can borrow against. While these assets have traditionally been a second home, buyers are more and more using their stock market investments. A financial advisor then leverages secondary assets to devise loans such as a "non-purpose loan", which is a loan backed by a buyer's financial portfolio. This financial tool, known as securities-based borrowing, enables the existence of the coveted all-cash offer and accelerates deal making.
Securities-based borrowing currently accounts for more than 50 percent of sales in Manhattan's luxury residential market, not due only to its unparalleled market competition, but also because of myriad benefits that are hard to pass up. By using this method of non-purpose lending from stock portfolios, the buyer gains instant access to liquid assets, low repayment costs, and flexibility on repayment timelines. Buyers can have access to this cash immediately, which means a drastically shorter closing window. Banks are in favor of securities-based lending because it offers a faster alternative to a home-equity loan, which can take weeks, if not longer, to receive approval.
In addition, this form of lending allows wealthy New Yorkers to compete in an international market that often brings extremely high-net-worth foreign investors with literal stacks of cash to the table.
Another upside of non-purpose lending is that it allows buyers to remain invested in the real estate market without the burden of the capital gains tax they'd be responsible for had they sold their securities outright to generate the actual cash needed.
That said, it should also be noted that securities-based lending is not free, but the floating interest rate is typically lower than with traditional lending. These loans are also free of the closing costs associated with traditional mortgages and personal loans.
With all the benefits of securities-based lending, it's probably not advised for the risk-averse buyer, at least not without the guidance of a highly knowledgeable and trustworthy financial advisor. Non-purpose loans tend to be used as "bridge financing", meaning they leave the buyer vulnerable to a demand by a stockbroker to deposit further cash or securities to cover possible losses, should the value of the collateral portfolio shrink. This is known as a margin call, and many buyers line up a mortgage shortly after purchase to hedge this risk.
To determine how much a buyer can borrow, from where, and against what, financial institutions have a laundry list of rules and benchmarks, but generally, U.S. government stocks and bonds hold more credible and monetary weight than more fluctuating or volatile investments. These include most low-cost stocks and any stock traded under $10 per share, as they are considered too high-risk to be used as stable collateral.
As securities-based borrowing becomes more and more prevalent, some financial experts are voicing concerns over using the ever-shifting sands of the financial market as real estate collateral. In December of last year, Joshua Brown, CEO of New York-based investment firm Ritholtz Wealth Management, told Fortune he feared non-purpose loans would become the "rich man's subprime." According to Brown, if stocks fall globally, borrowers will lose the bulk of their investments and lenders are left having to sell the remaining loan backing securities. This would then force banks into lowering the value of future loans.
In the Financial Industry Regulatory Authority's annual letter, the security industry expressed trepidation regarding the marketing of securities-backed lending, urging brokers to monitor their client's loans diligently and notify them as soon as any collateral losses are seen on the horizon. The added concern here is that this anticipation of falling stock prices could create a bear market that could negatively impact New York's real estate market.