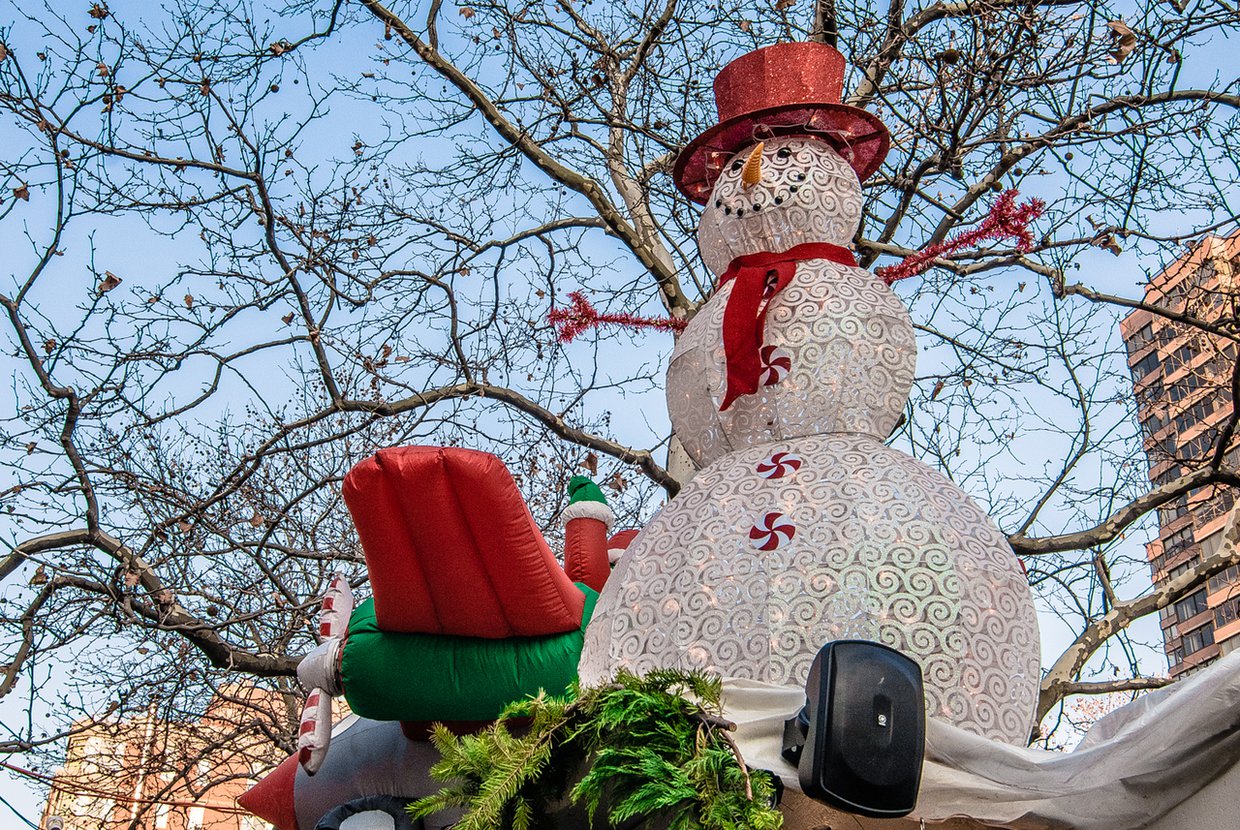 As 2015 draws to a close, we reflect on what an eventful year it's been in the New York real estate market. From innovative urban design collaborations to the psychology behind interior design, we're highlighting some of the most interesting news stories in real estate from the past year.

The Future of Real Estate According to Tech Startups
January saw the week long Inman's Real Estate Connect NYC 2015, and these 'New Kids on the Block' pitched some big tech ideas that may change the business of real estate.
#Urban Planning, #Social Media
Social media is evolving from being a means of "staying connected" with your friends, and in the future, it might be useful for improving urban planning. With the data of millions of Twitter users reporting where they are and what they're doing, the possibilities for improving urban planning are limitless.
A Competitive Market Driven By Luxury
Despite the recent boom in construction, the buyer's market is highly competitive due to a variety of factors.
Pitching the City: Collaborating on Creative Urban Planning
On Friday, May 29, architects, designers, real estate professionals and city planners packed the seats of the St. Patrick's Old Cathedral on Mulberry Street in Nolita to see five finalists pitch innovative ideas for urban planning that will revolutionize cities. Elegran was there to partake in this exciting event.
The Psychology of Interior Design
What is the psychology behind interior design, and what impacts the aesthetics in our living spaces? The answer lies with how these 3 design elements are utilized indoors.
Living At the Top: The 5 Best Manhattan Penthouses
We're familiar with the perks of living in a penthouse: lofty heights with massive amounts of indoor and outdoor space, bragging rights, and privacy. These five best penthouses in Manhattan outdo them all in ultra-luxury and style.
Superior Interiors: Underrated Mansions of NYC
Become the Jay Gatsby of the 21st century and check out these underrated, splendid mansions of the city.
Would you buy a home that's for sale but not on the market? These off-market homes for sale are considered whisper listings, also known as "quiet" or "pocket" listings, because the seller guards the listing until finding a buyer to meet its asking price. Since whisper listings are not in an MLS (Multiple Listing Service), this real estate approach means something different for everyone involved.
Newly Developed Midtown Apartments Are Going For the Hotel Experience
New York City is a museum of high-rises. With a constant flow of new towers undergoing development each year, some of the biggest names in the architectural industry have been testing their limits and taking new risks in the residential market.
Williamsburg: Keepin' It Glassy
Williamsburg is home to indie rock music, small independent businesses and artisanal goods, a large art community, and hipsters — and due to the rapidly growing popularity of all of the above, it's become synonymous with wild development.
Striking Pre-War Details Define Soho Charm
In the heart of Soho lies striking pre-war architecture that houses some of the neighborhood's most stunning residences. We've highlighted 5 classically unique spaces.
The Great Real Estate Firewall of China
What are the innovative ways international investors are implementing to get into the real estate market? November's World Congress Art Deco in Shanghai explored this subject with architectural and design advances of prominent Chinese-American Architect and Designer Poy Gum Lee.
Yorkville, Manhattan's Final Frontier
With condo and land costs reaching record highs citywide, along with the Second Avenue subway expansion finally slated to open next year, Yorkville, largely left behind in enticing new residents is finally being seen in a new light: as an affordable, highly livable East River neighborhood with serious investment appeal.