Hi-Tech Your Holiday: Put These 6 Smarthome Gadgets On Your Wishlist!
Serena Horrigan
| December 17, 2015 | Published in
Elegran Insider
,
NYC Lifestyle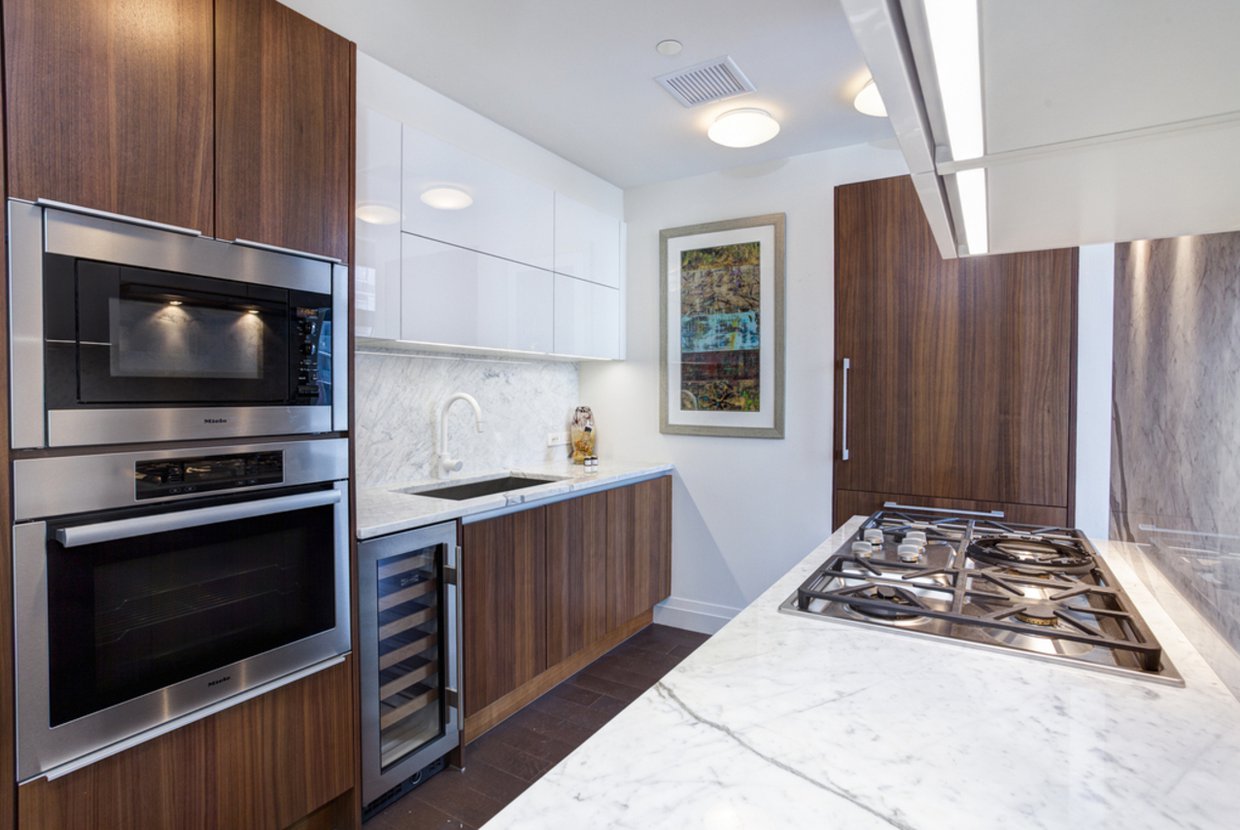 Our fast-paced, high-tech, urban lifestyle has become so synonymous with smart technology that it's hard to find a place we don't use high-tech gadgets, and that includes our living spaces. This holiday season, the newest in innovative technology brings form and function home, and we've compiled a list of the smartest, and coolest, smart home gadgets for your luxe loft or chic condo.
At the forefront of smart home technology, Nest is the digital thermostat designed and developed by iPod creator Tony Fadell and combines smart home technology with energy efficiency by an artificial intelligence designed to maximize and optimize home comfort. The newest version, launched in September, has a feature called 'Farsight', a larger screen that offers visual access from anywhere in the room. The beautifully designed features of Nest you know and love are still present: the brushed stainless steel circular design and sublime digital display whose beauty lies in its simplicity. As with prior generations, this version of Nest fully syncs with your devices for optimal use from wherever you are.
Perfect for the multi-tasking home chef and tech-loving foodie, the Alno Kitchen Display is a high definition backsplash display screen that allows you to take video calls, watch cooking shows, and look up recipes on a whim in your kitchen. The backsplash display is seamlessly integrated into your cabinetry and countertop space and fits most kitchen treatments.
This newest venture from Apple seamlessly connects your iPhone with the everyday products in your home, giving you access and control over them no matter where you are. The set-up is as intuitive and user-friendly as you'd expect from Apple. Simply download the HomeKit app to any compatible device and set up a simple code to sync it to your iPhone. Once installed, you control all your smart home accessories using Siri or the iOS Home app. You easily control lighting, locks, plugs, switches, heating and cooling, shades, and sensors all through voice or touch command through a series of beautiful, integrated screens and icons. Just as you would ask Siri or give it a command on your phone, you can give it instructions such as, "Dim the bedroom lights" or "Turn on the kitchen appliances", whether you're in the next room away or on a business trip. Have more than one residence? HomeKit can accommodate multiple dwellings, and you control and organize them on different screens, so you can have separate access to settings for your West Village brownstone and your Brooklyn Heights rowhouse. You also have the ability to develop "scenes" where you connect and control various appliances at once. An "Arrive Home" scene will unlock the front door, turn on the lights, and adjust the thermostat as soon as you walk through the door, while a "Bedtime" scene locks the doors, turns off the lights, and closes the shades. There is an entire library of scenes to customize to your specifications. You can even program your home to control itself. Simply set up specification to turn products on and off based on environmental triggers. And you never need to worry about security, as the built-in encrypted data ensures total privacy. Home Kit's functionality is compatible with existing smart home apps, including ecobee3, Lutron, and iDevices.
Bathroom design leader Kohler has the newest in high-tech hydrotherapy spa bathtubs. Their VibrAcoustic sound vibration technology allows a spa-like hydrotherapy experience in an Archer freestanding tub equipped with Bluetooth functionality. Concealed speakers send sound waves through the water, which sooth the senses and massage the body. Built-in instrumental compositions offer varying relaxation options. Bask heated surfaces provide soothing warmth for your neck and back. A high-resolution touch screen allows you to customize your hydrotherapy, while varying heat settings let you customize surface temperature. An auxiliary-in cable allows you to plug in and utilize your smartphone, MP3 player, and tablet. When the tub is not in use, the Bluetooth acts as a high resolution stereo system for a very high-tech, high-concept bathroom.
RainBrain Thermostatic Electronic Shower
If you want high-tech in your shower as well as your bathtub, Hansgrohe's shower system lets you program heat, lighting, and musical settings for a completely customizable shower experience. An intuitive and user-friendly back-lit touch screen features provides universally recognizable symbols to control up to five shower outlets and with up to five different functions. You can program personalized user settings for multiple users as well. An MP3 player with Bluetooth interface is integrated within the electronic thermostat to control sound functionality.
Filling any room with vibrant, omni-directional audio, this black, cylindrical, Bluetooth-enabled speaker is your personal listening and information center. It plays all your music, answers questions, reports on traffic and weather, controls lighting, and reads audiobooks, all through a cloud-based voice service. Simply sync Echo with any of your devices to access its streaming services, including Prime Music, iHeartRadio, Pandora, and Amazon Prime Music. The A.I. personal assistant is named Alexa, and you control it with hand-free commands, so you can use it when you're busy doing other things. Alexa "hears" you whether you're nearby or across the room thanks to far-field voice recognition. While cooking, you can say, "Alexa, find me the recipe for Nigella Lawson's Sesame Peanut Noodles" or "Alexa, play me the new episode of the Serial podcast". Alexa's personal assistant functions include to-do lists and shopping lists, and, in quite the savvy move by Amazon, Alexa can place orders with Amazon Prime. The Echo connects to your iCal or Google calendar while juggling multiple schedules seamlessly. It also answers questions and works with your home devices to control your appliances, all through the convenience of voice command functionality, seven microphones, and the innovation of beamforming technology. And because Alexa is built in the cloud and adapts to your speech, vocabulary, and preferences, the more you use it, the smarter it gets.