NYC mulls over wooden skyscrapers amid experimentation overseas
Stephanie Lovelle
| December 08, 2015 | Published in
Neighborhood News
,
Urban Design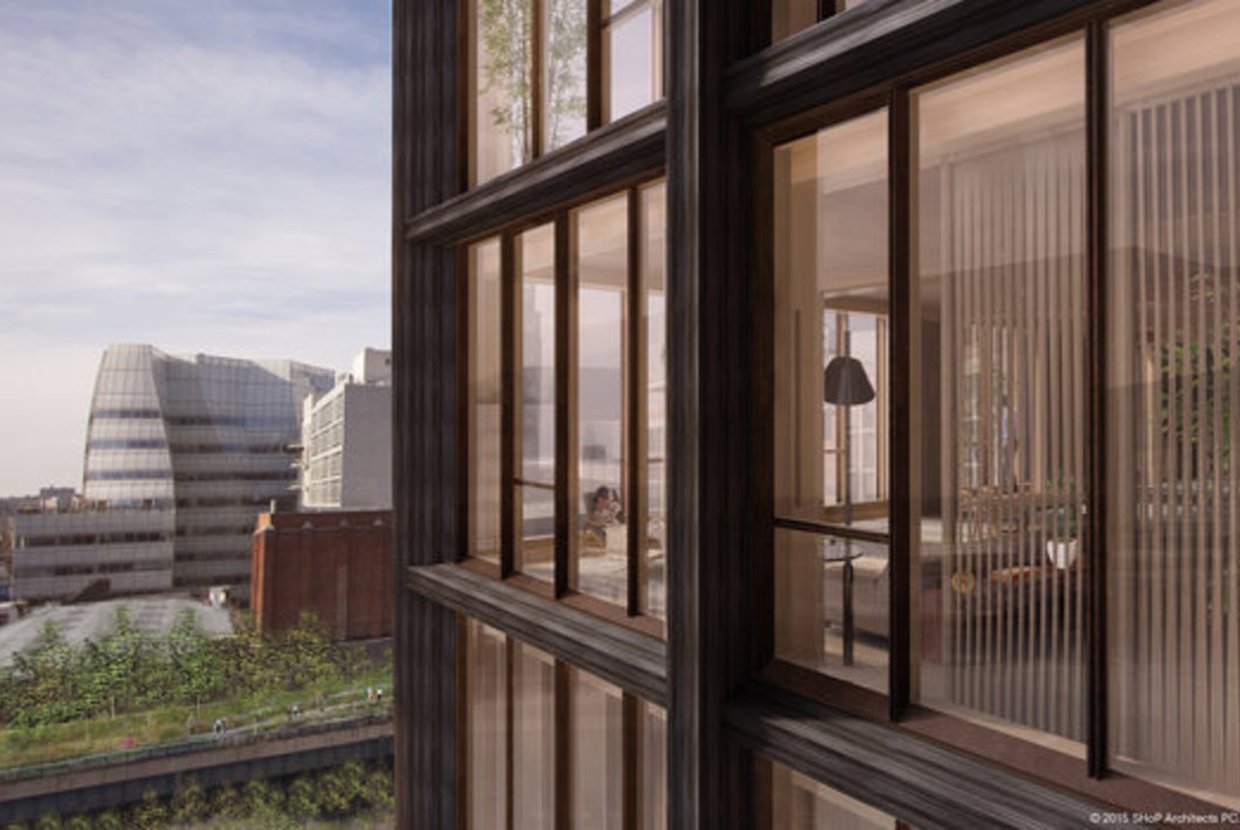 New York City, debatably a certified destination for advancements in world architecture, is a welcoming and consistent playground for creativity, possessing a great affinity for new construction that includes skyscrapers destined to break new height boundaries within the United States. However, what comes with little variation are the materials with which these new developments are made. Whether residential or commercial, glass and steel tend to be the go-to safety nets for developers, engineers, and architects alike.
On paper, the preference for glass looks great when considering the abundance of natural light, but the Urban Green Council has been calling for the reduction of transparent glass implemented in high-rise designs due to its role in degrading air quality and pushing global warming. In addition, steel, as well as concrete, have been recorded to account for eight percent of greenhouse gas emissions.
Glass, of course, is a keynote building material that can be most appealing in its natural form but the Urban Green Council notes that better performing glass, specifically triple-pane windows, can preserve the stunning views glass provides, while simultaneously reducing waste — but there's no denying that better options exist.
When the United States Department of Agriculture (USDA) announced their U.S. Tall Wood Building Prize Competition, in partnership with wood industry groups Softwood Lumber Board and the Binational Softwood Lumber Council, in October 2014, it was more than just hypothetical. The USDA, along with the Obama administration, took the competition as a real opportunity to explore ways to mitigate climate change and promote wood as a successful, sustainable, and green building material.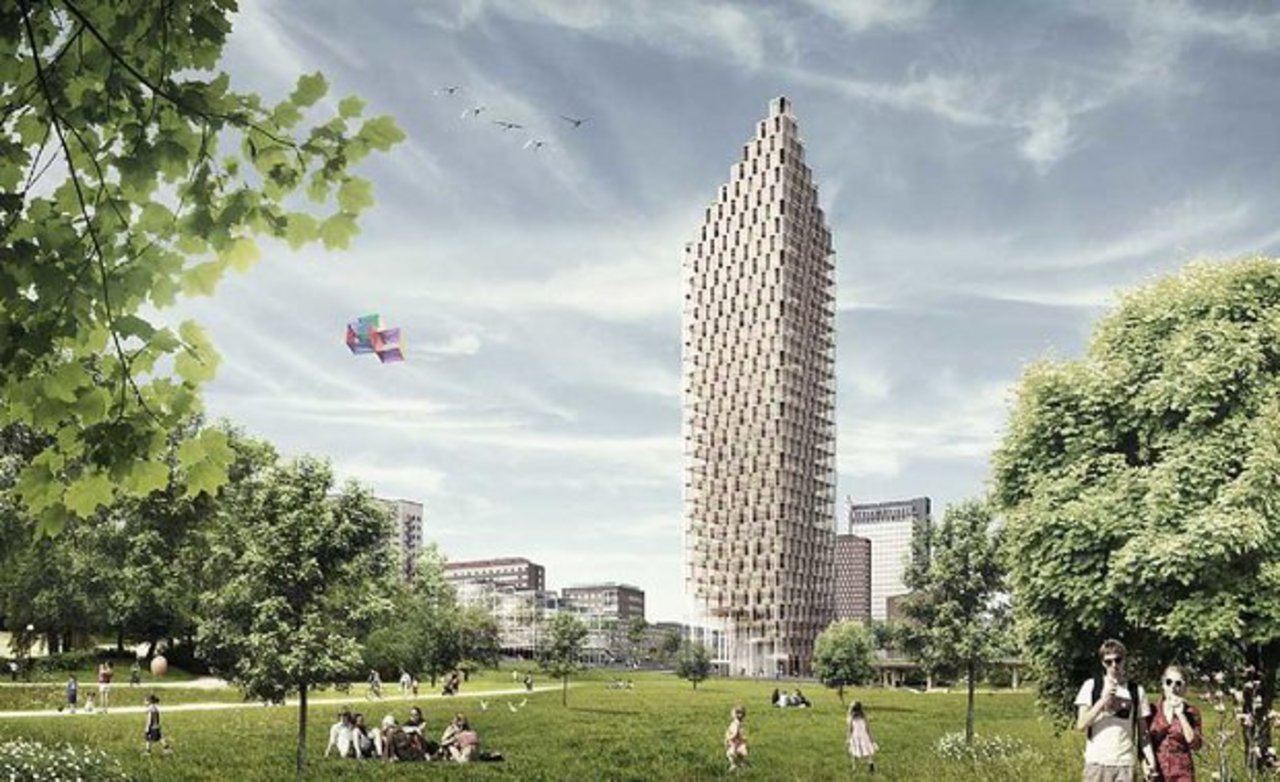 Wood, according to the USDA, boasts a number of qualities that make it a serious contender for the next wave of new construction. In addition to diminishing greenhouse gas emissions by way of storing carbon and offsetting emissions from conventional building materials like concrete, masonry materials, and steel, mass timber wood products are characterized as being flexible, strong, and fire resistant. (The latter has been a great concern among the unconvinced. The creation of jobs via wood processing has also been noted by the USDA.)
SHoP Architects are no strangers to innovative or large tasks — notable projects include the curving towers of 626 First Avenue and the massive development of Essex Crossing.
"Wood may be one of the world's oldest building materials, but it is now also one of the most advanced." - Tom Vilsack, Secretary of Agriculture
Certified risk-takers who dare to defy the limitations of architecture, it seems more than proper that SHoP — in partnership with 130-134 Holdings LLC, Spiritos Properties, Arup, Icor Associates, and Atelier Ten — were one of two winners (the other, a project called Framework, based in Portland, Oregon) of the USDA's competition.
With the winners splitting a total of $3 million in funding to development their respective buildings, SHoP and partners have $1.5 million at their disposal for what would be the first, and tallest, wooden tower in New York City. Expected to rise 10-stories just off of the High Line in Chelsea, the project sits in its early stages due pending approval from the New York City Department of Buildings and the need to work around building codes that max out the height of wooden structures at six stories.
But while New York City awaits 475 West 18th Street, which still needs to be tested and proved, the development of wooden structures has been moving along abroad. In Vienna, Austrian architects plan on beginning work on the HoHo building, set to rise to 276 ft in the Seestadt Aspern area, making it the tallest wooden construction in the world. (Additional timber constructions have also been planned for Stockholm and Paris, while completed constructions can be found in London and Melbourne.)
The examples of modern wooden construction may be short and few, but the examples that currently stand, exist on paper, or even as mental "what if's?" are positives for the future of mass timber development.
And maybe one day, if building skyscrapers with wood materials becomes a welcomed alternative in the future, it's possible that even further experimental strides will reinvent the way we build, not only in New York City, but worldwide.