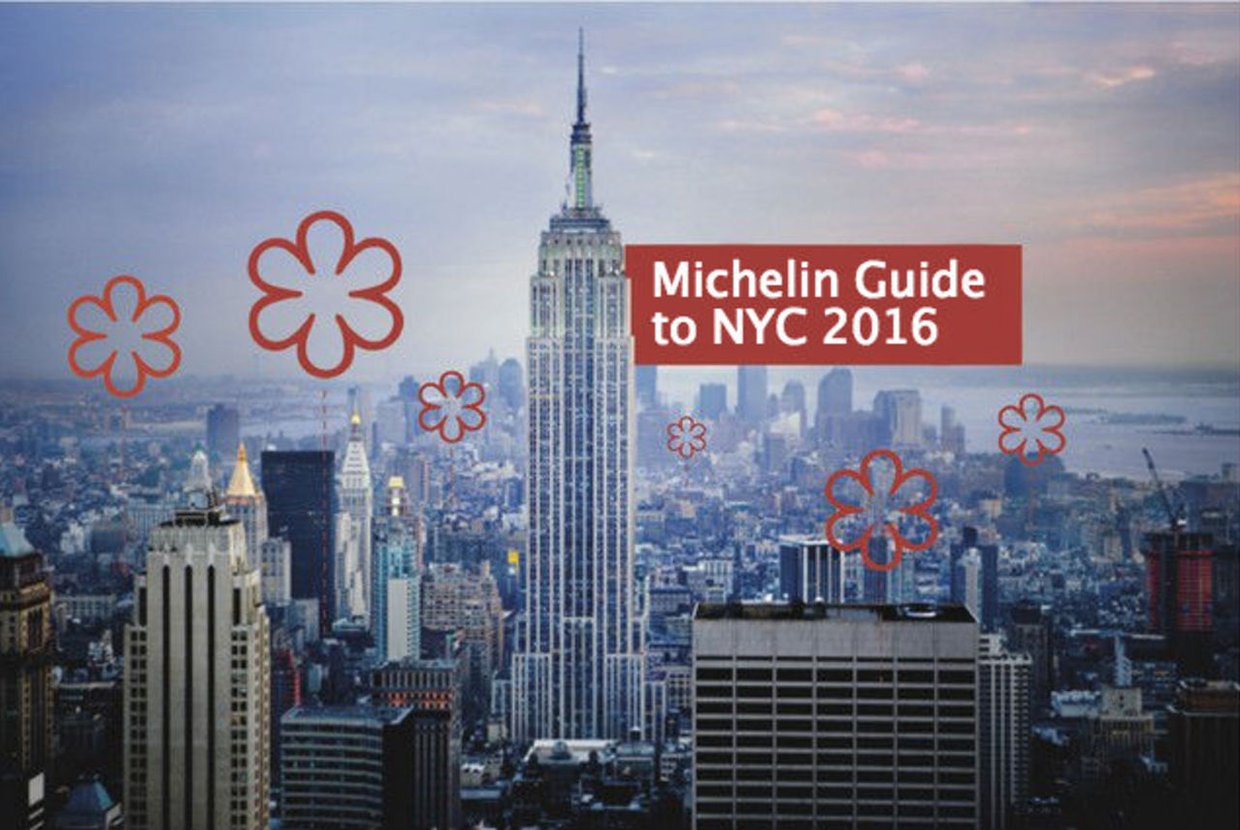 New Yorkers love praising their food just as much as they love eating it. But for restaurants around the city, the pinnacle of success isn't achieved through various Instagrammed photos of their food but through receiving a (or two or three) prestigious Michelin Star. Elegran's mapped a few of 2016's Michelin Star NYC star achievers, based on different neighborhoods around the city.
Each restaurant was received either one (a great pick within its cuisine category), two (worth the stop if you're in the neighborhood), or three (an outstanding and necessary experience) stars.
Here's what you should note with the color coded map:
Blue: Seafood
Green: Vegetarian
Cranberry: New American
Purple: Indian
Orange: New Zealand
Red: Mexican
Grey: Thai
Black: Japanese
Yellow: British
Brown: French
And don't forget to check out the full list of restaurants and their star ratings!