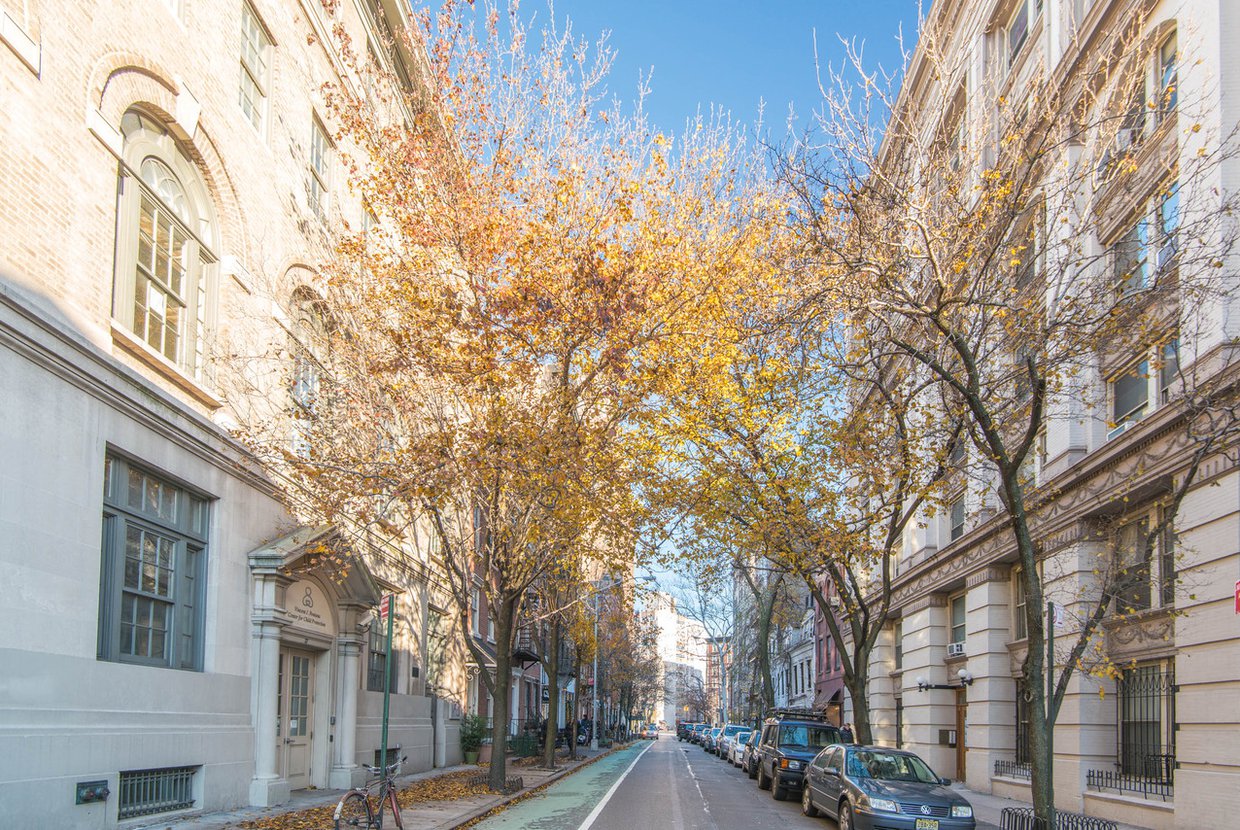 When investing in NYC real estate, renters and buyers face a number of decisions when determining the taste and upkeep of their apartment. Generally though, buyers believe they need to make a choice between classic design or modern luxury and it is a commonly held belief that the two are mutually exclusive. However, the Elegran customer shouldn't necessarily feel discouraged from investing in historic neighborhoods. Built in 1925 45 E 9th St overlooks the Gold Coast of Greenwich Village. Although technically prewar this building features apartments with refurbished and modernized kitchens, ample space and efficient storage and stunning views of downtown Manhattan.
Although we generally assume that investing or renting in historic neighborhoods or living near landmarks raises the property value, Manhattan differs in the real estate market because of high demand and limited building space; thus, the city is in a constant negotiation as to whether or not preservation limits growth.
Over 25% of the neighborhoods in Manhattan are historic zones — much more than any other borough in NYC. According to Urban Land there is an inextricable link between land value and structure value, and that preservation possibly negatively affects structural value during economic downturns. However, Urban Land also mentions that "initial aesthetic levels are higher, preservation can increase value, both for the unit and total real estate." This seems to be the case for Manhattan's Greenwich Village. Although less than a square mile, Greenwich Village is one of the most expensive neighborhoods in Manhattan real estate.
Nevertheless, you can't deny the charm and nostalgic value of Greenwich Village. You might recognize Minetta St from Al Pacino's Serpico this next listing 5 Minetta Lane epitomizes '60s funk and New York chic. Located just west of Washington Square Park, any listing on Minetta St is sure to have great resale value despite historic designation.
Although perhaps initially daunting, investing in Greenwich Village seems to have an enduring power and potential yield that, according to the Real Deal, Warren Buffet cited as "one of his best long term investments" and that "his yearly distributions exceed 35 percent of his original investment."
In contrast to newer architectural trends like the supertall high rise, historic buildings perhaps take up more square footage, but regain appeal in their lasting charm. Urban Land later states that "Preservation certainly comes at a cost, but it helps protect both historically important physical structures and immaterial qualities that cannot be replicated in many redeveloped neighborhoods. There are always trade-offs."