The Upcoming World Trade Center Transportation Hub is Already Iconic
Nikko Espina
| January 27, 2016 | Published in
Urban Design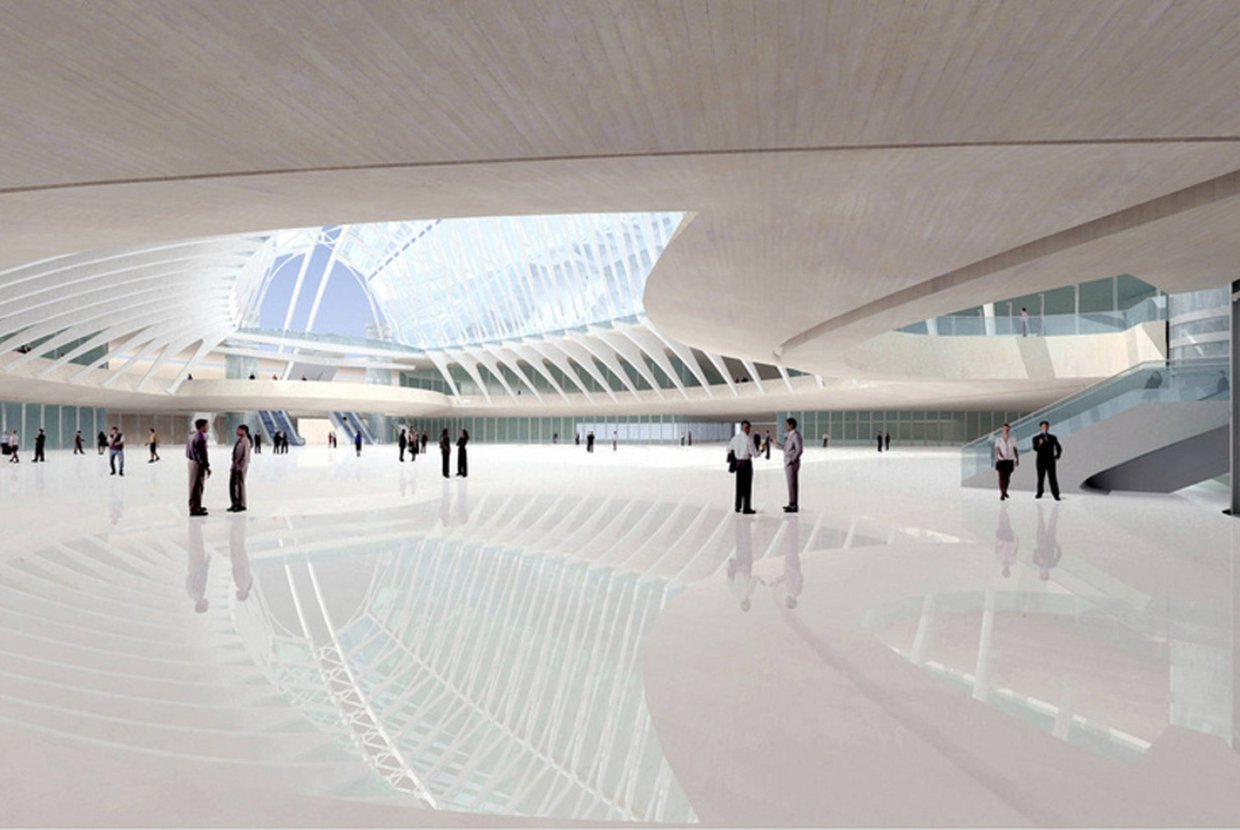 In a recent press release, the Port Authority has announced that the World Trade Center Transportation Hub Oculus will officially open the first week of March. Designed by world-renowned architect Santiago Calatrava, it is set to lighten and transform commute drudgery for the 100,000 commuters who currently take the PATH. With over a decade of development built within the wings of its elegant "bird-in-flight" structure, Oculus will finally emerge as the world's most expensive train station with a staggering price tag of nearly $4 billion — and due to its cost and polarizing design, has quickly become one of the most controversial. Originally scheduled to be completed in 2007, the Oculus' complex transition from concept to construction and Calatrava's unwavering dedication to elegance sets the stage for a production as grand and dramatically fitting for the star of the moment.

Ballooning budget overruns and years of delay have catalyzed skeptics to share a collective attitude of dismissal and disappointment towards the project. According to the New York Times, "other architects, academics and builders say that Mr. Calatrava is amassing an unusually long list of projects marred by cost overruns, delays and litigation. It is hard to find a Calatrava project that has not been significantly over budget." The Times piece reveals an extensive list citing problematic, even dangerous architectural flaws in his past designs, including a footbridge in Bilbao, Spain paved with glass tiles that caused at least 50 people to slip and fall.
The bubbling rancor towards Calatrava and his work has shaded his reputation. "It has not been easy for me. I have been treated like a dog," he admits. One commenter on Curbed opined that he wished Calatrava had produced "a structure that would blend into the overall solemn mood of the site" rather than "toss[ing] in a gigantic pile of his own vanity." Yet in spite of the controversy surrounding his name, Calatrava remains a master of architecture and design.
What mystifies and often aggravates perception to Calatrava is that his main intent lies in constructing beauty — with a heightened emphasis on elevating form and aesthetics rather than function. A common critique of the Oculus, as mentioned above, is that it was designed without an awareness or context of the surrounding urban environment of the Financial District. But Calatrava is a visionary, and like all artists, he seeks to bring the world into his own, demanding attention through existence. Great art was never produced by revelers in homogeneity and the comfort of conformity. When asked to respond to the recent critical media storm, he said "You have to suffer. There is so much vulgarity in the everyday, that when somebody has the pretension to do something extraordinary for the community, then you have to suffer." Whether or not all epic creators eventually dissolve to vanity and self importance, the reality is that beauty is eternal, it is subjective, and it will always be up for debate.