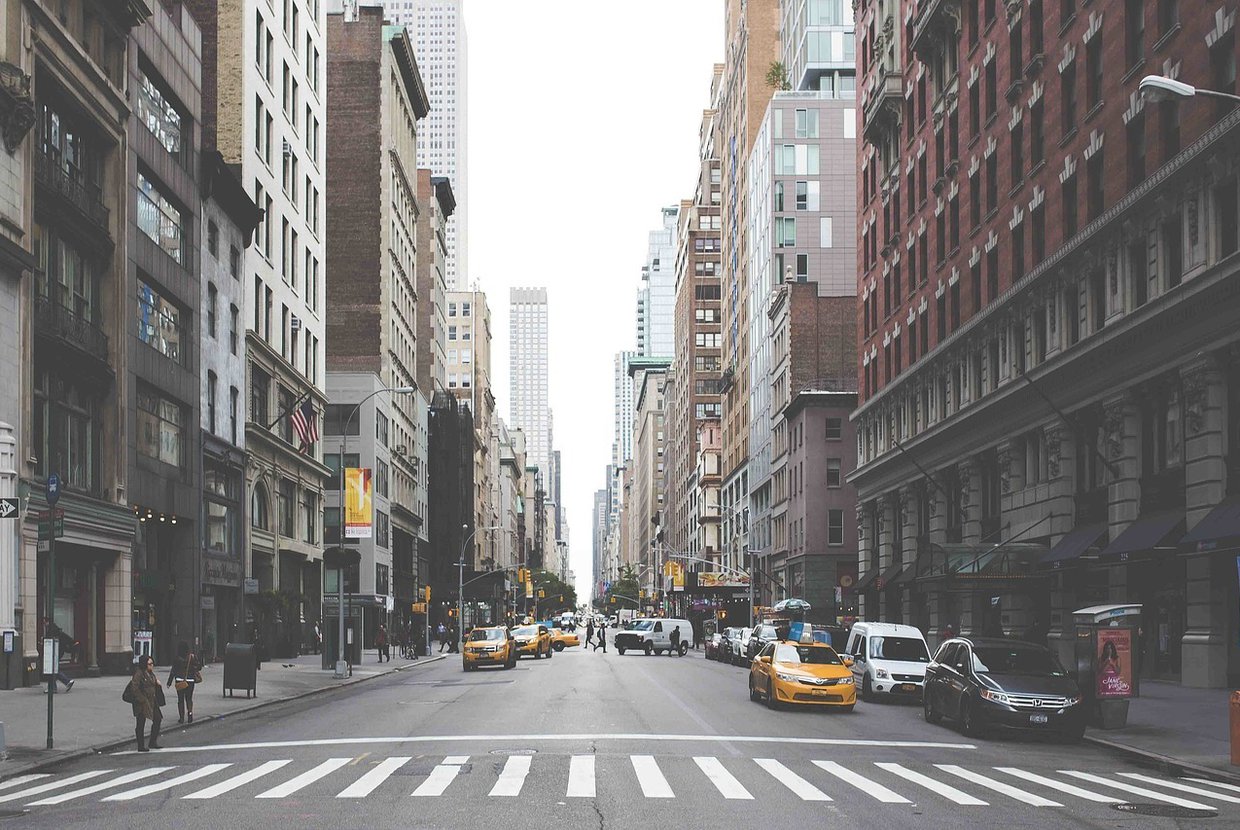 It's only February, but 2016 predictions for NYC real estate have been swirling since December. Top real estate brokers and publications have pulled out their tarot cards, analyzed 2015 reports, and peered into the echoes of the crystal ball. What will actually happen in the course of this year is anyone's guess, which is what makes forecasting future trends and occurrences so fun. For the pleasure of entertaining predictions from data analysis, we've collected a list of the most curious murmurs from the barons of New York real estate. Read on for expert buzz as time reveals the truth.
Luxury Manhattan Cooldown
The signs point to a continued cooldown of luxury properties in Manhattan. After prices in the luxury market peaked in February 2015, the numbers experienced a declining streak until October, nearly 8 months later. The median sales price for October 2015 went down by 2.2% from the previous year and was the only segment of the overall market encompassing Manhattan and Brooklyn with annual decline. The expanding inventory of upper echelon homes — those above $20 million — are predicted to see "sluggish" sales while unsold units of new developments will have price cuts. However, Ari Harkov from NY Daily News believes "Conversely, the demand for 'entry level' luxury, meaning condos priced from $1 million to $3 million, will continue to witness strong absorption driven by low inventory and high demand."
High-end properties witnessed astounding growth through 2014 as developers rushed to match the skyrocketing global and investor demand for prime real estate in New York. Annual growth evidently slowed in 2015 and as per the nature of supper and demand, prices for top end homes are expected to decline through 2016. Despite the imminent cooldown, promising investment opportunities remain, including Yorkville, "Manhattan's final frontier."
Baby Boomer Arrival
Baby Boomers may continue to prove their influence in the buyers market seeking either primary or secondary residences. More of them are shaking up traditional rituals of keeping their homes where they raised their children, or moving to Florida. One reason for this is the reality that an increasing number of baby boomers lack an ideal amount of savings to retire and thus continue to work. Perhaps in effect, an increasing number of baby boomers are downsizing and selling their homes to migrate to the city along with their children and grandchildren. Jeremy Swilinger, of the Level Group, has been working with clients who reside in the tri-state area, but desire to be near their children who are recent college graduates and are moving to the city for work. Those who are more financially well off wonder, "Once that last year of college tuition is paid off they ask, 'What are we going to do with that money?'" Swilinger said.
Prudent Sellers and Buyers
Brokers predict that sellers will need to make more prudent pricing decisions because buyers will take longer to make decisions, potentially leading to deals that are harder to close and more vulnerable to falling apart. Many buyers have reached their fiscal limit, therefore more buyers will be "asking for deal contingencies, reviewing contracts longer and making more demands of sellers." Additionally, Harkov predicts that "buyers will require several visits to a property, take two to three weeks (as opposed to one week) with contracts before signing, and/or seek the opinion of several trusted advisers before signing."
Affordability Throughout NYC Spectrum
With the blinding spotlight recently transfixed on the most lavish and record breaking developments, more work needs to be done in the affordable housing sector. "'Probably every developer in New York is trying to be more competitive in the affordable housing world because it's going to be a lot of the work going forward,' said "Paul Travis, managing partner at Washington Square Partners, a real estate development and advisory firm that is working on City Point, a large scale mixed-use development rising in Downtown Brooklyn."
In a staunch effort to accelerate affordable housing, Mayor Bill de Blasio proposed mandatory inclusionary housing (MIH) and zoning for quality and affordability (ZQA) plans which were approved by the City Planning Commission on Feb. 3rd, and are currently undergoing hearings by the City Council that began on Feb. 9th. The two proposals are part of de Blasio's Housing New York plan, "which seeks to add and maintain 200,000 units of affordable housing across the five boroughs over the next 10 years." DNAInfo reports that if the plans are approved, then the makers of affordable housing will acquire more creative means to accommodate a wide range of affordable communal housing needs.
Amidst the cooldown of the ultra-luxe market, Chinese development group Xinyuan Real Estate Co., seeks to make a lasting mark in the upper-middle class market. Xinyuan is in the process of developing a project that transitions away from NY's upper, upper echelon to one that appeals to dual-income Chinese and American families. Executive Vice President, John Liang, projects that each apartment will sell for $2,000 per sqft, less than the "$2,775 average for new-development listings in the borough in 2015, according to a report by Halstead Property Development Marketing." Liang expressed concern over the oversaturation of high-end developments: "New York's luxury-condo market is now at a very, very dangerous edge of bubbles. It's a myth that Chinese buyers all come to U.S. loaded with cash."
Xinyuan's $45 million purchase for the site has since been finalized. Located on 10th Avenue, between 44th and 45th St., construction on the "boutique, mid-tier property" is planned to start in early 2017. Liang predicts that 30% of the buyers will be Chinese, akin to the amount of buyers in Xinyuan's first New York project, Oosten, located on Williamsburg's waterfront.