6 Common Mistakes New Homebuyers Make
Helen Olivo
| February 10, 2016 | Published in
How To NYC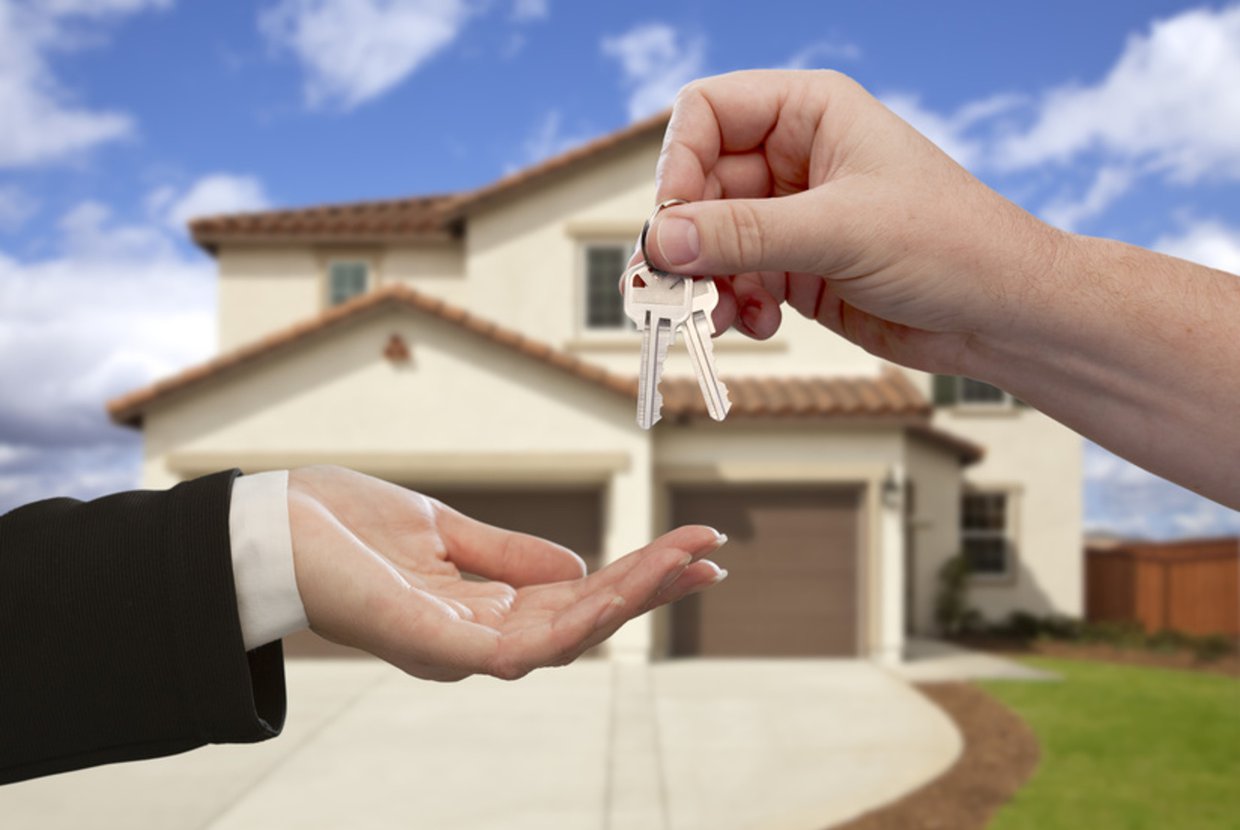 Popular house-hunting shows on HGTV typically glamorize buying a home for the first time. Cue the cheesy homebuyers shaking hands with a real estate salesperson in front of their large new home. In these shows, the 30–60 day buying process is usually squeezed into an hour-long time slot. They generally smooth over the rough parts of the process with happy, home-owning smiles and seemingly transparent commitments, when really, everything is not what it seems.
Whether you're buying a home for the first time, or for the tenth time, it is easy to make mistakes that will affect you, or your bank account, in the long run. Along with a few Elegran agents, we attended The StreetEasy First-Time Homebuyer's Seminar last weekend and picked up a few tips. Elegran's own real estate agent, Kevin Huang also attended the event, and shared with us his own advice for new homebuyers, along with agents Ali Petlin, Elijah Brown, Kevin Benejam, and Leah Jacobs. Here are some mistakes homebuyers typically make, and how to prevent yourself from making them.
1. The homebuyer that buys instead of renting.
We know, the idea of buying a new home is exciting. It's easy to think it is the right choice when a common myth is that you'll be saving money if you buy a house instead of rent. The truth is, it depends. Sometimes, one can actually save money by renting instead of buying. Here are some questions to ask yourself before beginning the home-buying process:
• How long am I planning to live in my new home? If you're not sure, let's face it: you're probably not ready to buy a new home. However, if your answer is less than five years, it might be a good idea to look into renting, instead.
• Do you plan on having children/do you already have them?
• Is your credit score in good shape? A safe score is around 660. It is also helpful to know your credit habits. Do you pay off credit bills every month?
• Do you have enough savings for a down payment of 20%? If you don't, remember that you'll have to pay later on what you don't pay upfront.
• Are you aware and accept the fact that all repairs will depend on you, not a landlord?
Ralph Modica, another expert broker on the panel at the event, gave us some valuable advice on deciding if a certain home is right for you. "When buying a new home, there is an emotional side for new buyers. Walk around the neighborhood. Consider all aspects, even commute to your job from the home. You don't want buyer's remorse."
2. The homebuyer that hires a bad agent, or refuses to get professional help.
Your real estate agent should be sensitive to your needs and wants. After all, that is why you're working with them! Read here for signs you need a new agent. An agent can help you out if there's a bidding war, and give you valuable financial advice. "Always get a broker, especially if you don't know the city, are unfamiliar with the market, or don't have too much time to search for a new home," says Elegran's Kevin Huang.
You should also hire professional help when it comes to inspecting your new home. Be sure that you hire an inspector independent from your real estate agent. If you hire one based on a recommendation from them, there may be a conflict of interest.
Linda Maryanov, a lawyer with 30 years of experience and one of the experts at the event, states that it's important to work with professionals when buying a new home. "I find it is routine (but unfortunate) that there is no actual lawyer involved. Make sure you get your team together before you need them, especially a lawyer."
3. The homebuyer that chooses their wants over their needs.
This is the buyer that hasn't prioritized their needs and wants for a home. Remember: you can have what you want, just be sure you know what you need — and be flexible with what you want. Here is a good checklist for homebuyers. Decide what you absolutely need to have (and won't compromise on) and what you want (but can do without), and make sure these are realistic expectations.
An overarching piece of advice we heard from the experts, the panel of homebuyers, and our own agent, Kevin Huang, was to know your needs and wants before beginning your search. "Know that there is no perfect place to live. You can look for the rest of your life and not find your perfect home...It's really important to know what you absolutely need and want." A homebuyer from England on the new homebuyer panel also shed some light on her personal experience. "Your priorities will change along the way. I had idealistic beginnings, only to find out that the most important thing for me all along, was space — how much square footage there was in the kitchen."
Another common mistake home buyers make is choosing a "fixer-upper," which is a home that is typically less expensive because it needs renovations. Be sure you won't be spending more on those renovations than you would have on buying an entirely new home. The new homebuyer panel at the event had mixed reviews on buying a house that needs renovations. "You may actually save by renovating, but then you may also be too busy to do so," one buyer explains. Another buyer says, "Buying a fixer-upper is definitely a leap of faith. You don't know what's behind a wall."
That being stated, you want to make sure you pick a property that has checklist items you need in terms of what you can't change, such as:
Is the size of the house to your liking?


If not, are there remodeling restrictions?



How long is the commute to places you visit regularly, such as a grocery store and your job?

According to Alan Lightfeldt, a data scientist and the main speaker for the event, it makes the most sense to buy when the mortgage rate tipping point is low -- this is the point in years when buying becomes cheaper than renting. For example, the average tipping point in Manhattan is 7.4 years, it would take this long for buying to become cheaper than renting. Similarly, the neighborhood with the highest tipping point is Tribeca, where it would take 30+ years before buying became cheaper than renting.
4. The homebuyer that doesn't budget.
Since homebuying is different for everyone, Alan presented data for the average NYC buyer. "She is 31-34 years old, with a household income of $66,000 a year. Her budget for a new home is around $524,000."
According to Forbes, a good tip is to get pre-approved for a loan and then cut off about 20%, and then use that as your cap for spending. Dale Siegel, founder of Circle Mortgage Group, mentioned that there are more lending options for condos in the city, and advises to choose a fixed rate 30-year mortgage if you're a new buyer. "You can always decide to pay more in the long run," she says. "A fixed rate can be 15, 20, or 30 years. People usually choose adjustable rate mortgages when interest rates are higher, but right now rates are low." A common mistake is forgetting about additional costs. Here are some costs that you may see in the home-buying process:
• Appraisal Costs Typically between $300-$400.
• Credit Report Fees These should be relatively inexpensive. Even if you may get a free annual credit report from your credit company, you will probably need one just for the process.
• Loan Application Fees This should be a few hundred dollars, if there is any fee at all. Anything over this price should be looked at with doubt.
• Notary Fees Typically, NY state notaries charge $2 per job.
• Homeowner Insurance Fees The average NYC homeowner pays about $94.16 in home insurance every month.
• Property Taxes Currently, NY state has an average 1.64% effective tax rate, which is on the high end for property tax rates. What does this mean, you ask? If the total cost of a home is $150,000, then the yearly property tax will be around $1,065. For more tax estimates, here is a free tax calculator.
• House Inspection Costs NYC averages about $1,025 for a decent housing inspection. Again, this is on the higher end for inspection costs compared to other states. If you think this may not be a worthwhile investment, remember that your agent may be downplaying any problems, small or serious, in order to sell the house — after all, this is their job. While the house may seem in perfect condition to you, without a proper inspection, you may have to face repair costs down the road that can cost a fortune. Here are some common home problems to discuss with your inspector.
• Moving Costs These may already be in your financial plans, but easy to forget nonetheless.
Alan Lightfeldt also spoke about how much a buyer should save for a down payment. In NYC, the average down payment in NYC was 27.1%, which is higher than the average. "This means that New Yorkers are saving more than average to buy a place," he says.
"When it comes to making an offer, you can put a down payment of whatever you want. You may be a stronger buyer than the 'all cash guy' just because you are approved for a mortgage with a 20% down payment." In other words, don't be intimidated by "all cash" bidders, says Dale Siegel.
Dale walked us through the homebuying process in straightforward terms. "When I first meet a new home buyer, we discuss their budget. If they're unsure about this, I ask them how much they pay for rent and we continue from there. There's a pre-approval process for loans. Gather your [financial] information and you can get a calculation on Zillow.com. Then, get in contact with a broker and begin the loan process. Be especially careful in choosing a broker. From that point, it's a commitment ladder."
Linda Maryanov also gave us advice about closing costs. "Make sure you discuss closing costs before signing anything — there shouldn't be any surprises when it comes to closing costs." Dale Siegel agrees with Linda. "When it comes to closing costs, an estimate should absolutely be provided," she says.
5. The homebuyer that does not consider resale value.
You may think you're ready to commit to a home for the long run, but you never know what may come up in a few years. No one can predict the future. In the case of having to resell, you want to make sure that the home you purchase will be attractive to many other buyers, as well. Here are some fixes that will up the resale value on your home.
6. The homebuyer that does not get everything in writing.
It is just as important to make sure you fully understand your contract, as it is to actually like your new home. Many homebuyers fall in love with window treatments, only to find out later on that they weren't a part of the sale. Make note of everything you would like to stay in the house — and make sure you get it in writing that they will be there when you move in.