#TBT: Calvert Vaux: The Man Behind Many of NYC's Most Beloved Landmarks
Serena Horrigan
| February 18, 2016 | Published in
Elegran Insider
,
Urban Design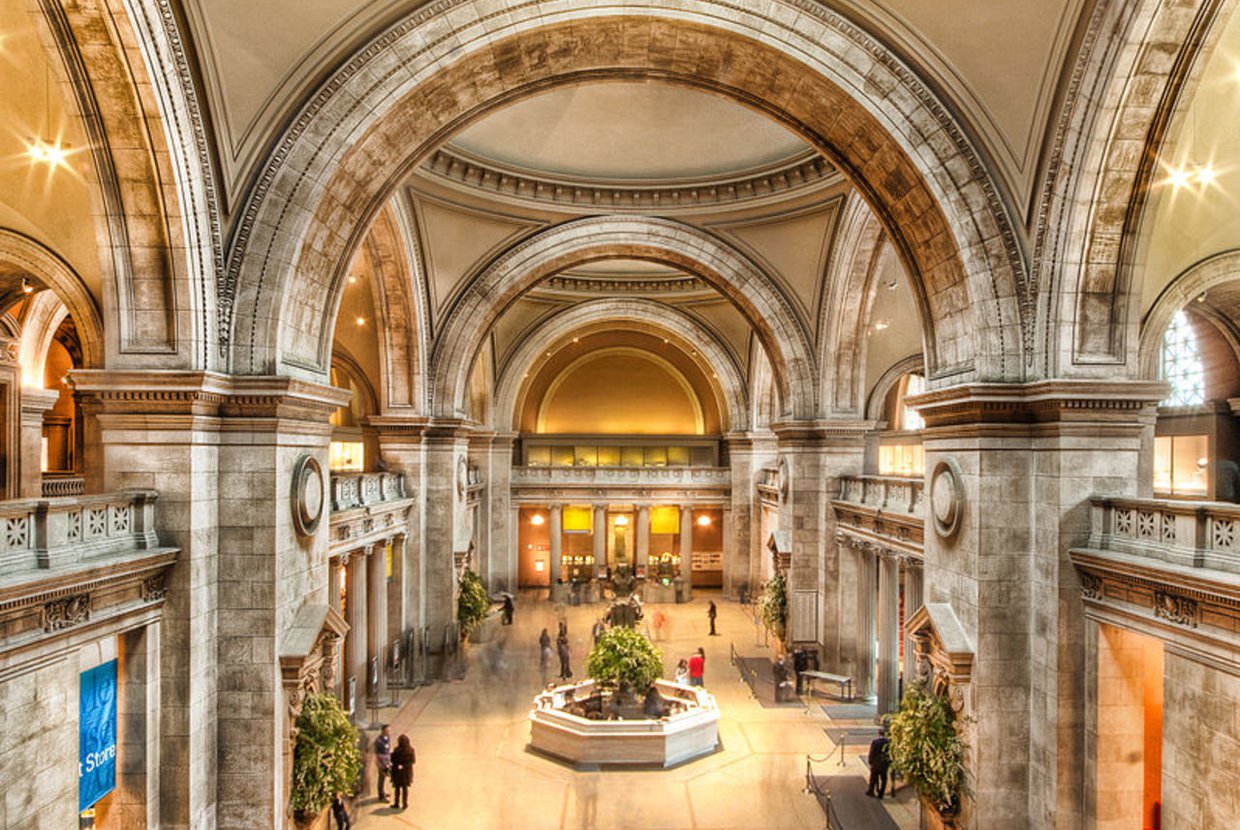 Last year plans were revealed for a new addition to the legendary Metropolitan Museum of Art, designed by world-renowned architect David Chipperfield, the architect who is also behind such projects as The Bryant, his first residential design venture. The proposal will add 180,000 sqft of exhibit space, including a brand new rooftop terrace. And while we can't wait to see Chipperfield's vision for the iconic space, we hope that it pays homage to the classic and timeless piece of american history that is the Met. This week in our #TBT series on historical New York City architects, we're showcasing the life and times of Calvert Vaux, the man behind the iconic museum, not to mention the most highly visited urban park in the United States, our beloved Central Park.
Born in London in 1824, Calvert Vaux apprenticed under British architect Lewis Nockalls Cottingham before meeting the American designer Andrew Jackson Downing in 1850. Downing was forming an architectural firm in Newburgh, New York, and asked Vaux to accompany him to the States to be his partner. They became wildly successful very quickly, designing the Smithsonian Institute and grounds of The White House. Only two years into their partnership, Downing was killed in the Henry Clay steamboat fire on the Hudson River. This tragedy ended up being the impetus for Vaux's fame as a New York City architect, as it forced him to take over the firm singlehandedly and move to Manhattan. He published "Villages and Cottages" in 1857, a design book that displayed his signature Victorian Gothic style of architecture.
The city hosted a contest the following year for architects and city planners to design a grand-scale park in Manhattan. Vaux recruited the little known Frederick Law Olmsted to design a proposal known as the Greensward Plan. They won the contest and were awarded the commission to build Central Park, though Vaux was allegedly bitter that the far less experienced Olmsted was named Superintendent of the Park. After the wild success of Central Park catapulted the duo into greatness, they founded the design firm Olmsted, Vaux, and Company. together they were the masterminds behind Prospect Park and Fort Greene Park in Brooklyn, and Morningside Park in Manhattan. They are also credited with developing one of the nation's first suburbs outside Chicago: The Riverside Improvement Company.
Vaux split with Olsted in 1872 and went on to design the exteriors of The Metropolitan Museum of Art and American Museum of Natural History, as well as the Jefferson Market Courthouse in the West Village and the Samuel J. Tilden house off Gramercy Park. He and Olmsted collaborated once more in a tribute to his late partner, a memorial park in Newburgh called Downing Park.
In an eerie parallel to Downing, Calvert Vaux's fate was met in water—on a cold, foggy night in November 1895, he drowned in Gravesend Bay while visiting his son in Brooklyn.