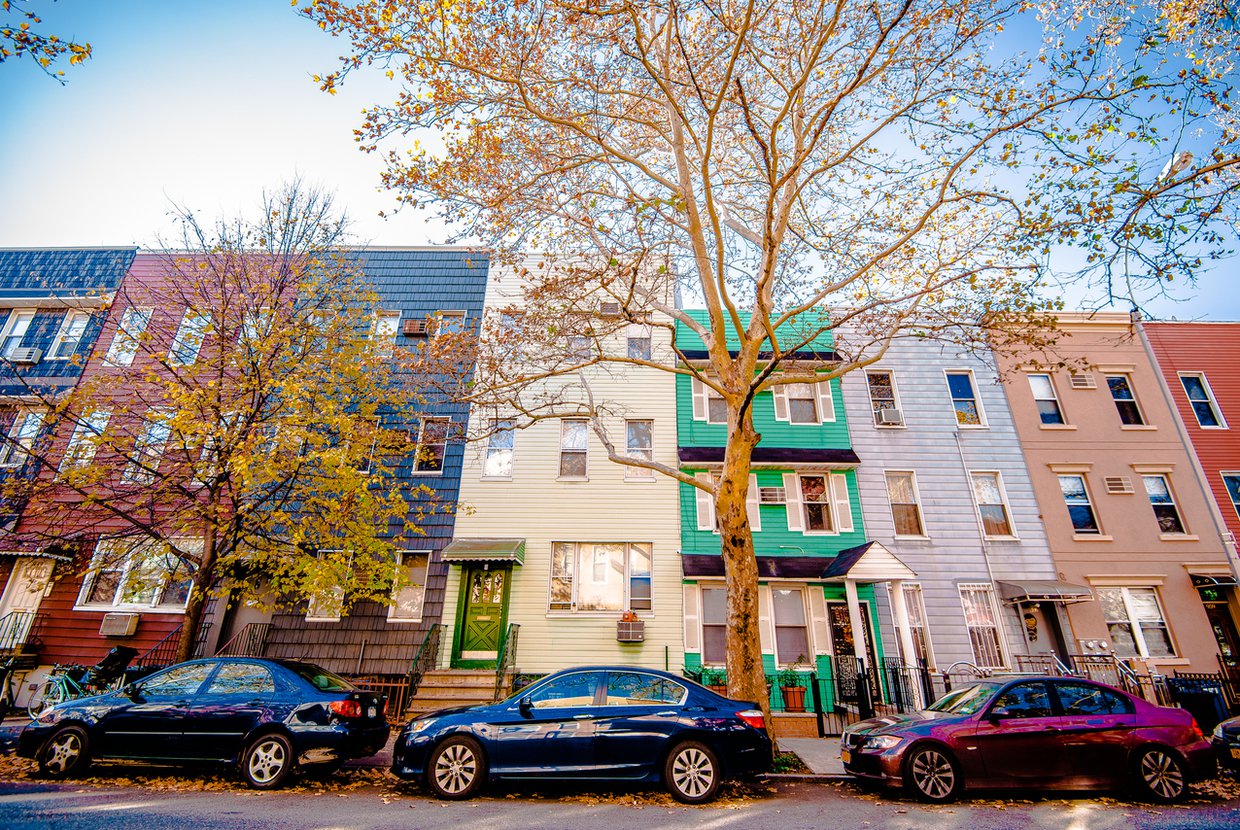 Buying property in an up-and-coming neighborhood is akin to unearthing a diamond in the rough, or having a star-crossed path with a starlet in the making. If you make the right moves, investing in the right property can be a very rewarding venture, and who wouldn't want to live in the next Williamsburg? Realizing golden potential is often instinctive and immediate. However, knowing how to spot a rising neighborhood is a nuanced process and it's best to be familiar with its key attributes. For a successful investment, think towards the future and follow the signs that could shape your neighborhood of interest into the next bustling locale. Here's what to look for:
Zone in around adjoining trendy neighborhoods
Focusing on property in proximity to current booming neighborhoods plays on the possibility of encompassing what's called the "halo effect". Coined by Stan Humphries, chief economist at Zillow Inc, an online real estate database company, the halo effect occurs when esteemed value, emanating from a sought-after neighborhood is absorbed by surrounding lesser-known regions. Naturally, Mr. Humphries believes "there is a 'much higher probability' that a neighborhood will improve in a lasting way if it's in the halo of an already prosperous one." The halo effect increases the possibility of neighborhood gentrification more easily than compared to residential spaces without a haloed area nearby.
Pay attention to evolving retail landscape

Development of trendy establishments like Whole Foods influence the atmosphere of an enclosed urban environment. The opening of a fancy cafe can spearhead an aesthetic change in a neighborhood, attracting visitors and locals excited about beautiful change in the neighborhood. Additional retail developments can eventually become central destinations for common connoisseurs, locals and newcomers alike. To be sure, many "larger businesses do a fair amount of economic research and projections before moving into a neighborhood."
Prioritize accessibility

For densely populated areas, access to effective public transportation is essential. Try visiting your favorite trendy neighborhood, and then visit the places that come one or two stops either before or after it. These stops may most likely have the highest potential as transitional neighborhoods since they're already connected to conventional transportation paths. In addition, the imminent expansion of the Second Avenue subway this year will help bolster interest in neighborhoods like Yorkville and the Upper East Side as hopefully more affordable spaces with growing investment appeal. For properties in rural or suburban domains, easy access to turnpikes and major highways are more valuable.
Presence of community amenities

Neighborhoods with existing communal spaces such as playgrounds, public parks, access to nature trails, aquatic centers, or public gardens among others increase its value compared to neighborhoods that lack them. These invaluable amenities also help orchestrate a community-oriented lifestyle and are able to entertain and provide for a variety of individual needs in shared spaces. Amenities need not be as pristine or polished as a Central Park — existing infrastructures possess the broad potential for a community-wide renovation.