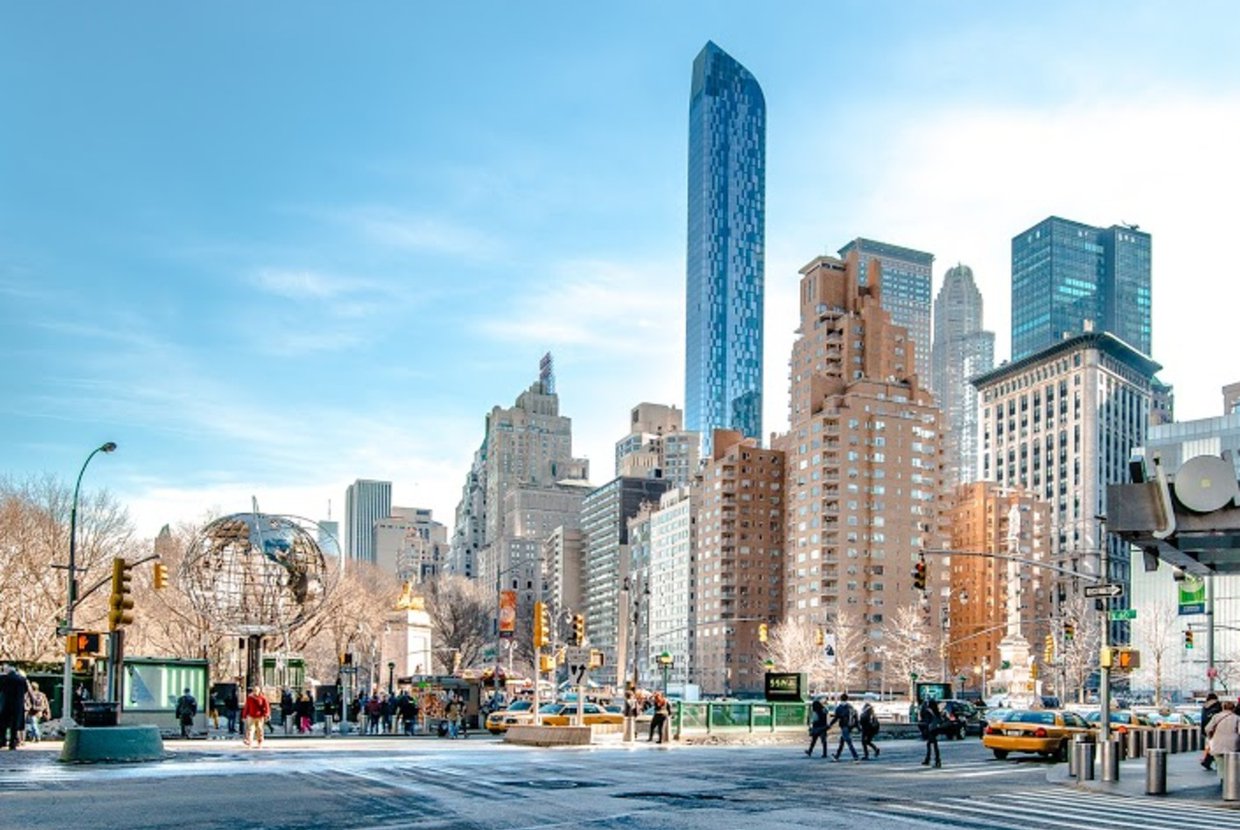 $28.6 billion in real estate sales to Chinese buyers made 2015 "The Year of the Chinese Investor," but that trend is looking to take a very different turn in the coming year.
Last year, $5.4 billion in Manhattan's commercial real estate was at the hands of Chinese investors. Last month, however, HSBC announced it will cease providing mortgage to some of the Chinese nationals looking to invest in the New York City luxury real estate market. This change in policy comes as an effort by Beijing to decrease the cash flow out of China abroad. Though HSBC has not yet clarified the type of clients that will be restricted from obtaining mortgages to invest abroad, the new lending parameters will most certainly make the process of Chinese buyers investing in New York City real estate more difficult.
This new uncertainty as to the steadfastness of the Chinese buyer comes in tandem with growing global concern over the Chinese economy — a turbulent stock market and volatile exchange rates already have real estate industry experts and economists concerned for China's reliability. The Related Companies CEO, Jeff Blau, stated that regarding Chinese buyers, developers and industry insiders "should be looking for other sources of capital over the next few years." And while Related's Hudson Yards project received funds from Chinese investors with EB-5 visas in the hundreds of millions since its proposal, there were no Chinese bids to capitalize on the first of the Hudson Yards towers in January. HSBC's policy change could also impact these Chinese nationals holding the temporary visitor visas.
All that said, Blau maintained that there are a plethora of Chinese institutional lenders that consider the Chinese economy to still be a bull market.
What then does all this uncertainty coming from China mean for New York City's real estate market? It depends, for now anyway, on who you ask. Darcy Stacom, broker of CBRE and buyer's agent for MetLife's 2006 purchase of Peter Cooper Village–Stuyvesant Town, believes many other foreign investors can fill the void that any dip in Chinese investors leaves. Leslie Himmel, one of the principals at Himmel + Meringoff Properties is less optimistic, predicting a decline in luxury residential sales to foreign investors could slow or halt condo projects, affect the commercial market, and push prices down industry-wide.
Only time will tell the effects HSBC's new policy will have on the flow of Chinese capital into the New York market, not to mention what it means for the scores of Chinese billionaires looking to invest in NYC real estate, and we'll keep you updated as more news from China unfolds.