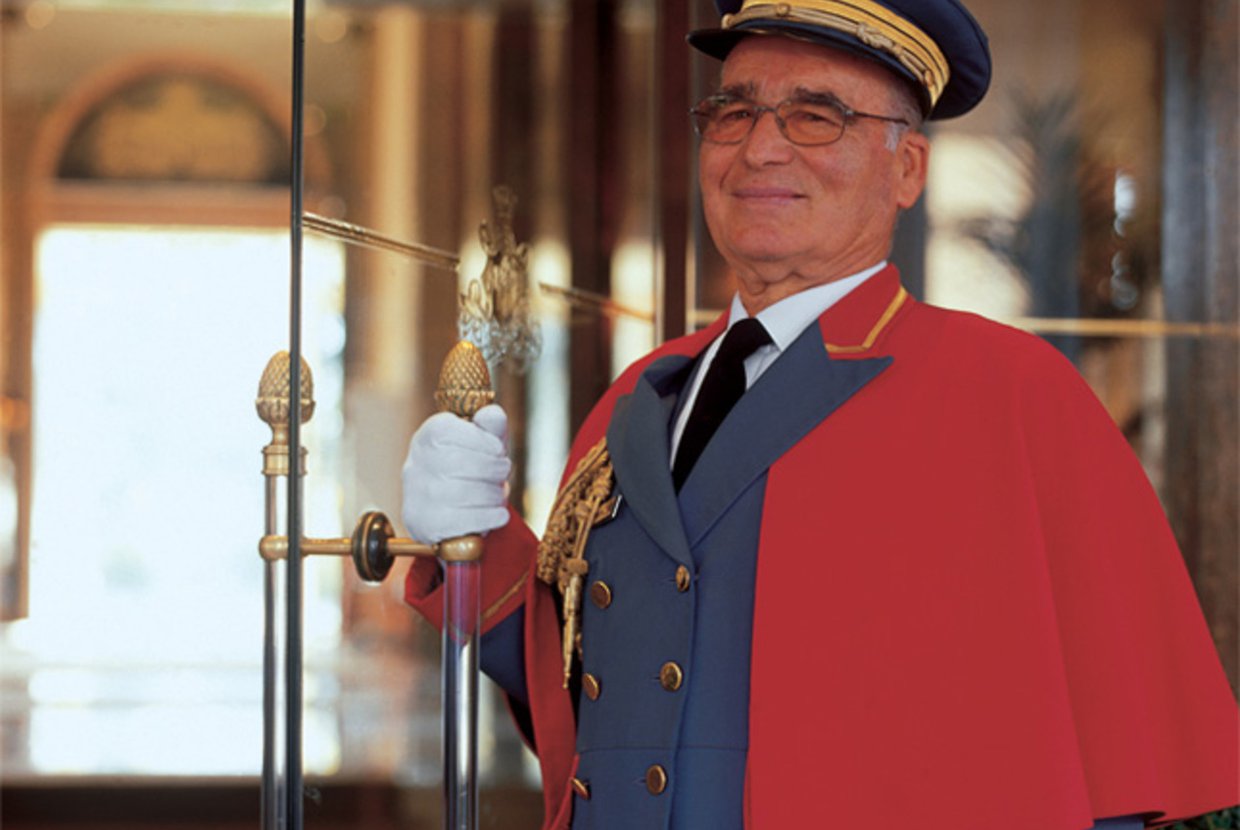 Buildings are saving thousands annually by switching to remote doormen, a state-of-the-art alternative to keeping a conventional doorman. When searching for a place to live, a deciding factor for many is a building's security. Some people find safety in the tradition of having a doorman (or woman), who guards the entrance to your residential building, providing courtesy services when you need them. It all comes down to your perspective of luxury: apartments that are priced higher for the costs of keeping a doorman prioritize this aspect of apartment living as a luxury. Likewise, some, such as those who live in smaller boutique buildings, may find the high-tech security and privacy that comes from having a remote doorman a luxury in itself.
In addition to the fact that it costs about $1,000 a month less on average, there are many practical reasons why a person would prefer to live in an apartment with a remote doorman. A popular reason is privacy — some people prefer to remain private about when and how often they come and go from their apartment. Additionally, no one wants to be made fun of in a staff room for indulging in countless Seamless delivery orders throughout the week. Whether you like it or not, your doorman may be judging you a little bit. They see you at your best and worst, and know your morals — or lack thereof. At least, with a remote doorman, your secrets are safe with someone who is most likely on the other side of the country.
A remote doorman is great for the New Yorker who doesn't have time for small-talk. It is great for boutique buildings, where package delivery isn't as frequent as in a regular building. The security system usually has a feature that accepts packages when you aren't home, which is an attractive feature for many who spend long hours at the office. However, one downside to this is that there is usually no differentiation of packages, thus, no way to know if the package you just received is from FreshDirect (which needs immediate retrieval), or that perfume you decided to wait a month for because ground shipping was less expensive. Many remote doormen brands even have a feature that helps out tenants who get locked out. Having a virtual doorman eliminates having to hire a new doorman every time one quits or gets the boot. And let's not forget the doorman strike of '14. As per the Virtual Doorman website, "Once Virtual Doorman® gets the job, he keeps it."
For those who prefer the conventional doorman, he also has his benefits. Mail rooms in apartment buildings with doormen are usually more organized. The delivered packages are screened, instead of being dropped off by a random delivery man who may or may not have had his identity verified by a machine. A human doorman can provide you with simple humane services, such as opening the door when your hands are full of groceries, hailing you a cab, or feeding your pets when you visit your parents for the weekend.