#TBT: The Scandal of Stanford White
Serena Horrigan
| February 04, 2016 | Published in
Elegran Insider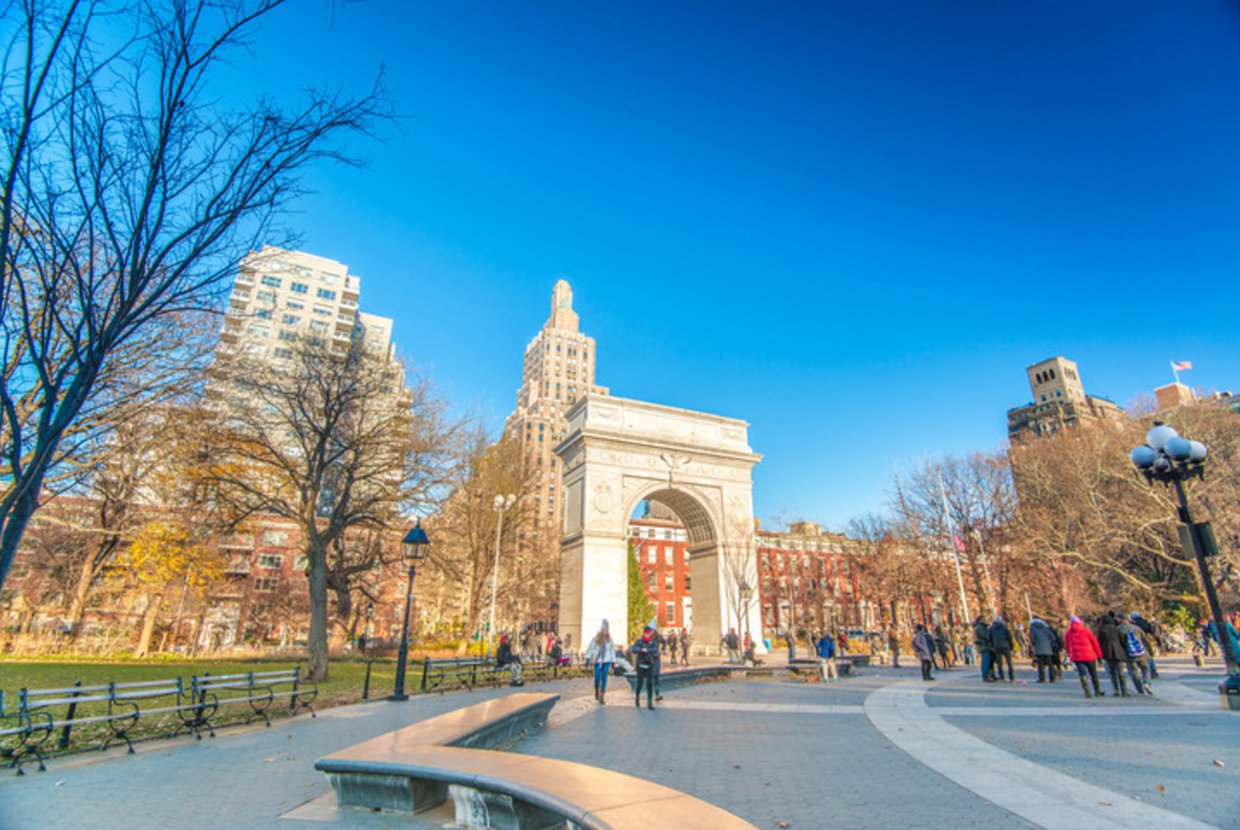 Any New Yorker, or anyone even remotely familiar with the city, knows its myriad iconic landmarks — but we're far less familiar with those people behind them. In the first of our #TBT series on historical New York City architects, we're exploring the story of Stanford White, the man behind such historic pieces of the city's landscape as the original Penn Station and Madison Square Garden, the Washington Square Arch, and Tiffany's. It's a salacious tale of power, jealousy, and murder.
At the turn of the 20th century, McKim, Mead and White was one of the country's most prestigious architecture firms, and Stanford White was one of its very high powered architects. He was also one of New York's leading socialites, and news about his career and social life were often in the press. When his name appeared in the morning papers on June 26, 1906, however, it was for a very different reason. White, who was 52, had been murdered on the rooftop of one of the buildings that made him famous: Madison Square Garden.
The shocking nature of his death – Pittsburgh millionaire Harry Shaw shot him in front of hundreds of theatergoers during a rooftop performance – as well as White's notoriety, made the murder frontpage news nationwide.
As details of the case unfolded, a lurid story of sexual depravity in New York's high society was revealed, with White, Shaw, and a young artist's model turned theater actress named Evelyn Nesbit, at the forefront of the scandal.
After being discovered in Philadelphia at 14, Evelyn Nesbit came to New York the following year to work as a portrait model, and became famous seemingly overnight. She garnered nationwide attention for her stunning looks and impish, bewitching persona, and by age 16 was a chorus girl in the smash hit musical "Florodora".
As a veritable Marilyn Monroe of her time, it was no surprise she was the object of many a powerful man's affections, most notably Stanford White.
Highly influential as a patron of the arts and with an insatiable appetite for the young women trying to make names for themselves in the art world, White's influence could make all the difference in a girl's career. After seeing Evelyn in a performance of Florodora, he sought her out and became benefactor to her, her mother, and her brother. He bought them a beautifully designed apartment, showered her with gifts, and gave her an allowance. White, 52 years old and married, also allegedly drugged and raped her in her apartment after coercing her mother and brother to visit family in Pittsburgh, after which she became his mistress until leaving for boarding school at 17.
Harry Shaw was also pursuing Evelyn at this time, but she rejected him continuously for two years after her split with White. When Evelyn fell ill, Shaw took the opportunity to get in her and her family's good graces. He sent a doctor to her New Jersey boarding school, who performed an emergency appendectomy on her. He then took her and her mother on a lavish trip to Europe. Shaw's personal life, meanwhile, was rather dubious; he allegedly had a bad cocaine habit and a vicious temper that he wielded on women. He reportedly scalded them with boiling water and beat them, Evelyn included, with dog whips. Despite this, he managed to convince Evelyn to marry him in 1905, though this did not quell his burning jealousy and hatred towards White, who he believed had made Evelyn damaged goods. Whether Evelyn and White remained lovers after her marriage remains unclear, but on the evening of June 25, 1906, while attending a performance of "Mam'zelle Champagne" on Madison Square Garden's rooftop theater, Thaw's jealous rage overtook him and he shot and killed Stanford White.
The scandalous case went to trial in 1907, first resulting in a hung jury and ultimately resulting in Harry Shaw being found legally insane. The public, however, considered him a hero, largely due to his family's enormous wealth being put to use to defend his honor and good name, but also because White was perceived as a truly despicable womanizer who finally got his comeuppance.
The scandalous and murderous love triangle has fascinated historians and the public alike for generations. In 1955, a film called The Girl on the Red Velvet Swing debuted – the name is an allusion to the swing at White's downtown studio where he seduced the young artist girls, and in 2014, PBS aired a documentary profiling the life, and death, of Stanford White.