A Diamond in Development: Queens Plaza in Long Island City
Nikko Espina
| March 23, 2016 | Published in
Neighborhood News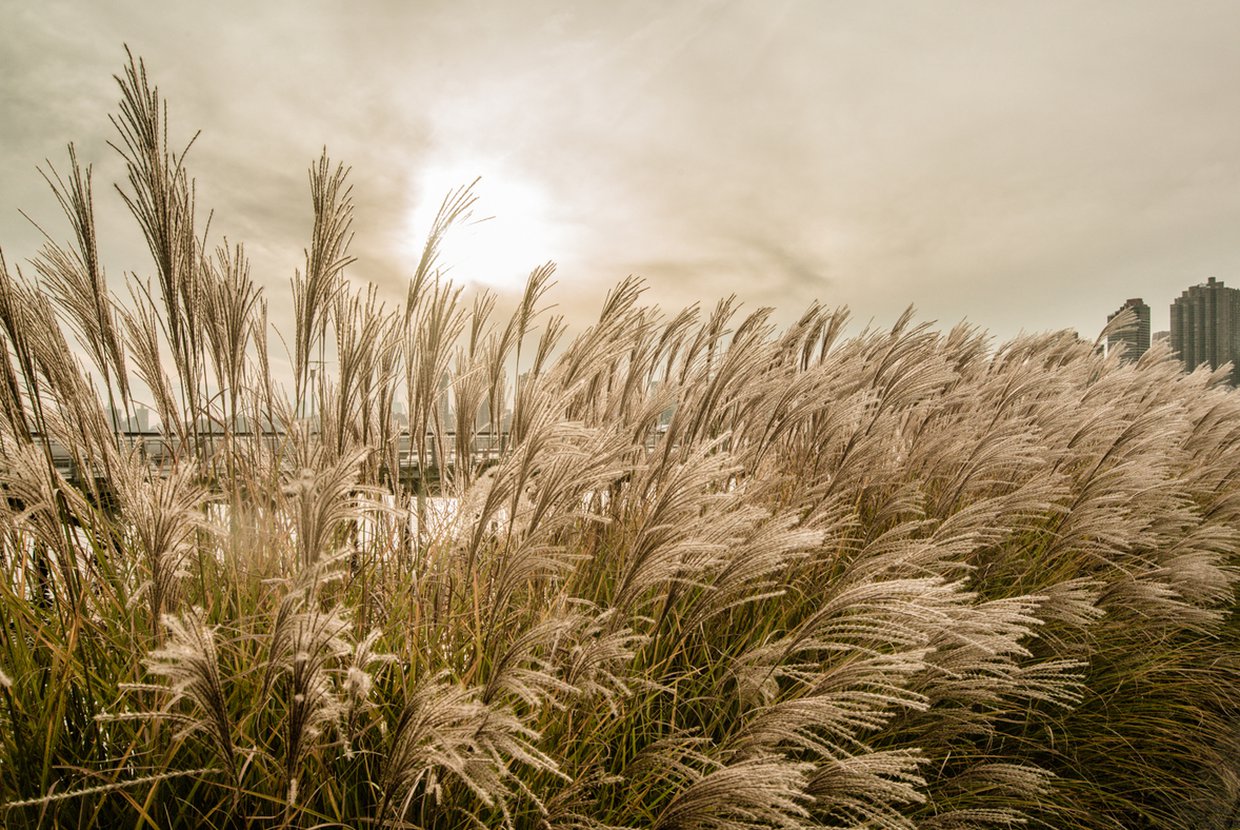 Queens Plaza of Long Island City is currently undergoing extensive residential construction. Initial waves of development targeted the LIC waterfront and Court Square districts, but are now transforming the urban landscape of Queens Plaza. The new construction is replacing areas previously inhabited by municipal parking lots, industrial buildings, and adult entertainment sites that accompanied a crime and drug fueled era during the 1970's. In 2001, a sweeping rezoning allowed for the construction of high-rises, creating possibilities for residential, commercial, and hotel space.

The New York Times remarks that new tenants include the "New York City Department of Health and Mental Hygiene (at 2 Gotham Center, formerly a parking garage) and Jet Blue, which moved into the Brewster Building, a former auto and airplane assembly plant, brought hundreds of workers to the area." New hotels brought a steady stream of visitors while 2,000 new rentals and condominiums attracted many residents in search of a shorter commute to Midtown Manhattan.

The Halo LIC at 41-44 Purves Street, with 26 stories and 284 rental units.
Access to transportation and a quick commute to Midtown Manhattan is a main draw for residents in Queens Plaza. Commuters can be in Midtown within 15 minutes via subway through the N,Q, and 7 trains at the Queensboro Plaza station. Other options include the E, M, and R trains at Queens Plaza, the E, M, and 7 trains, and the G train to Brooklyn at the Court Square station; and the F train at the 21st Street-Queensbridge station.

Pristine views of Manhattan through crystal clear frames of the new glass buildings are another prominent aspect of Queens Plaza. Speaking to the Times, Kodjo Hounnaké, an entrepreneur and resident of the Vere on Jackson Avenue, revels in his irreplaceable view: "You can see from the Empire State Building to downtown Manhattan from my 15-foot glass windows." Hounnaké also laments the possibility of leaving and living elsewhere: "Whenever I think about buying another place, I realize it's going to be tough to find another view like this."
Gleaming new construction and the proximity of the neighborhood to Manhattan are heightening the hopes of developers who believe in the long-term promise of Queens Plaza as a diamond in the works. Currently, Tishman Speyer and H&R Real Estate Investment Trust are developing a three-building complex that will border Queens Boulevard, Jackson Avenue, Orchard Street, and the Sunnyside rail yards. The mega-project is expected to be completed in 2018, yielding a total of 1,789 rental units.
Property Markets Group also has major projects in development; one project, at 23-10 Queens Plaza South, will reach completion later in the year with 391 rentals. The second, developed with the Hakim Organization, will take up 29-37 41st Avenue and will be 70 stories high, making it one of the tallest buildings outside of Manhattan. Details on whether the project will contain condos or rentals have not yet been released.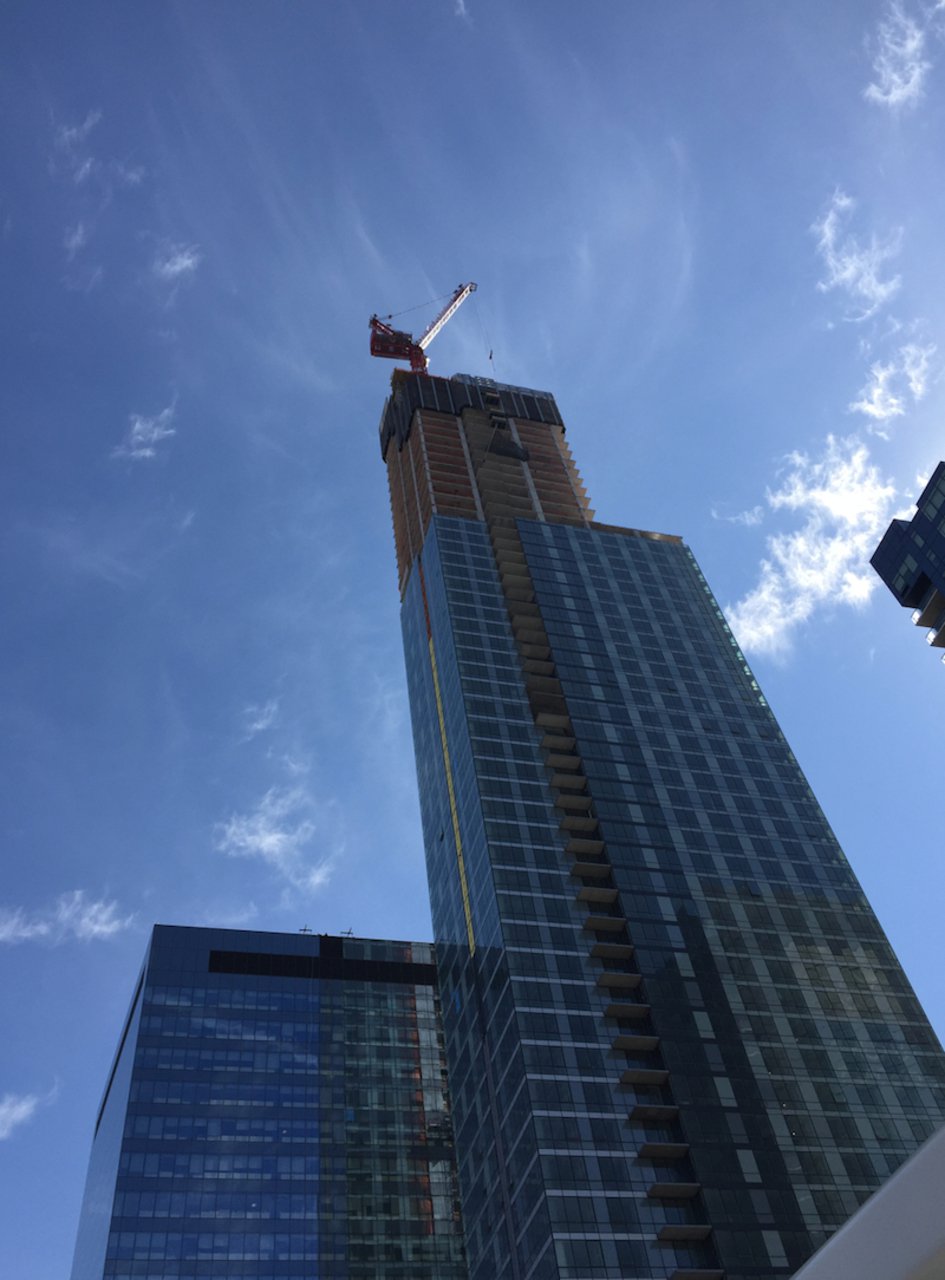 Tower 28, located on 42-12 28th Street, is set to become the second tallest residential tower outside of Manhattan.
The Long Island City Partnership projects that "at least 25 new residential buildings with about 4,700 units are expected to be completed in the next three years or so." Prices for renters and homeowners for the luxury projects are expected to be relatively affordable. Adrian Lupu, a real estate agent with Nest Seekers, estimates that buyers should expect to "pay a discounted price compared to other parts of Long Island City" and that rents will be "comparable with Midtown East and some Upper East Side properties in Manhattan."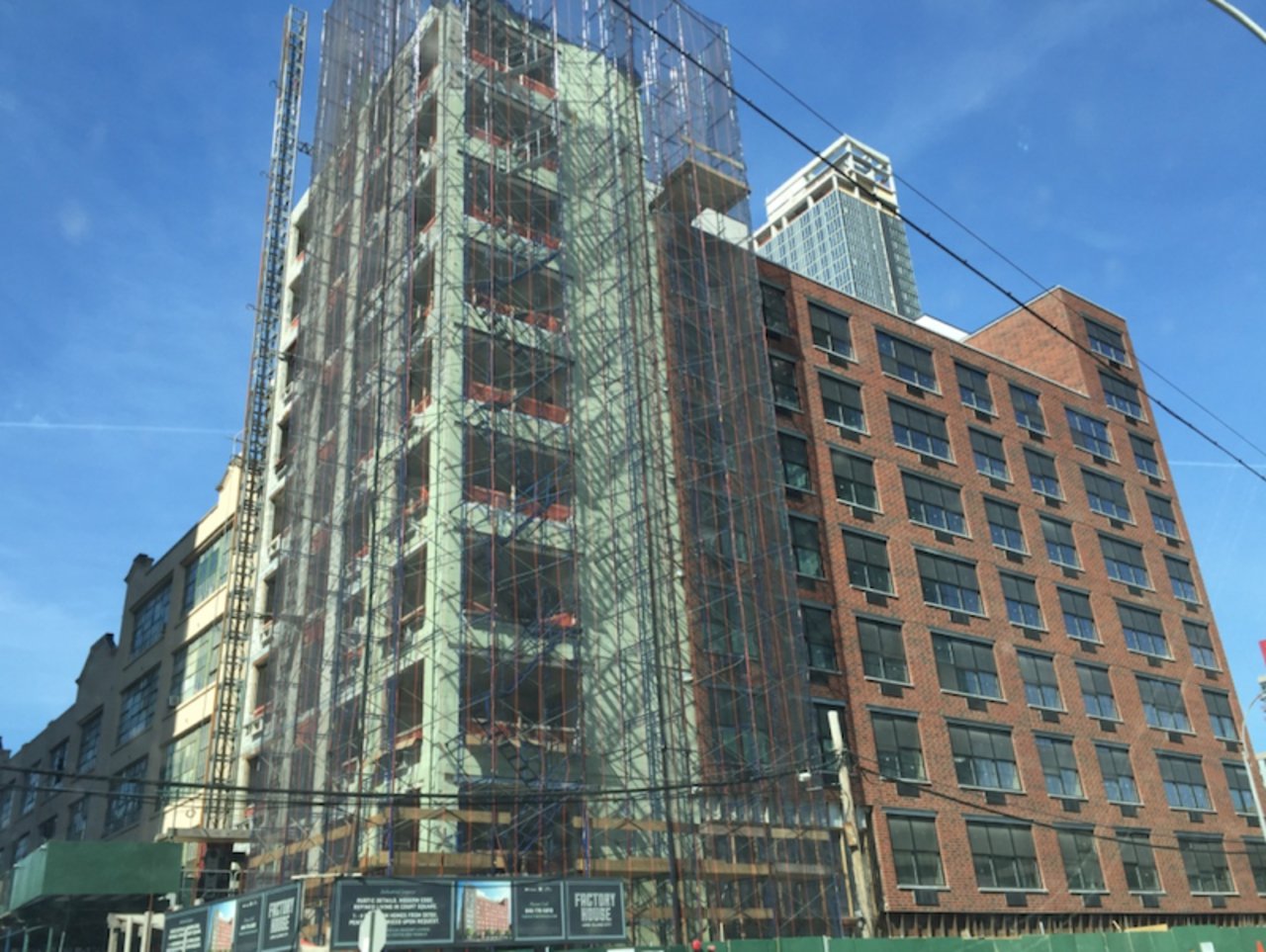 The Factory House on 42-60 Crescent Street.
Hanifa Scully of Corcoran states that, "you can still find a bargain at $500 per sqft at Queens Plaza" in contrast to the escalating prices of $1500 per sqft for properties lining the Long Island City waterfront which has more amenities and direct views of Manhattan. In addition, Property Markets Group principal, Ned White claims that they are "building a class A residence by Manhattan standards, but the rent will be approximately 30 percent less," in regards to his project on Queens Plaza South.
Indeed, developers are aiming to deliver high class residences designed to attract working professionals from Manhattan and those who hail from Queens with a transitory, rental state of mind. It shouldn't be a challenging feat for renters or even buyers to pour into the area as more commercial and retail spaces develop. Grocery stores, restaurants, and other nightlife hubs located within the nearby waterfront, along with the future construction of local amenities such as schools and healthcare providers, will wholly boost the desirability of Queens Plaza and Long Island City as a whole.