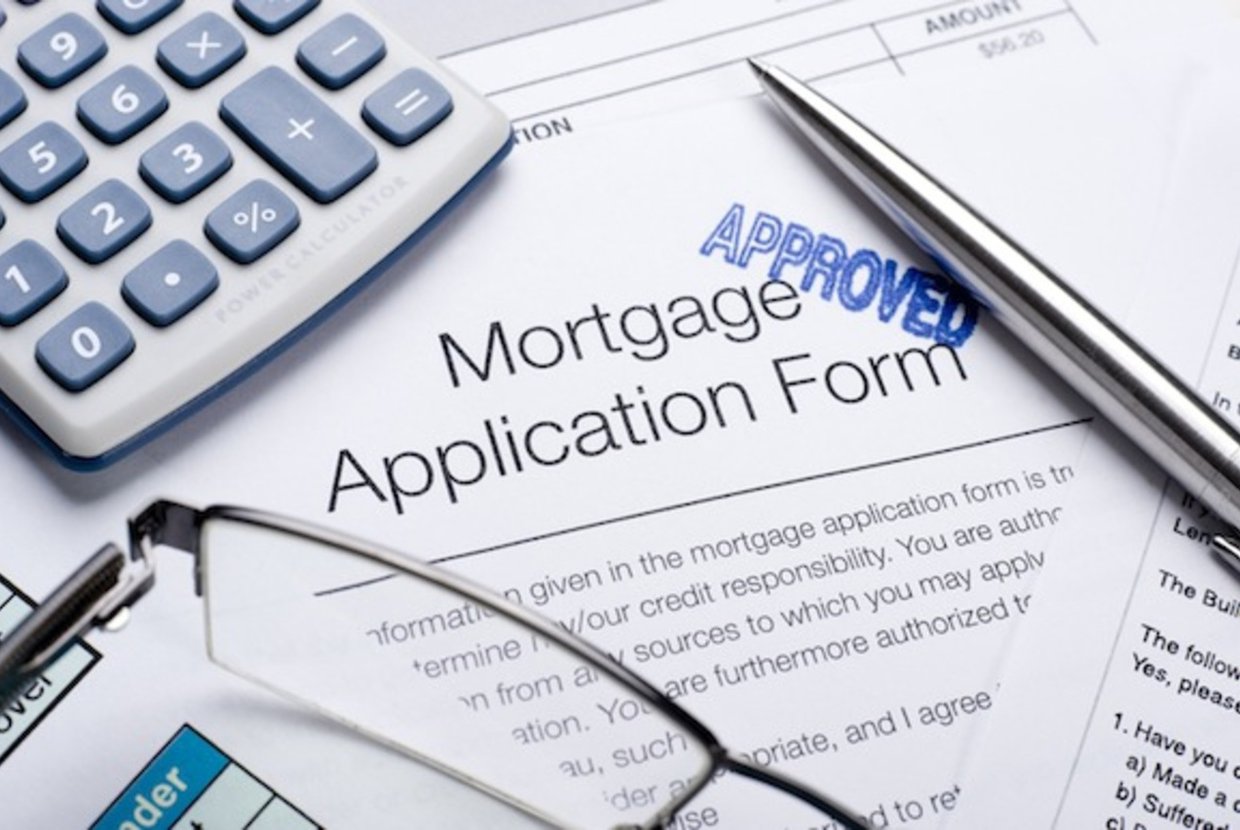 Thinking of purchasing a condo or townhouse? Then it's time to get real with mortgage loans. It's a well known fact that lending and banking principles incite stress and feelings of inadequacy, especially for first-time buyers; however it's all a matter of understanding banking terminology. Once you've learned the basics you can be well on your way to applying for a mortgage loan and eventually living in the apartment of your dreams.
First of all, "What is a mortgage and why do I need one to buy a house?"
In very simple terms a mortgage is a large sum of debt (money) that you borrow from a lender, usually a bank, to pay for your apartment or townhouse.
Every month you are responsible for making a payment back to the bank, debtor, or mortgage lender, so that you can continue to live in this house. If you don't make these payments you are subject to foreclosure, where debtors reclaim your house and resell it.
"Do I have to take out a mortgage loan to buy an apartment?"
Absolutely not, in fact many home sellers and buyers prefer to use cash. With cash buyers eliminate the risk of banks and lenders denying your loan application, and additionally sellers may offer you a lower rate on the apartment because they receive an upfront payment.
Even though all-cash buys streamline the condo buying process, you might not have the financial means to pay upfront. If that's the case, mortgage loans are a solid option for apartment buyers.
"Okay that sounds great I'll go sign up for a mortgage loan then."
Before you march into your bank and apply for a mortgage loan, you should know that you've got a quite a few options depending on what kind of loans you qualify for, and which loan is going to be the best fit for you in the future.
"So I'm trying looking at my loan application and there are bunch of terms that I don't understand. What is a principal? What is an interest rate on a loan?"
A principal payment is a large chunk of money that you borrowed from your mortgage lender and are responsible for paying back. While interest rates are basically a fee that your lender charges you for borrowing money. Lenders base their interest rates on a sliding scale and depending on the type of loan interest rate payments can change. That being said, during homebuying if a deal closes within 30 days your mortgage broker will negotiate a locked in interest rate. So despite market value changes, during that 30-day period your interest rates cannot go up.
"Why are mortgage interest rates subject to change? Isn't it enough that I'm paying back my loan why do I have to pay interest on top of that?"
Interest rates are one way that banks and lenders finance themselves. As to why interest rates fluctuate, it's a complicated answer that lots and lots of economists argue about, but there are three basic concepts to keep in mind.
Inflation:
This is the "cost" of the dollar and how far you can stretch its purchasing power. For example, when you look at the cost of something simple like eggs thirty years ago, and then compare the price in 2016, the price is most likely higher today. In terms of interest rates, lenders have to raise the price or the percentage of interest rates to keep up with the rising "cost" of money.
Economic Growth:
The housing market, just like any other economic market, experiences highs and lows. If the housing market is slow (meaning people aren't applying for mortgage loans or buying houses) and banks have money to lend, often interest rates will fall to entice investors to borrow more money.
However, it also works the other way around too. If there is a high demand for mortgage loans and little money for lending, interest rates rise to accommodate bank mortgage funding.
Fiscal Policy:
Rising interest rates are heavily tied to inflation and the "cost" of money; additionally the impact of fiscal policy on interest rates is a heavily debated topic. In essence, the government can raise or lower taxes depending on their current spendings, which ultimately influences the price government backed mortgage loans.
"So what kinds of loans are there then?"
Loans can be grouped into different categories: private loans versus government insured loans, and also adjustable versus fixed rate mortgages.
Fixed rate and adjustable loans pertain to the method in which you choose to pay your mortgage every month. Fixed rate loans allow the borrow to pay back the same principal and interest rate month after month, year after year. Known as the 30-year fixed rate mortgage, this option is exactly what it sounds like and is highly popular due to its security and consistency. While adjustable loans often offer lower initial interest rate payments. However, after the fixed rate period ends, or the period where you pay back the same amount of interest and principal payment (like a fixed rate payment), interest rates are subject to change.
It should be noted though, that your interest payments have maximums and cannot exceed a certain quantity month to month or even through a loan's lifetime.
Now that we've covered methods of paying your mortgage we can actually get to the different types of loans.
FHA, or Federal Housing Association, loans are technically government insured loans.
They are a great option for first time buyers because they have more flexibility with with down payments and credits scores. There are drawbacks with FHA loans because they often require higher monthly mortgage insurance payments and more red tape to go through during the application process.
Conventional loans are privately funded loans, meaning that a private lender is responsible for your debt if you default (or don't make payments). These are for people with excellent credit and are much easier to process than FHA loans. At the same time though, the application process is more rigorous than government backed loans and they have stricter guidelines.
VA loans fall in between categories. Although they are technically for active military duty members and american veterans, the U.S. government doesn't supply these loans. Instead the Veteran Affairs organization ensures that private mortgage lenders supply VA loans and adhere to a specific set of guidelines.
USDA and RHA Loans are technically for rural residents and it's unlikely you'll qualify for these loans if you live in New York City, but nonetheless it's still good to know you have options.
"How do I get approval for a loan?"
These are the ways that lenders measure financial preparedness for apartment loan approval. Most importantly, they will look at debt-to-income ratio and credit score.
Debt-to-income ratio (DTI) is the ratio of how much money you spend paying back monthly debts over your monthly income. These debts include, car payments, student loans, child support etc. Lenders look for people with a lower DTI, because it indicates that you don't have too many outstanding debts, or that the majority of the money that you make doesn't go towards paying said debts.
Having a good credit score can really help you during home loan applications because it can help you qualify for lower interest rates. Higher credit scores imply that you have good credit history and that you are less of an insurance risk for lenders. Mortgage lenders use a FICO credit score when assessing your loan application. This is the number that measures how likely you are to make your mortgage payments in full and on time.
Buying a condo involves research and persistence, but if you are armed with the right information the process is infinitely smoother. Now get out there and get the apartment you've always wanted.