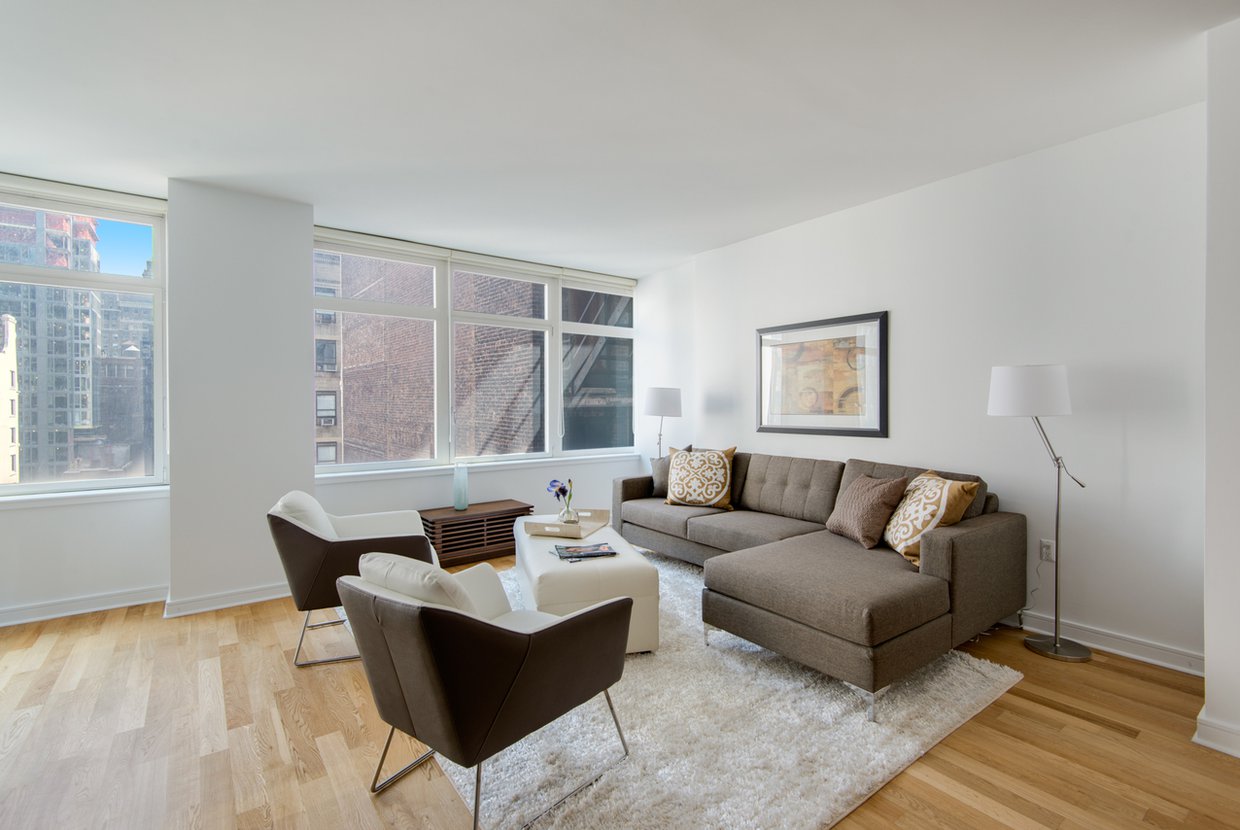 For those who are looking for a new apartment or home, it may be difficult for some to imagine living somewhere that does not immediately seem like home, which is where apartment staging comes in handy.

Staging is the process of building upon a living space, decorating a home to construct a visual atmosphere that's more welcoming and inviting to a broad range of prospective buyers. The purpose of staging is to help an apartment stand out as a polished dwelling, especially places that are not selling. A successful stager will work "through the buyer's eye," to declutter the home of personal objects, harsh colors and decor, and ultimately create an environment that allows the buyer to "mentally move in."
Homeowners considering hiring a stager should study the before and after shots of a staged home and become familiar with their work by visiting and seeing the work in person. Also consider the return on investment by speaking with sellers who have had their home staged.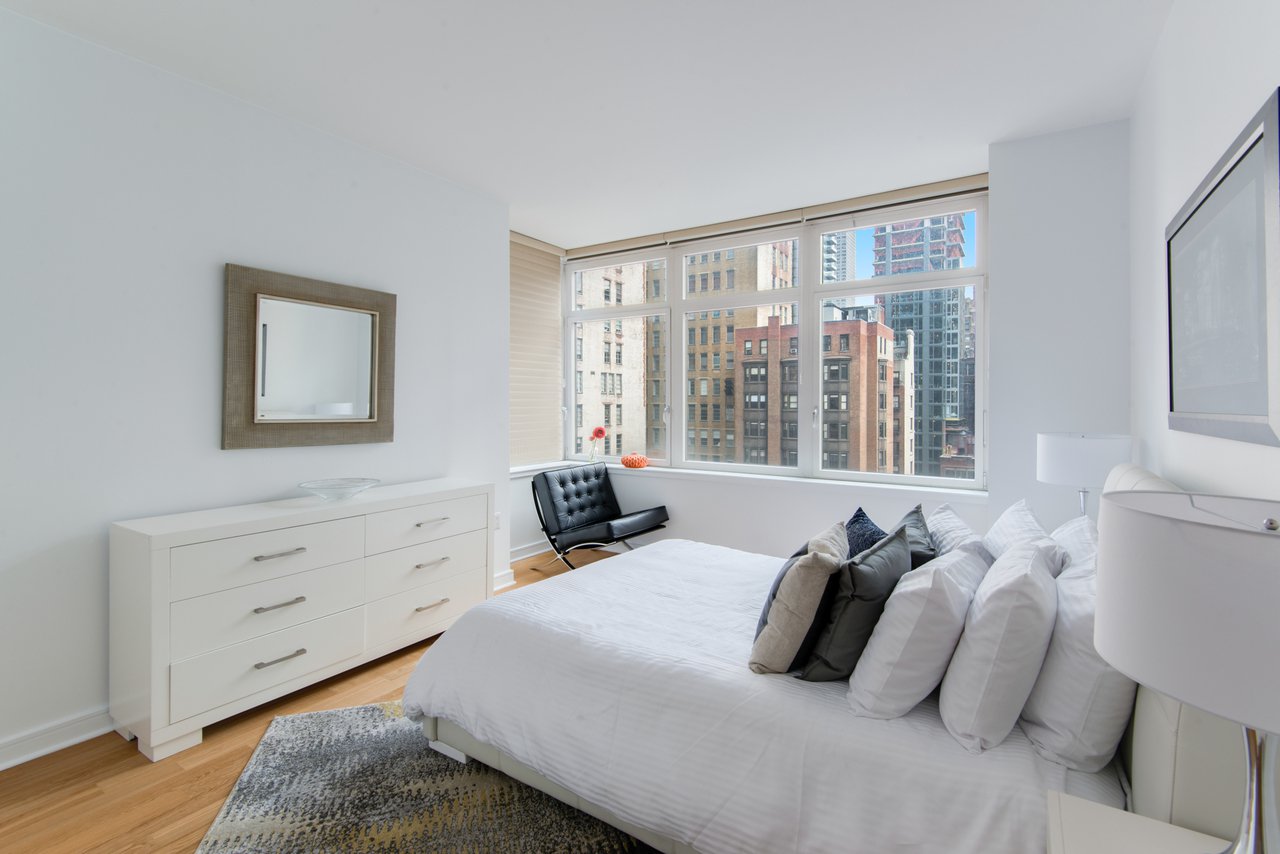 In January, the New York Times reported on a New York couple, Fran Sarro and David Waite, who couldn't sell their apartment until it was staged by Nahila Chianale, owner of NCC Luxe. They initially listed their apartment for $1.85 million in June 2014, cut the price six months later to $1.65 million, and took it off the market that December. They first followed their agent's advice, Anna Kahn of Halstead Property, spending nearly "$45,000 tearing out carpets, installing hardwood flooring and new light fixtures, painting, repointing brick and replacing siding on a wall in the rear garden." When it still failed to sell, they contacted Nahila and spent $26,000 to have "the kitchen cabinets, shelving, doors and door frames painted white, and moved in an entire home's worth of contemporary furniture."
By April, their apartment was listed again for $1.495 million, attracting hoards of interested buyers who initiated a bidding war; it eventually sold for $1.8 million and closed in July. Though homeowners are often reluctant to hire a stager and spend money decorating the home they plan to sell, stagers believe their work "can usually help a home sell faster, and for a higher price, offering a larger return on the investment." In a market as lush and competitive as the one in New York, staging is undoubtedly a significant method to sell a home and stylistically attract the widest pool of buyers possible.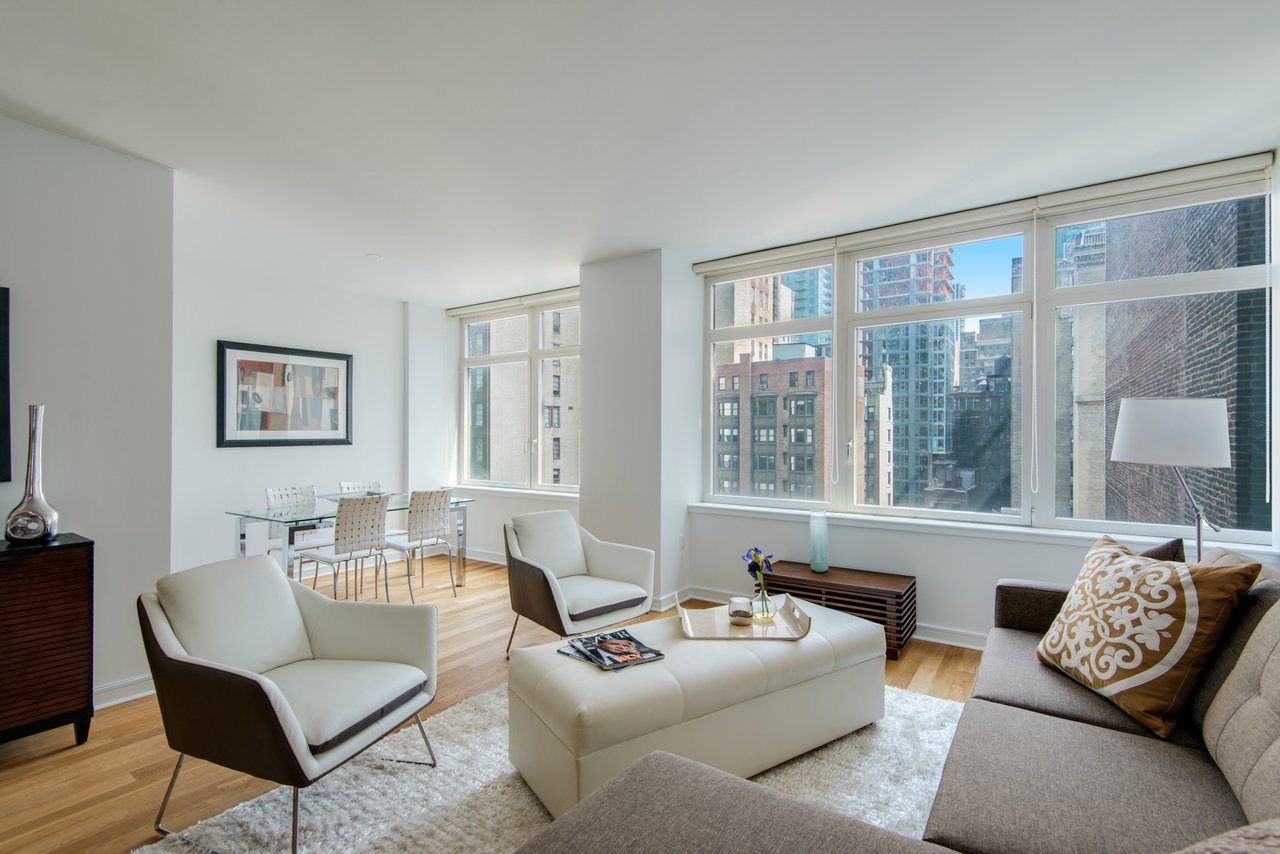 Sarro and Waite's apartment, listed at over $1 million, with a substantial cost for the staging, attracted a particular class of clientele for its price. Although staging can be a pricey venture, it can still be worth it for apartments that sell for less than $1 million, according to Ari Harkov, an agent at Halstead Property. He estimates that a multi-million dollar apartment could rake in 10% more of a profit than an un-staged apartment, while an apartment that's less than $1 million could sell for a 2-3% higher price. Harkov also claims that staged apartments receive more bids, resulting in a higher payoff for the seller. "The impact is there at all price points. You have to understand that people have no imagination," he says. This lack of imagination can translate into a profitable opportunity no matter the price of the listing.
Cathy Hobbs, owner of Cathy Hobbs Design Recipes, whose clients are mainly celebrities with luxury apartments, believes that "people selling their apartments at lower price points are just as willing to spend the money on staging. In many cases, they're more willing, because the equity in their home matters so much to them. An additional $5,000 to $10,000 makes a big difference to their bottom line."
Hobbs further explains, "If someone is selling a studio or one-bedroom, they can expect between $5,000 and $6,000 for everything, including the staging." Despite the costs, sellers of all price points should find comfort in the likelihood of their investment paying off in terms of less time on the market and higher sales prices.
Alternatively, after sellers have had their spaces staged, it's not uncommon for them to "fall back in love with their home, and end up taking the listing off of the market." No matter what course a seller might take beyond hiring a stager to spruce up their residence, the only conclusive reality that can be grasped is that beauty will always rest in the eyes of the beholder. Either way, investing in a professional stager can either help you realize the potential of your home or help you part from your nest with extra cash to your name.