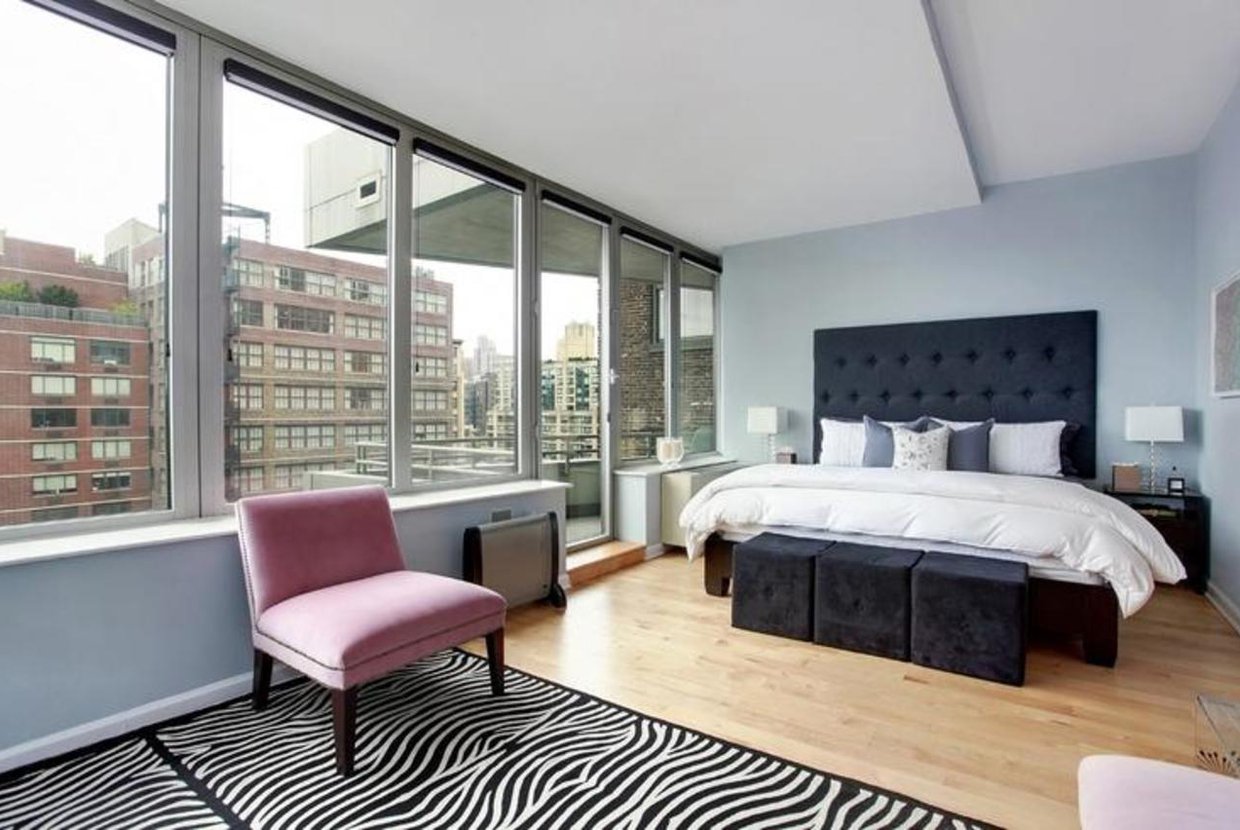 At first mention, the name Gene Kaufman may stir feelings of indifference or repulsion. He is certainly not the typical "starchitect" by any means, but something about him keeps him well afloat in New York's architectural scene. Glancing through the Kaufman thread on Curbed NY reveals a seemingly popularized disdain for his work, with many titles peppered with shaded criticism. His critics have riled him for delivering underwhelming blandness, many of which have painted him as New York's most denounced architect. For instance, after creating the world's tallest Holiday Inn on 99 Washington, a critic on New York Yimby titled his review "Another Atrocity Courtesy of Gene Kaufman." Yet despite the incessant dragging of his designs by critics, he remains successful and comfortably unfazed by the vitriol. His prolific dedication to less-than-spacious but profitable projects have resulted in a constant stream of work. Though Kaufman's priorities and designs are evidently not rooted within a celestial aesthetic realm or viewpoint, he seeks to accommodate the need for more inclusive living spaces for tourists with an emphasis on affordability.

After graduating from Cornell University and working as an associate for famed Uruguayan starchitect Rafael Vinoly, he opened his own architecture firm, Gene Kaufman Architect, in 1986. Then in 1997, he met Sam Chang, New York's famed budget hotelier, who offered him his first big break — their first collaboration of many — to construct a "65-room Hampton Inn in the South Street Seaport Historic District, a project where the architect first demonstrated an odd mix of ingenuity and shrewdness that helped launch his career." The inn laid out a strategic blueprint for Kaufman and Chang's future development strategies to devise structures that could house as many people in as many rooms as possible. Kaufman's flexibility in designing buildings with the purpose of reducing construction costs but remaining within the guidelines of hotel chains has earned him his profitable, if drab reputation and extensive career. He explained, "The value of a [hotel] project when we do it is usually a couple million dollars more than if somebody else does it. That's why people come to us."
In 2008, Kaufman revealed his raison d'etre to Hotels Magazine: "Room count is the key to the financial success of the project, so from the owner's point of view we should, and do, fit in as many rooms as possible. That is how we make our clients rich and successful." There is no immediate magnificence or trace of beauty captured in his work, rather, it is his consistent execution to drive down cost that is impressive. He further explained his and Chang's point of view to the Times in 2010: "When you can standardize the construction, you could limit costs. We also decided to build on small sites. We went to sites that were basically forgotten about, that were maybe 50 by 100, and this land was not expensive."
Most recently, Kaufman withdrew a $1.5 million bid to the board of the bankrupt New York City Opera that would allow him to use the company name and helm its reconstruction. He conceded his bid to the NYCO Renaissance group fronted by "Roy G. Niederhoffer, an investment manager who served on the old City Opera board" and Michael Capasso, tipped to be the future "general director of the new City Opera." Recent completed projects include a new Pace University Dorm on 33 Beekman Place, the world's tallest college dorm that Kaufman describes as a "home-away-from-home" that "offers an outstanding level of comfort and a wide variety of thoughtful shared spaces that foster community" — a project that naturally seems more up his alley. For once, the reception is not as icy as he's used to: "'Throughout my four years here, it's been really cool to see Pace continue to grow in renovations,' said senior Megan Kinzel. 'Now, it's cool to say that I go to the college with the world's tallest dorm hall.'"