International Luxury: Elegran's Elisabeth Mohlmann Features Pyrenean Golf Course
Jonathan Tuason | March 22, 2016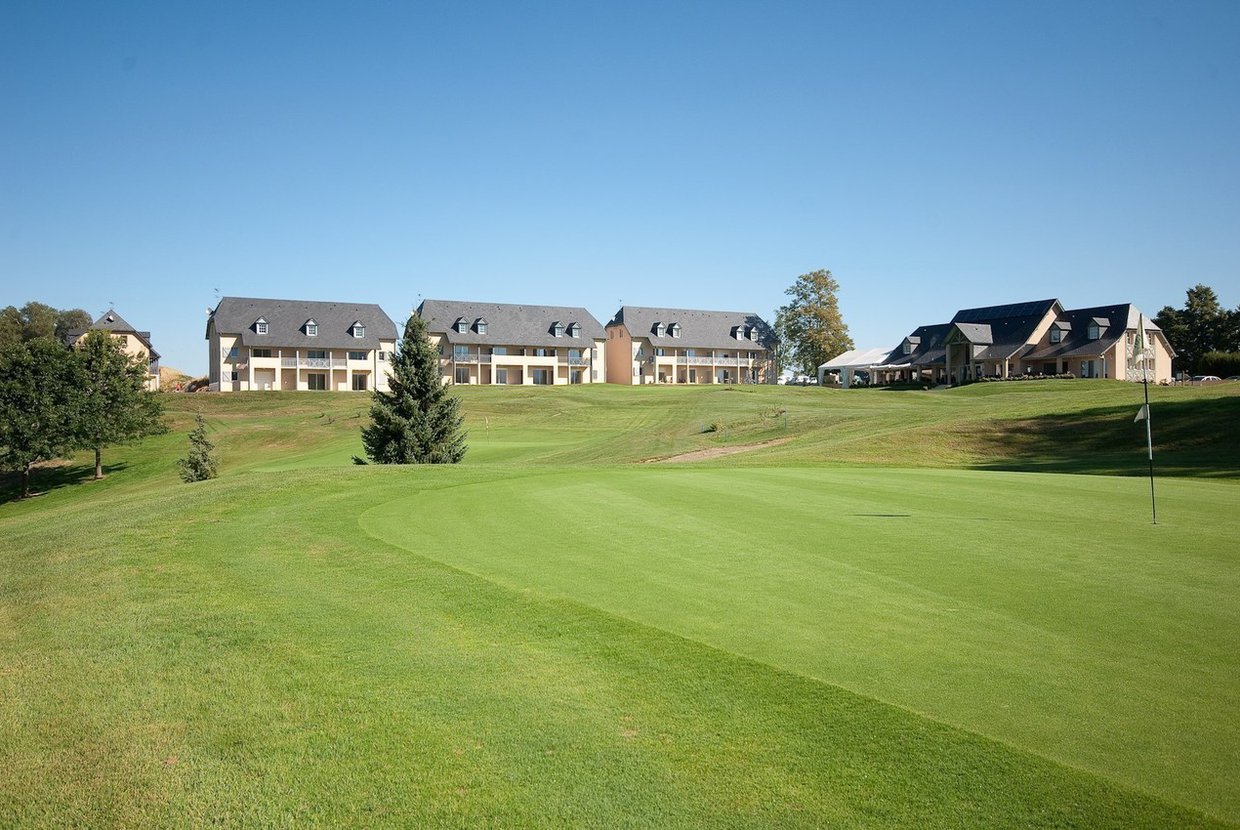 Elisabeth Mohlmann, Senior Global Real Estate Advisor and Associate Broker, has another unique property for sale, this time by the French Pyrenees: an 18-hole golf course property with captivating mountain backdrops.

Along the beautifully designed course are exquisite 1 and 2BR apartments between 40-55 m2. In addition, this special listing also features several building developments to round out the resort, including a clubhouse, a hotel, and two condominium complexes.
This one-of-a-kind opportunity is asking for €12M.
Situated on the gently rolling hills of Southwest France, Golf Country Club de Bigorre is an alluring gem of a property. Designed by renowned golf course architect, Olivier Brizon in 1991, the Pyrenean course showcases 137 acres of sprawling greens, lush trees, and water hazard features. The 17th hole in particular offers spectacular, panoramic valley views overlooking the towns of Tarbes, Lannemezan, and Bagneres-de-Bigorre. For golf enthusiasts, the course has a 134 slope rating, and also features a driving range.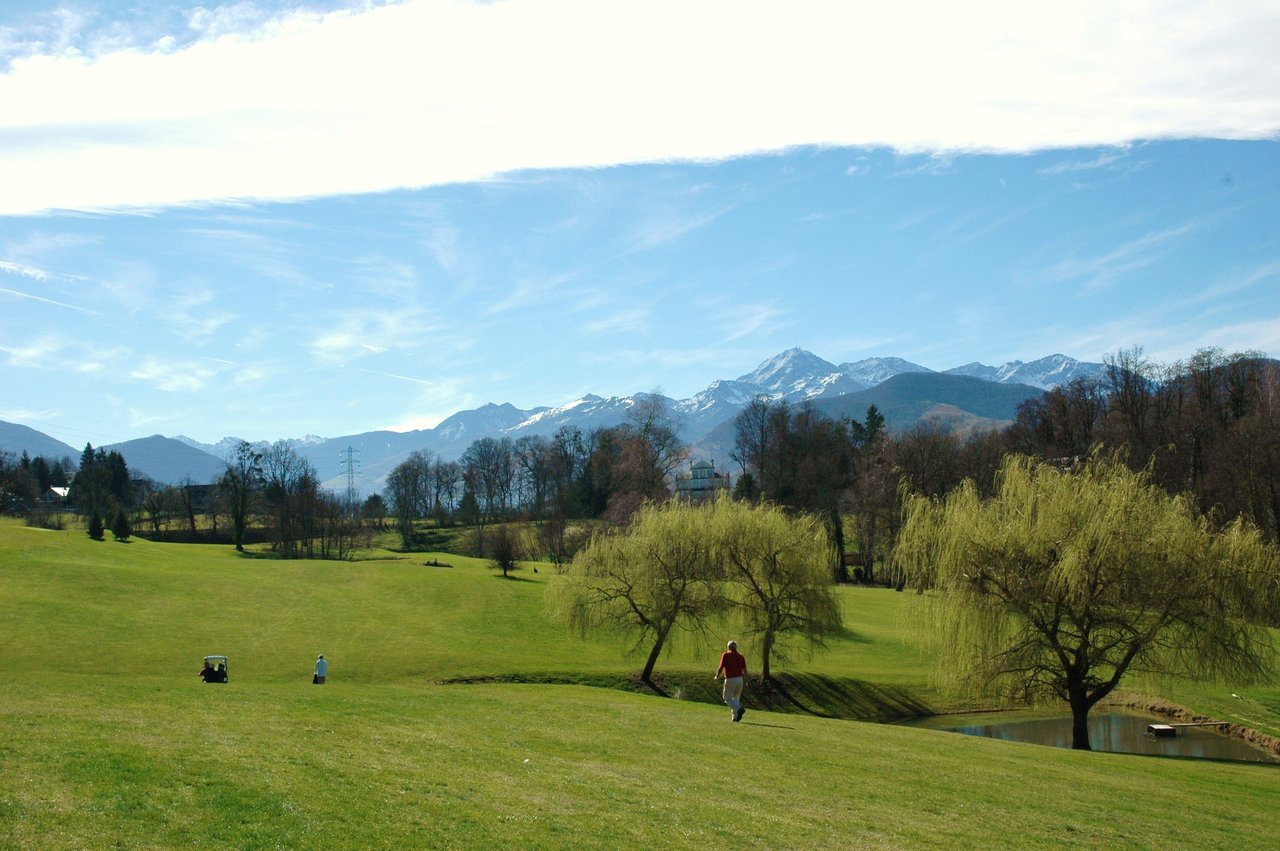 In its current operation as a public golf course, it hosts several events annually, including Le trophee du Golf Country Club de Bigorre, L'Open des Rugbymen, La Coupe du President, L'Open Lexus, La Coupe Renault, as well as several others.
In addition to its brilliant centerpiece, this resort property showcases an inviting clubhouse, complete with a restaurant and bar, a pro-shop, offices, meeting rooms, a golf cart garage, and men's and women's locker rooms, as well as two apartments.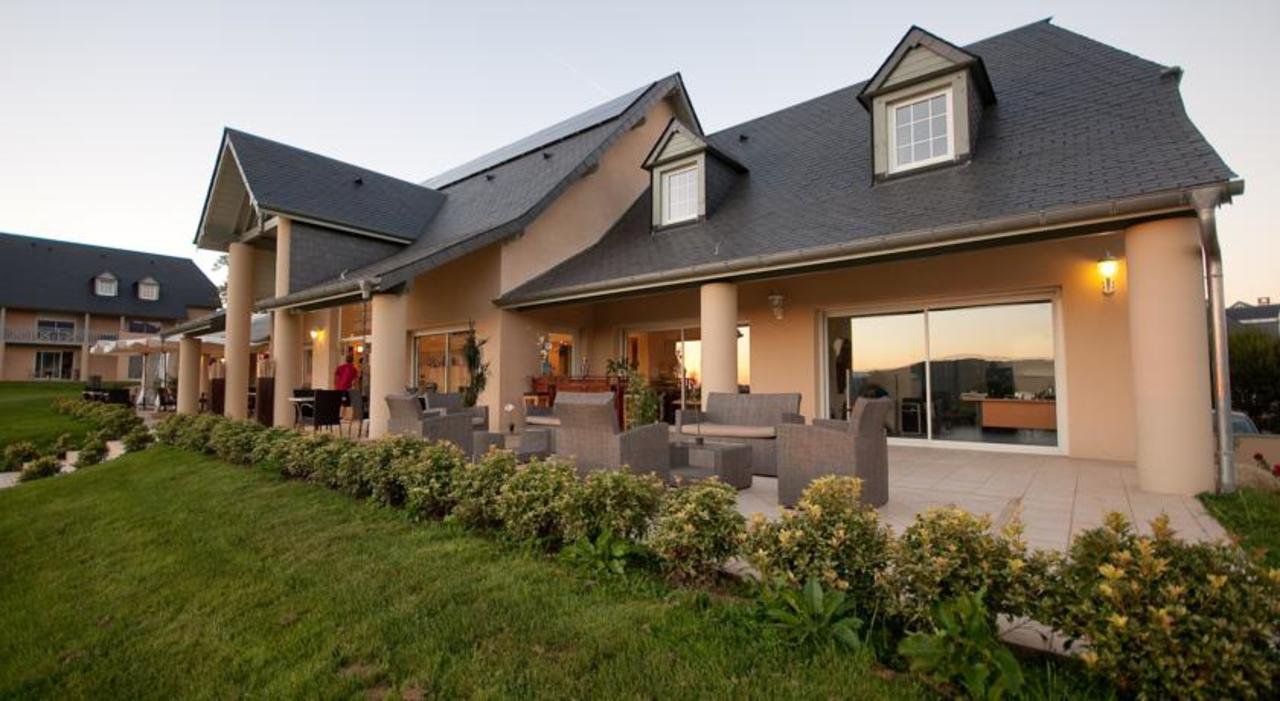 The resort's generous grounds offer boundless opportunities—architectural plans for a 45-key boutique hotel, as well as tennis courts, and a swimming pool are available.
This picturesque region regularly draws visitors and golfers from all over Europe, who appreciate its distinctive, mountain scenes and unparalleled outdoors experience. Lourdes alone, just 11 miles away, regularly attracts 8 million visitors annually. Southwest France, and Bigorre in particular, is the prime region for sports, with plenty of opportunities to ski, paraglide, hike, fish, and bike—in fact, the Tour de France passes through this area.
Southwest France's quaint towns also boast a wealth of side-street cafes, and several unique attractions such as the Aquensis Spa, the Casino at Bagneres, Les Grottes des Medous, and Pic-du-Midi. It is also home to the Marciac Jazz Festival, an event when some of the world's best jazz musicians perform during the first two weeks of August. Needless to say, Southwest France features exquisite wineries and a distinctive culinary scene.
Conveniently, Golf Country Club de Bigorre is 17 miles from La Mongie-Bareges ski resort, 35 miles from Pau, and just 50 miles from the Spanish border. Additionally, it's easily accessible from both the Pau and Tarbes-Lourdes airports.
If you would like more details about this special property, Elisabeth can be reached at (917) 428-0932 or emailed at emohlmann@elegran.com.